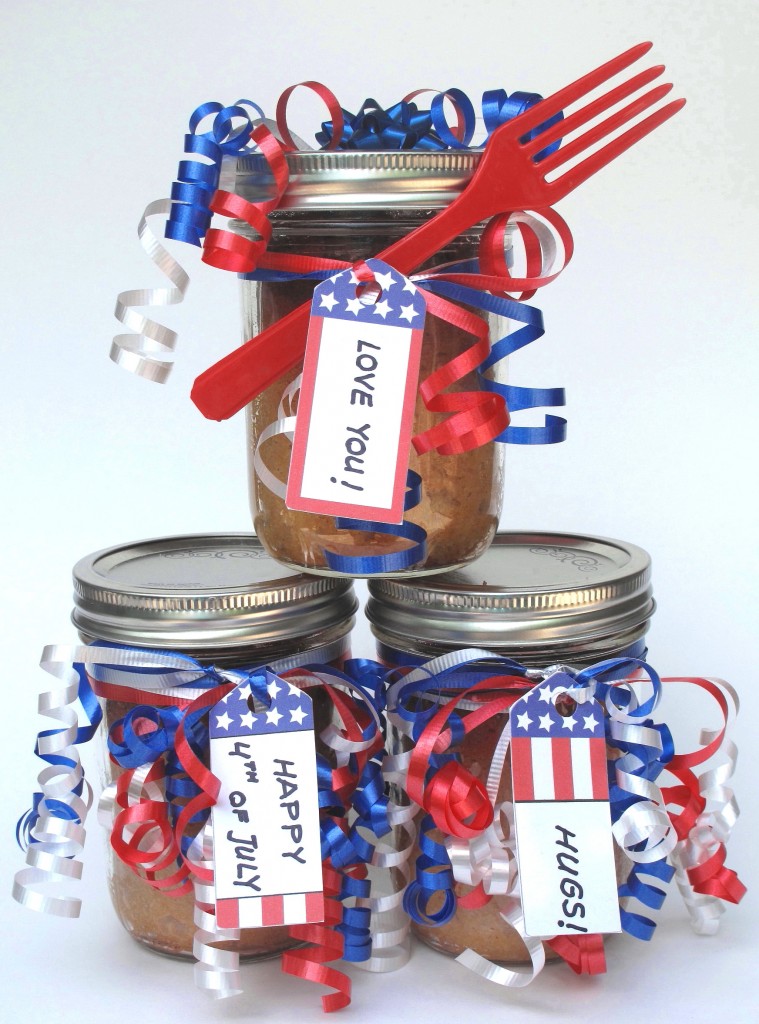 Celebration care packages are my favorite. I'm not picky about what kind of celebration; birthdays, graduation, new school/job, religious or secular holidays. I am even in favor of care packages celebrating holidays like National Nutella Day. I think it is important to celebrate people and events. Celebrations honor, remember, and commemorate. Celebrations keep the days from blending together, all the same, one after the other. Celebrations make a day special. When someone you love is far away, care packages make it possible to celebrate together in spirit. It's like sending a party in a box.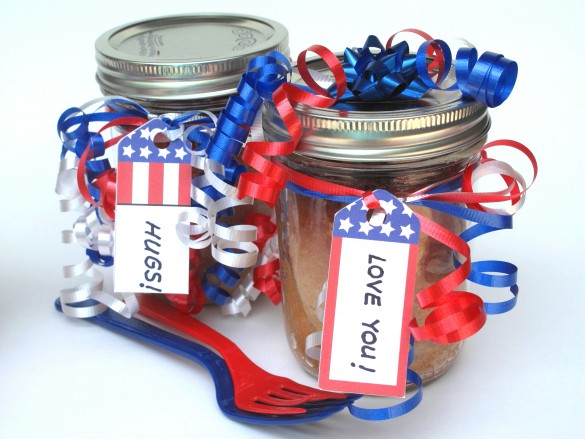 Birthdays are my favorite celebrations. Cake is a big part of the day. I have no idea who invented birthday cake, but who ever they were, they were a genius. When my kids were little, I made cakes in the shape of their birthday theme. Some cake shapes were thanks to Wilton pans; dolls, Thomas, Barney, Dalmation puppy, and clown. Other shapes had to be invented due to the obscure nature of the cake; Hawaiian dancer, hand with painted fingernails, Nimbus 2000, lego structures.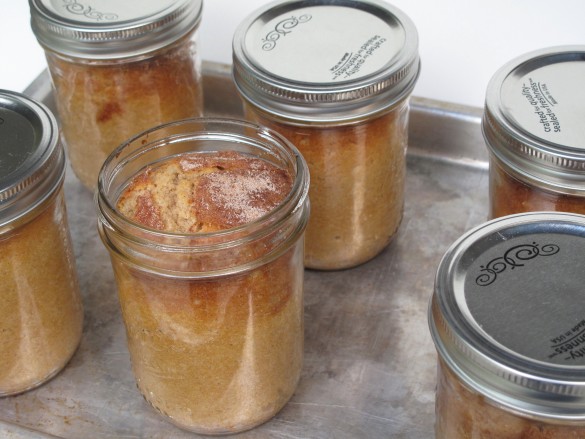 Now that my kids aren't kids, I still make birthday cakes but not in shapes. The requests are usually with flavor in mind. My son is a chocoholic and his cake request is almost always something chocolate. My daughter likes to provide a challenge (daughters often do). Though she requests vanilla, how the cake looks is also important. This year she requested a polka dot interior with rainbow buttercream frosting. ( Have you seen the polka dot cakes on Pinterest? So cool. I made it. And it worked!)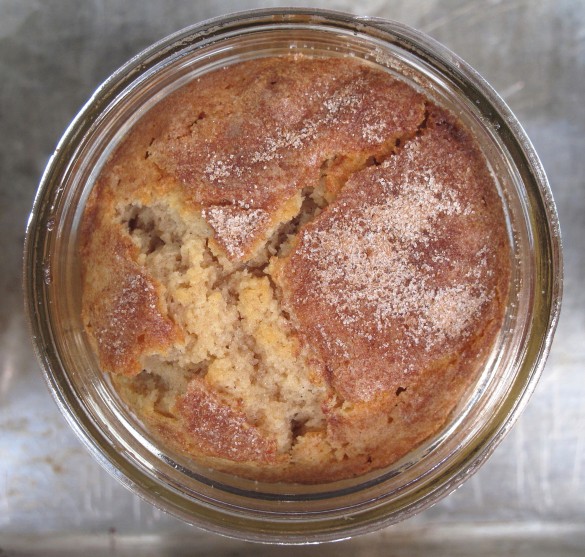 July 4th is the birthday of the United States, so we have a party with cake. Most of our family doesn't live here in St. Louis, so we don't have a tradition of big family gatherings. We usually celebrate the 4th first at home with a special dinner and a red, white and blue themed dessert, followed by a drive to a park to watch fireworks. I would love it if all birthday celebrations ended with fireworks!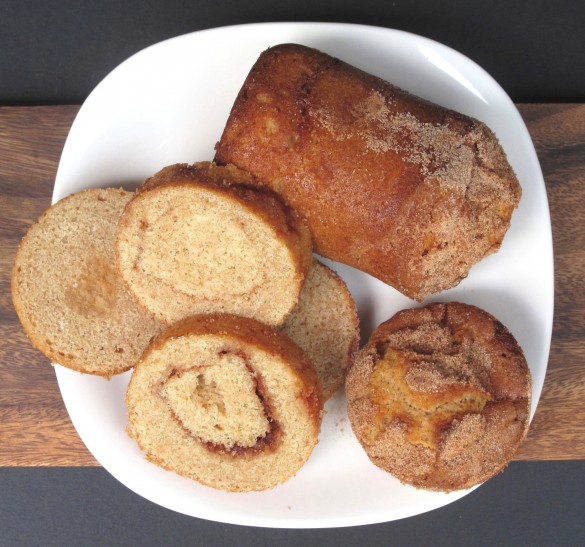 Snickerdoodle Cake-in-a-Jar is a celebration of July 4th and all things full of cinnamon. On Independence Day you can call it Yankee Doodle Snickerdoodle Cake-in-a-Jar. Every other day of the year, you can just call it delicious. This moist dense cake has a coffeecake-like texture. Cake-in-a-Jar serves as a cute presentation or as a means to mail or transport fresh cake to someone. If the jars and lids are properly sterilized, and the lids pop and seal when you close them, these cakes should stay fresh for at least 1 week. Baking a cake in a jar, is not the same as canning, and the process does not protect the cake from spoilage for prolonged periods. *** See note at bottom of post.  This recipe also works in a 9"x13" pan, three 9" round pans, or as cupcakes.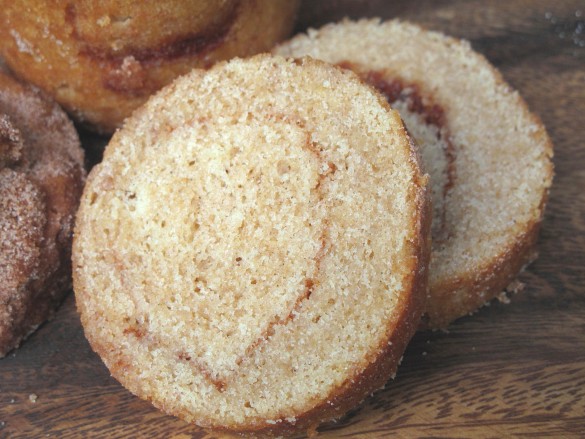 The adorable gift tags on my jars come from lifeloveand sugar.com. Lindsay offers some great cake-in-a-jar tips as well as providing a printable PDF for the gift tags.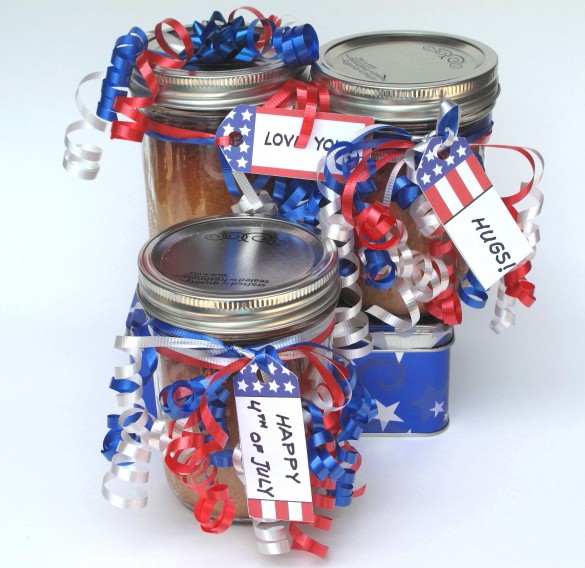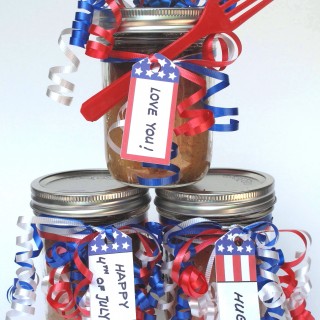 Print
Snickerdoodle Cake-in-a-Jar
Servings
6
pint-sized jar cakes
As an Amazon Associate I earn from qualifying purchases.
Ingredients
3

cups

cake flour

all-purpose flour or ½ all-purpose flour can also be used

3

teaspoons

baking powder

1

tablespoon

cinnamon

½

teaspoon

salt

1

cup

vegetable shortening

for desert-safe shipping or unsalted butter, room temperature

2

cups

granulated sugar

4

large eggs

2

teaspoons

vanilla extract

1

cup

milk

Cinnamon-sugar sprinkle ingredients: ½ cup granulated sugar

1 tablespoon cinnamon
Directions
Preheat the oven to 350 degrees F.

Place two 1 pint canning jars (preferably wide mouth), lids, and rings in large sauce pan filled with water. Boil for 10 minutes. Carefully remove jars and dry thoroughly. Leave the lids and rings in the water to keep warm until needed.

Coat the inside of each jar with non-stick spray.

In a bowl, whisk together the flour, baking, powder, cinnamon, and salt.

In the bowl of an electric mixer, cream together the shortening/butter and sugar.

Add the vanilla and eggs one at a time, mix until fluffy.

Alternate adding the flour mixture and the milk, until combined.

In a small bowl, stir together the cinnamon-sugar sprinkle.

Carefully place ½ cup of the batter into the prepared jars.

Sprinkle ½ tablespoon of cinnamon-sugar on top of batter in each jar.

Carefully place ½ cup of batter on top of cinnamon-sugar in each jar. Wipe off any batter that gets on the sides or rim of the jars.

Top each cake with ½ tablespoon cinnamon-sugar.

Place on a baking pan with sides, large enough that jars don't touch. (I used my jelly roll pan but a cake pan would be fine.) Bake for 35-40 minutes. Top of cake will be firm when touched. A wooden skewer can be used to test for doneness.

Remove the pan with jars from the oven. Carefully (the jars are HOT) wipe off any baked-on batter or crumbs from the rims of the jars. Place a lid and ring on each jar and screw on firmly. Lids should "click" sealed in about 15 minutes.

Store at room temperature for up to 1 week.
Packing Tips
Make sure to wrap each jar individually in bubble wrap and place inside a well padded box. Pay special attention to padding the top, bottom and sides of the mailing carton.
UPDATE January 2016: Recently, while at a food blog conference I was privileged to meet Jennie Nguyen from the consumer information site BestFoodFacts.org . Though I personally have had success sending cake-in-a-jar care packages, I asked her for food safety information. This is her response.
"What is the shelf life of cake baked in a glass/mason jar? Are there certain ingredients in cake that create a shorter shelf-life?  It is not safe to bake cake in a glass jar and then to close the jar with a canning lid!  Research at Kansas State University (Aramouni et al, 1994) showed that heat-stable microorganisms can survive the baking process and multiply in breads baked in a jar during storage. Research at other universities with commonly available recipes for consumers has shown the same potential for dangerous products to result. You will see these products made commercially; however, additives, preservatives and processing controls not available for home recipes are used. Canning jar manufacturers also don't endorse baking in their canning jars."
Please be advised that The Monday Box no longer endorses using Cake-in-a-jar for care packages with shipping times longer than 1 week.