There are few animated characters that embody as much pure joy and silliness as a Minion. So, what better way to pack a box full of smiles than with a Minion themed care package! The popularity of the little yellow guys make it very easy to find Minion packaged snacks and knickknacks to send. Minion Sugar Cookies are easy and fun to create. Just like "real" Minions, Minion Sugar Cookies each seem to have a personality all their own.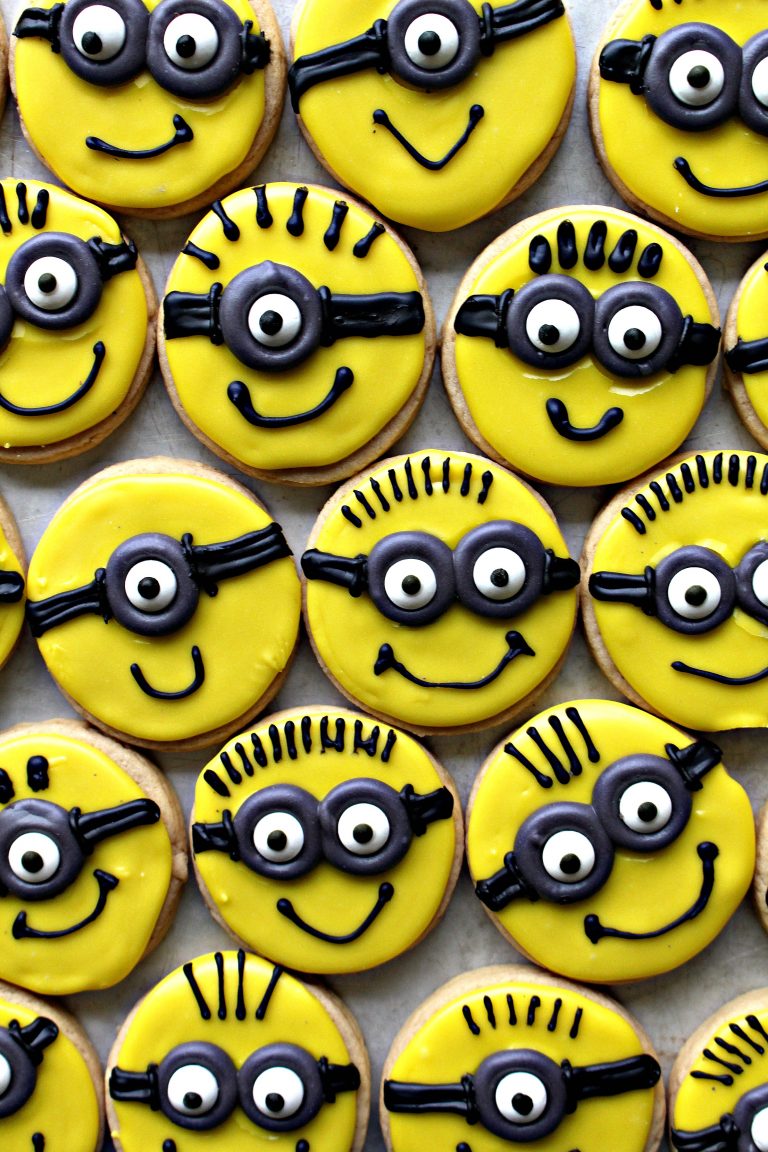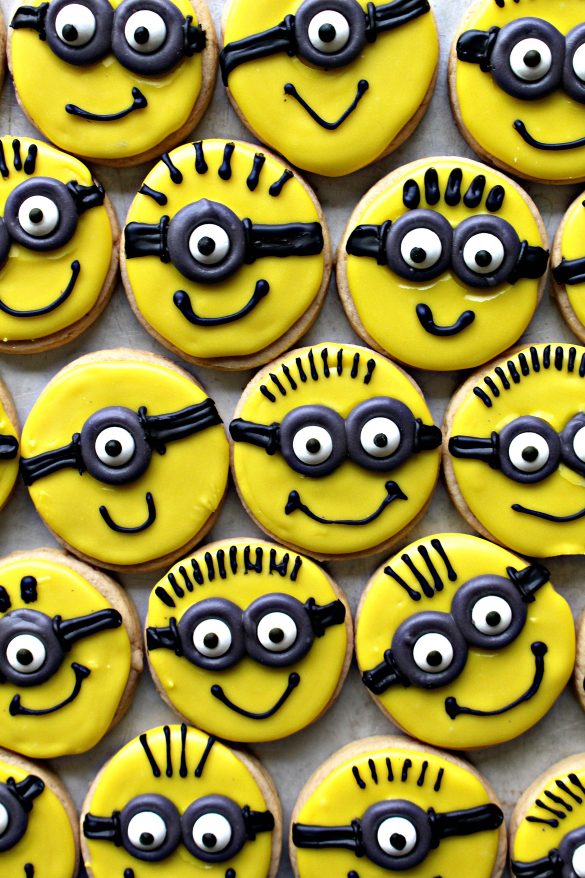 To be honest, I knew very little about Minions. I had seen the Despicable Me movie in 2010, and the funny little creatures reminded me of yellow Tic Tac mints.
I wasn't the only one to notice the similarity between Minions and oval shaped goodies. Soon not only Tic Tacs, but Mike and Ike (candy), gummies, chocolates, and Twinkies came out with Minion decorated versions.
Whether it's their cuteness or quirkiness, children and adults found Minions appealing and infinitely quotable. Contents for a "Thanks a Minion" themed care package are easily found everywhere from The Dollar Store to the supermarket.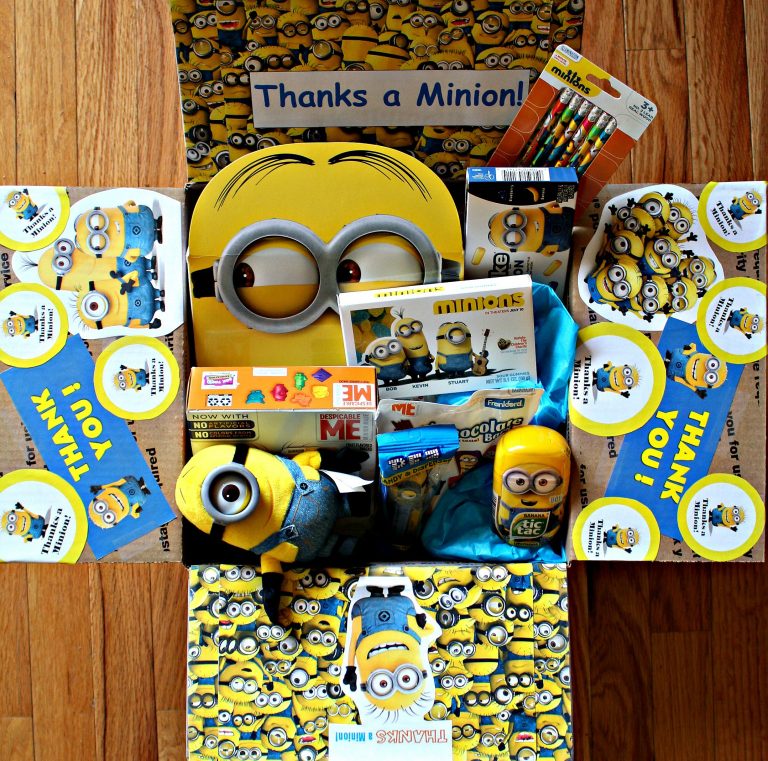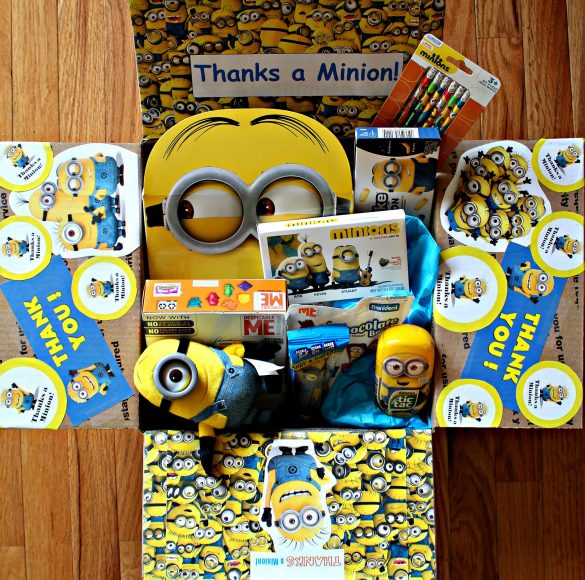 Part 1 Care Package Contents: The box is decorated with "Thanks a Minion" graphics I printed from a Google search. Though it would be easy to create your own graphic using cut-and-paste in Word, it's really not necessary.
So many creative people have already made free printables that are easy to find. While searching for printables, I came across a printable for decorating Twinkies (still in their wrapper) like Minions. I opened the Twinkie box, wrapped each one as a surprise, then taped the box closed.
In addition to Twinkies, I included Tic Tacs, Pez, chocolates, gummies, Mike and Ikes, pencils, a tote bag, and a fuzzy, stuffed Minion. The rest of the package treats went along with the blue and yellow Minion color theme, such as granola bars, drink mix, and gum.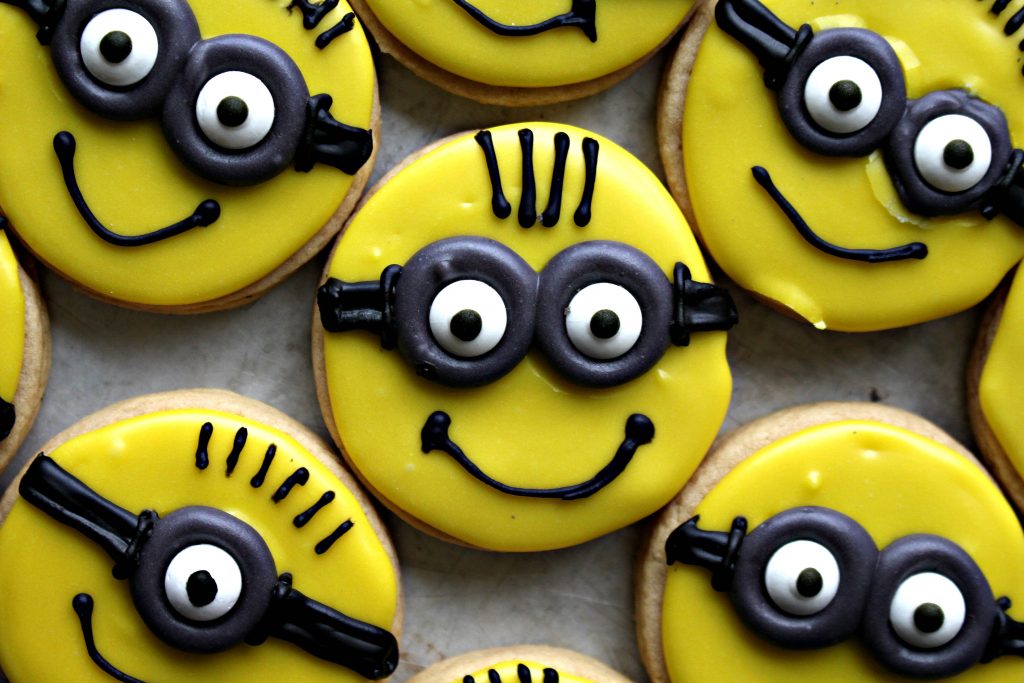 Part 2 Circle Sugar Cookies: As I researched for my personal refresher course on Minion culture, I was reminded that Minions love bananas because….they taste good. It was only appropriate that these Minion Sugar Cookies be banana flavored. They don't have to be banana, of course. Leave out the banana flavoring and they will be regular vanilla sugar cookies. Not as "authentic", but delicious.
The easiest way to flavor the cookies is by adding ½- 1 teaspoon of banana flavoring to one batch of Vanilla Sugar Cookie dough. I didn't have any banana flavoring (every other flavor known to man, just not banana). I did have freeze dried bananas left over from making the No-Bake Chocolate Peanut Butter Banana Cookies that were also included in this care package. Crushing the freeze dried bananas into a powder, using a rolling pin over a ziplock bag, provided great banana flavor for the Minion Sugar Cookies. One half cup of freeze dried banana powder flavors one batch of Vanilla Sugar Cookie dough.
Decorating the Minion Sugar Cookies required two batches of faux royal icing. The first batch is colored yellow, and thinned to a flooding consistency (like white glue). The cookies are outlines and flooded, then allowed to dry for at least an hour or two. The second batch of icing provides the gray and black. This can done with a half batch of icing. Half of the icing is colored gray and should be slightly thicker than flooding consistency. The other half is colored black. In order to use less food coloring (true black can take a lot of food coloring), mix in a tablespoon of baking cocoa to darken the icing before adding the black coloring. The black icing should also be thicker than flooding consistency.
Piping tips can be used, but really aren't necessary for this simple design. A small tip cut off the bottom of a piping bag (or ziplock bag) is fine for piping the yellow base color and the gray dots for the Minion goggles. The candy eyes should be placed into the gray icing immediately after piping. Cut a smaller hole in the piping bag ( or ziplock bag) for the black icing to add the detailing .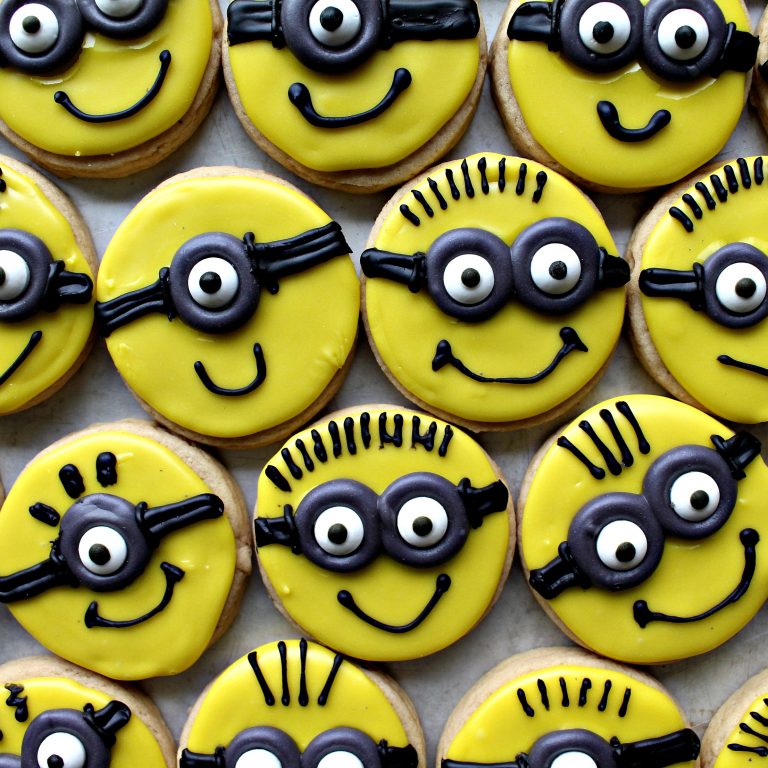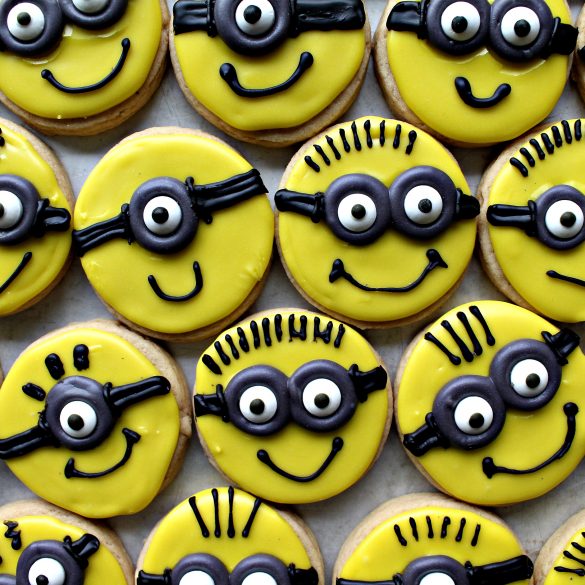 Always air dry iced sugar cookies overnight to allow the icing to harden before packing. Use plastic wrap to cover each cookie or individual cellophane cookie bags. Place the wrapped cookies snuggly in a column in freezer weight ziplock bags or an airtight storage container.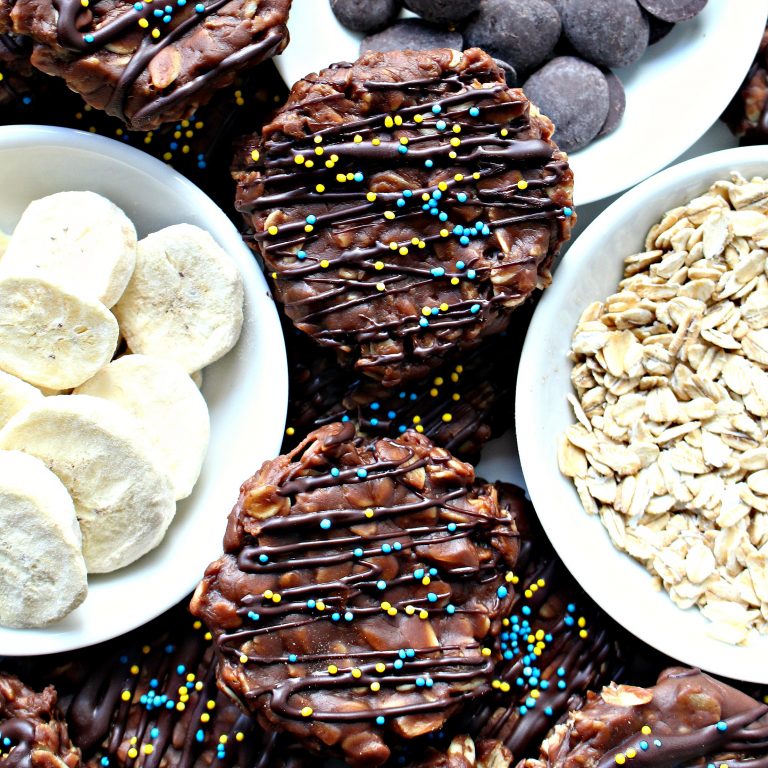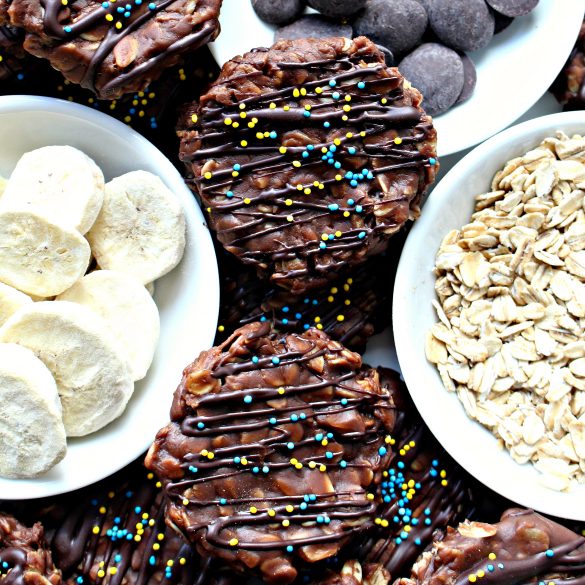 Part 3 New Recipe: No-Bake Chocolate Peanut Butter Banana Cookies are the new recipe included in this Minion care package. Quick to whip up, these cookies have everyone's favorite peanut butter combinations together in one deliciously chewy, no-bake cookie. The crunchy bits of freeze dried banana would surely make these a hit with Minions too.
Part 4 Other Recipes for a Minion Theme:
Chocolate-Maple Banana (or not) Bread
Banana Chip Butterscotch Pudding Cookies