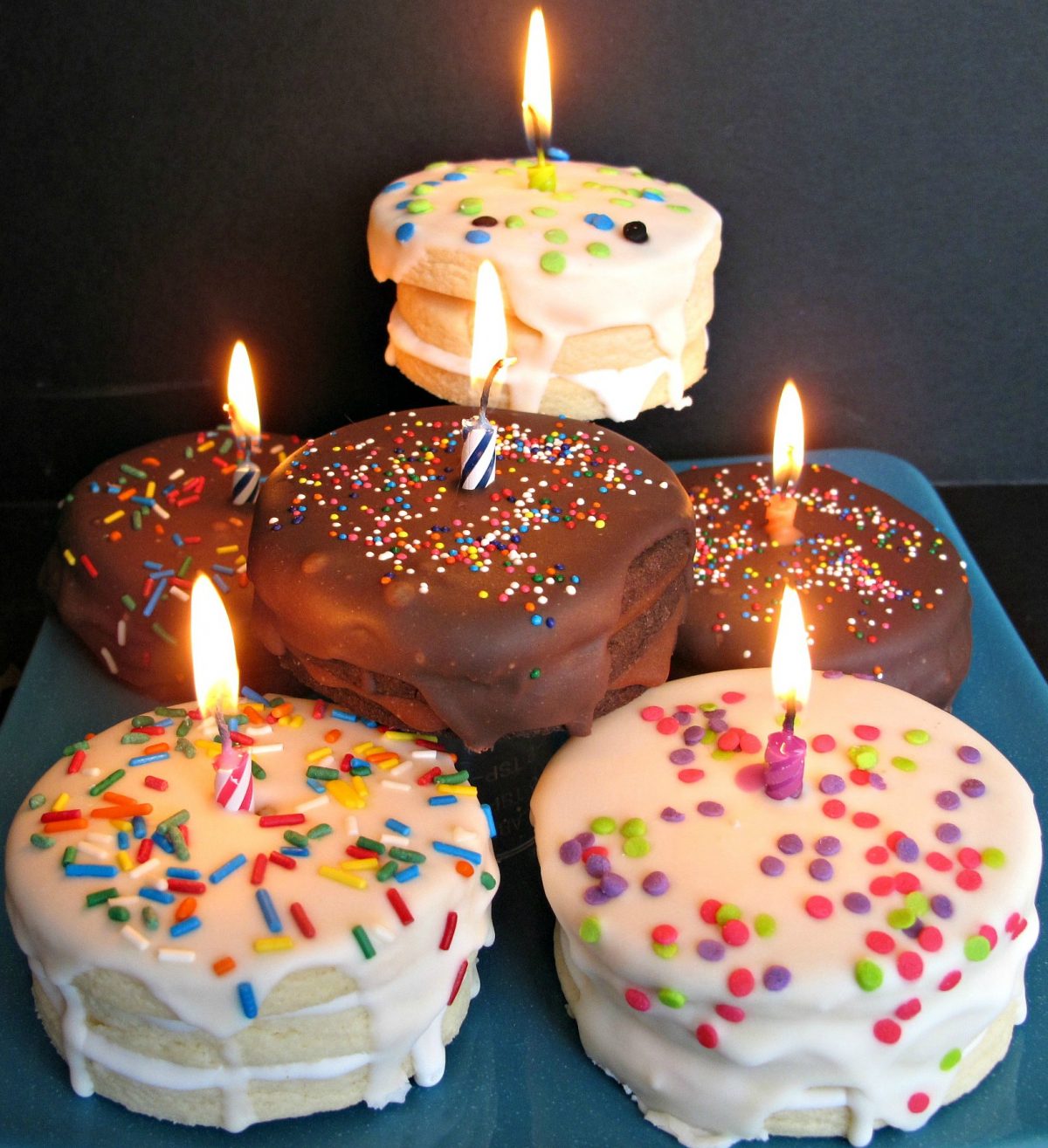 This week my son turned 21! I openly admit bias when I say I am awed by the bright, sensitive, talented young man he has become. Twenty-one is a big birthday in the United States.
At 18 my son could legally sign a contract, vote, and be drafted. At 21 he can legally buy/drink alcohol, gamble, rent a car, and check into a hotel; truly a mother's dream come true.
I can only hope that my son's intelligent and cautious nature will prevail, or at least temper the abandon, as he celebrates this milestone.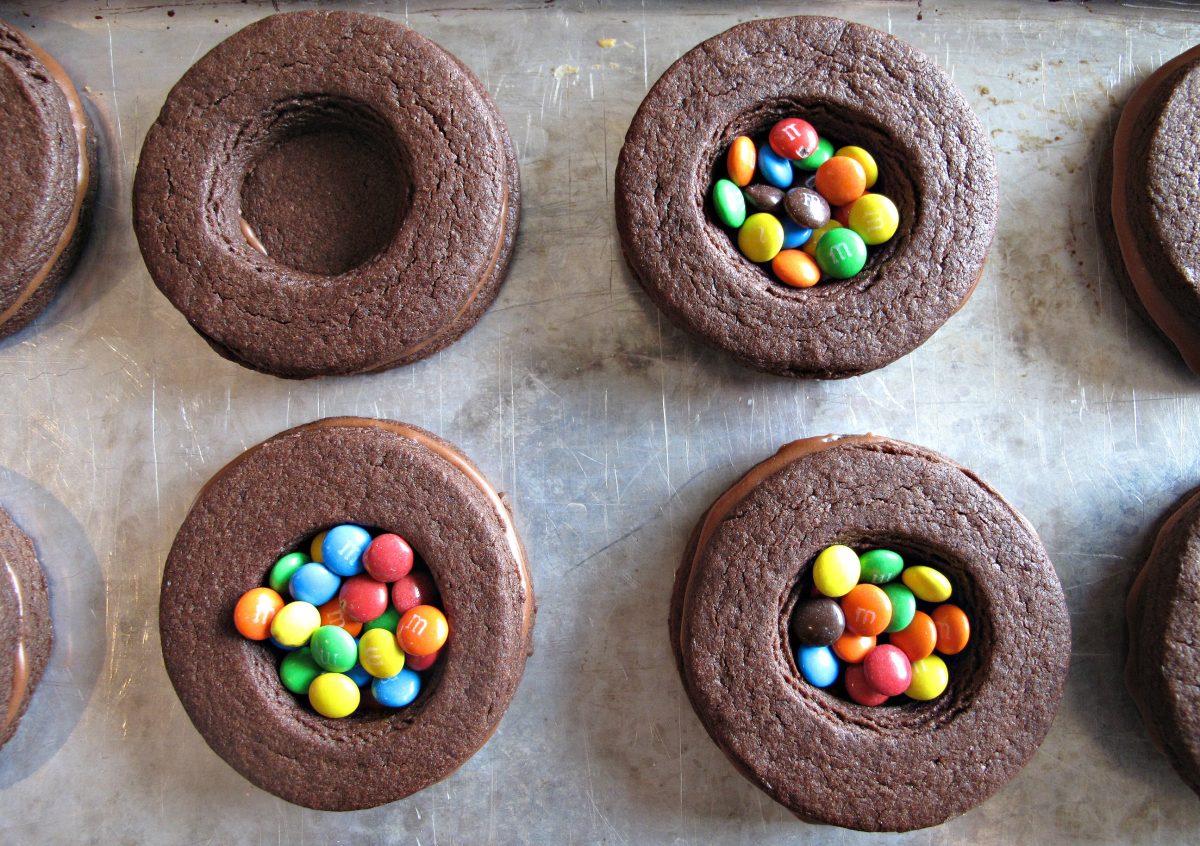 We will celebrate my son's birthday as a family the next time we are together. For now, I created Birthday-in-a-Box 2.0 care package to enthusiastically mark the occasion.
Last year's birthday care package included mylar helium balloons and birthday cake pops. This year the balloons were accompanied by Birthday Cake Surprise Cookies.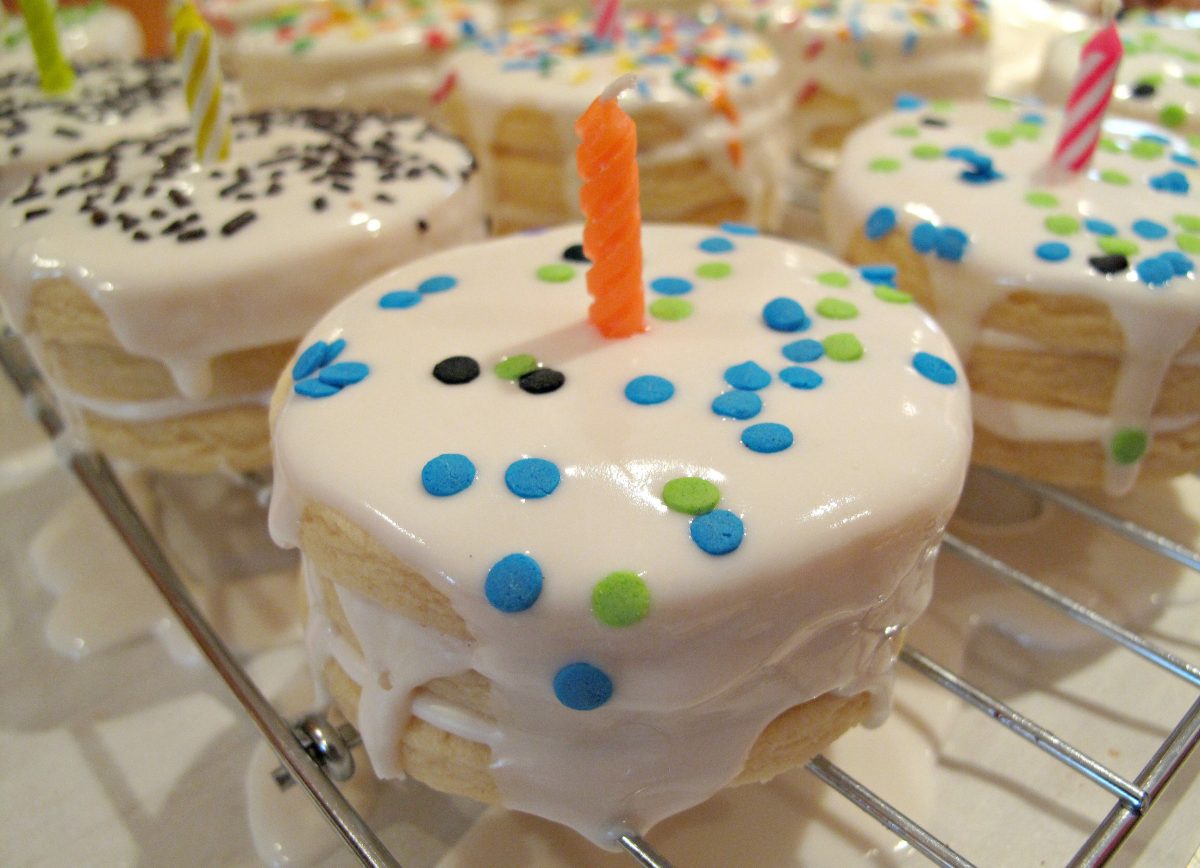 These cookie "cakes" are made from the same sugar cookie recipe I used for my Smiling Snowmen. The easy-to-work-with dough makes delicious, sturdy yet tender cookies that are great care package travelers.
I was inspired to decorate cookies to look like cakes by Anita at Sweet Hope Cookies. She even made ice cream cone cake stands for her miniature confections!
The piñata cookies from SheKnows.com are well known to any Pinterest addict. They must have been viewed (and recreated) gazillion times. 
Those little donkey shaped cookies with a surprise candy center are as close to a real piñata as anyone is ever going to bake! I combined the two genius ideas to create 21 (plus 1 for good luck) Birthday Cake Surprise Cookies.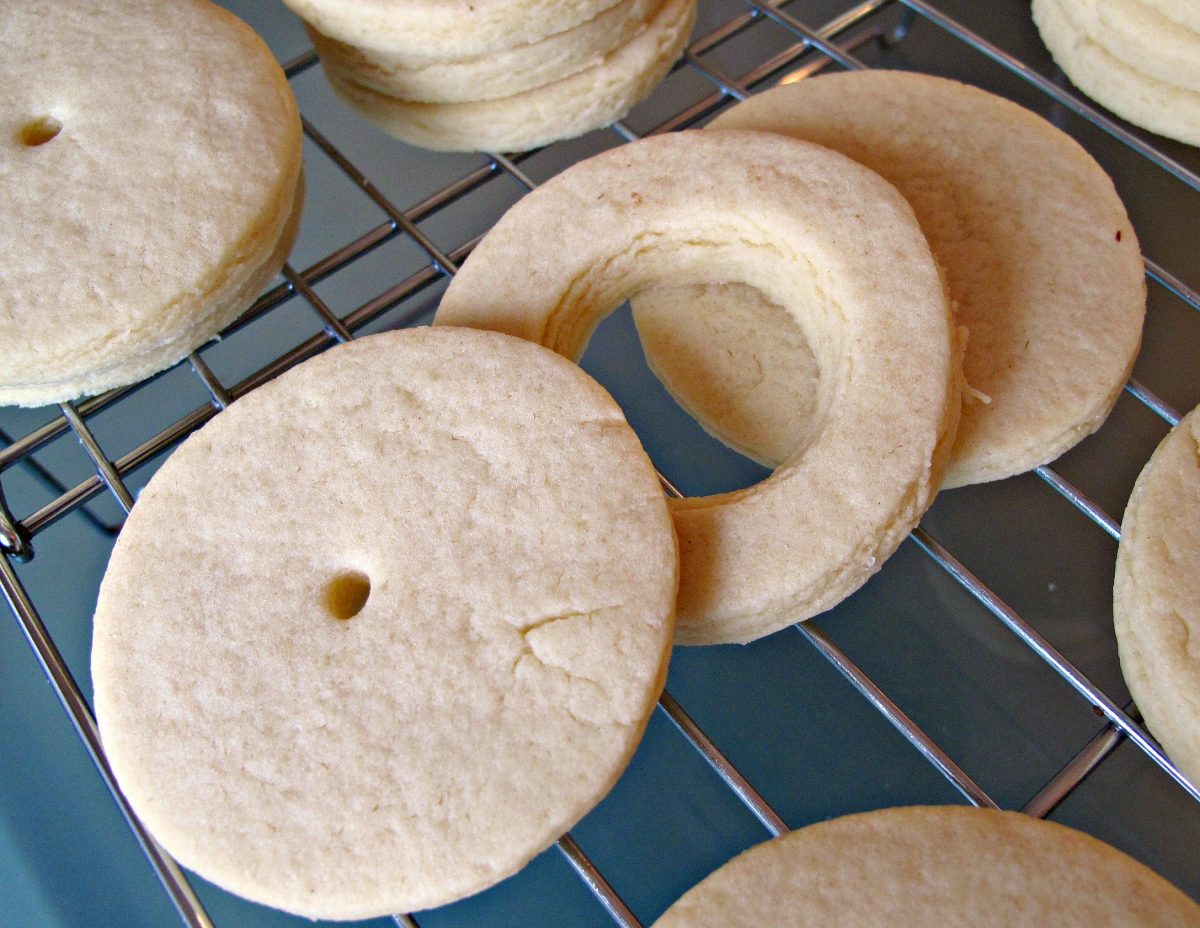 The sugar cookie dough, in your choice of vanilla or chocolate, is first rolled then cut into sets of 3 circles (mine were 2 ½ " in diameter).
Holes are made in the center of two of the circles. One small hole in the top circle can be made with a straw.
I used a small medicine cup to make the hole (or hollow center) in the middle circle. The layers of the cookie cakes are glued together with a faux (corn syrup) royal icing and mini m&m's are hidden in the hollow of the middle layer.
Dripping frosting, sprinkles, and real candles finish off these birthday treats.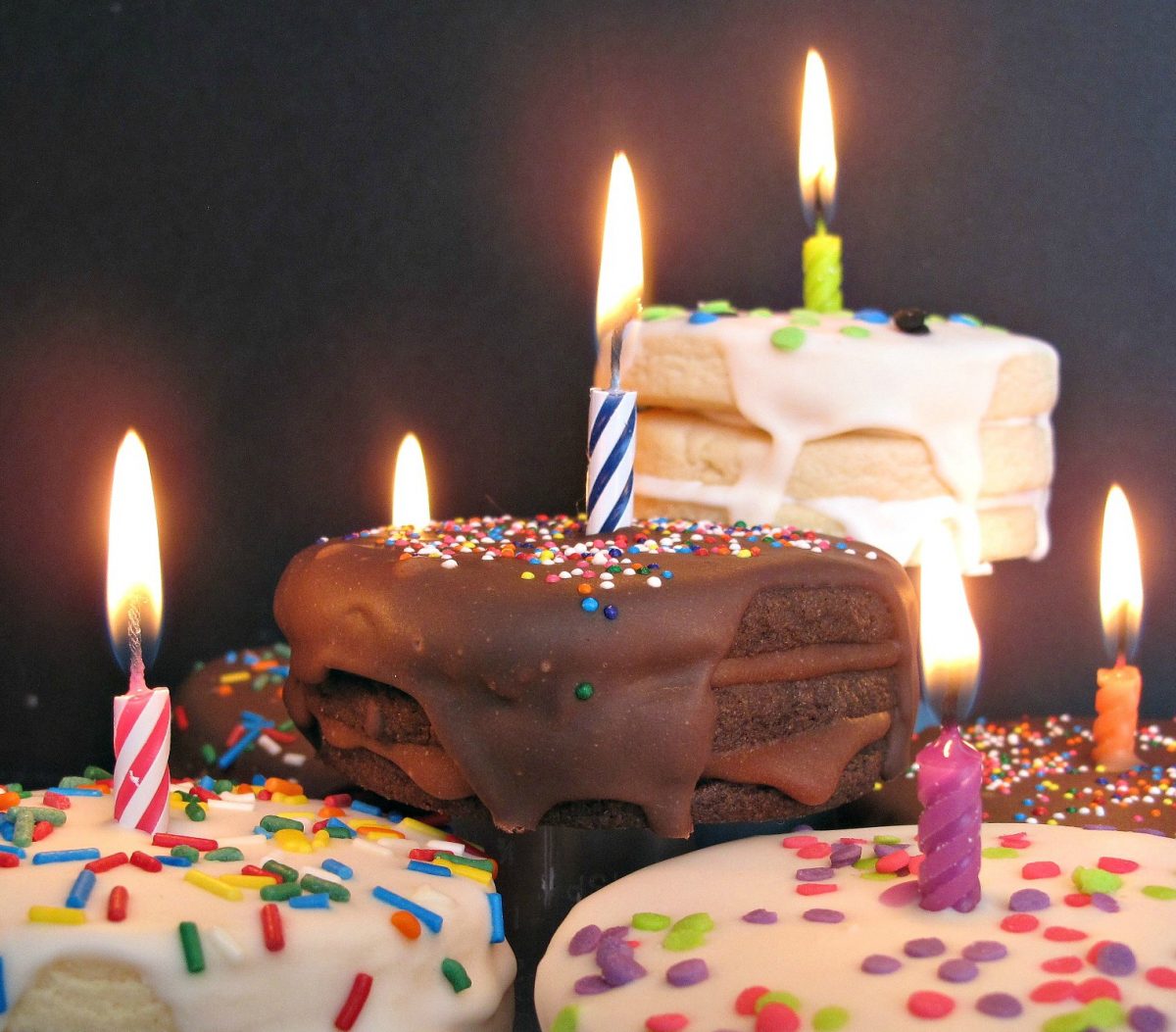 A note about the center holes:
I recommend cutting out the two center holes AFTER the cookies are baked. I know it sounds crazy, but it works.

When you try to cut out the holes before baking, the circle diameter expands when the cutter is inserted. You end up with different sized layers.

Also, the doughnut shaped middle layer is difficult to move onto the cookie sheet. The centers of the cooked layers are still quite soft immediately out of the oven.

Cutting the holes out is easy and does not change the diameter of the layer.

Sugar cookies are always a good choice for care packages. The icing sets firmly, sealing in moisture. These Birthday Cake Surprise Cookies will stay delicious for 2-3 weeks if wrapped and stored in an airtight container.