This is a summary of my two week adventure in stunningly beautiful Bosnia Herzegovina. Unlike my usual posts, there are no care package recipes (though I did share a recipe for Bosnian Butter Cookies earlier this week). Instead, I offer a few photos and thoughts from my travels.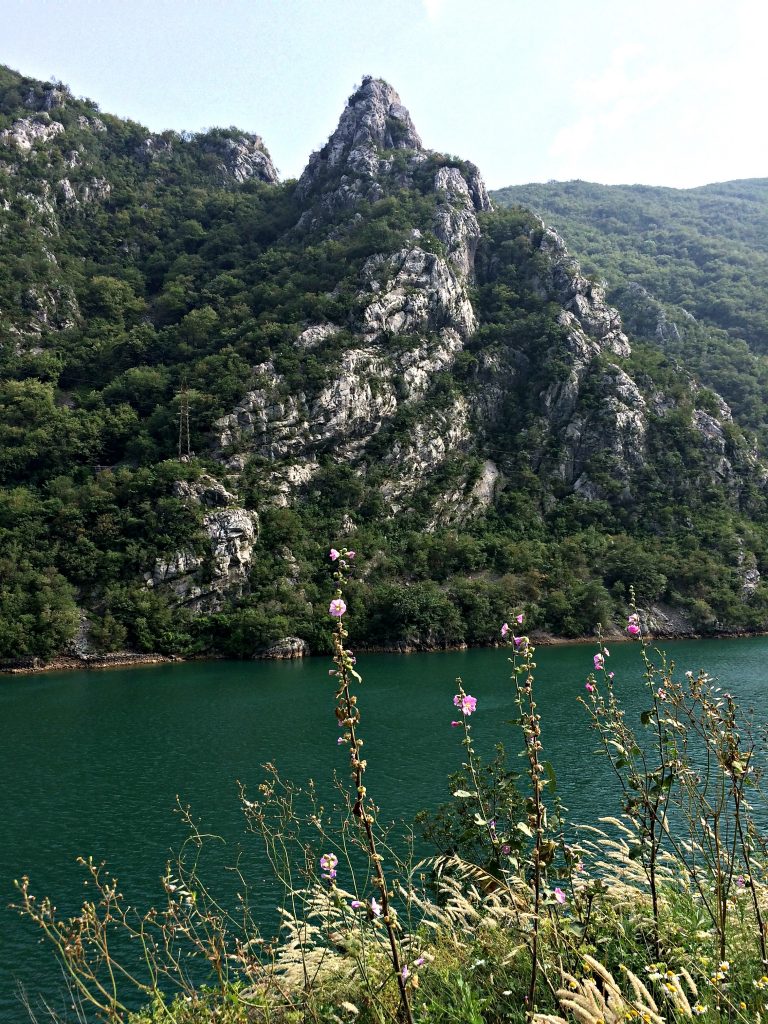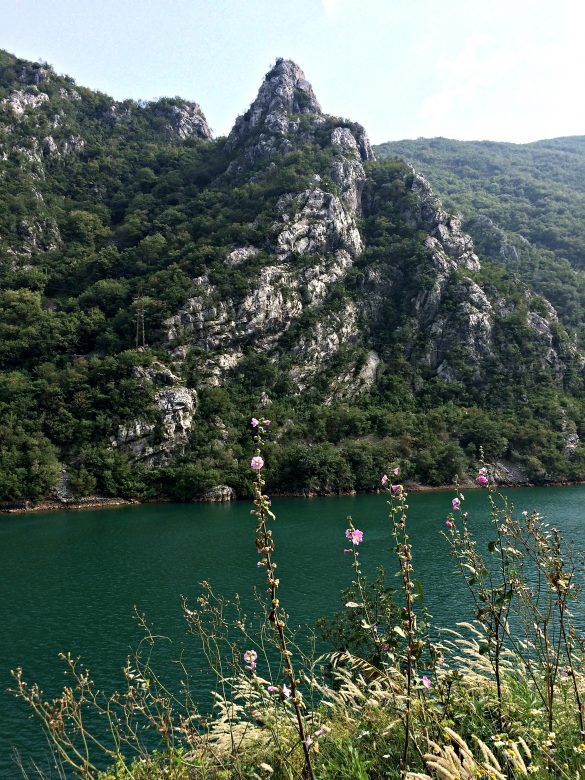 For those who don't know the back story to my trip, in June I traveled to Bosnia Herzegovina with a Bosnian friend, Sehada (now a permanent resident of the United States), her husband and their two boys. Most of Sehada's immediate family still live in Bosnia, but due to financial and health reasons she hadn't been back to visit them for three years. I was offered the amazing opportunity to "immerse" myself in Bosnian culture, language, and the day to day life of a large, loving family.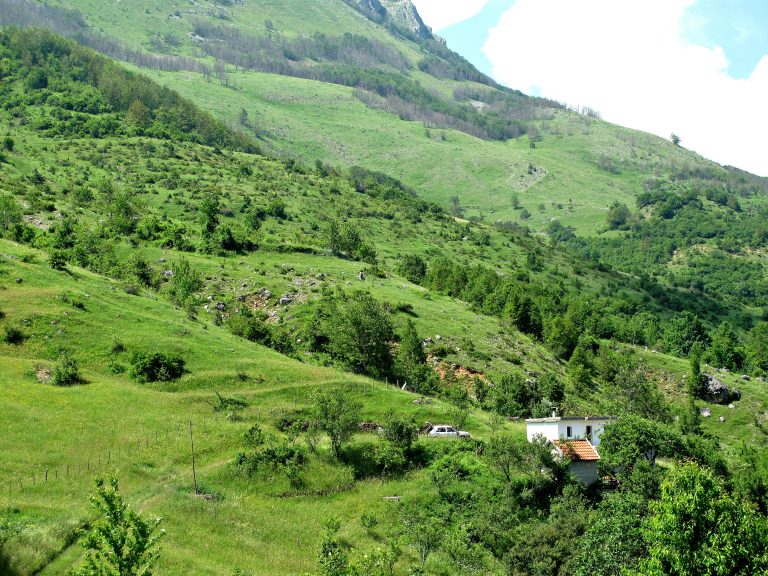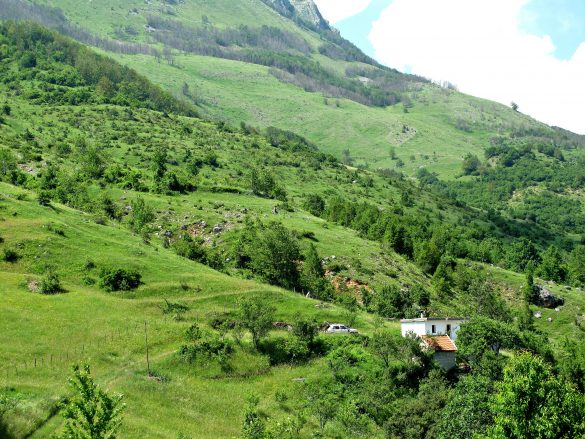 Our itinerary: We began our trip bright and early at 4 am, driving a rental minivan from St. Louis to Chicago (5 hours). Flight #1, from Chicago to Zurich, Switzerland was 8 hours. We then waited 6 hours for flight #2, while admiring views of the Alps through the airport windows. Flight #2 from Zurich to Sarajevo was less than 2 hours. Family met us at the Sarajevo airport for the two hour trip to their home in Mostar. I was exhausted, but couldn't sleep and miss all of this beauty flashing by the car window. Trivia fact: Sarajevo is in Bosnia. Mostar is in Herzegovina.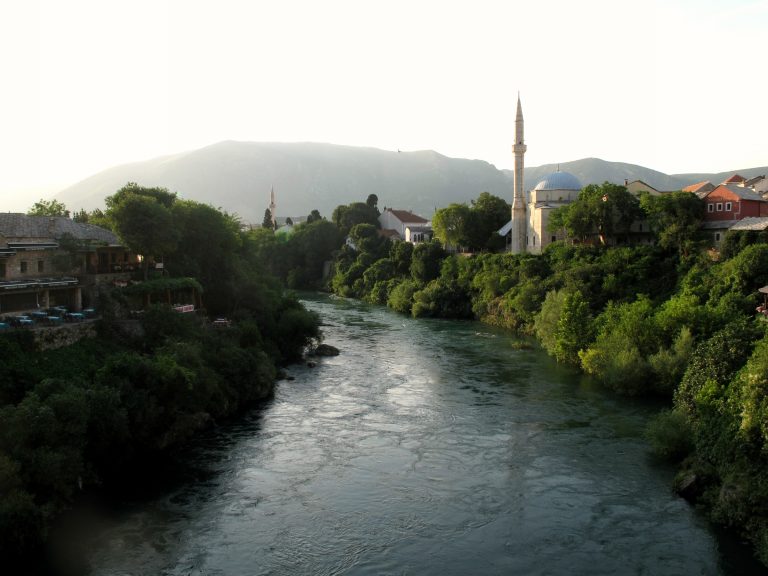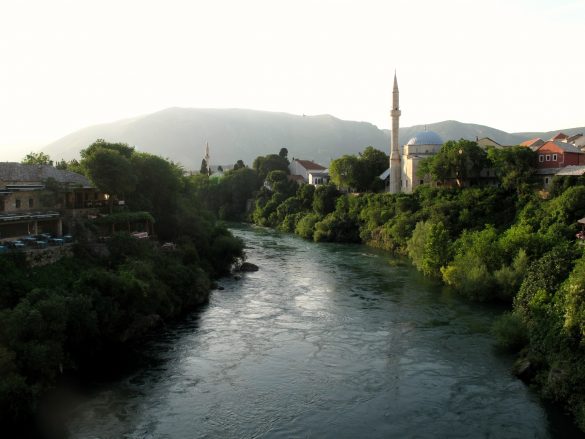 I was warmly welcomed by everyone I met. Hugs and coffee were shared repeatedly. No one spoke English and I, sadly, don't speak Bosnian. I spent A LOT of time listening and observing. What I saw was a country whose natural beauty is wondrous. The whole country is located on or between mountains, bright green up to the edge of the tree line where amazing rock formations take over. The numerous blue-green rivers are spanned by bridges, some built more than 400 years ago.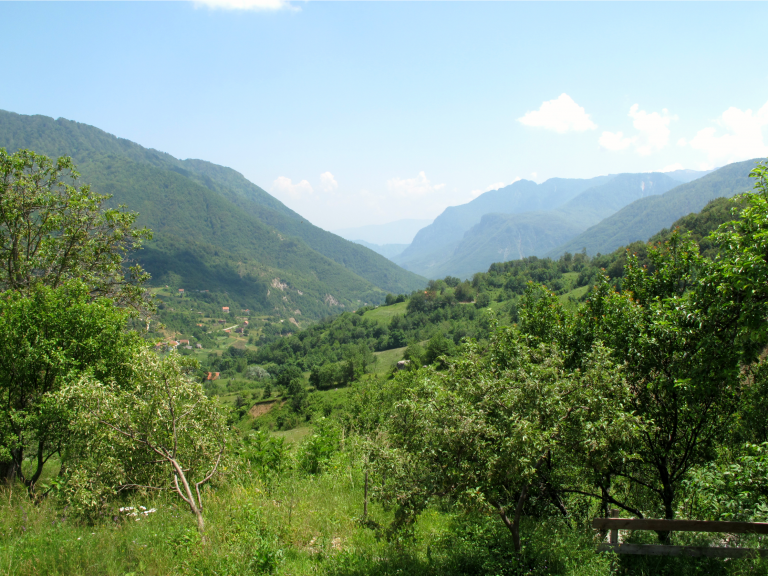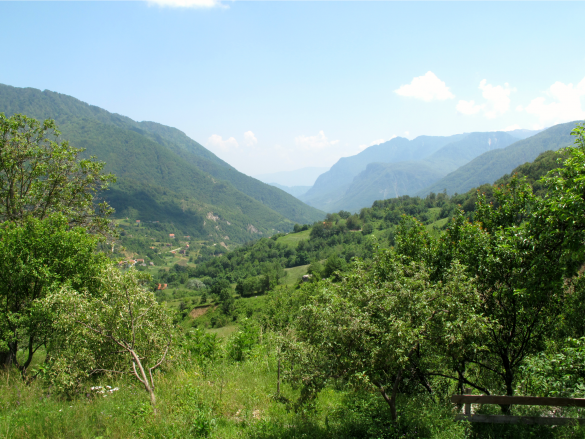 In 1992-1995 there was a horrific war in Bosnia (granted, all wars are horrific) which was part of the breakup of Yugoslavia. This conflict included unimaginable crimes against humanity, genocide (Srebrenica), and ethnic cleansing. I knew all of this before visiting Bosnia, but seeing the places where my friends suffered through that conflict made the war and all of its inherent horrors tangible.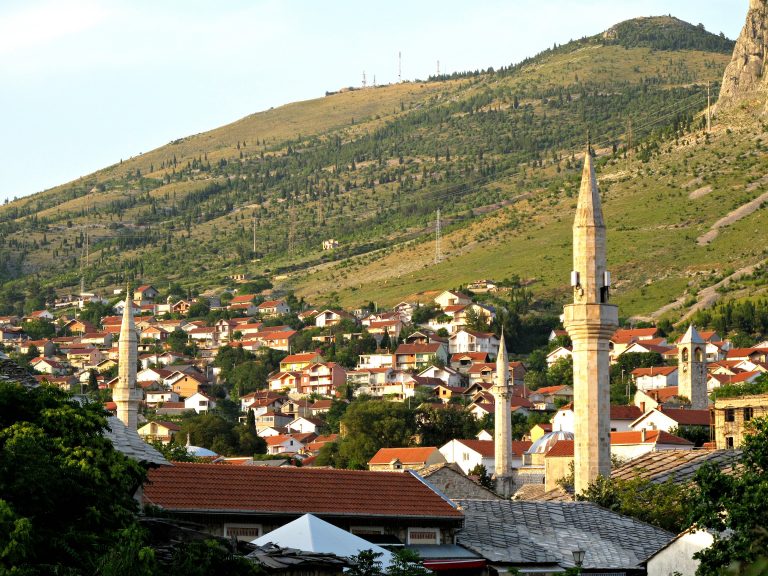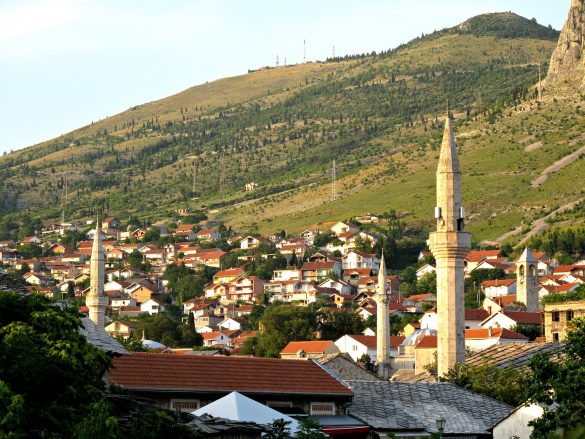 A generation of Bosnians spent what would have been their college years in bomb shelters. When the war was over, there was no time for college. There were also no jobs. Industry was gone. The unemployment rate in Bosnia is 43 percent. I knew my friend was bright, talented, and driven. Previously, I thought she hadn't gone to college for financial reasons. Now, I know better. The people young enough to relocate, left Bosnia because there was no other choice. St. Louis is home to the largest Bosnian population outside of Bosnia Herzegovina itself, with more than 70,000 immigrants. Families also relocated elsewhere in the US, Canada, and Europe (especially Germany and Austria). Every family I met in Bosnia had relatives living far away.
Yet the Bosnians remaining in their homeland are resourceful and hard working. Subsistence farming provides food and the soil is rich. Mostar is surrounded by vineyards. From any available soil around each home sprout potatoes, peppers, onions, carrots, and tomatoes. The trees are heavy with figs, apples, pears, and pomegranates. I saw chamomile and fennel growing wild along the road. The wild flowers were beautiful.

My generous hosts drove me to numerous amazing locations. I saw the famous bridge of Mostar, a Dervish monastery built into a mountain, waterfalls, parks, Sarajevo's old city, and toured the excavated tunnels under the world's largest pyramids. (I am sure you didn't know that trivia! Google it!)
I was in Bosnia during the month of Ramazan (Bosnian word for Ramadan), the holy month in Islam during which many Muslims fast from sunrise to sunset each day. Dinner each night, after sunset, was a large family potluck with traditional dishes, vegetables from the gardens, and freshly baked bread. I was rarely allowed to help, though I watched the preparation carefully. (Eventually, I got Sehada to let me wash the dishes after breakfast. She said I couldn't because I was a guest. I said the first week I was a guest. The second week I was family. Family can do the dishes.)


My favorite Bosnian dish is pita. This is not bread pita like middle eastern pita. Bosnian pita (like Greek spanakopita) is a savory phyllo pastry. Most often the filling is rolled into long phyllo snakes, then coiled into individual pastries or coiled into a single large round pita and later sliced into individual servings. The filling determines the name of the pita. Potato pita is "krompirusa", meat is "burek", cheese is "sirnica", and spinach (my favorite) is "zeljanica". There is a special domed outdoor oven often used to cook pita and other foods in heavy duty enameled round pans. Sehada's sister kindly showed me how she made "krompirusa" from start to finish.
Before I left for my Bosnian adventure, I mentioned my plans to a friend. Most people were puzzled by my plans. Instead of puzzlement, this friend declared, "How wonderful! This trip is sure to be transformational!" I thought about her statement frequently while in Bosnia. She was correct.
Save
Save
Save
Save
Save