Simple Sugar Cookie Bars save time without compromising on flavor. These quick and easy bars are soft and chewy with a crunchy sugar topping and creamy vanilla bean flavor.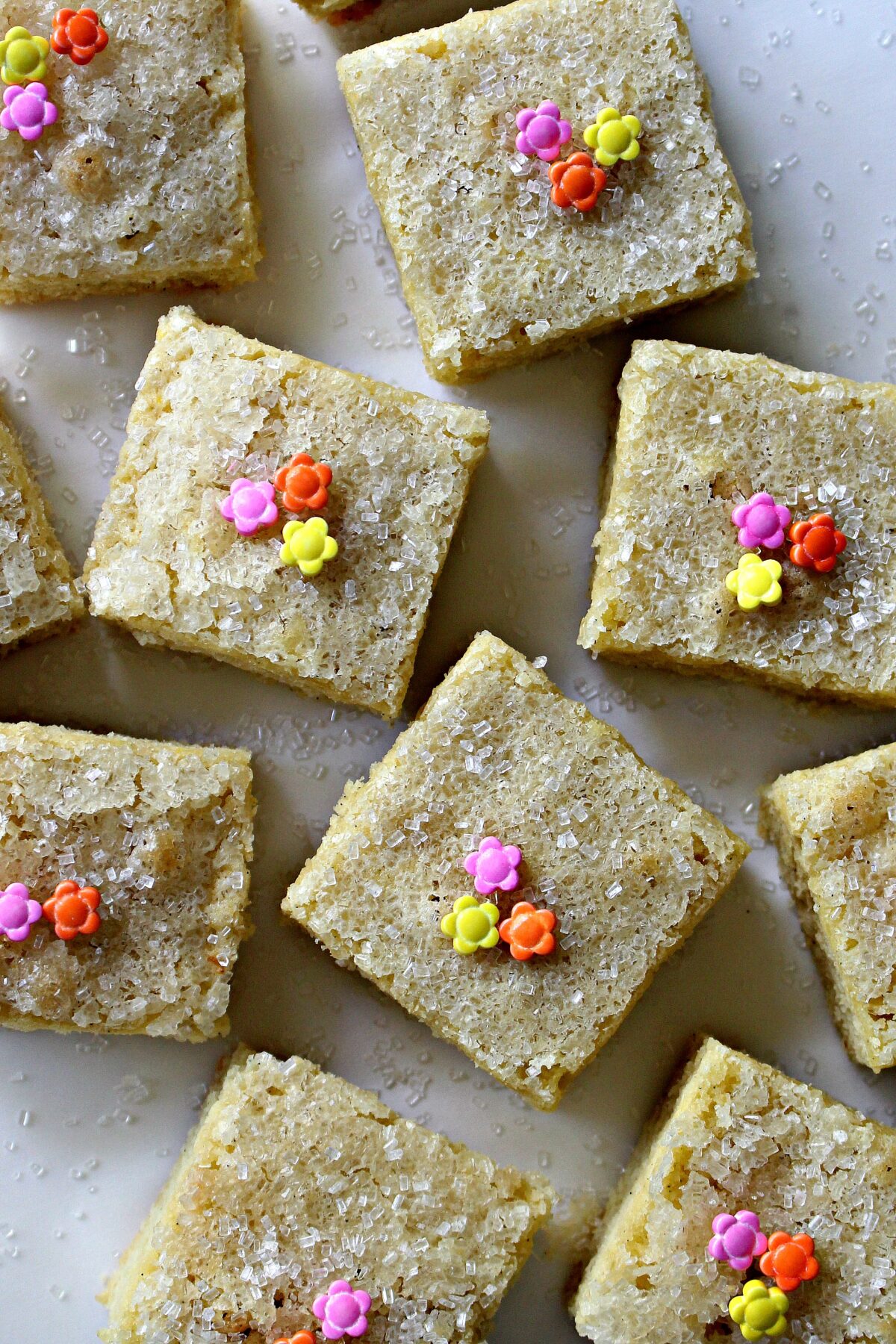 Why you'll love this recipe
"Keep it simple" is my mantra right now. I don't always pay attention to that mantra, but I'm trying. I've had a fun, travel-packed few months, and it's about to get a wee bit more travel-packed.
In April I was in South Carolina to spend a week with my mother. In May I learned and networked at the Everything Food Conference in Salt Lake City.
In addition to the excitement of the conference, I had never been to beautiful Salt Lake City and was awed by the surroundings. My two weeks of travel in June start next week and I am off to…..Bosnia!!
I am relatively sure that anyone reading this is thinking the same thing that everyone else has said when I told them my plans. Bosnia? Why Bosnia?
The answer, is a story that is special to me. To be more exact, the answer is a friend that is special to me.
Six years ago, I began volunteering for the Immigrant and Refugee Women's Program. I was trained as an English tutor and matched with a student.
The tutors and students meet twice a week in the student's home for English class. I thought, that because I speak not-quite-fluent Spanish, my student might be Hispanic. Nope.
I was matched with Sehada, a Bosnian woman now a permanent US resident, living in St. Louis with her husband and two sons. Did you know that St. Louis has the largest Bosnian population outside of Bosnia? I didn't, and I live in St. Louis!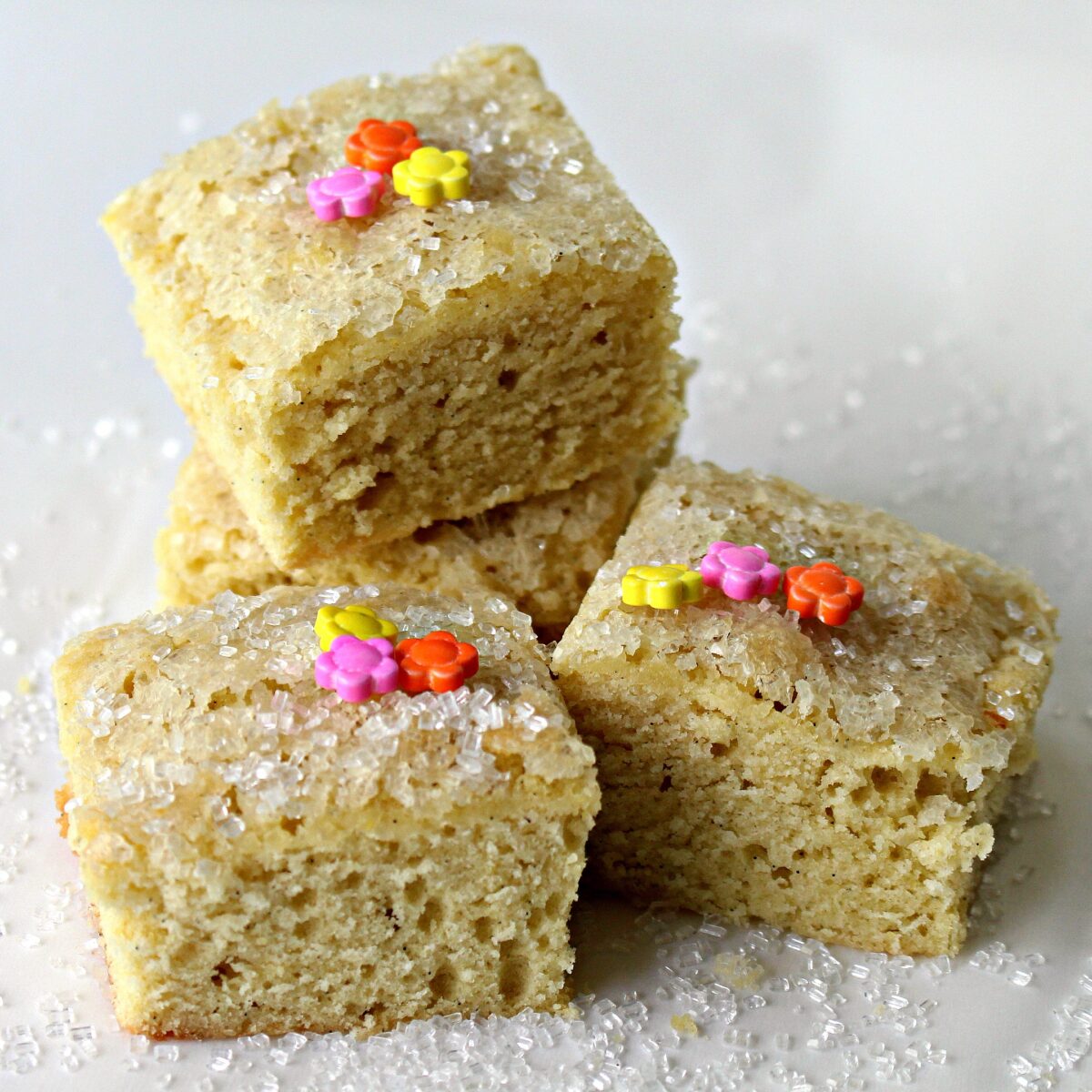 Sehada and I bonded over children and cooking. Over time, our student-teacher relationship deepened into friendship.
For the first two years we worked on English and the US Citizenship Exam. Sehada worked two jobs, plus all of her mothering and household tasks, yet never cancelled a class.
I tried to live up to her dedication. Then, at the age of 40, she had a stroke that required brain surgery which resulted in seizures and numerous physical and cognitive challenges.
Recovery hasn't been easy. For the past three years, instead of English and citizenship, we have been working together to navigate through a maze of doctors, paper work, therapists, paper work, insurance, and more paper work.
It has been overwhelming to me, and I speak English. For someone whose English is limited, all of this would have been impossible.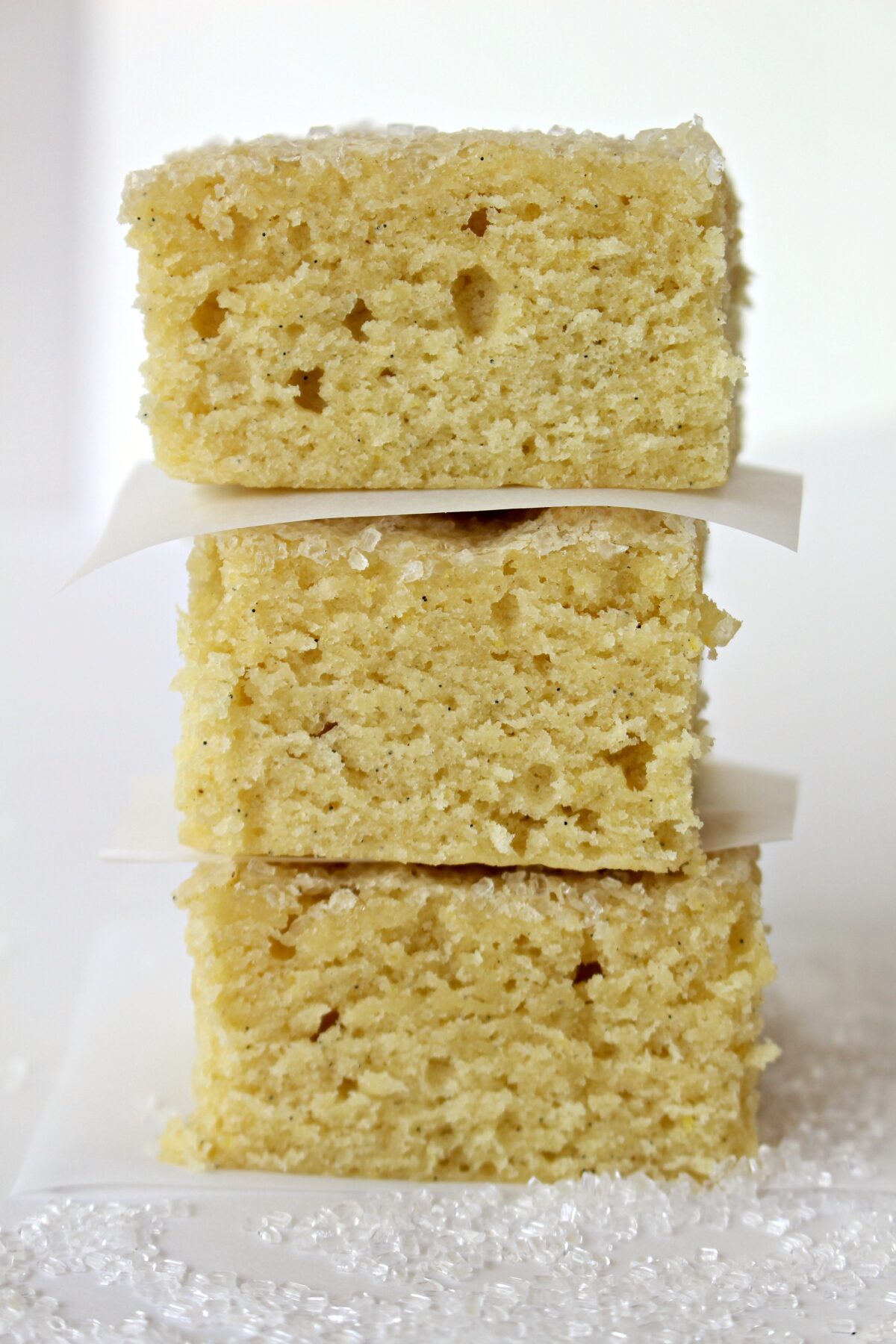 One of the things that saddened my friend the most, was her fear that her physical limitations would keep her from ever traveling again. Her aging parents and some of her siblings still live in Bosnia and Sehada worried that she would never see them again.
This winter, the outlook brightened. Therapy was having a positive effect and many of Sehada's challenges, though not gone, were diminished. Her medication dosage seems to be keeping the seizures from reoccurring.
So, when Sehada's husband heard that airfare to Bosnia this summer was half of what it had been previously, the family excitedly made plans to go. My inclusion in these plans was certainly unexpected, but incredibly exciting.
It went like this. I was driving Sehada to therapy like usual, when she told me that her family might be going to Bosnia this summer if they could get the excellent airfare they had heard about. She was glowing with happiness.
I told her that was wonderful news, to which she answered, "You should come with us!" Sehada has told me I should go with them to Bosnia the next time they go, for years.
My standard answer has always been, "Wouldn't that be great!" So I repeated that answer, only this time Sehada had an exact date in mind. I said I would have to think about it. She said, "No problem. Just let me know by 3 o'clock today. We are buying the tickets." It was noon.
While Sehada was in therapy, I made a few calls. My husband. My kids. I wasn't asking for permission. I was asking for a sanity check.
The thing is, I believe that given enough time, we can come up with reasons not to do just about anything. My heart was telling me to go for it.
What an opportunity to see a country through the eyes of people who live there. Two weeks immersed in Bosnian life and language (I currently speak approximately 10 words of Bosnian)! So, I said yes. In one week, I will be flying from Chicago to Zurich, Switzerland and Zurich to Sarajevo, Bosnia!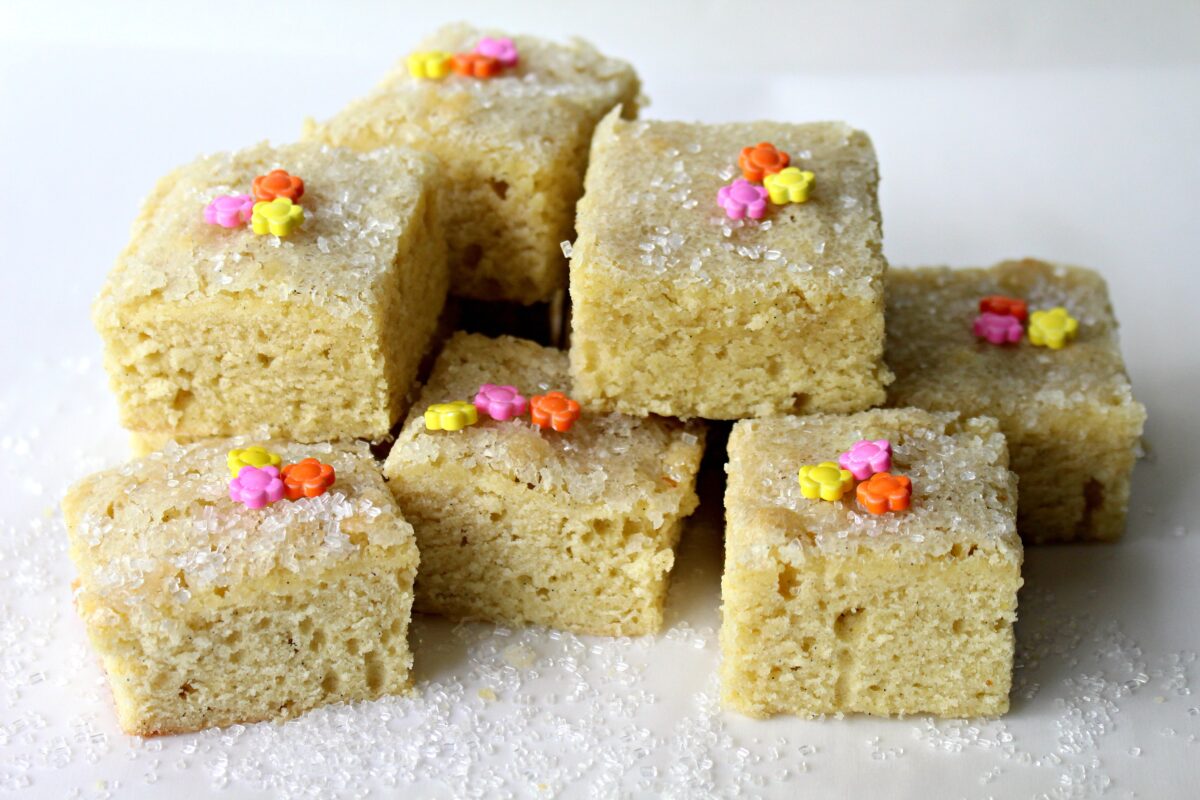 More bar cookies
Peanut Butter Chocolate Chip Bars are thick, chewy treats that taste like a peanut butter cup!
Oatmeal Fruit Bars are delicious breakfast oatmeal bars or dip them in chocolate for a tasty, energy boosting dessert!
Almond Flour Cookie Bars are soft, flourless cookies swirled with melted chocolate chips. Naturally gluten free and Passover friendly!
Root Beer Float Bars are chewy, sweet treats with root beer spices and creamy white chocolate chips.
Black and White Bars are a chewy brownie topped with a white-chocolate blondie layer.
Butterscotch Bars are soft, chewy blondie bars full of warm and cozy butterscotch flavor. These quick and easy bars start with a cake mix!
Ready to bake? Join the free membership group to get new recipes and a newsletter delivered to your inbox! You can also stay in touch on Facebook, Pinterest, and Instagram. I'd love to stay in touch!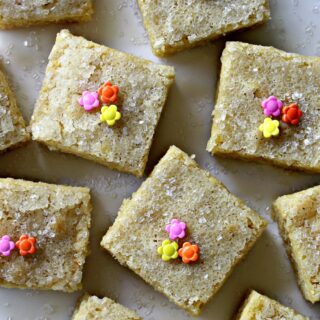 Simple Sugar Cookie Bars
These soft, chewy bars are a quick and easy way to enjoy sugar cookies.
Print
Rate
Adapted From:
"Chewy Gooey Crispy Crunchy" by Alice Medrich
Ingredients
1 ½

cups

all-purpose flour

4 ½

tablespoons

cornstarch

3

large eggs

room temperature

¾

cup

plus 2 tablespoons granulated sugar

½

teaspoon

salt

1

tablespoon

vanilla paste or extract

12

tablespoons

unsalted butter

melted and cooled slightly

¼

cup

sparkling decorating sugar

I used Bob's Red Mill Sparkling Decorating Sugar
Instructions
Preheat oven to 325° F. Lightly coat an 8" x 8" baking pan with non-stick spray. Line with parchment paper, then lightly coat again with non-stick spray.

In a medium bowl, whisk together the flour and cornstarch. Set aside.

In the bowl of an electric mixer, beat eggs, sugar, salt, and vanilla 2-3 minutes or until mixture thickens and is light in color.

Beat in melted butter.

Gradually fold in flour mixture.

Spread the batter evenly into the prepared pan. Sprinkle the surface generously with sparkling sugar.

Bake for 15-20 minutes, or until edges just begin to brown and a toothpick inserted in the center comes out clean.

Set the pan on a wire rack to cool completely. Use the overhanging parchment paper to lift the cookie out of the pan and onto a cutting board. Slice into individual bars.

Simple Sugar Cookie Bars can be stored in an airtight container at room temperature for at least 2 weeks.
Notes
Packing tips
Wrap small stacks of 2-3 bars in plastic wrap. Place stacks in a column in a freezer weight zip lock bag.
The long lasting chewiness of these bars (2+ weeks) makes them a good choice for military care packages, however, only in cooler temperatures.
These bars are not desert safe due to the butter in the recipe.
Nutrition
Calories:
190
kcal
|
Carbohydrates:
24
g
|
Protein:
2
g
|
Fat:
9
g
|
Saturated Fat:
6
g
|
Polyunsaturated Fat:
1
g
|
Monounsaturated Fat:
3
g
|
Trans Fat:
1
g
|
Cholesterol:
53
mg
|
Sodium:
86
mg
|
Potassium:
27
mg
|
Fiber:
1
g
|
Sugar:
13
g
|
Vitamin A:
307
IU
|
Calcium:
9
mg
|
Iron:
1
mg
First Published: June 12, 2016. Last Updated: December 29, 2022. Updated for better reader experience.