May Flowers Sugar Cookies celebrate spring. . Decorating a platter with these blossoms is super easy and surprisingly quick.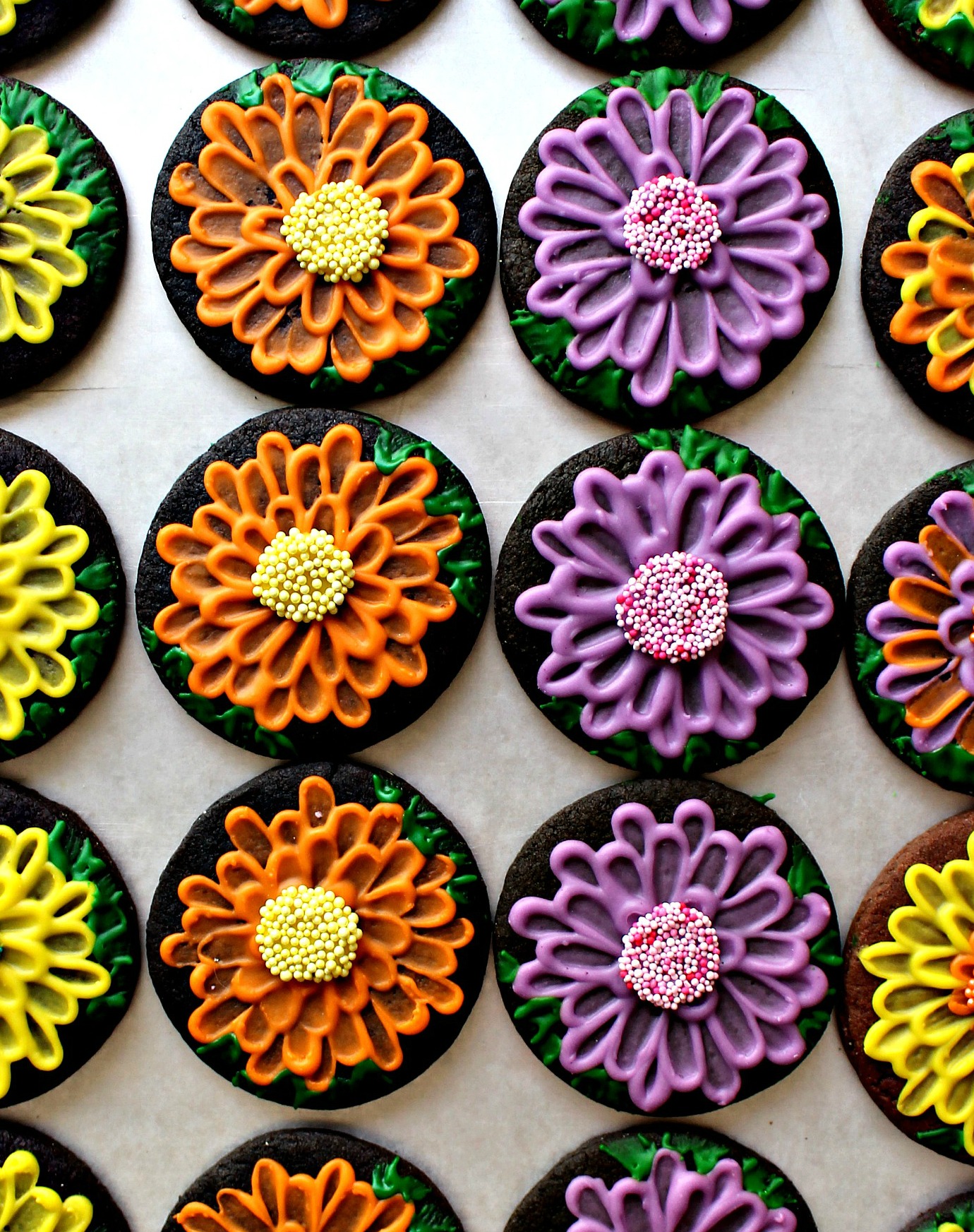 Why you'll love this recipe
I am a little amazed that this is my twentieth military care package! Creating these boxes continues to be such an honor for me. It is a wonderful feeling to be able to demonstrate thanks to those who sacrifice so much.
In the big picture, one little box of cookies and silliness doesn't seem that important, but troops frequently write to say how meaningful the care packages are. Morale is boosted by the thought that there are strangers out there who care enough to offer their support during the stress of deployment.
For anyone interested in supporting our military, one time or ongoing opportunities are available at SoldiersAngels.org . Volunteers are always needed for the hundreds of troops on the Soldiers Angels waiting list.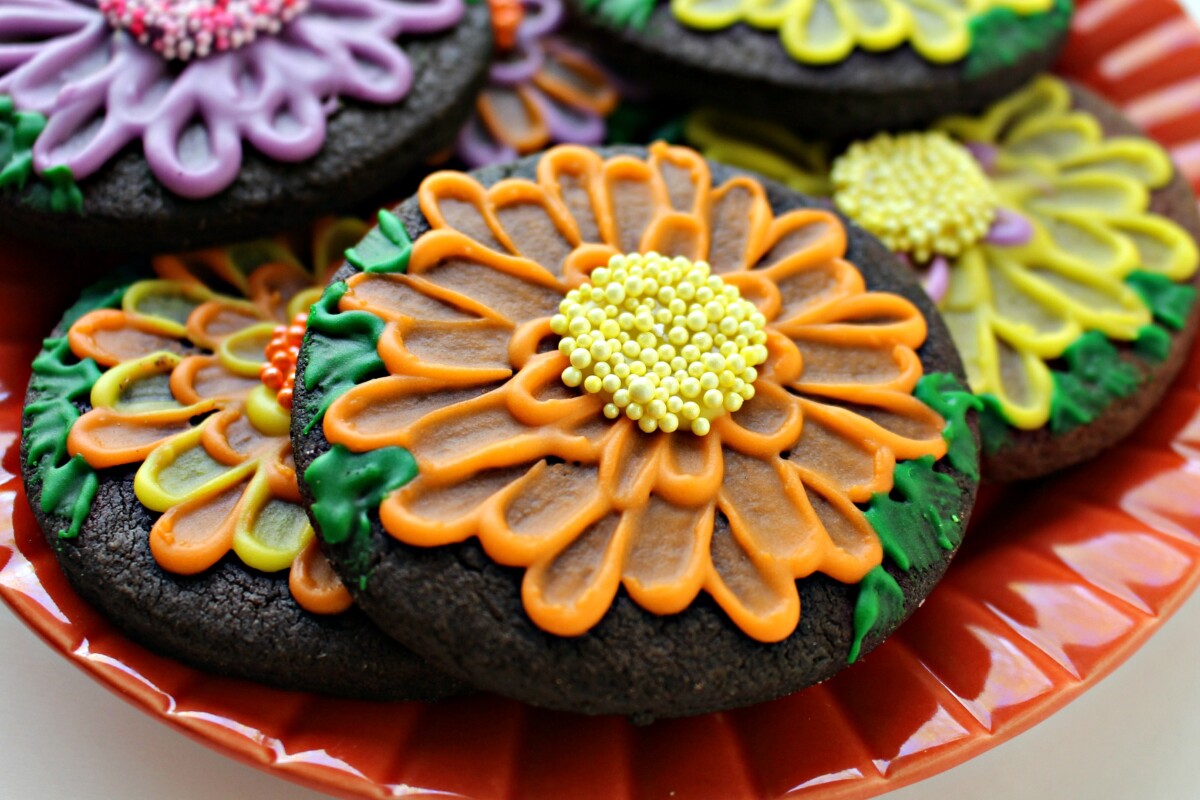 Sailor J. 's deployment ended and it was time for me to adopt a new troop. I thought I would try a branch of the military new to me. So far, Monday Box care packages have been delivered to a paratrooper, a soldier, and a sailor.
I was thinking airman, when I noticed that there were a few soldiers who, for whatever reason, had been on the waiting list since December. That made the deciding easy. Soldier P., a soldier, is my new "adoptee".
The Airforce will have to wait. I have been sending Soldier P. letters and this care package should be arriving soon. I will do my best to make up for lost time.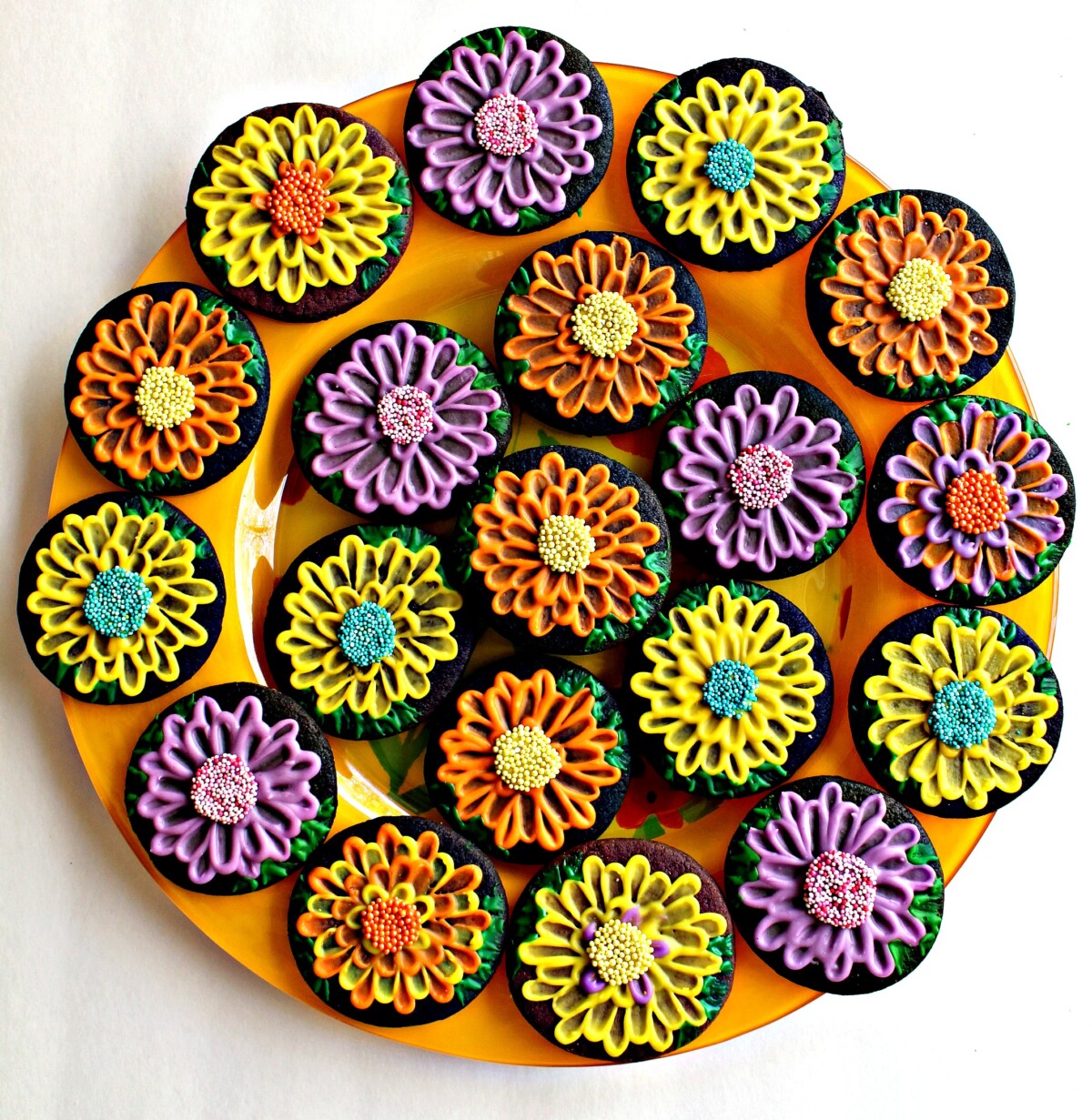 Care package contents
Though I don't know yet where Soldier P. is deployed, there is a good chance that he is in a desert environment with very little color.
A box of May Flowers Sugar Cookies is just the thing to brighten the day. The box is lined with floral wrapping paper. Clipart announces the theme.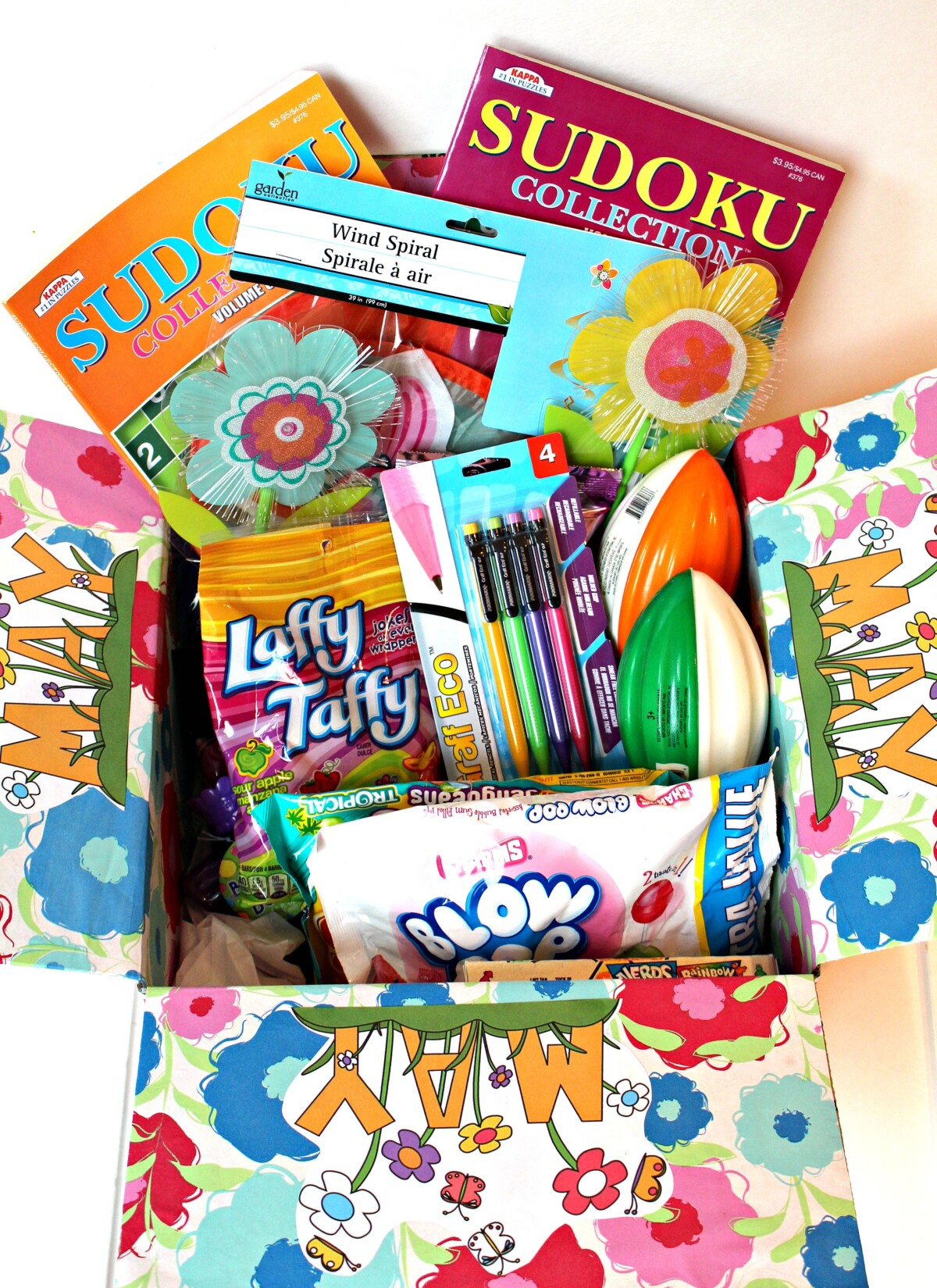 In addition to two kinds of Monday Box cookies, the box is full of colorful sweetness. I am hopeful that Life Savers, Laffy Taffy, Blow Pops, Nerds, gum, and jelly beans won't melt as the summer temperatures begin to rise.
Puzzle books, nerf footballs, and bubbles should provide a few smiles, and solar powered fiber optic flowers and a floral wind sock offer spring decorating possibilities.
Cookie instructions
May Flowers Sugar Cookies use one batch of chocolate sugar cookies (30 cookies) and one batch of faux royal icing, divided into three colors plus a ⅓ cup for green.
The colored icing is placed in disposable piping bags (or ziplock bags) with a tiny hole cut at the tip.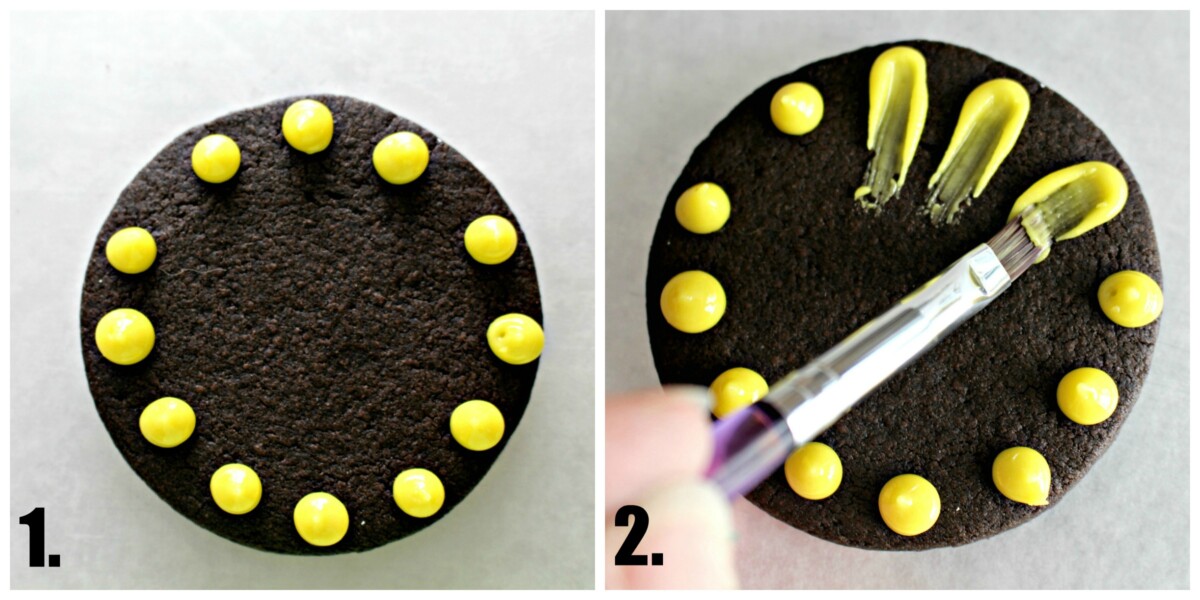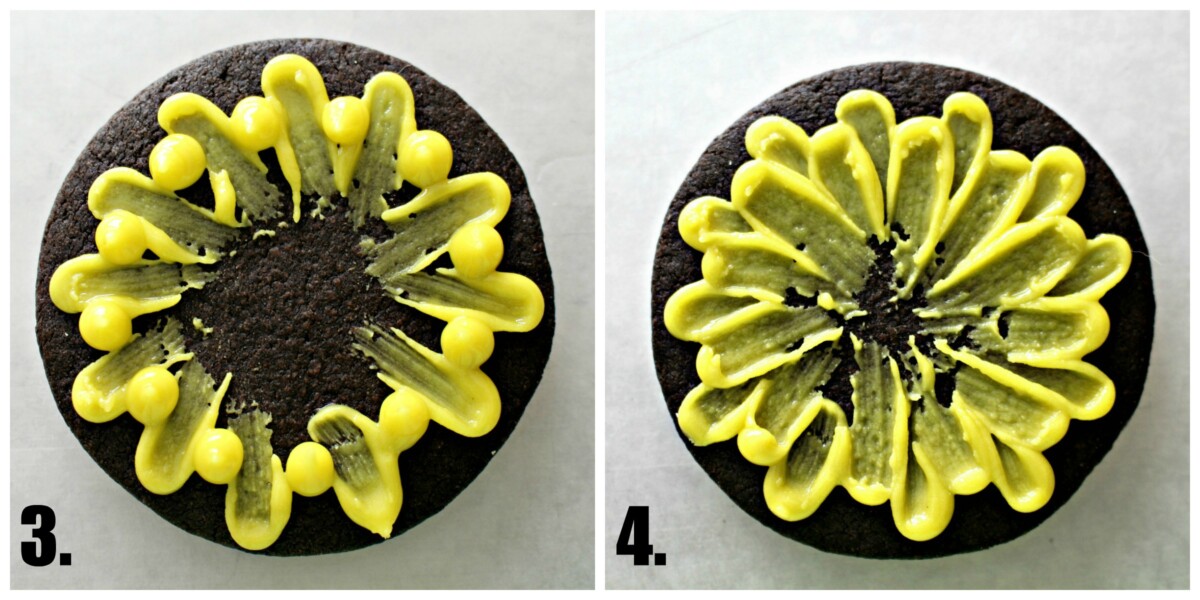 (1 and 2) Dots of icing are placed around the outer edge of the cookie. Place a small brush at the center of each dot and sweep inward.
(3 and 4)Place a second row of dots around the cookies and sweep those inward.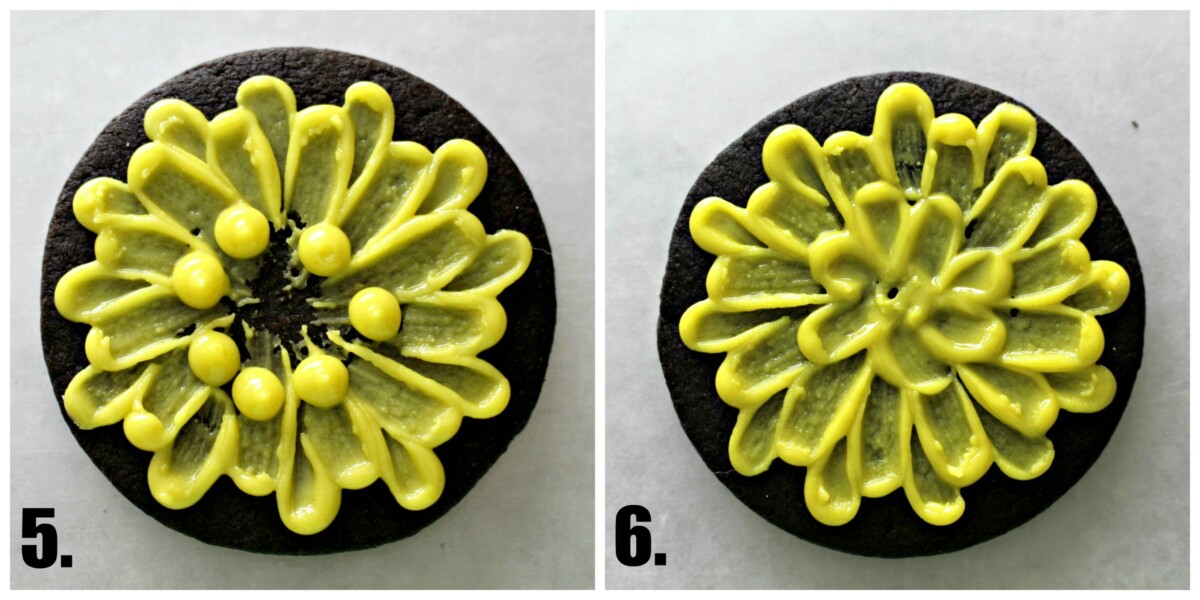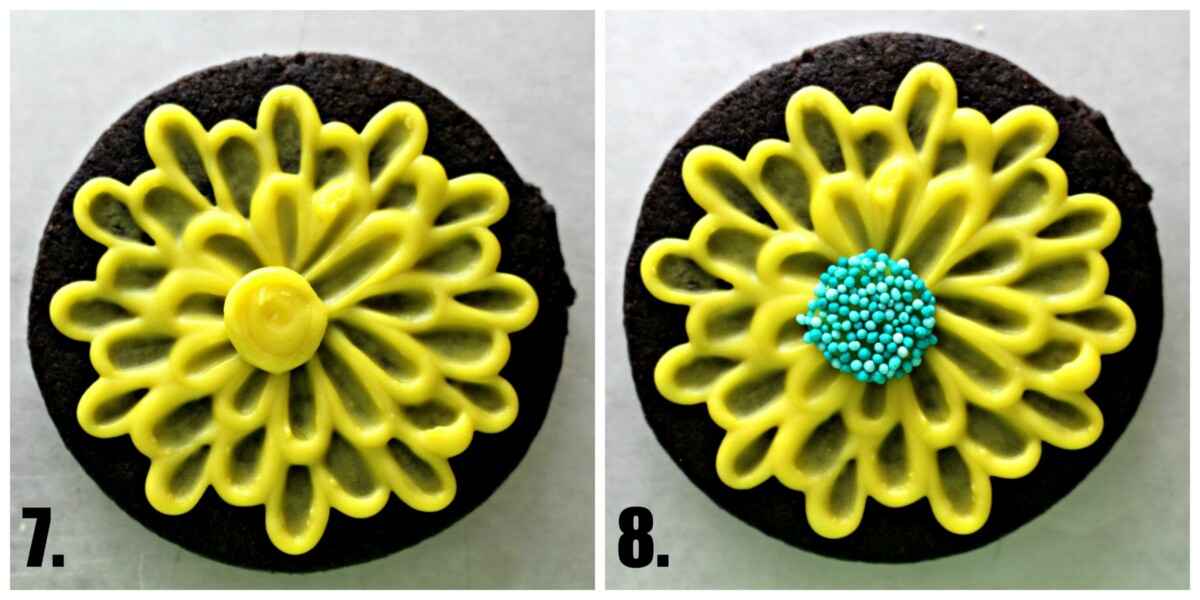 (5 and 6) A third row of brushed dots complete the flower petals. Allow the icing to dry for at least an hour or until the surface is no longer sticky.
(7 and 8) Place a nickel sized circle of icing at the center of the flower. Sprinkle with nonpareils to coat. Turn over the cookie to get rid of any excess nonpareils.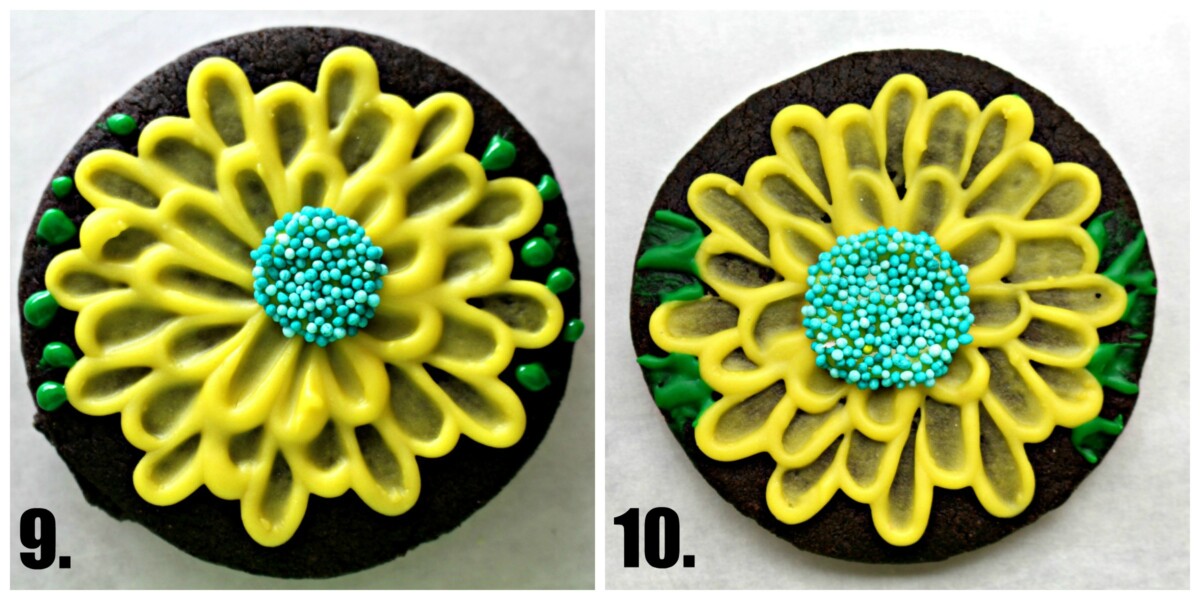 (9 and 10) To make the leaves, place dots of green icing along the edge of the cookie. Use the brush to spread the icing outward. Make sure the icing has dried completely (at least 8 hours) before packaging or storing.
Storage
Place each cookie in a self sealing plastic bag (plastic wrap works as well) then place the wrapped cookies snuggly in a column in a freezer weight ziplock bag.
New themed recipe
Cookie Press Butter Cookies are the new recipe included in this care package. Colored in purple, orange and yellow, Cookie Press Butter Cookies are melt-in-your-mouth flower cookies made with a cake mix to speed up the preparation and add fabulous flavor!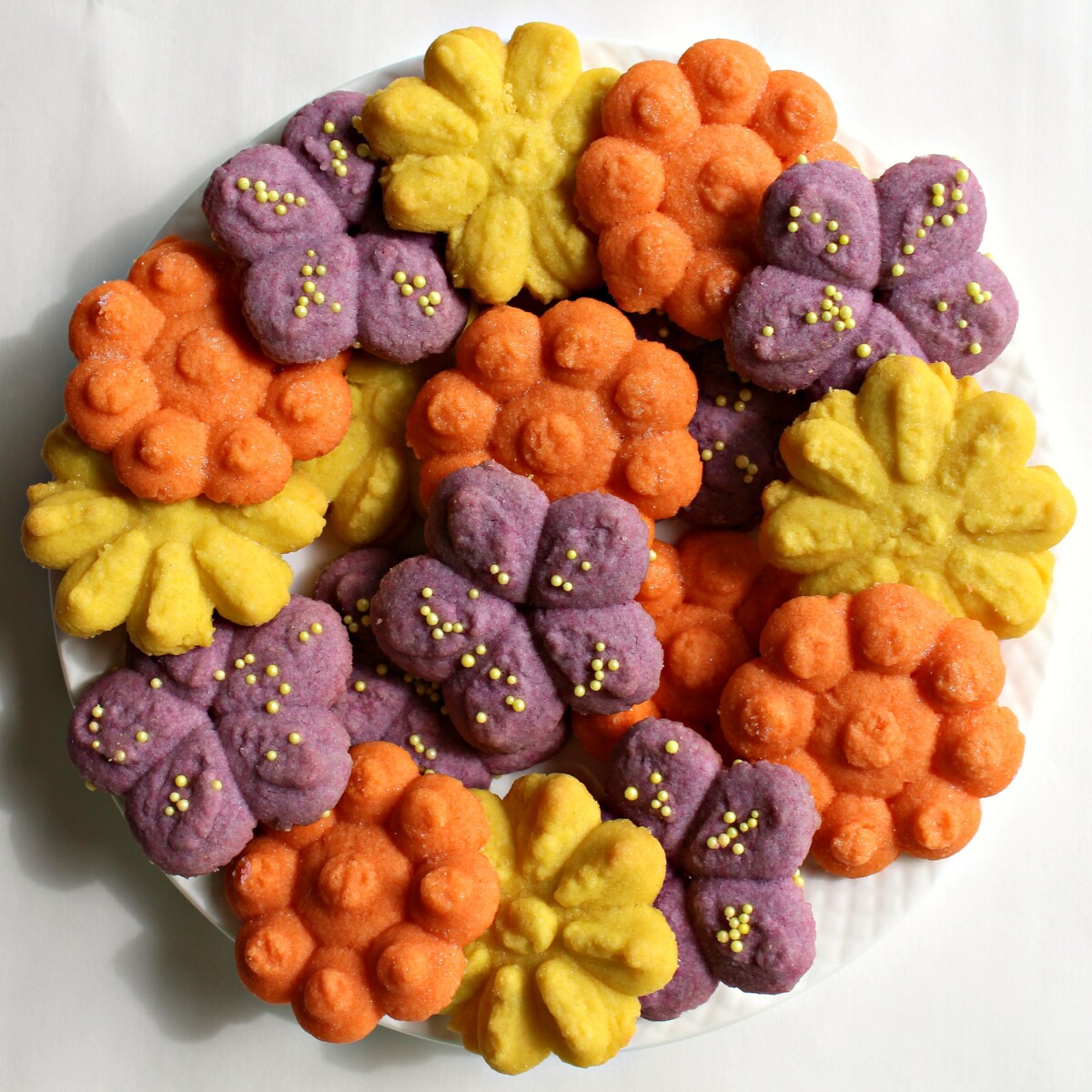 Other spring theme recipes
For additional Springtime care package goodies, take a look at these travel worthy treats.
Spring Flowers and Smiling Suns Sugar Cookies are delicious chocolate cookies with cheerful, easy to create icing designs.
Strawberry Lemonade Bars are soft chewy bars ideal for picnics and hot weather care packages.
Chocolate Strawberry Blondie Bites are bite sized treats that taste like a chocolate covered strawberry.
Save