These bite sized, chewy little blondies, speckled with chocolate chips are bursting with strawberry flavor. Like chocolate covered strawberries, but better.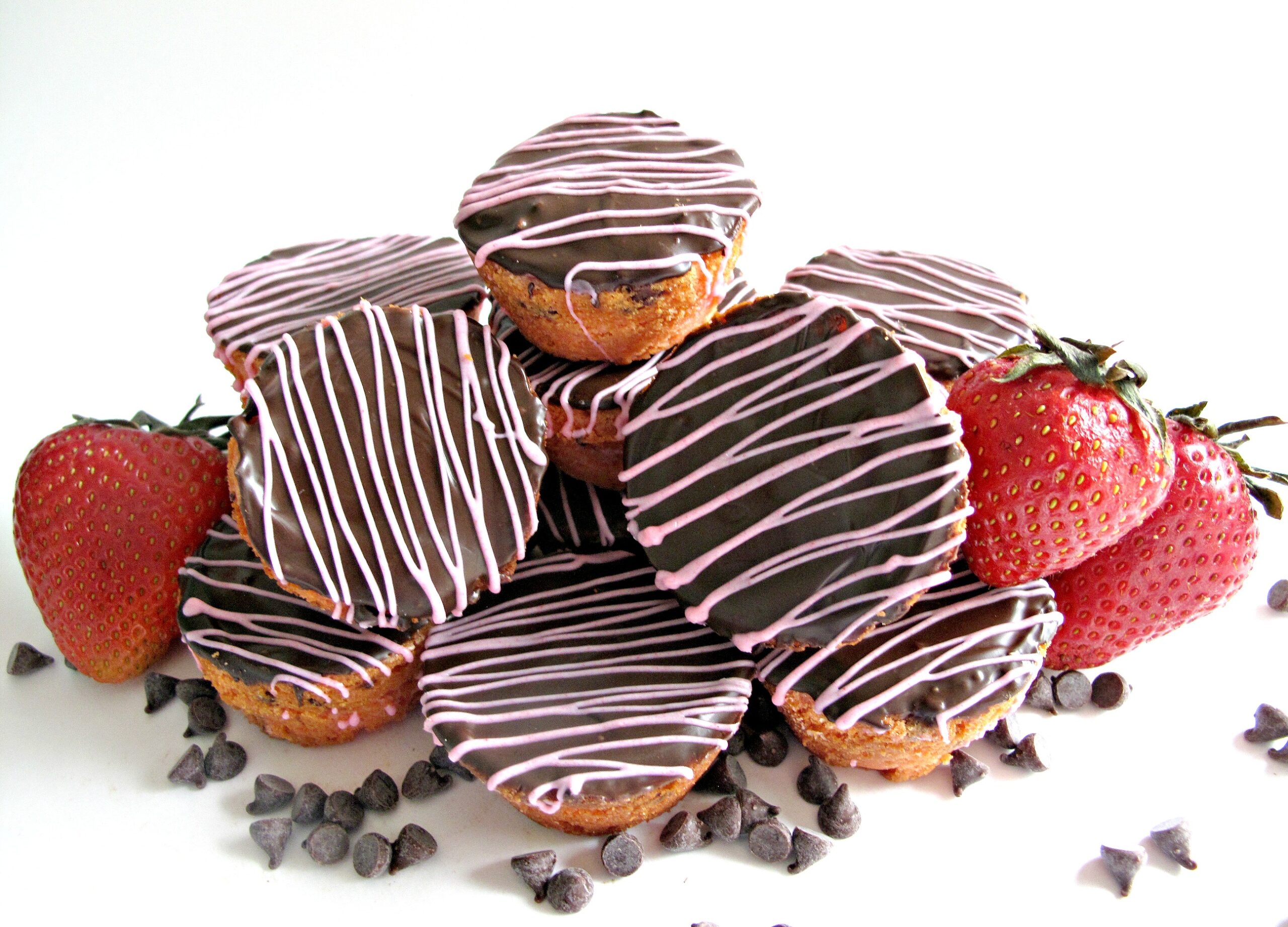 These little treats celebrate my mom. Years ago, during a conversation with my uncle, he gave me a huge compliment. He said I was just like my mother.
Though there are moments when I look in the mirror and observe with dismay that I'm turning into my mother, my mom has been a wonderful role model as I navigate life. She's a nonjudgmental listener and unfailingly supports her children and grandchildren.
No matter what craziness I share, she has my back. I'm very lucky. I hope I provide the same unconditional love and support to my kids.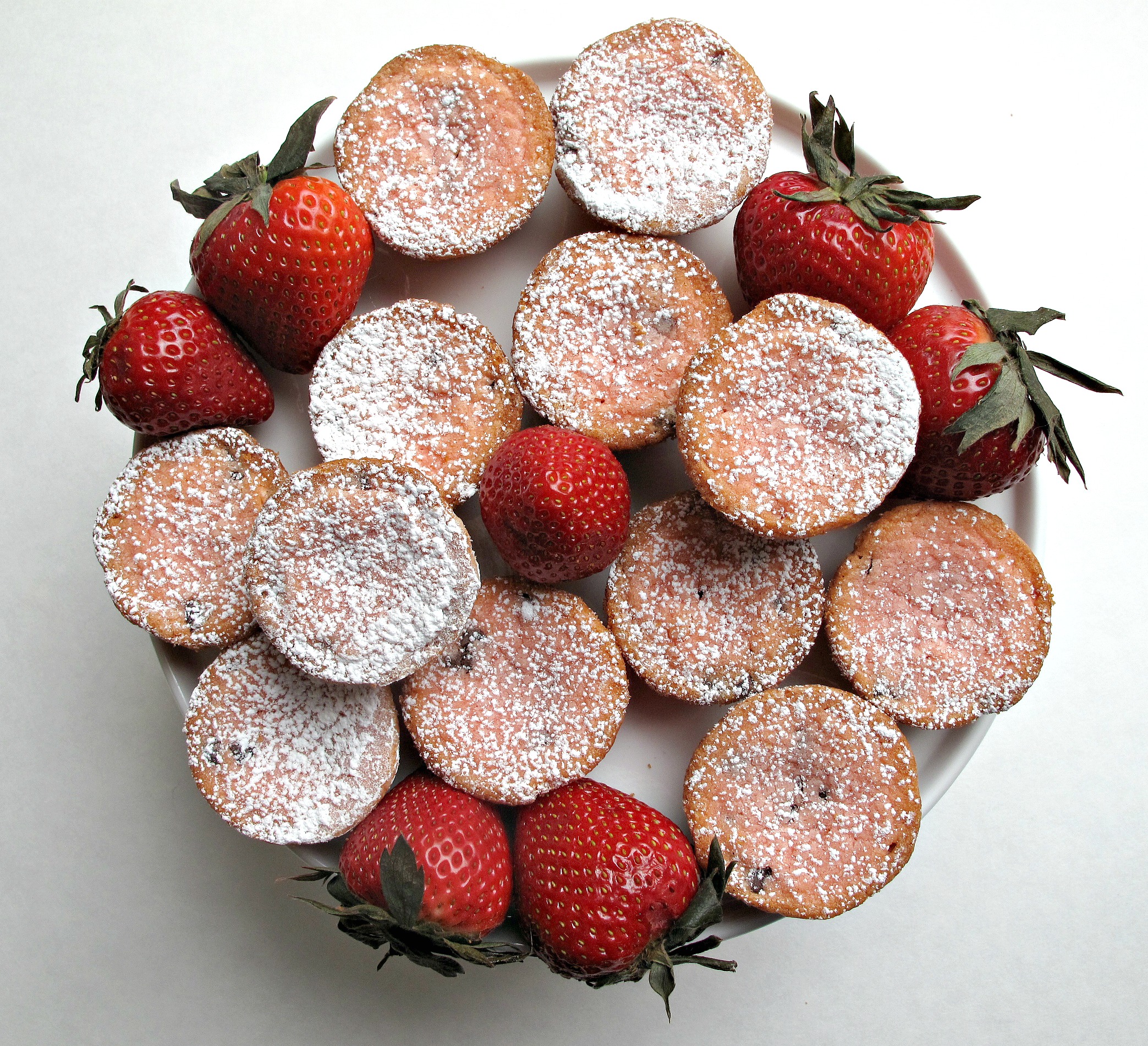 I am very excited that my mom will be in St Louis with us for Mother's Day this year. She is really visiting for my daughter's birthday on May 9th, but I plan to squeeze in as much celebrating as possible while she is here.
Living 800 miles and numerous states apart, we don't get to spend nearly enough time together. Even if we don't do much more than cook a bit and shop a bit, it will be good to do it together.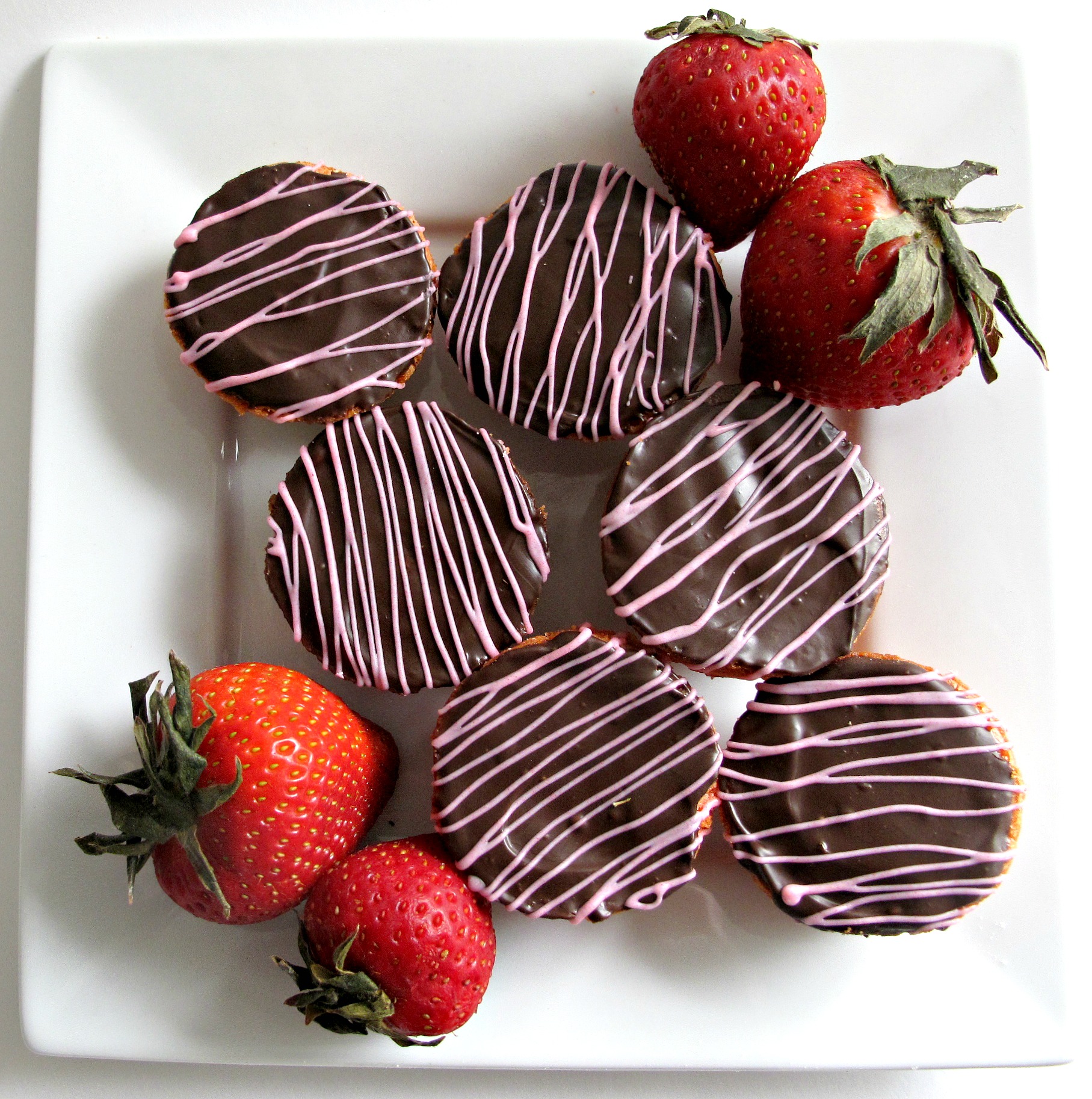 As a mom, time spent with my kids is precious, especially now that they are grown. I can't even imagine how hard it must be for deployed military moms and their children.
Every day thousands of military moms sacrifice time with their families in order to do their jobs and serve their country. Holidays spent apart must be particularly difficult.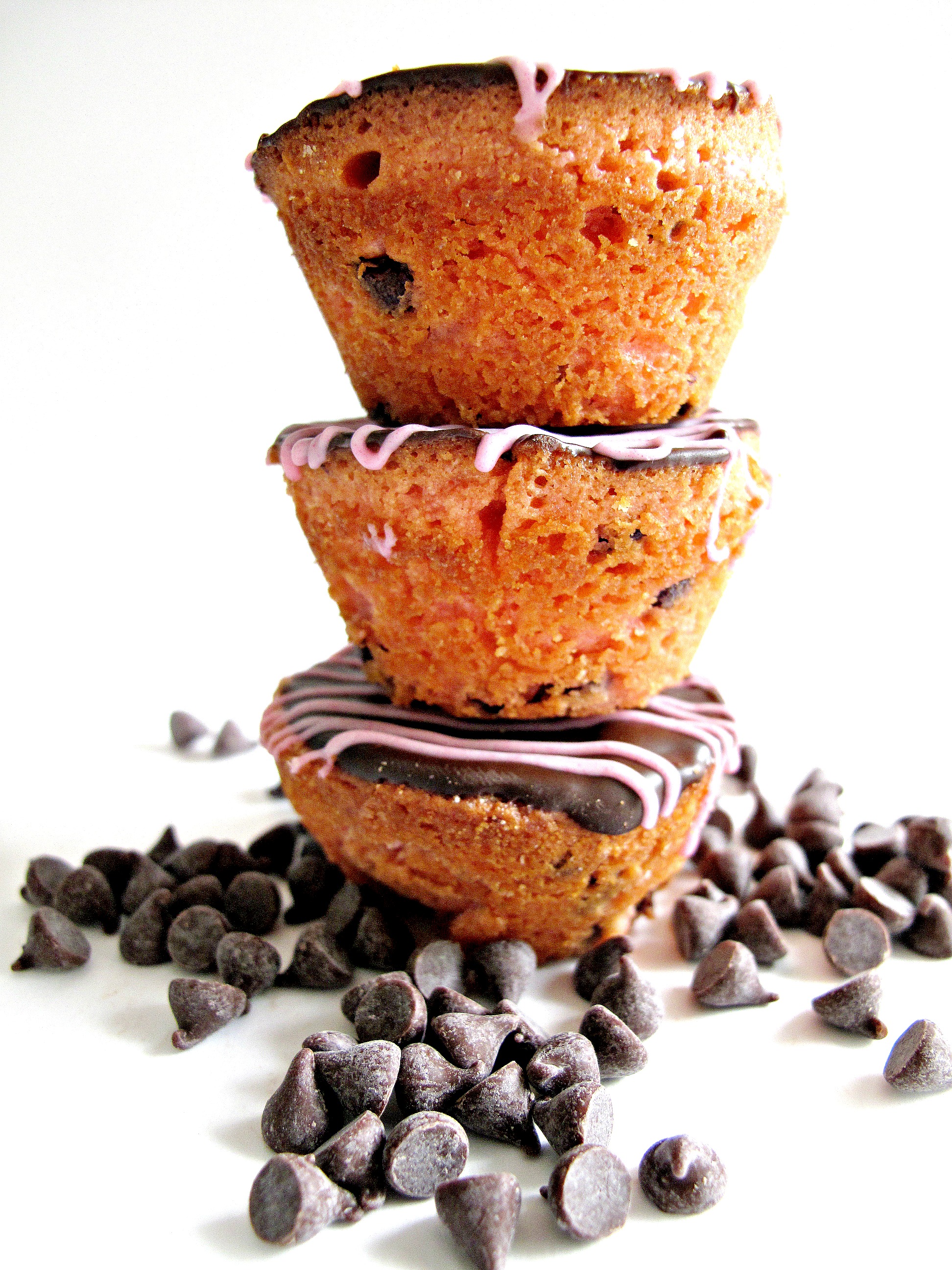 Mother's Day is a day set aside to celebrate and honor the mom(s) in our lives.
It can also be an opportunity to honor and thank military mothers, those who serve in the armed forces and those whose children are service members.
Their strength of spirit deserves acknowledgement.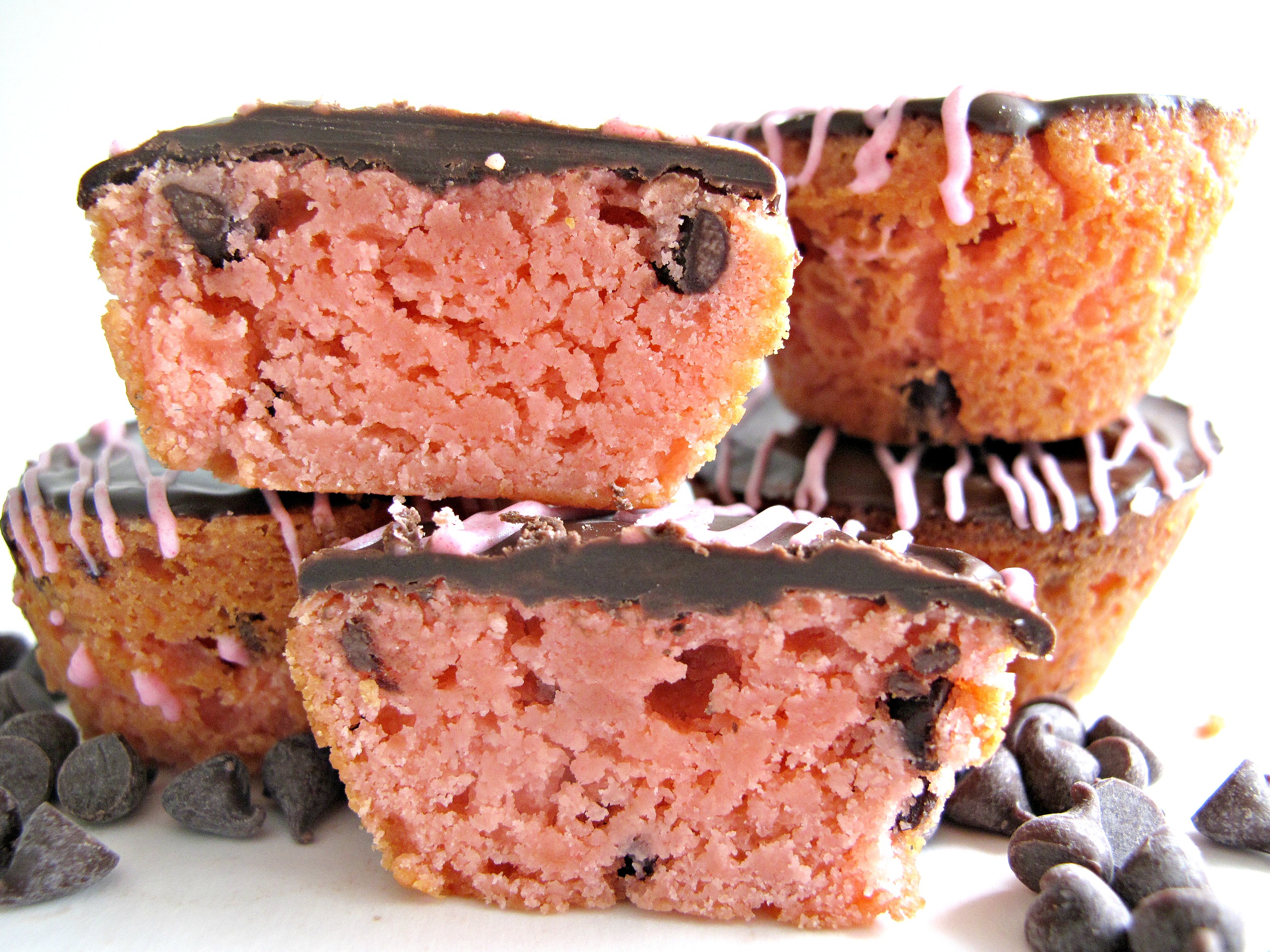 I baked these Chocolate Strawberry Blondie Bites with Mother's Day in mind. Sprinkled with confectioners sugar or topped with chocolate, chewy strawberry blondies studded with chocolate chips are packed with chocolate covered strawberry flavor.
They are like chocolate covered strawberries you can mail. Desert safe recipe adaptations make Chocolate Strawberry Blondie Bites an excellent military care package surprise.
Whether your mom is nearby or far away, these sweet morsels are sure to make her day special!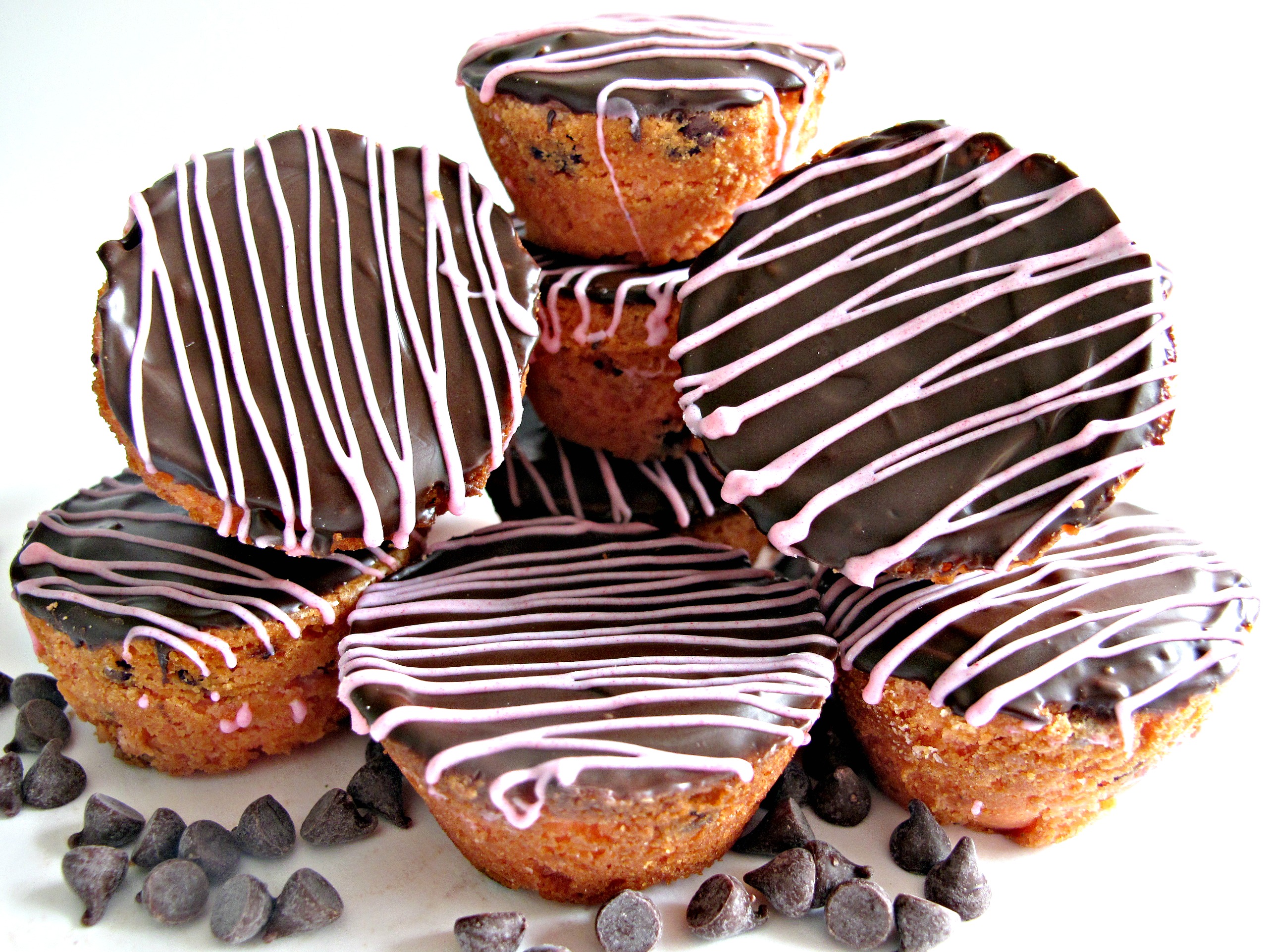 Read more about heat resistant ingredients and access a listing of all of the desert safe recipes on The Monday Box!
More strawberry dessert recipes
Make Strawberry Brownies from scratch with this easy recipe. Moist, fruity bars and no mixer required.
Strawberry Lemonade Bars are beautiful bars striped yellow and pink. Ideal for summer picnics or hot weather care packages.
Strawberry Lemonade Mug Cake packs lots of fruity flavor into an individual sized snack that cooks in the microwave in just one minute.
Ready to bake? Join the free membership group to get new recipes and a newsletter delivered to your inbox! You can also stay in touch on Facebook, Pinterest, and Instagram. I'd love to stay in touch!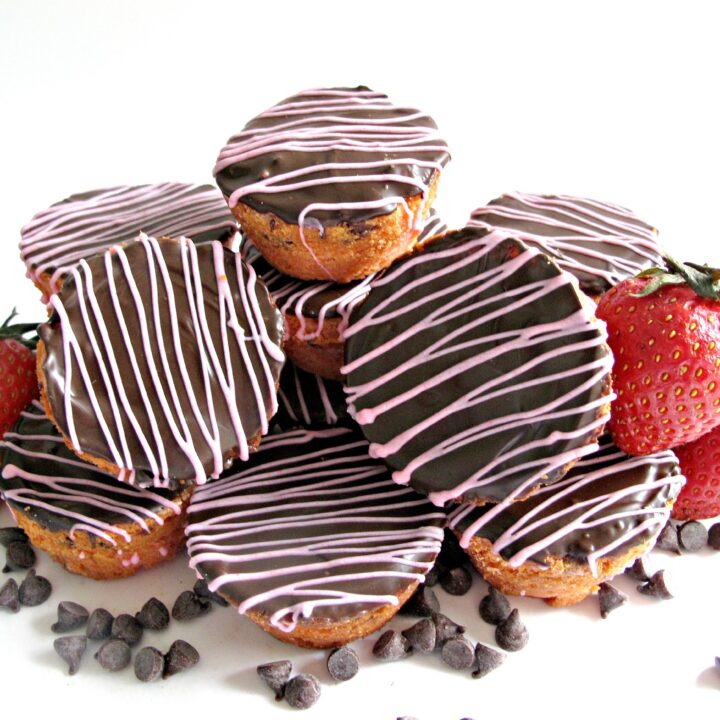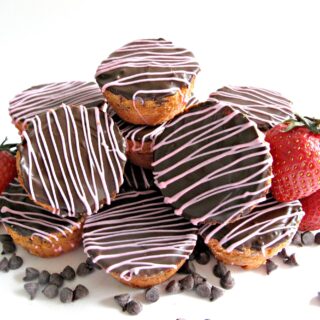 Chocolate Strawberry Blondie Bites
These chewy, strawberry blondies with chocolate chips and chocolate coating taste like a chocolate covered strawberry/
Print
Rate
Adapted From:
Ghirardelli.com
Ingredients
Blondies
8

ounces

white chocolate

broken into chunks

½

cup

unsalted butter

use vegetable shortening for hot weather care packages

2

large eggs

room temperature

⅓

cup

granulated sugar

3

tablespoons

strawberry jello powder

1

tablespoon

vanilla extract

1 ¼

cup

all-purpose flour

½

teaspoon

salt

½

cup

mini chocolate chips
Decorating
1

cup

melting chocolate

½

cup

white melting chocolate

1

drop

pink or red food coloring gel
Instructions
Blondies
Preheat oven to 350° F. Coat 3 mini muffin pans with nonstick spray.

Place white chocolate and butter/shortening in medium sized microwave safe bowl. Heat in microwave 1 minute at medium power. Stir. If not completely melted, return to microwave for 10 second intervals, stirring between heating, until completely melted and combined.

In bowl of electric mixer, beat eggs until foamy (about 3 minutes).

Mix in sugar, jello powder, vanilla, and melted white chocolate.

Add flour and salt and stir until incorporated.

Stir in mini chocolate chips.

Scoop 2 tablespoons of batter for each mini muffin into prepared pans.

Bake for 10 minutes, or until a toothpick inserted in center comes out clean. If mailing internationally, undercook by about 1 minute. (The extra moisture from undercooking will help keep the blondies soft while shipping.)

Cool for 5 minutes in pan. Loosen the edges of the blondie bites with the tip of a knife if necessary, then remove from pan to complete cooling on a wire rack. If the blondies don't hold together allow another few minutes of cooling. Do not let the blondies cool completely in the pan or they will stick.
Decorating
Once the blondie bites have cooled completely they can be sprinkled with powdered sugar or decorated with melted chocolate. To decorate with chocolate, melt the dark chocolate and, using a knife or spoon, spread onto each blondie bite. Refrigerate for 5-10 minutes until set and firm.

Melt the white melting chocolate in the microwave at medium power for 30 seconds. Stir until completely melted and smooth. Add one drop of food coloring gel and mix until the chocolate is uniformly pink.

Drizzle the pink chocolate onto the brownie bites with a spoon or from a plastic bag with a tiny bit of a bottom corner cut off. Refrigerate 5-10 minutes again to set the chocolate drizzle.

Blondies bites can be stored at room temperature in an airtight container between layers of wax paper for 2 weeks.
Notes
For desert safe, hot weather baking, use vegetable shortening instead of butter and dust with powdered sugar instead of using chocolate decorative topping.
Packing tips:
Wrap pairs of blondie bites in a stack, in foil, then double wrap in plastic wrap before storing in an airtight container or zip lock bag.
If mailing chocolate coated blondie bites in cool temperatures, wrap pairs of blondie bites in waxed paper before following the above packing directions.
Nutrition
Calories:
112
kcal
|
Carbohydrates:
13
g
|
Protein:
1
g
|
Fat:
6
g
|
Saturated Fat:
4
g
|
Trans Fat:
1
g
|
Cholesterol:
18
mg
|
Sodium:
49
mg
|
Potassium:
35
mg
|
Fiber:
1
g
|
Sugar:
9
g
|
Vitamin A:
100
IU
|
Vitamin C:
1
mg
|
Calcium:
23
mg
|
Iron:
1
mg
Save