Every deployed military "adoption" through Soldiers Angels comes with a "stop mail date". This is the last date to mail out a care package before the service member happily returns home from deployment. When I returned from my trip to Bosnia, Soldier P.'s stop mail date was only a week away. I didn't have as much time as usual for baking and decorating. I skipped my traditional, time-intensive, decorated sugar cookies and baked sparkling Orange Gem Cookies instead.  Bursting with citrus flavor, the Orange Gem Cookies and a pan of Creamsicle Bars were ideal for the "Orange You Glad You're Going Home!" theme.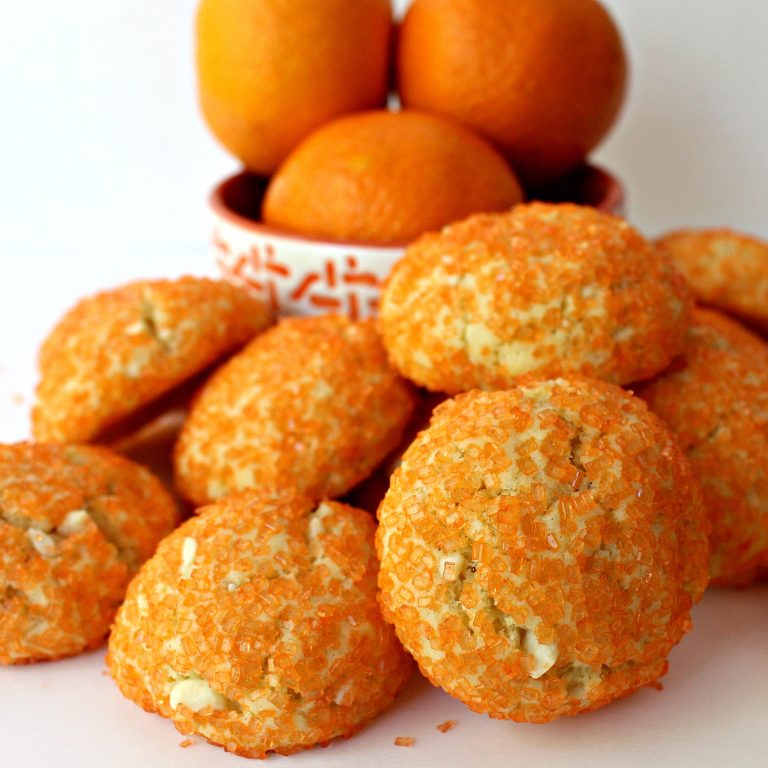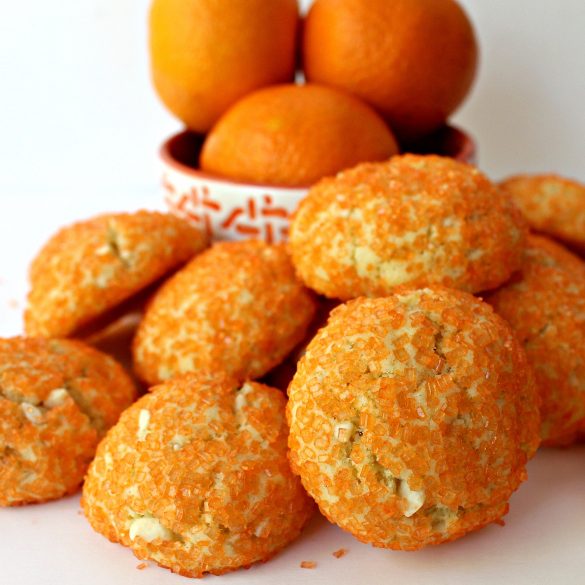 Do you know what the hardest part for me is about being a Soldiers Angel (aside from worries for the safety of our soldiers)? You might think that all the time and money spent creating and mailing the packages could be hard, but putting the package together is fun. You might think that sending out letters and boxes and frequently never hearing from your adopted troop is hard, but that's just because the troops are busy doing their jobs. The hardest part for me is selecting a new troop to adopt when my current adoptee's deployment ends.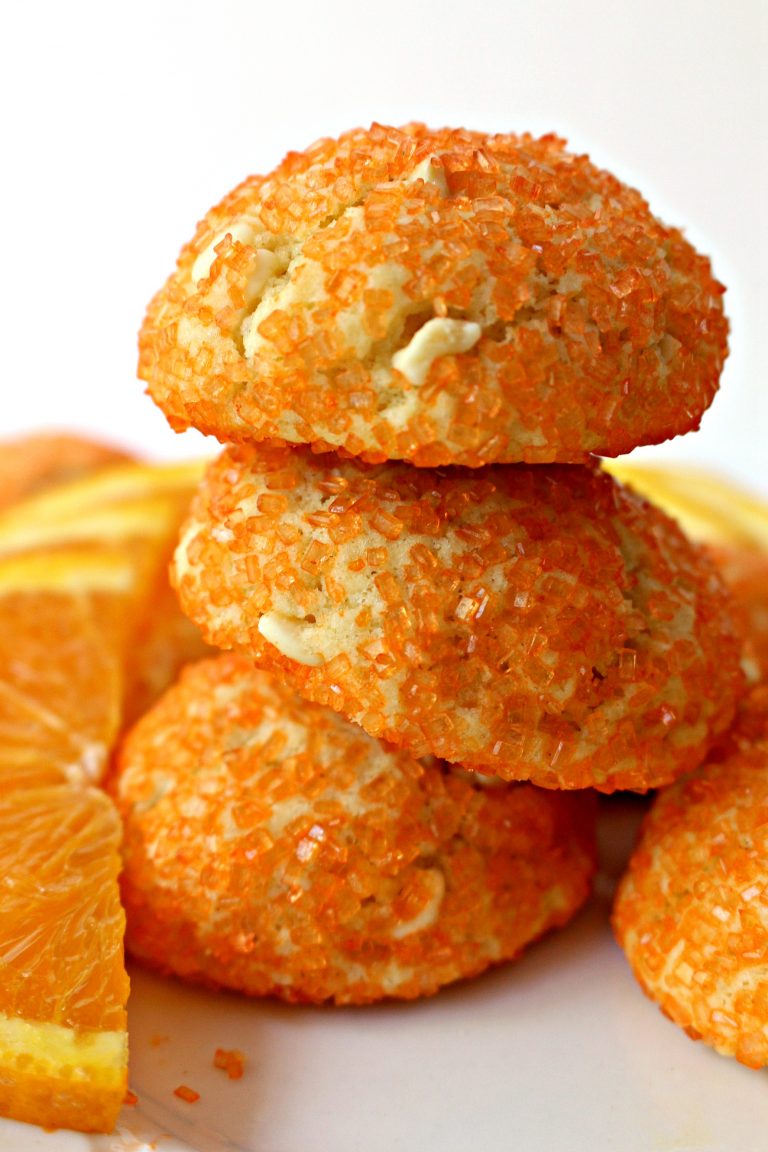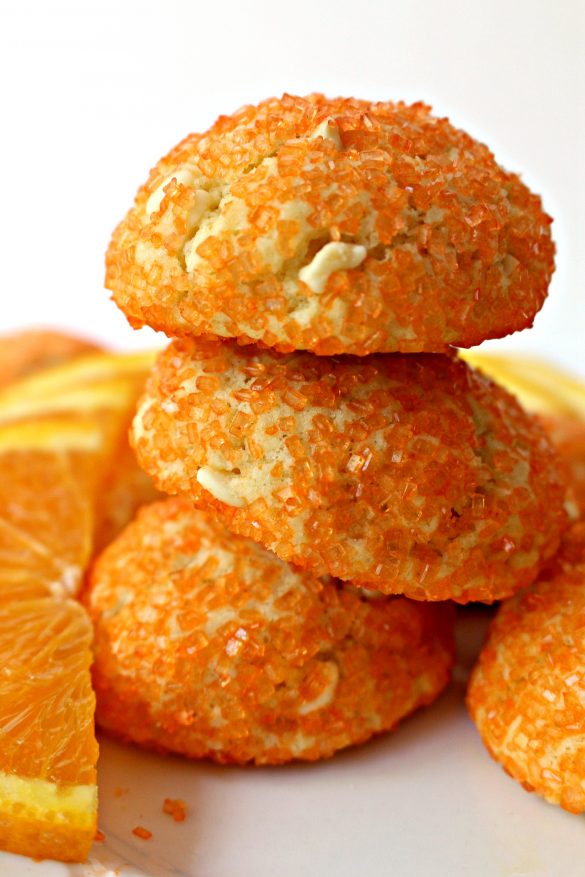 Now that Soldier P. is headed home, I will log onto the Soldiers Angels list, and there are usually 200-300 individuals from the 6 branches of the military, waiting for an Angel. I have to choose just one. Usually, I look for those who have been waiting the longest. Sometimes, I get drawn in by something a troop has written in their message. Always, I come away wishing there were more Angel volunteers, so that all of the military could have the encouragement and support they need. If you have ever wondered how you, or a group you are part of (Girl Scouts, Boy Scouts, place of worship, school, etc.) could get involved, I encourage you to take a look at SoldiersAngels.org to learn about the possibilities. Together we could make the Soldiers Angels moto come true. "May no soldier go unloved. May no soldier walk alone. May no soldier be forgotten. Until they all come home™."
Part 1 Care Package Contents:
The theme for this care package is "Orange You Glad You Are Coming Home!" I filled the box with orange colored and/or flavored goodies. Keeping in mind that Soldier P. has a long trip ahead, some small snacks and games might be helpful. The box is lined with wrapping paper. I printed, then cut-out, the orange letters and smiley faces. The orange contents filled my Dollar Store basket easily. Actually, too easily. I have a bunch of things left over that wouldn't fit in the box! I included crackers, Pringles, pretzels, boxes of hard candies, a stuffed goldfish, game books, drink mix, and a toothbrush.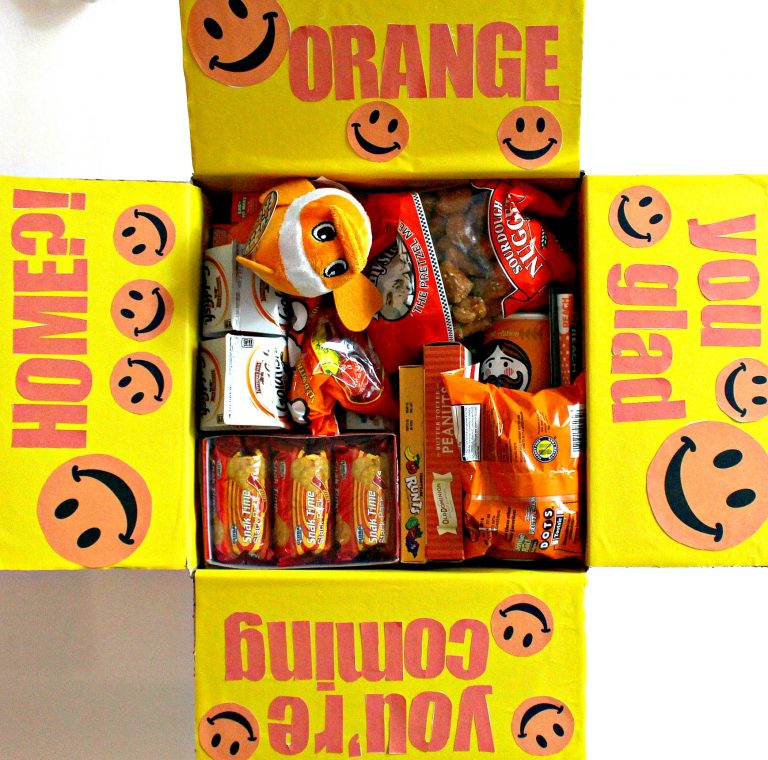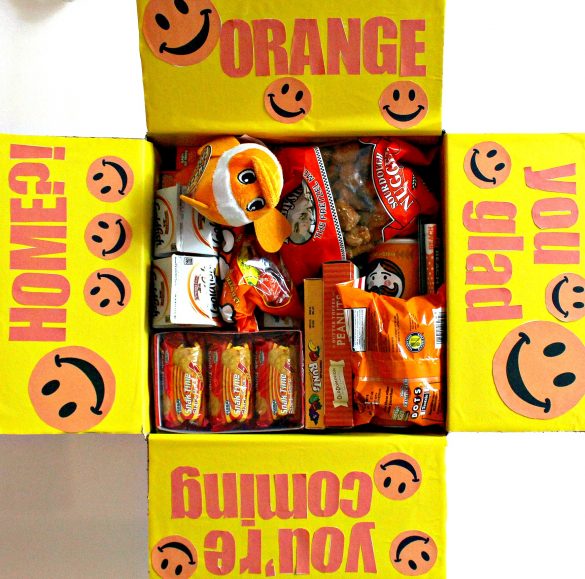 Part 2 Circle Sugar Cookies:
Due to time constraints, I didn't include decorated sugar cookies in this care package. Instead, I sent several dozen sparkling Orange Gem Cookies. These cookies have a soft interior and a crunchy sugar coating. Inside and out, Orange Gem Cookies are full of bright orange color and flavor. Desert safe ingredients and a long shelf life are bonuses. Highly munchable, Orange Gem Cookies are quick and easy to bake for any occasion. I think these cookies add some celebration sparkle to this "coming home from deployment" care package!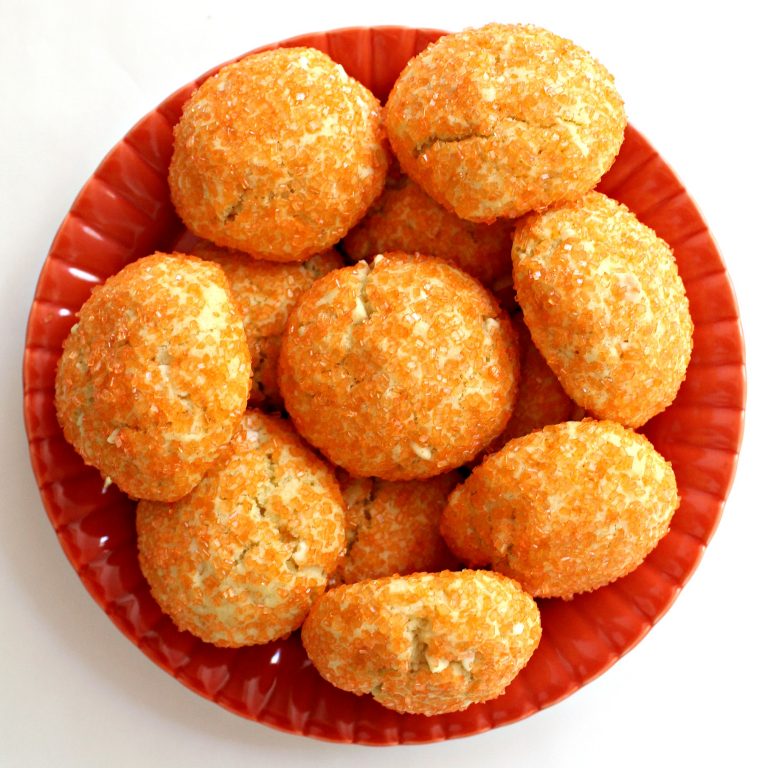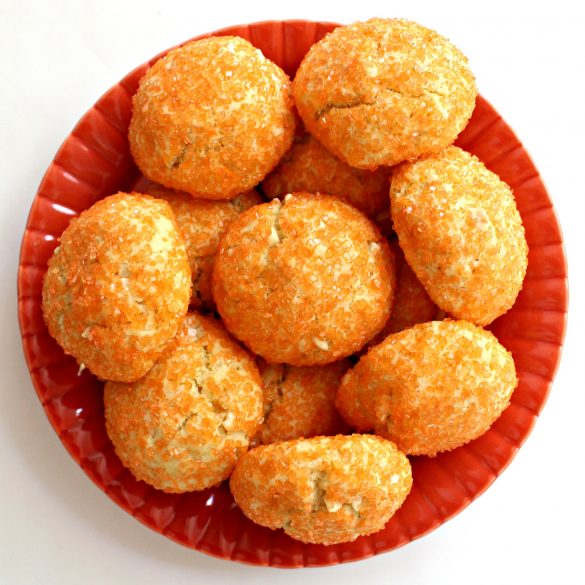 Part 3 Old Recipe:
I also included an uncut pan of Orange Creamsicle Bars with a few plastic knives. These bars combine creamy white chocolate with a citrusy orange pop. Orange Creamsicle Bars have the flavor of creamsicle popsicles in bar cookie form. This chewy bar cookie recipe is also desert safe.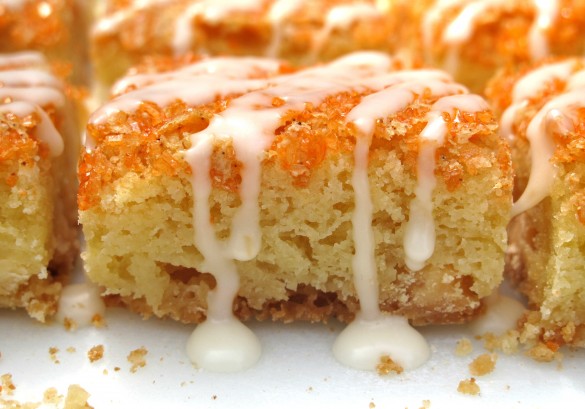 Part 4 Other Recipe Ideas:
3-2-1 Mandarin Orange Cake (send the ingredients for orange microwave mug cakes)
I wish Soldier P. a safe journey home and thank him for so bravely serving our country.
You can read more about desert safe ingredients and find an index of all of the desert safe recipes on The Monday Box by clicking here.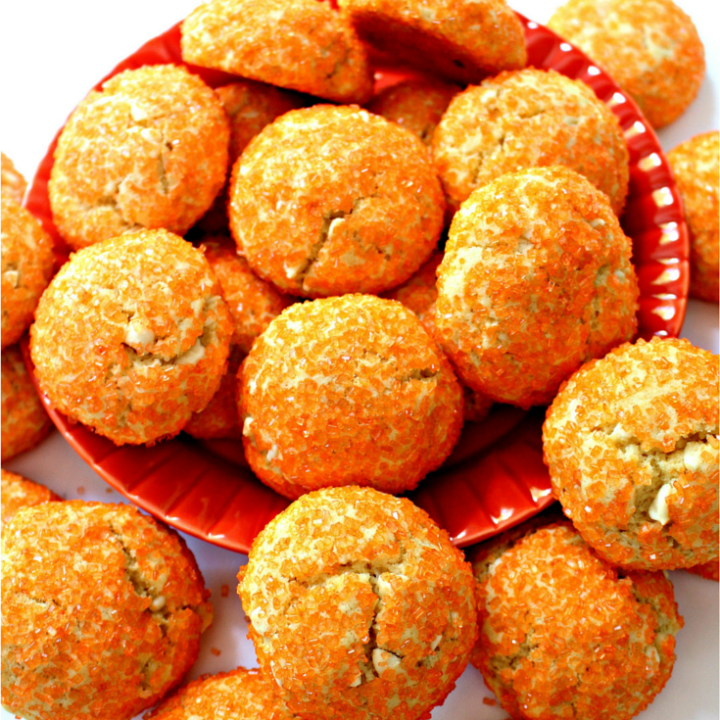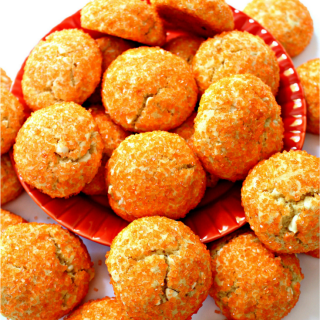 Ingredients
2

cups

all-purpose flour

2 ¼

teaspoons

baking powder

½

teaspoon

baking soda

½

cup

butter-flavored vegetable shortening

Crisco

½

cup

granulated sugar

1

large egg + 1 yolk

3

tablespoons

water

2

teaspoons

orange extract

½

cup

chopped white chocolate or chopped white chocolate chips

Orange large crystal decorating sugar

about ½ -¾ cups
Instructions
Preheat oven to 350° F. Line a baking sheet with parchment paper.

In a small bowl, microwave vegetable shortening until melted. Set aside to cool slightly.

In a medium bowl whisk together flour, baking powder, and baking soda.

In the bowl of an electric mixer, beat melted vegetable shortening and sugar until combined, about 2-3 minutes.

Mix in the egg and egg yolk, water, and orange extract.

Reduce speed of mixer and slowly add dry ingredients until just combined. Overmixing will produce a less tender cookie.

Fold in the chopped white chocolate. (The chocolate should be chopped to the size of mini chips or smaller. Smaller chips produce less cracks in the cookies.)

Scoop 1 tablespoon of dough. Roll into a ball. Roll the ball in orange decorating sugar.

Place coated dough balls 1" apart on prepared cookie sheet.

Bake for 10-12 minutes. Tops of cookies will not darken. Bottom edges of cookies will have just begun to turn golden brown.

Cool on baking sheet for a few minutes before transferring to wire racks to cool completely.

These cookies are soft and cake-like. They will remain soft for at least 2 weeks if stored at room temperature in an airtight container.
Notes
Double wrap pairs of cookies, with bottoms together, in plastic wrap. Place in columns in airtight containers or ziplock bags.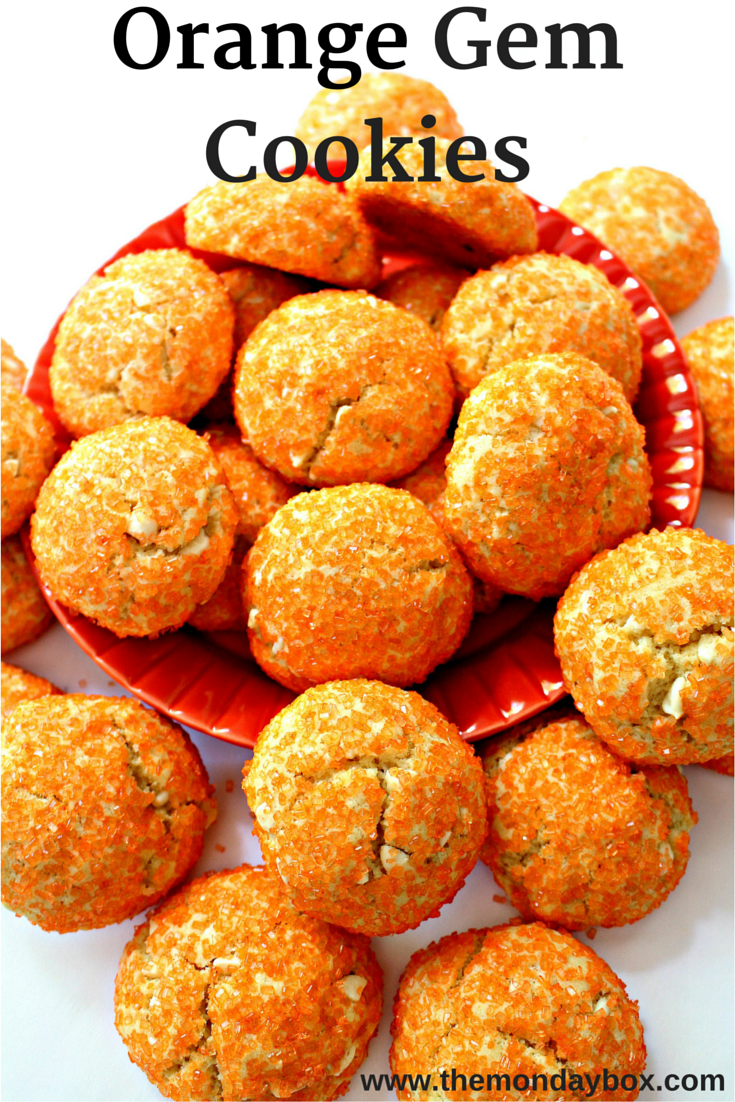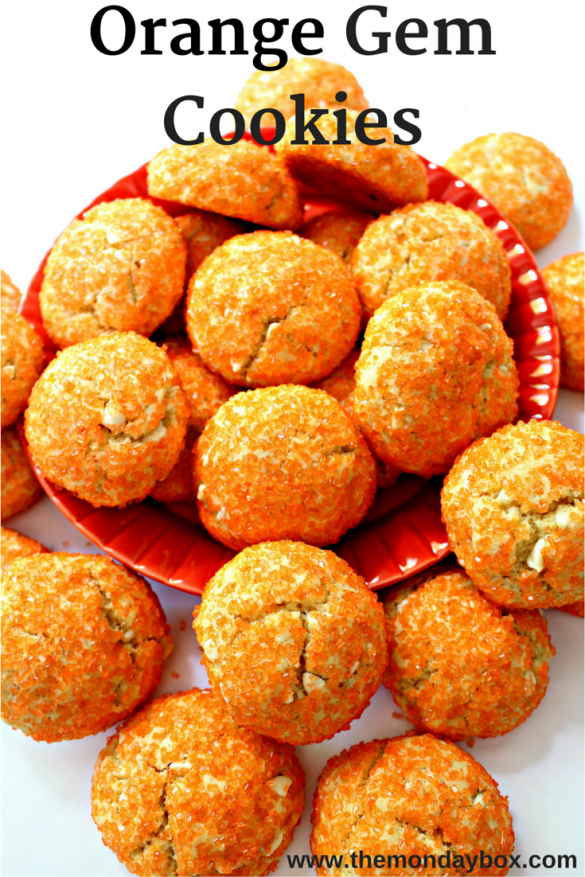 Save
Save