Shipping baked goods in hot weather can be tricky. Heat promotes spoilage. Sending military care packages to deployed service members is even trickier. Extreme heat, combined with shipping times from 10 days to 6 weeks (or longer), makes finding the right recipe essential.
All of the cookies, bars, candy and quick breads on The Monday Box are meant to be shared with loved ones whether they live close by or far away. Monday Box care package recipes create baked goods that stay fresh a long time and are sturdy enough to travel well. There are recipes appropriate for a variety of care package requirements, taking into account the weather and the length of shipping time.
Sending a summer care package? The Monday Box has you covered for all of your hot weather baked goods! There are over 50 recipes for chocolate cookies, sugar cookies, biscotti, bars, brownies, and mug cakes that are all made with ingredients that are "desert safe", making  shipping baked goods in hot weather safe and delicious.
I have received many questions about baking for summer care packages, especially care packages for military personnel. I hope to clear up any confusion by answering the most common questions and by offering recipe suggestions.
For even more information and ideas for deployed military care packages, be sure to read these useful guides:
Companies That Ship Sweets to APO/FPO Addresses
What is a "desert safe" recipe?
A recipe that is "desert safe" contains ingredients that are least likely to mold or go rancid in extreme heat. This is especially important for care packages sent to deployed military in desert regions. Their bases and the military mail vehicles are often not air conditioned, with temperatures consistently well over 115°F for many months of the year.
What ingredients make a recipe "desert safe"?
The two basic ingredients that can cause spoilage of baked goods is the fat going rancid and moist sugar promoting mold. Vegetable shortening is shelf stable and is less likely to go rancid than butter or margarine. White sugar has the lowest moisture content of the sweeteners. Avoiding baking with brown sugar, honey, or syrups helps avoid mold.
Are there other ingredients that should be avoided in hot weather?
Many ingredients will melt in heat (i.e. chocolate chips, icing, chocolate or candy melt coating) or add moisture (i.e. fruits and vegetables) or oil (nuts) and are best used in cool weather baking. If chocolate chips are added to cookies, be sure to wrap them well to contain the melted (though delicious) chocolate.
Is this really necessary? I've never used "desert safe" guidelines for my military baking and never got any complaints.
There are several answers to this question. First, if you choose not to use desert safe ingredients, it is certainly possible that your baked goods will be fine when they arrive. However, is it worth the risk? If one puts time and love into baking for others, the whole idea is to make the recipient smile. How disappointing to possibly receive a box of moldy treats, or worse, a box of rancid treats that could make the recipient sick. There are so many delicious possibilities for baking "desert safe", that I choose to play it safe.
Second, keep in mind that family and friends or the volunteers who bake hundreds of batches of cookies to send off to the desert, often don't hear back from their care package recipients. If the service member is able to communicate their thanks, they are unlikely to comment on the baked goods that arrived moldy. They are just delighted to receive a package! Again, I choose to play it safe and not assume that no complaints means no spoiled treats.
With all of those care package restrictions, what can I bake?!
Lots of things!
Shipping baked goods in hot weather can be a challenge, but with a little knowledge you can bake and send treats that will arrive safe to be enjoyed.
Desert Safe Recipes for Shipping Baked Goods in Hot Weather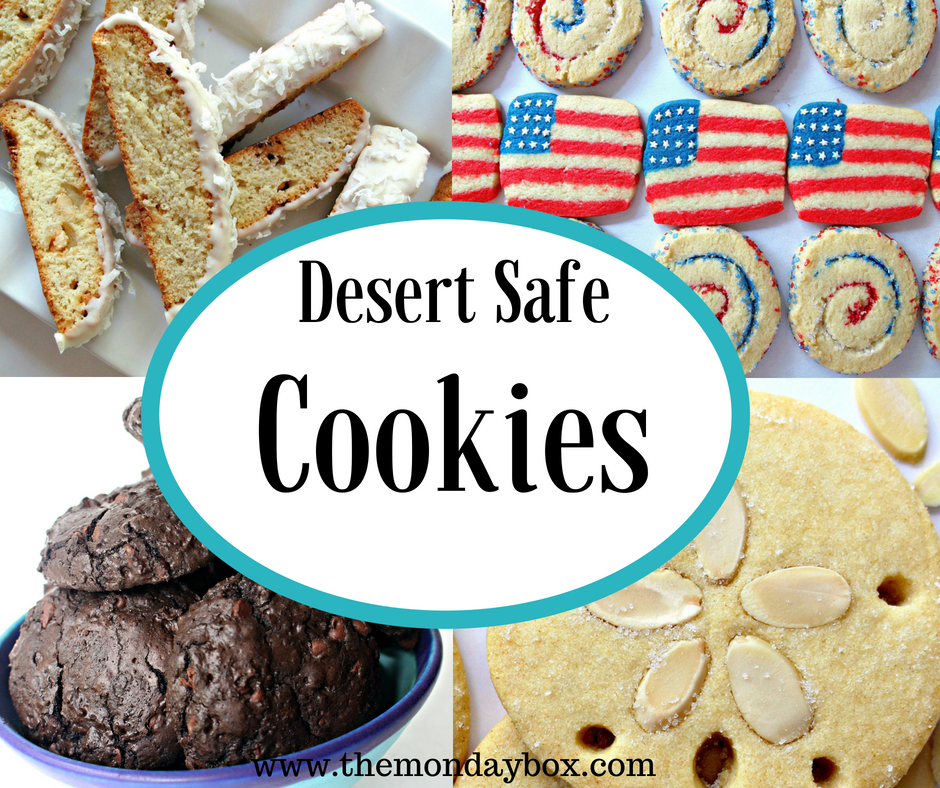 COOKIES
Dryer, crunchy, cookies such as biscotti are sturdy travelers that stay fresh for weeks and can be baked in dozens of irresistible flavors. Biscotti are great for dunking in coffee or tea as well as for munching on their own. 
Cinnamon Red Hot Biscotti Cookies
Chocolate can melt into a puddle in warm weather, but it's still possible to bake rich chocolaty treats that are desert safe. Luscious chocolate cookies are always a hit!
Soft Italian Chocolate Cookies
Ultimate Fudge Brownie Cookies
Made with vegetable shortening, sugar cookies are also a great hot weather baked goods choice. Though frosting and icing will melt in hot weather, you can use sprinkles or colored sugar, dough cut-outs, and colored dough to add plenty of decorating pizzazz.
Lemon Peppermint Cooler Cookies 
Mexican Sugar Cookies: Polvorones
Mexican Pink Cookies (Polvorones Rosas)
Pineapple and Palm Tree Cookies
Slice and Bake Sprinkle Chubbies
Vegetable shortening and granulated sugar combine to create munchable, crunchable cookies in a wide variety of flavors!
Roasted Coconut Crunch Cookies
Butterscotch Chocolate Chip Crunch Cookies 
Chocolate Covered Strawberry Cookies
Crispy Frosted Flakes Sugar Cookies 
Spritz Cookies Recipe with shortening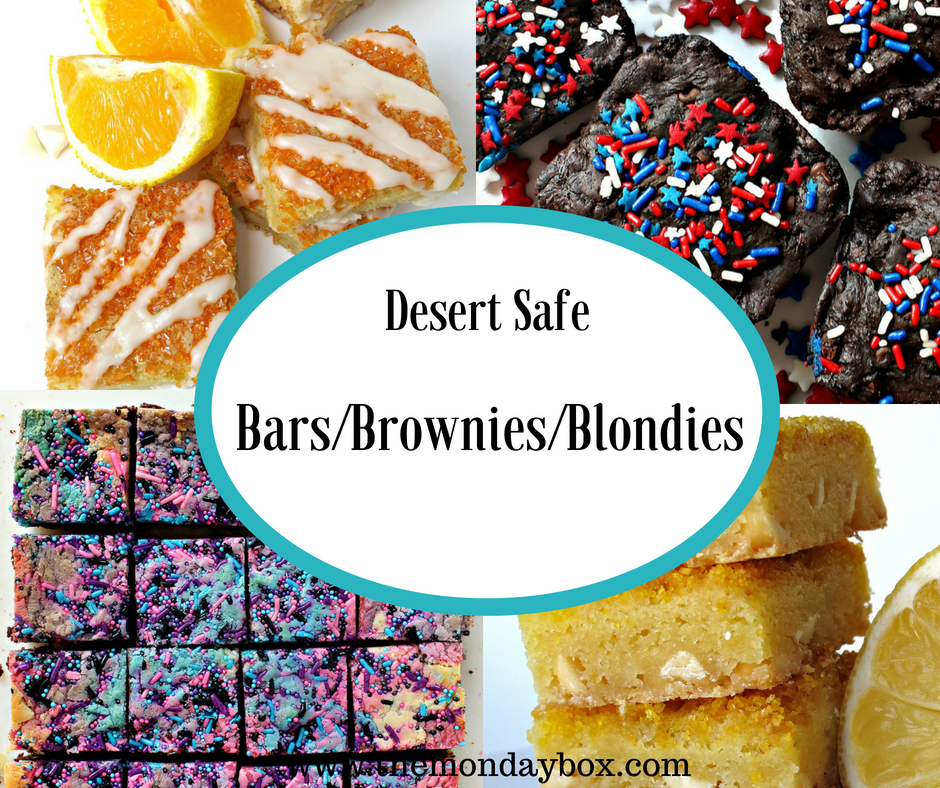 Bars/ Brownies/ Blondies/Loaf Cakes
When time for baking is limited baking a pan of bar cookies, brownies, or blondies is the way to go! For long shipping times, bar cookies stay soft and chewy best when mailed uncut. Wrap up the whole pan and include a plastic knife or two in the care package.
Chocolate Chip Oatmeal Cookie Bars 
Chocolate Strawberry Blondie Bites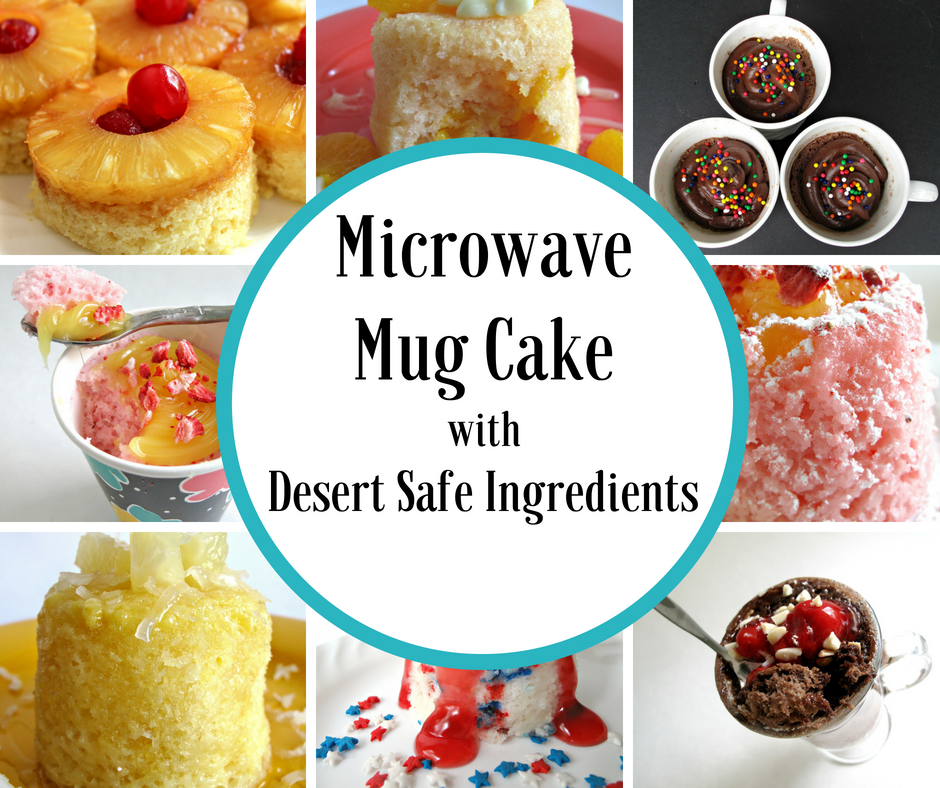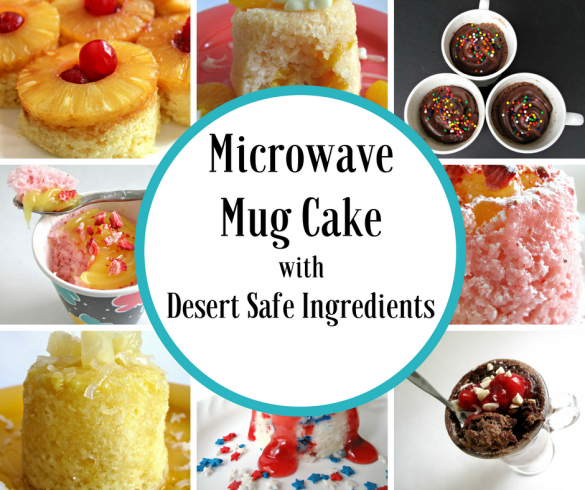 Microwave Mug Cakes
If a care package recipient has access to a microwave, an alternative to baking is to send the ingredients for creative mug cakes made with shelf stable (mail-able) ingredients. Send a care package filled with paper snack cups, plastic spoons, and the ingredients to quickly mix up individual mug cakes.
3-2-1 Pineapple Upside Down Mug Cake
3-2-1 Red, White, and Blueberry Mug Cake
3-2-1 Strawberry Lemonade Mug Cake
3-2-1 Mandarin Orange Mug Cake