If offered a plate full of chewy Rainbow Cake Mix Cookies, which color would you reach for first? Though the cookies all have the same creamy, white chocolate taste, favorite colors guide our choice. As the name suggests, these cookies are a snap to prepare using a cake mix. Adding instant pudding mix keeps Rainbow Cake Mix Cookies soft and chewy for at least 10 days! Bright and colorful, these cookies fit the theme for my next military care package.
Most military care packages are, of course, sent by family and friends of deployed military. An internet search for military care package themes, brings up dozens of creative ideas from artistically talented people. However, many of the ideas assume knowledge of the person receiving the box. Some of the themes are rather personal. As a Soldier's Angel, I send out monthly care packages to men and women I have never met and in most cases know almost nothing about.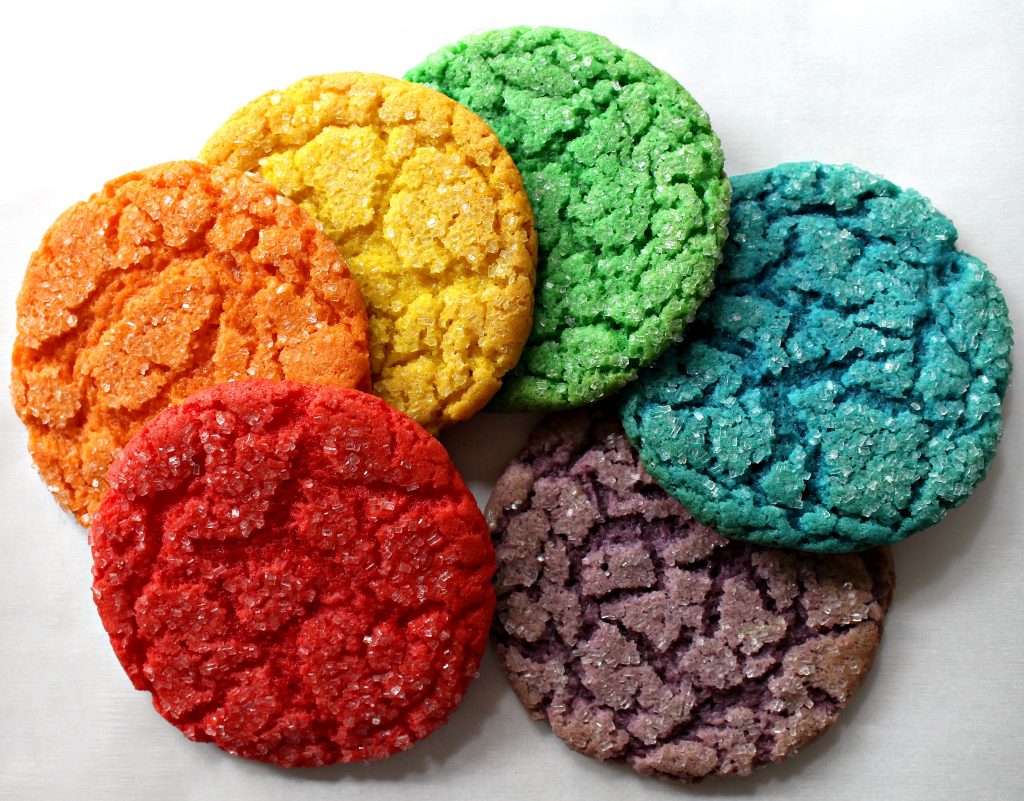 The theme for this care package is Getting to Know You: "Let's Play 20 Questions". Do kids still play "20 Questions"? I played the game as a child and my children played it too, especially on road trips. One player thinks of a person, place, or thing, and the other player gets 20 yes/no questions to figure out the answer. In this care package game, I wrote 20 questions on index cards and attached each card to an item in the box, symbolic of that question. The questions were designed to give me some insight into my new soldier's interests and favorites so that I can "customize" the packages I will be sending to him over the next 7 months of his deployment.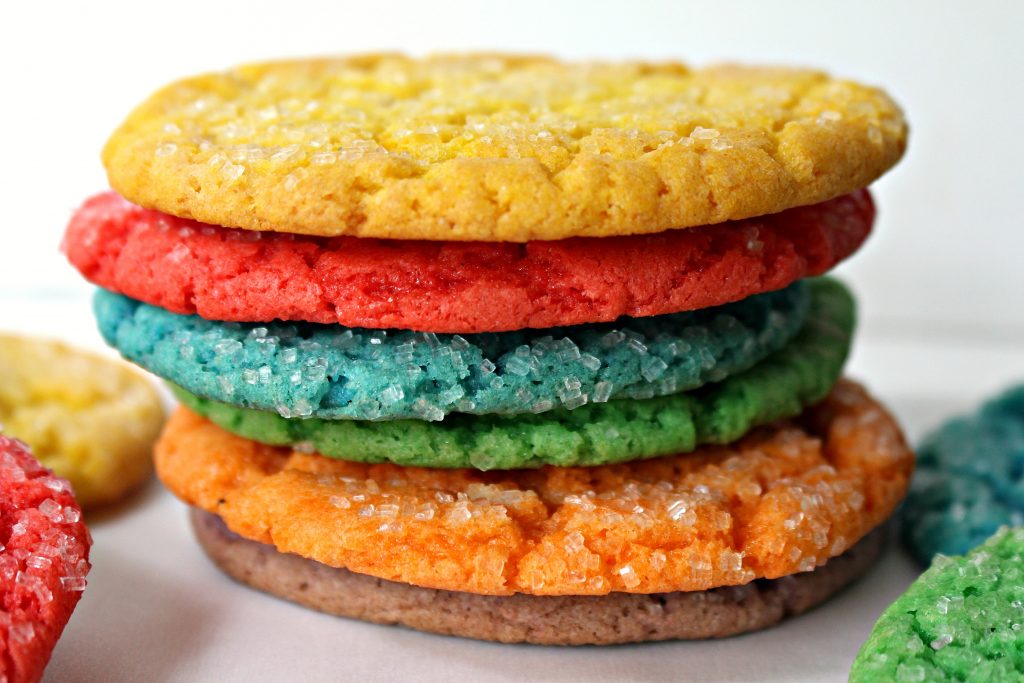 You can see my list of questions here. I tried to include items in the care package that went with each question. For example, the question taped to the bag of Rainbow Cake Mix Cookies read, "What is your favorite color?" The question on the bag of Yin Yang Slice-and-Bake Cookies read, "Do you like chocolate or vanilla?" I included pens and an envelope addressed back to me. My hope is that my new soldier will answer the 20 questions on the note cards and then pop the note cards into the envelope for mailing.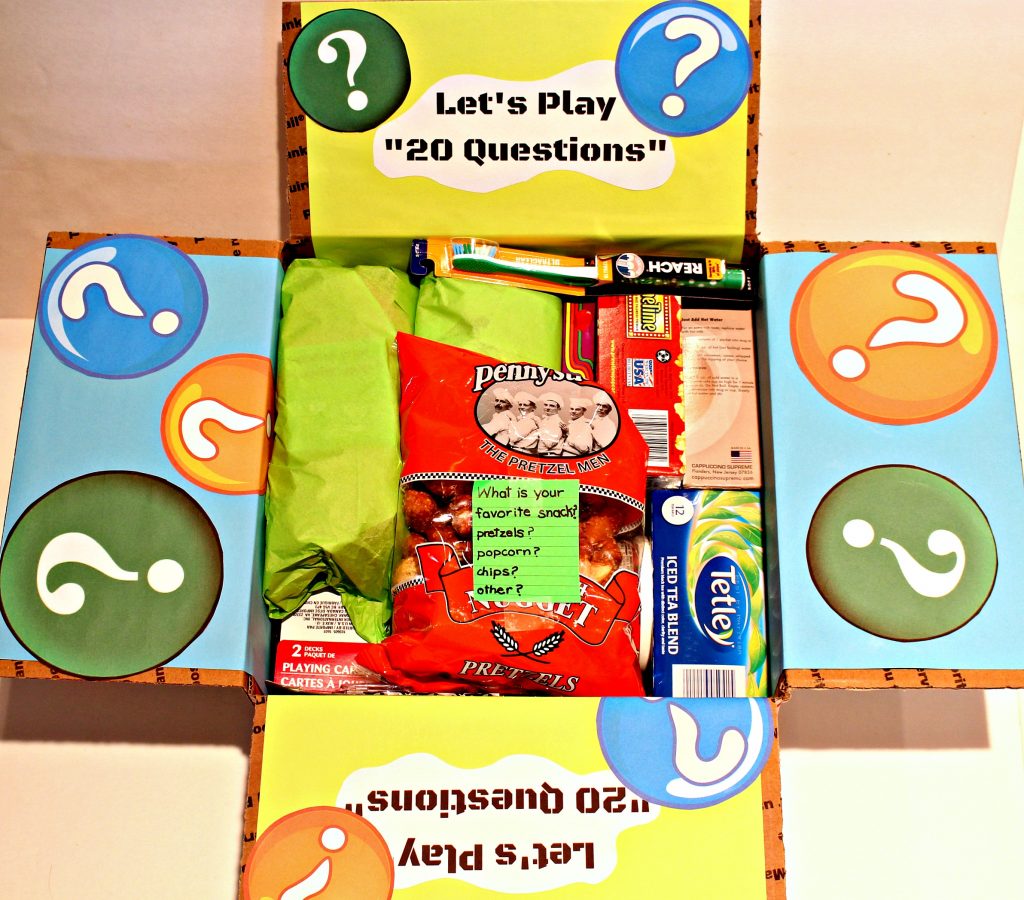 Part 1 Care Package Contents: After gluing colored paper onto the box flaps, I relied on computer clip art for the question marks and printed out "Let's Play 20 questions" labels.
The box is filled with goodies symbolic of the questions: puzzle books, sports magazines, candy, cookies, microwave popcorn, freezer pops, playing cards, stationary notes, tooth paste and tooth brush, coffee, tea, pretzels, and canned hot cheese dip.
Part 2 Circle Sugar Cookies: Rainbow Cake Mix Cookies are by far the easiest circle cookies I have included in a military care package. Using prepared mixes these cookies whip up in minutes and the preservatives in the mixes keeps these cookies fresh upon arrival! For extra bling (I have previously admitted a sprinkle addiction) sparkle sugar makes Rainbow Cake Mix Cookies stand out. Did you know that Bob's Red Mill makes sparkle sugar? I stumbled upon it in the baking aisle of my supermarket and have used those sparkling sugar crystals to turn ordinary cookies into gems ever since. It makes great homemade colored sparkle sugar too!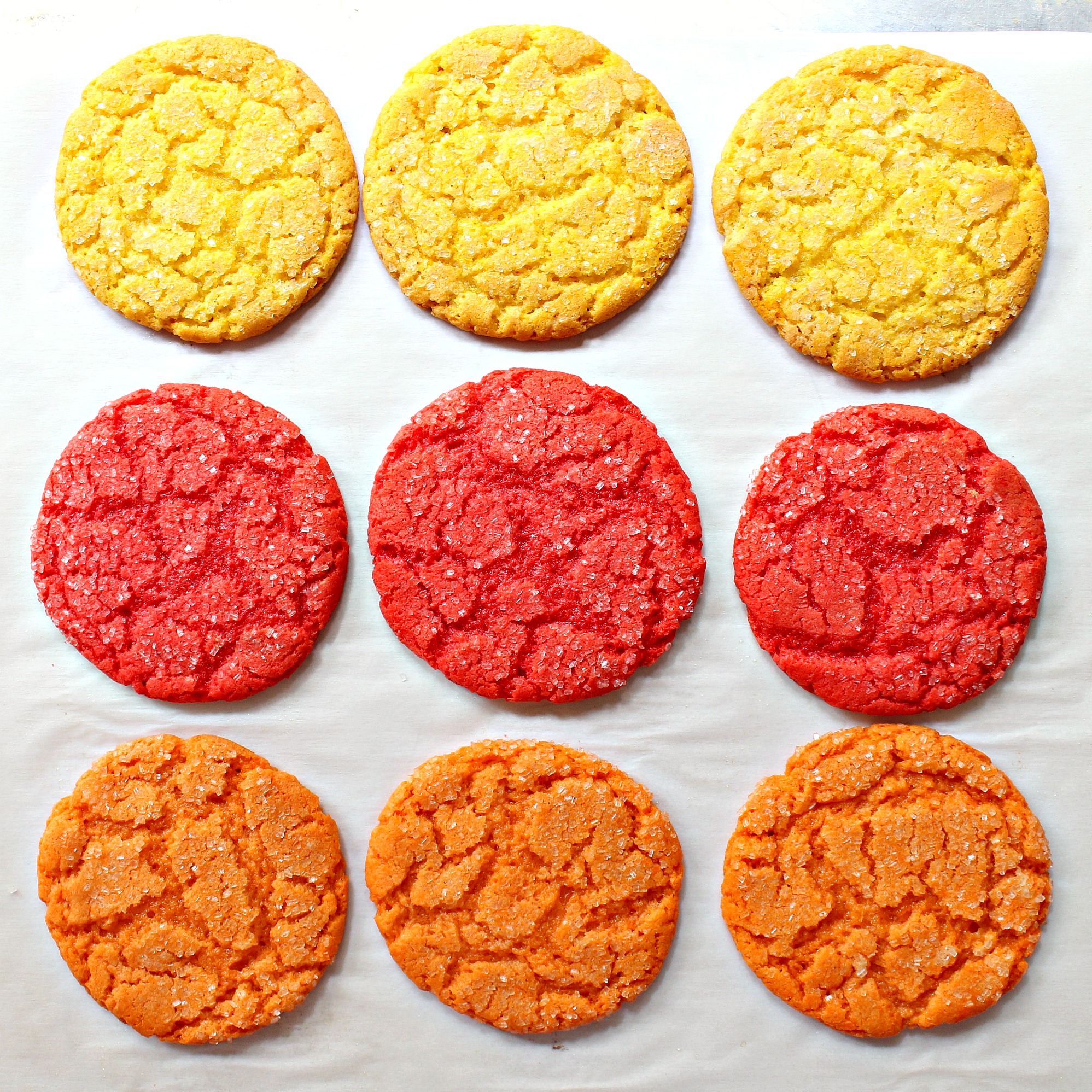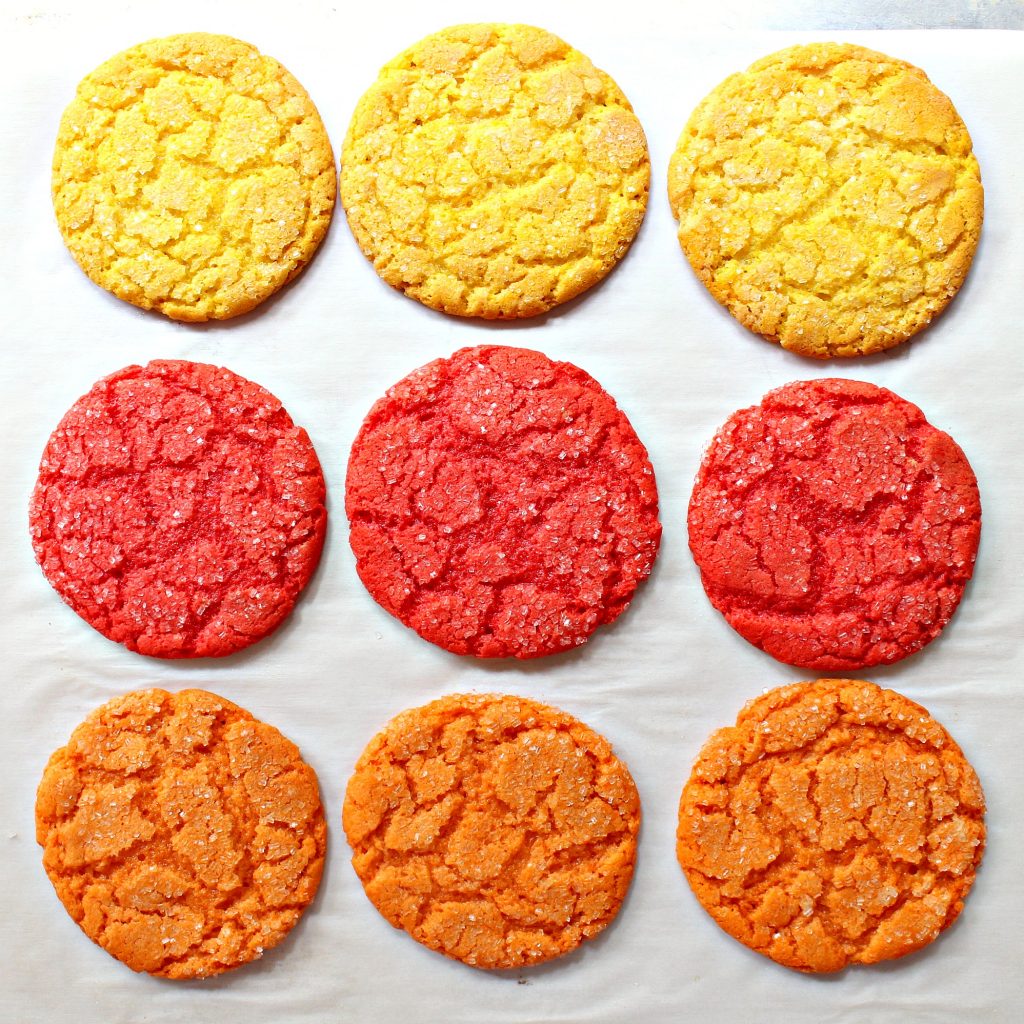 Part 3 New Recipe: Yin Yang Slice-and-Bake Cookies are the new recipe included in this care package. They are my favorite desert safe cookie recipe so far. I was amazed at the richness of both flavors in this cookie. Yin Yang Slice-and-Bake Cookies are crunchy cookies that are simultaneously very vanilla and intensely chocolate.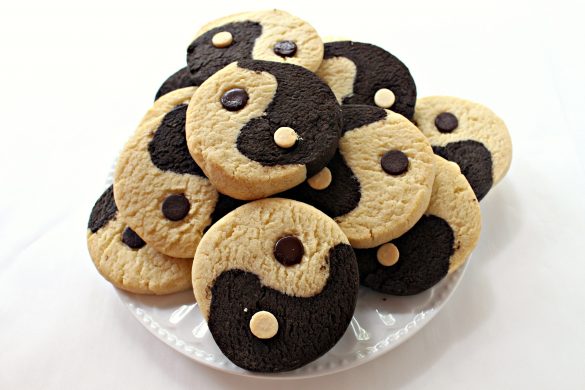 Part 4 Other Recipe Ideas: Other Monday Box recipes that would be great in a "Getting to Know You" care package include these travel worthy treats.
Chewy White Chocolate Lemon Bars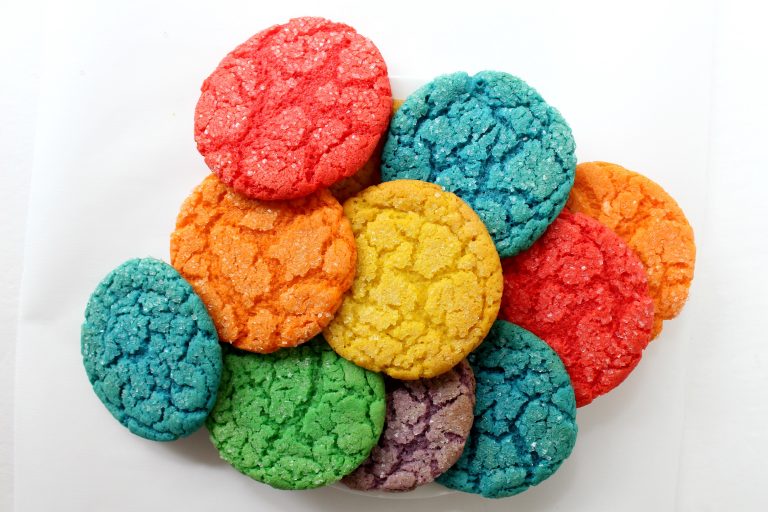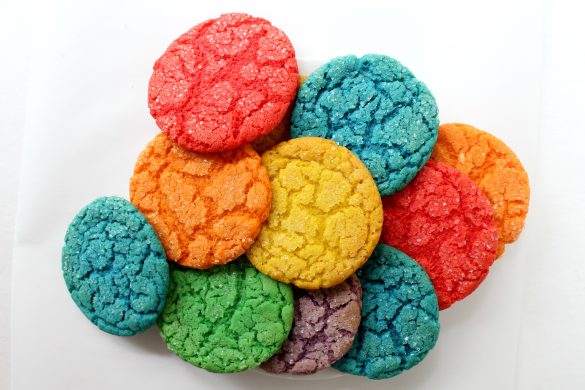 You can read more about desert safe ingredients and find an index of all of the desert safe recipes on The Monday Box by clicking here.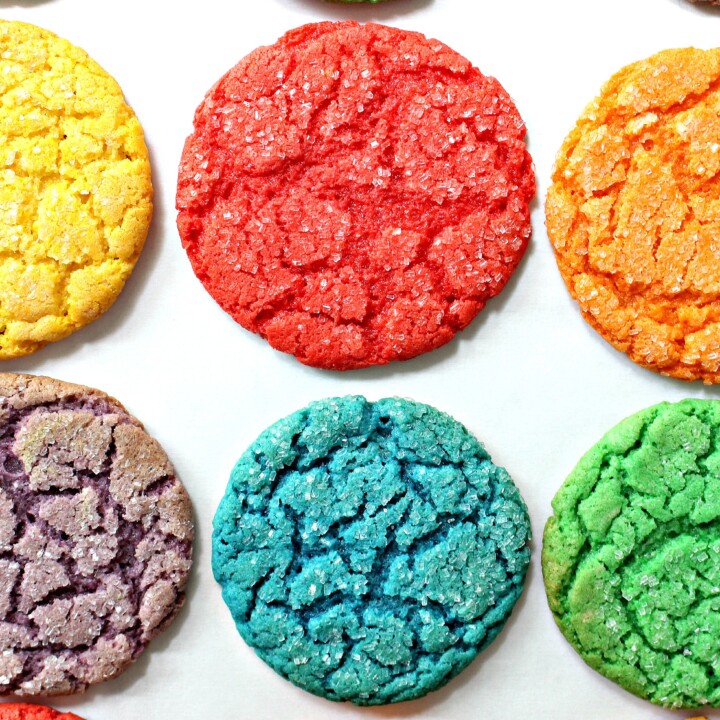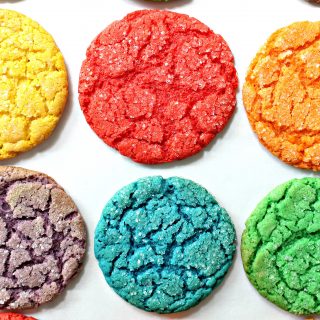 Rainbow Cake Mix Cookies for Military Care Package #23
Colorful, soft, and chewy cookies with white chocolate flavor. Make in minutes with cake mix!
Print
Rate
Ingredients
1

box

white cake mix

1

box

instant vanilla or white chocolate pudding

2

large eggs

½

cup

butter flavored vegetable shortening

melted

Gel food coloring

¼

cup

Sparkling sugar
Instructions
Preheat the oven to 350° F and line a baking sheet with parchment paper.

Microwave the shortening to melt. Set aside to cool slightly.

In a large mixing bowl, stir together the cake mix and instant pudding powder. Add the eggs and melted shortening , mixing until combined and a smooth dough forms.

This recipe makes enough dough for 3 cookies in 6 colors (plus 2 extra). Use a small 1 tablespoon scoop to place three balls of dough in each of 6 small bowls. Add 2 drops of gel food coloring to each bowl. Mix the coloring into the dough with a spoon or with your hands until each section of dough is evenly colored.

Use the small scoop to portion the dough, then roll the dough in your palm to form a ball.

Gently press the top of each dough ball into sparkling sugar and place on the prepared baking sheet at least 2" apart. The cookies will spread and flatten while baking.

Bake for 10-12 minutes. Lighter colors make get areas of golden brown on top.

Cool for about 10 minutes (until firm) before transferring to a wire rack to cool completely.

May be stored at room temperature in an airtight container for at least 10 days.
Notes
Packing tips
Wrap pairs of cookies, with bottoms together, in plastic wrap.Place bundles in a column in a freezer weight ziplock bag or airtight container.
Nutrition
Calories:
172
kcal
|
Carbohydrates:
23
g
|
Protein:
2
g
|
Fat:
9
g
|
Saturated Fat:
2
g
|
Polyunsaturated Fat:
3
g
|
Monounsaturated Fat:
4
g
|
Trans Fat:
1
g
|
Cholesterol:
16
mg
|
Sodium:
215
mg
|
Potassium:
78
mg
|
Fiber:
1
g
|
Sugar:
15
g
|
Vitamin A:
24
IU
|
Calcium:
35
mg
|
Iron:
1
mg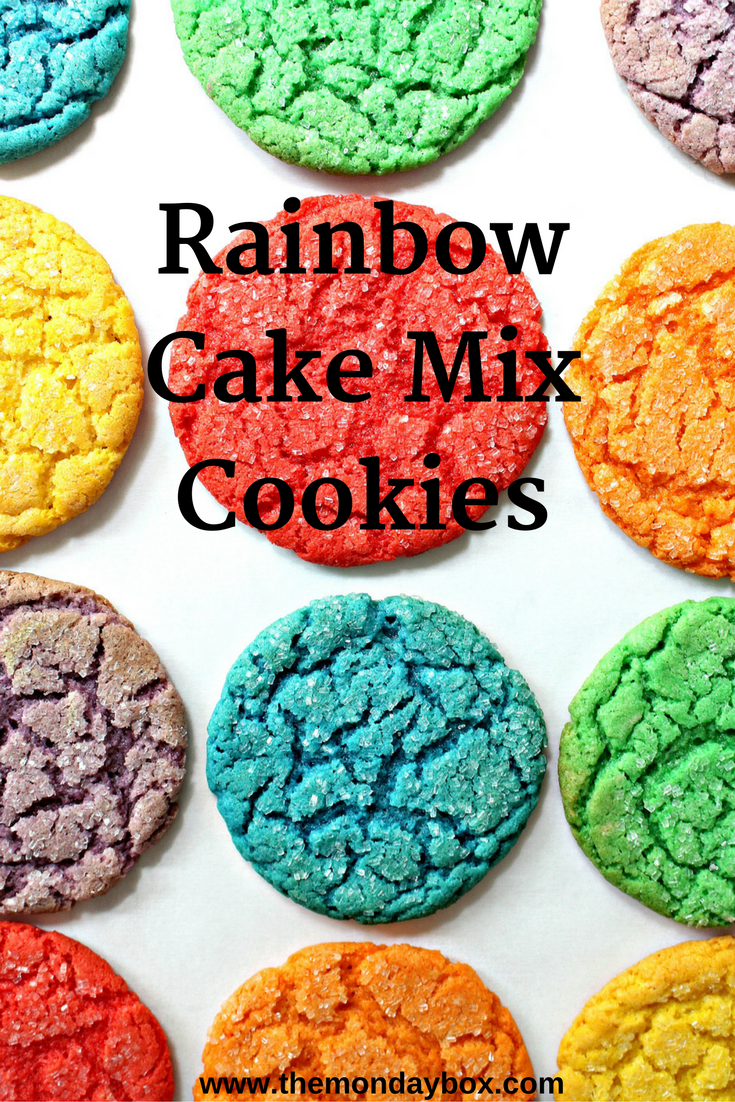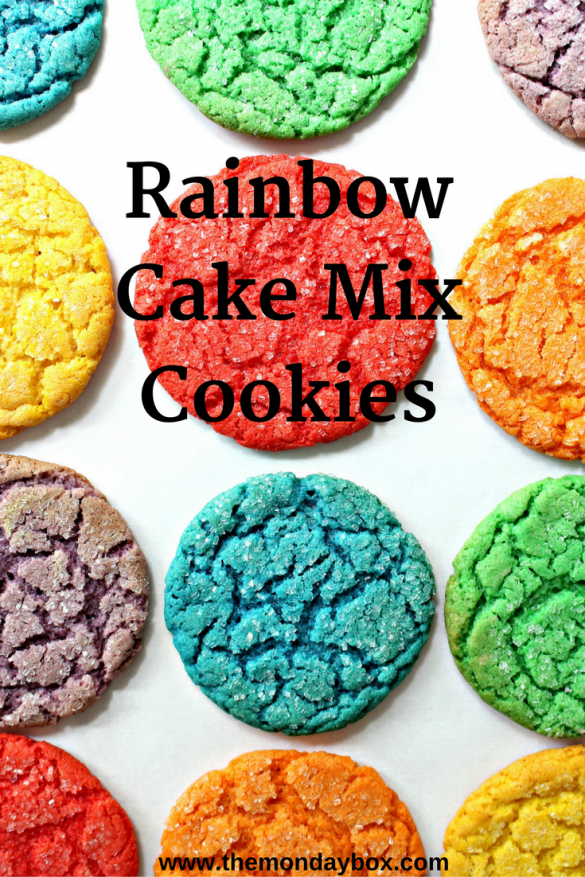 I will let you know if my care package idea works. Hopefully I will learn a little about Soldier L. and can fill his future care packages with whatever he needs and enjoys!
Save
Save
Save