The name Kiss Cookies is cute. It's adequately descriptive and seasonally appropriate. But call those same chocolate morsels Galletas con Besos (Spanish), or Biscotti con Baci (Italian), or Biscuits de Baisers (French) and cute is transformed into epicurean and romantic.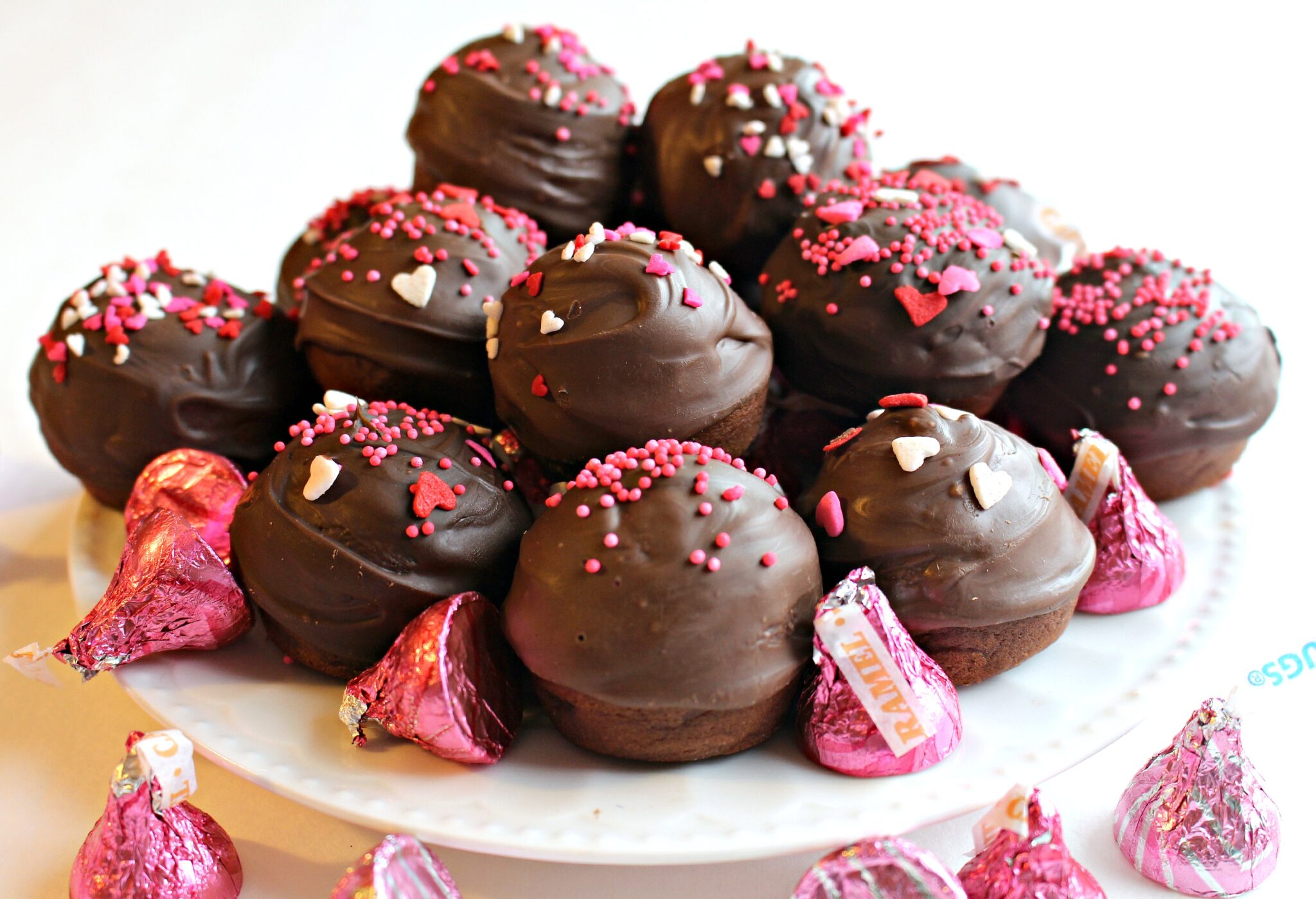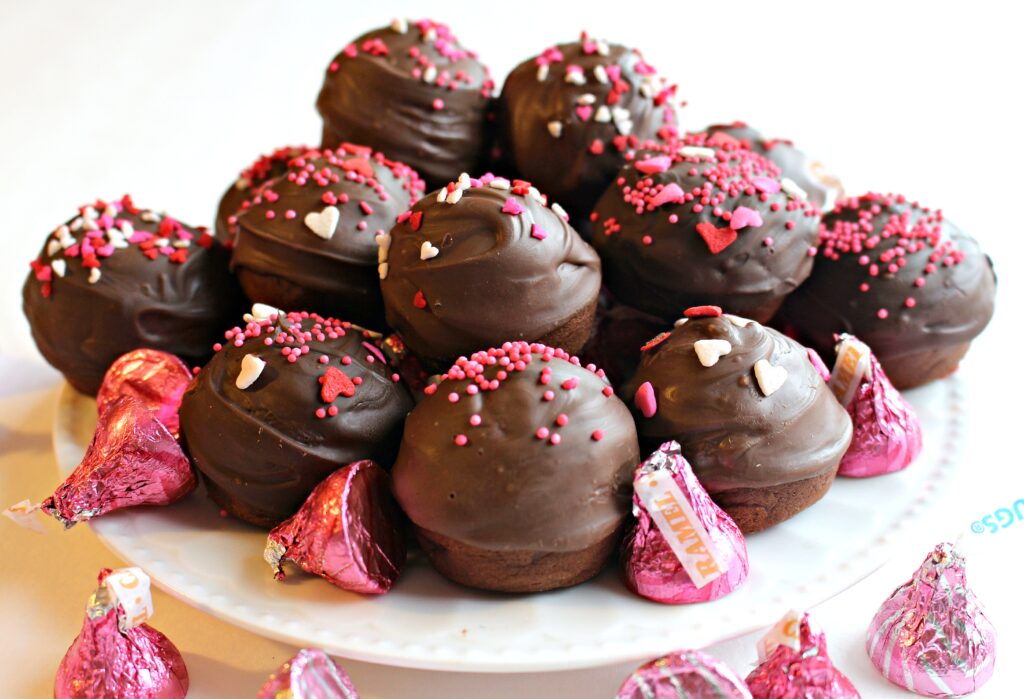 I am not sure why those languages sound so alluring. Perhaps it is the mystery of the unknown.
Though I am conversant in Spanish, I unfortunately only know a handful of words in Italian and French. Or maybe it's the musical rhythm of those languages.
American companies are very aware of the positive effect of naming a product in another language. Techie products do well with Japanese names. Fashion and food are perceived by consumers as more desirable with French names.
For example, vichyssoise, a cold potato and leek soup, was invented at the Ritz-Carlton Hotel in New York. Ordering vichyssoise certainly seems more sophisticated than ordering a bowl of potato soup!
Whatever the reason, if I was offered Kiss Cookies or Biscotti con Baci, the biscotti would win every time.
Another name for Kiss Cookies could just be, "Yum". Again the name would be accurate, and perhaps a bit intriguing.
The soft, cake-like cookie is based on my Italian Chocolate Cookies with a few adjustments to the flavor profile to emphasize the chocolate. The amount of espresso powder in the recipe is meant to bring out the chocolate flavor and isn't noticeable in the baked cookie. If you want a more distinct mocha flavor, double the espresso powder.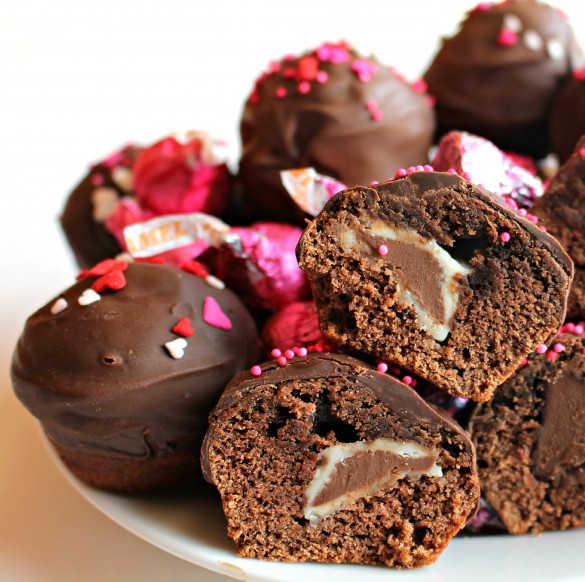 The bonbon-like shape of Kiss Cookies is formed by baking in mini muffin pans. I tried baking Kiss Cookies using several different kinds of pans with mixed results.
A baking sheet produces a flatter cookie shape. A cookie ball/pop pan produces perfectly round cookies that unfortunately frequently leaked the melted chocolate Kisses , were very hard to hold while trying to spread chocolate on top, and kept rolling around on a plate.
The Kiss Cookies made in the mini muffin pan are almost round but have a flat bottom and a small amount of flat sides that are just enough for fingers to hold onto while coating or while eating.
I used melting chocolate discs to coat the Kiss Cookies. I am a fan of the dark and extra dark discs which I think taste like semi-sweet chocolate. My son likes the milk chocolate. So, I made some of each.
Kiss Cookies are an excellent addition to a Valentine's Day care package. They will be making an appearance in both my college care package and my military care package.
When stored in an airtight container at room temperature, they stay wonderfully soft and chewy for at least 10 days.
Call them what you will, a sweet romantic indulgence or a warm and fuzzy hug in cookie form, Kiss Cookies are delicious in any language.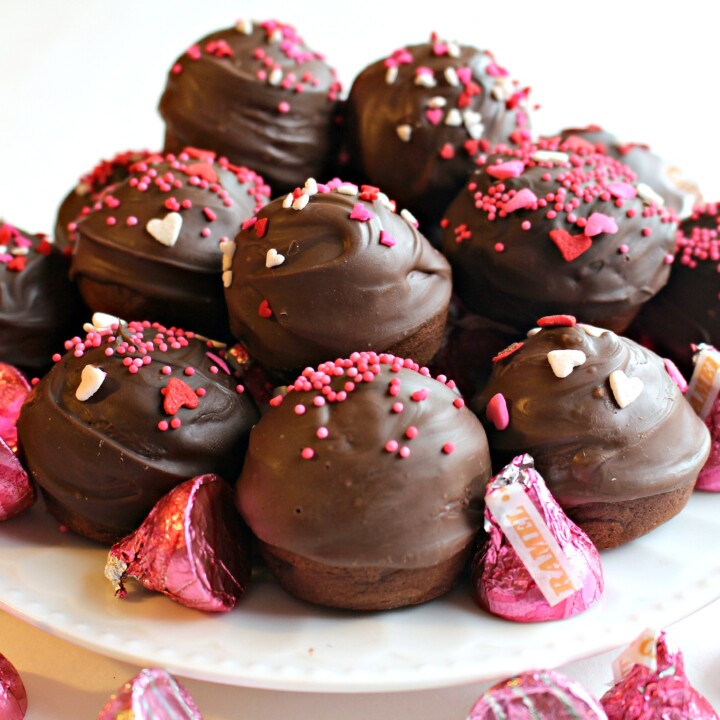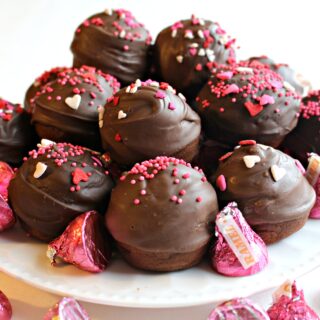 Secret Kiss Cookies
These chocolate topped, cake-like cookies have a chocolate kiss hidden inside.
Print
Rate
Ingredients
1

cup

butter melted

4 ½

cups

all-purpose flour

½

cup

cocoa

I use Whole Foods 365 brand fairly traded cocoa

4 ½

teaspoons

baking powder

1

teaspoon

baking soda

1 ½

teaspoons

espresso powder

½

teaspoon

salt

1 ½

cups

granulated sugar

3

large eggs

⅓

cup

plain yogurt

7

tablespoons

milk

2

teaspoons

vanilla extract

48

chocolate kiss candied

3-4

cups

melting chocolate discs

Sprinkles
Instructions
In a small bowl, microwave butter until melted. Set aside to cool slightly.

In a large bowl whisk together flour, cocoa, baking powder, baking soda, espresso powder, and salt.

In the bowl of an electric mixer, beat butter and sugar until combined, about 2-3 minutes.

Mix in the eggs, yogurt, milk, and vanilla.

Reduce speed of mixer and slowly add dry ingredients until just combined.

Chill in the refrigerator for 2 hours-overnight.

When dough is chilled and ready to bake:

Preheat oven to 350˚F. Lightly coat the cups of a mini muffin pan with cooking spray.

Scoop 1 tablespoon golf-ball sized dough balls. Tear the ball in half and insert a chocolate kiss. Mold the dough into a ball covering the chocolate kiss inside.

Place one dough ball in each mini muffin cup and bake for 10-12 minutes. The cookies are done when the top looks evenly dry. Don't worry about any wrinkles or cracks. They will be covered with the chocolate coating.

Cool in the pan for 10 minutes before transferring the cookies onto wire racks to cool completely.

Melt the chocolate coating discs in a small bowl in the microwave at 50% power for 30 seconds. Stir, then return to the microwave for 10-20 second intervals at 50% power just until completely melted.

Use a spoon to spread the melted chocolate onto the cookies or dip the cookie directly into the bowl of melted chocolate. Place the cookie on a tray line with wax paper and sprinkle each cookie immediately after coating. After completing 6 cookies, place the tray in the refrigerator for about 10 minutes to set the chocolate.

The cookies will remain soft and cakey stored in an airtight container at room temperature for up to 10 days.
Notes
In a plastic food storage container, place cookies in layers separated by wax paper. Balled up wax paper can be placed between the top cookies and the lid to ensure no movement within the container during shipping. Wrap the entire container in plastic wrap or place in a freezer weight ziplock bag.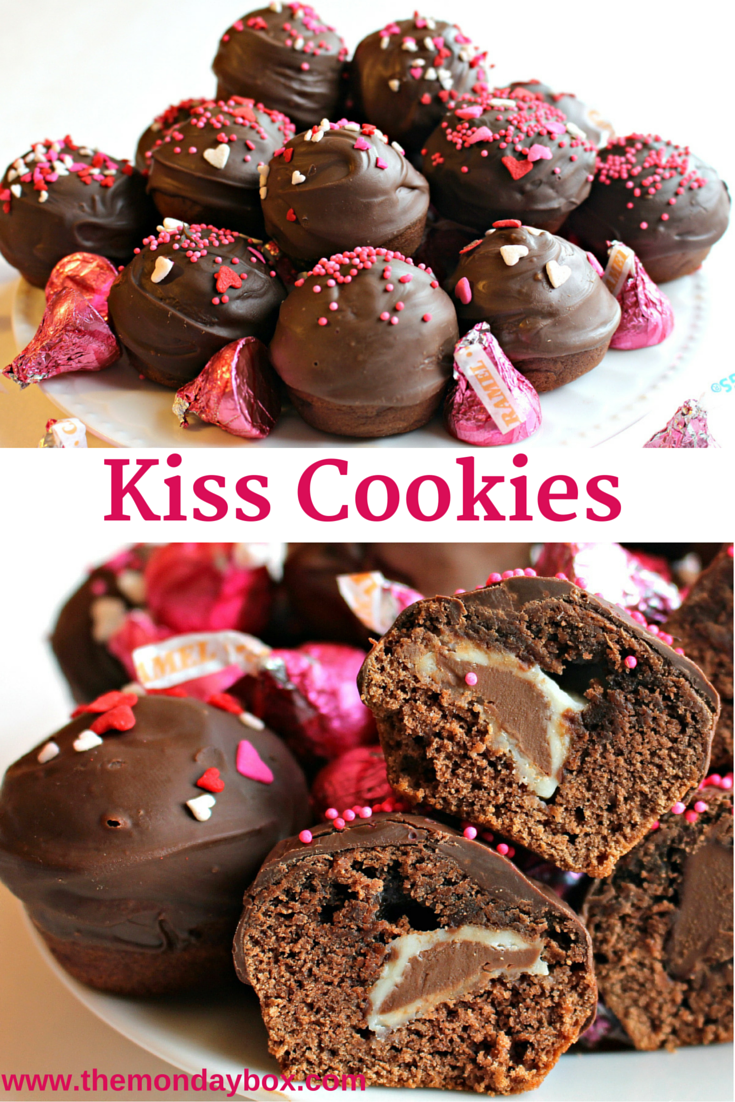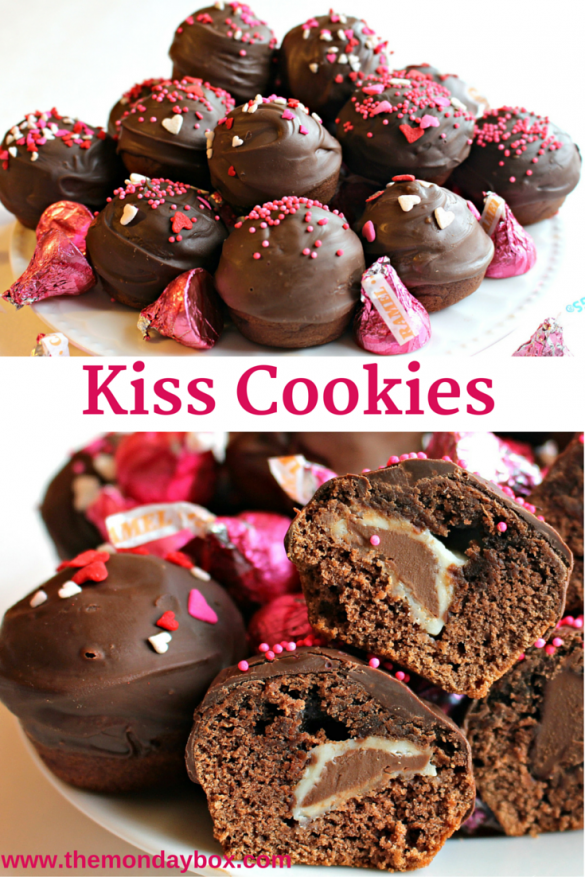 Save
Save