Crunchy Cinnamon Dream Cookies have the buttery, sweet taste of cinnamon toast! Grab a glass of milk and bake  cookies with the nostalgic flavor of childhood comfort food.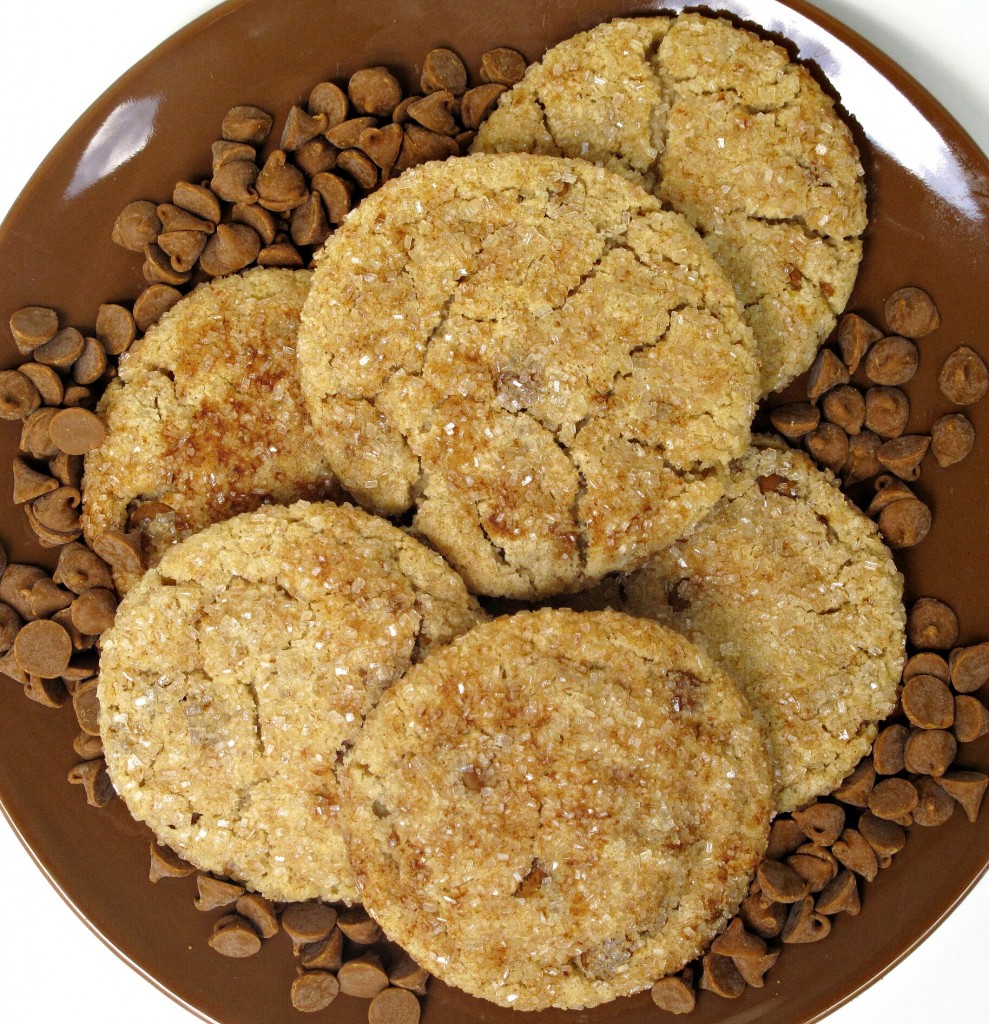 I ate some weird stuff as a kid, only I didn't know the stuff was weird, and I still eat those things. By weird I mean foods that, for whatever reason, were common in my house and uncommon or unheard of in my friends' homes.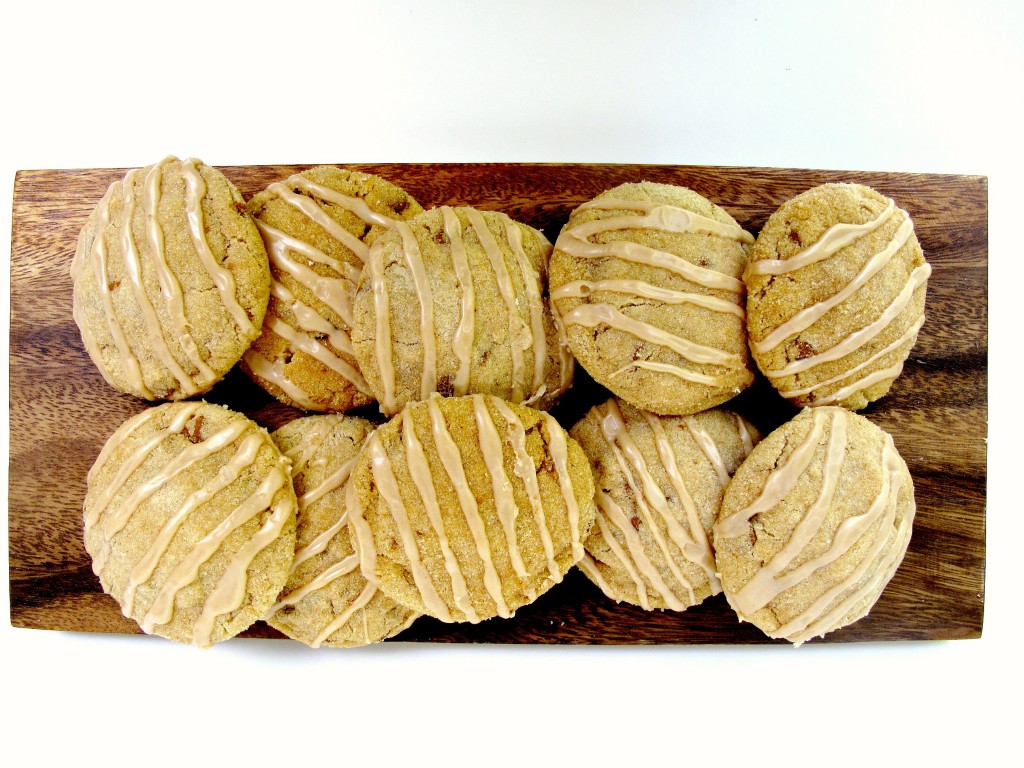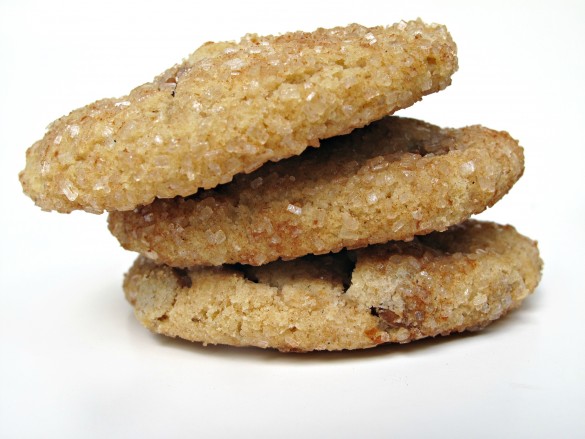 My paternal grandmother was Russian and made a dish we referred to as "macaroni and bread crumbs". The macaroni part is made with maccheroncelli, which is a long skinny tube, the length of spaghetti. Bread crumbs are seasoned with onion salt, then pan toasted in browned butter. When the bread crumbs are crunchy and browned, the pasta is added to the pan and tossed to coat. Heaven. Bowl after bowl of heaven.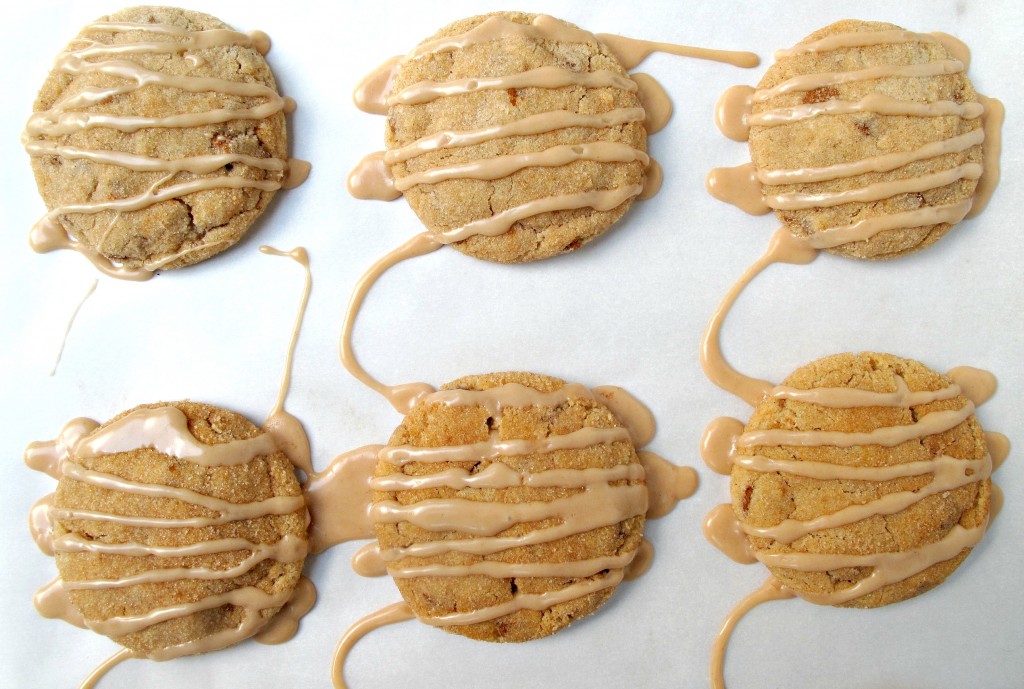 I ate macaroni and bread crumbs throughout my childhood and to this day it is still my very favorite food. Though recently I have seen a few similar recipes on the internet, the most common reaction others have to my favorite food is. "I have never heard of such a thing! Starch on starch?! Yuck." I remember being amazed that no one else had tried this wonderful concoction.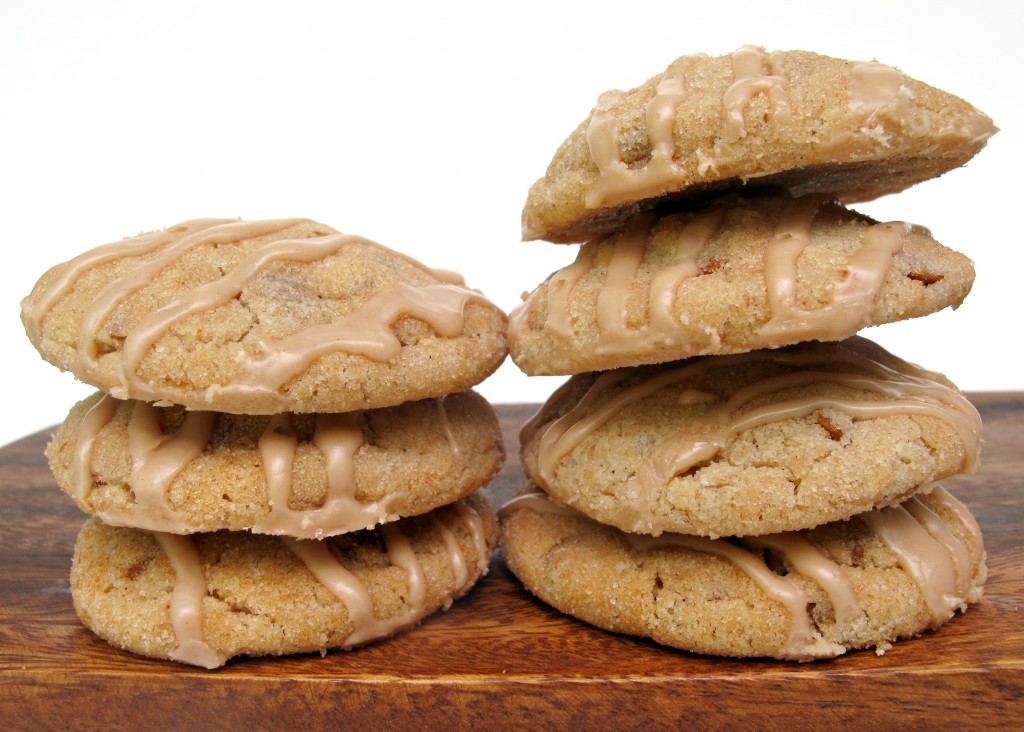 Another favorite that fills me with childhood memories every time I eat it, is cinnamon toast. Not cinnamon bread with the cinnamon swirl baked in (though I love that too) but plain white/wheat toast, slathered in butter (as a child it was margarine but I have evolved minimally) then sprinkled liberally with a layer of cinnamon sugar. Crunchy,  buttery, cinnamon-y sweet deliciousness. It's my comfort food.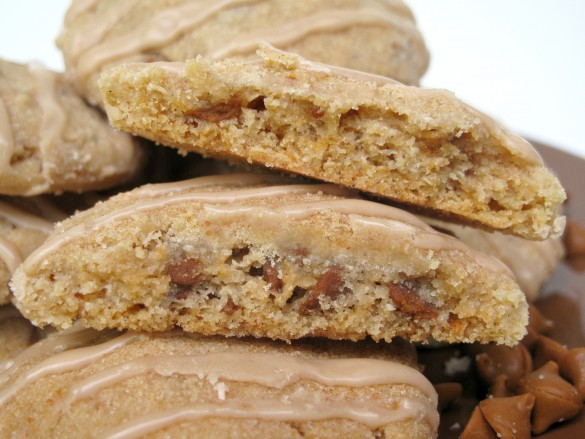 When I want to bake some comfort it usually involves cinnamon. These Cinnamon Dream  Cookies have a buttery sweet cinnamon taste just like cinnamon toast. They have a crunchy-chewy texture for about 4 days, after which they turn to pure crunch. Using butter in the recipe produces a flatter but chewier cookie. Using vegetable shortening (desert safe) produces a thicker but firmer cookie.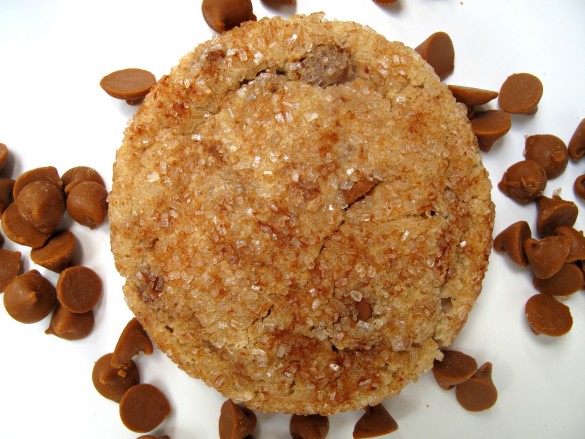 Cinnamon Dream Cookies are adapted from my friend Natasha at Butter Baking. Natasha, who not that long ago graduated from culinary school, bakes wonderful treats! Her

Chocolate Truffle Swirl Cookies

are on my son's "All-time Top Three Best Cookies on Earth" list.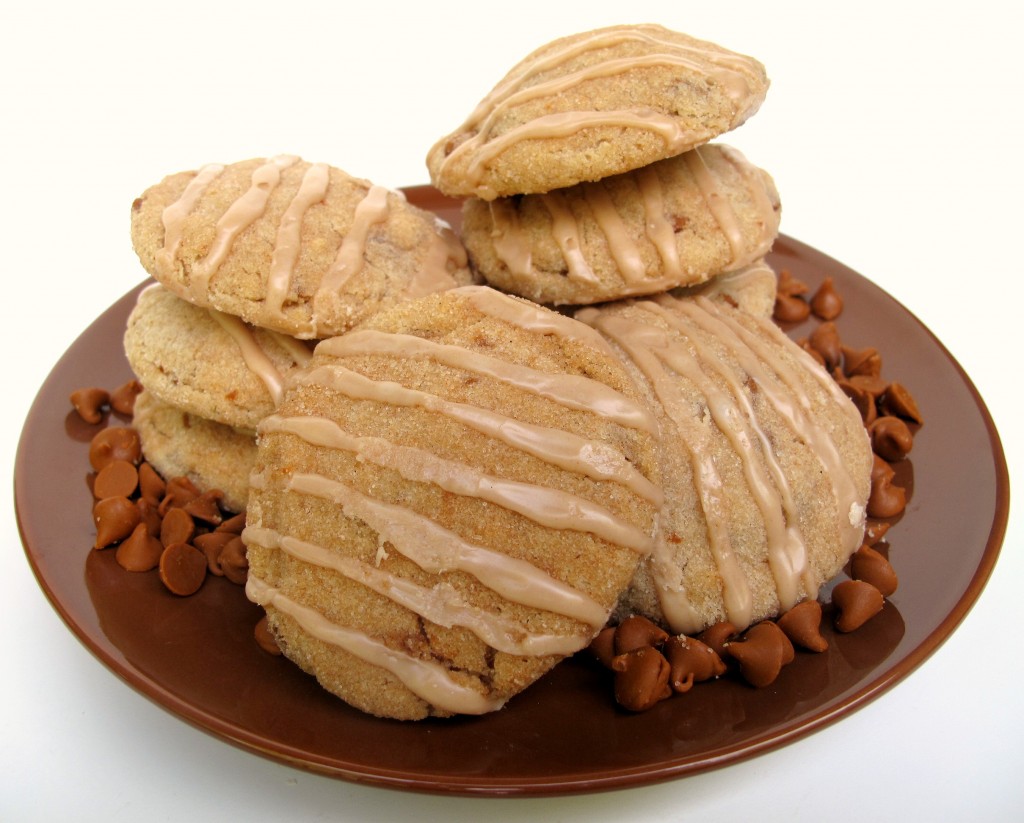 You can read more about desert safe ingredients and find an index of all of the desert safe recipes on The Monday Box by clicking here.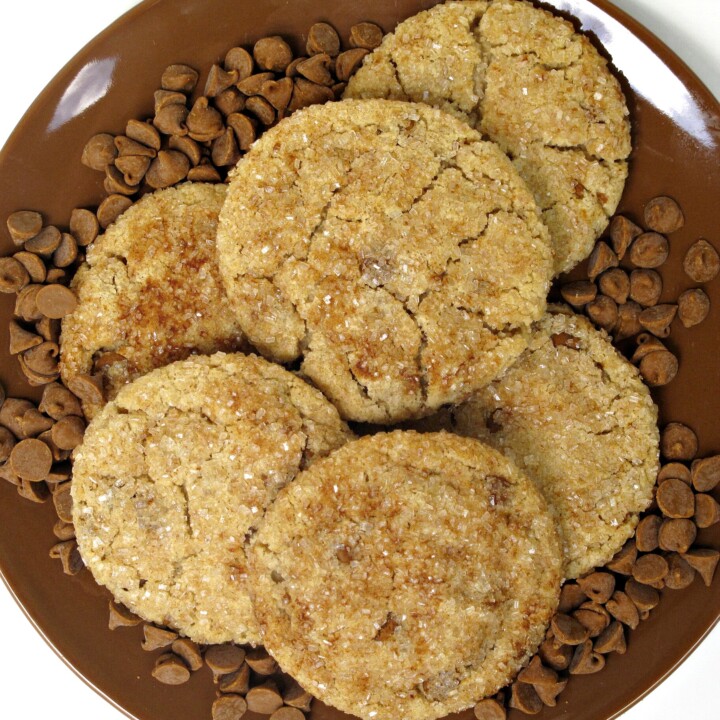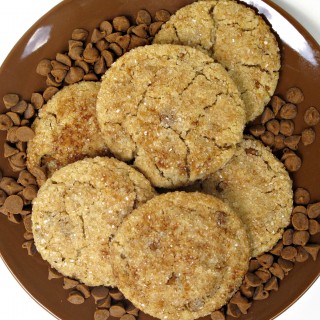 Cinnamon Dream Cookies
These crunchy, buttery cookies taste like cinnamon toast!
Print
Rate
Adapted From:
butterbaking.com
Ingredients
1 ¼

cups

quick cook oats

1

cup

all-purpose flour

½

teaspoon

baking powder

½

teaspoon

baking soda

½

teaspoon

salt

1

teaspoon

cinnamon

¾

cup

unsalted butter

at room temperature, or vegetable shortening

1

cup

granulated sugar

1

egg

1

teaspoon

vanilla extract

¾

cup

cinnamon chips

½

cup

Cinnamon-sugar
Icing drizzle
2

tablespoons

water

1

cup

powdered sugar

½

teaspoon

cinnamon
Instructions
Preheat oven to 375 degrees F. Line a baking sheet with parchment paper.

Using a food processor or blender, grind the oats into a powdery flour.

In medium bowl, whisk together flour, ground oats, baking powder, baking soda, salt, and cinnamon.

In bowl of electric mixer, combine butter(or shortening) and sugar until creamy.

Add egg and vanilla. Beat about 3 minutes until fluffy.

Slowly add flour mixture until combined.

Stir in cinnamon chips.

If dough is too soft to handle easily for rolling into balls (butter makes a softer dough than vegetable shortening) refrigerate for about 1 hour.

Scoop 2 tablespoons (golf ball size) of dough. Roll into a ball. Roll to coat in a small bowl of cinnamon-sugar. If the cookies will be drizzled, regular granulated sugar is recommended. If the cookies will not be drizzled either regular granulated or large crystal decorating sugar can be used in the cinnamon-sugar coating.

Place coated dough balls at least 2" apart on prepared baking sheet.

Bake for 8-10 minutes, until edges are golden brown. (Slightly under bake if cookies will be mailed long distance and in hot temperatures.)

Allow cookies to cool on baking sheet for about 5 minutes before moving to a wire rack. The cookies are soft when warm and will fall apart if moved too soon.

(OPTIONAL) ICING DRIZZLE: Mix icing ingredients in a small bowl until smooth and desired consistency.

Transfer icing to a small ziplock bag. Cut a tiny bottom corner off the bag and pipe zig zags over cooled cookies. Allow drizzle to harden completely before storing.

Cookies will remain fresh 10 days or longer when stored at room temperature in an air tight container or zip lock bag. These cookies remain chewy for 3-4 days and then become crunchy.

***Desert Safe Adaptations: Use vegetable shortening . Drizzle decoration should be fine in high temperatures, but this cookie tastes just as good without the drizzle. Using large crystal sugar for the cinnamon-sugar coating dresses up the cookie if drizzle will not be used.
Notes
Packing tips
Double wrap pairs of cookies (with bottoms together) in plastic wrap, then place in an airtight container or zip lock bag.
Nutrition
Calories:
224
kcal
|
Carbohydrates:
33
g
|
Protein:
2
g
|
Fat:
10
g
|
Saturated Fat:
6
g
|
Trans Fat:
1
g
|
Cholesterol:
28
mg
|
Sodium:
107
mg
|
Potassium:
50
mg
|
Fiber:
1
g
|
Sugar:
25
g
|
Vitamin A:
227
IU
|
Vitamin C:
1
mg
|
Calcium:
28
mg
|
Iron:
1
mg