Fall is in the air and the temperatures are dropping. A cozy mug of tea, coffee, or cocoa hits the spot, especially when accompanied by Cinnamon Snap Cookies, full of warming spices and a crunchy snap.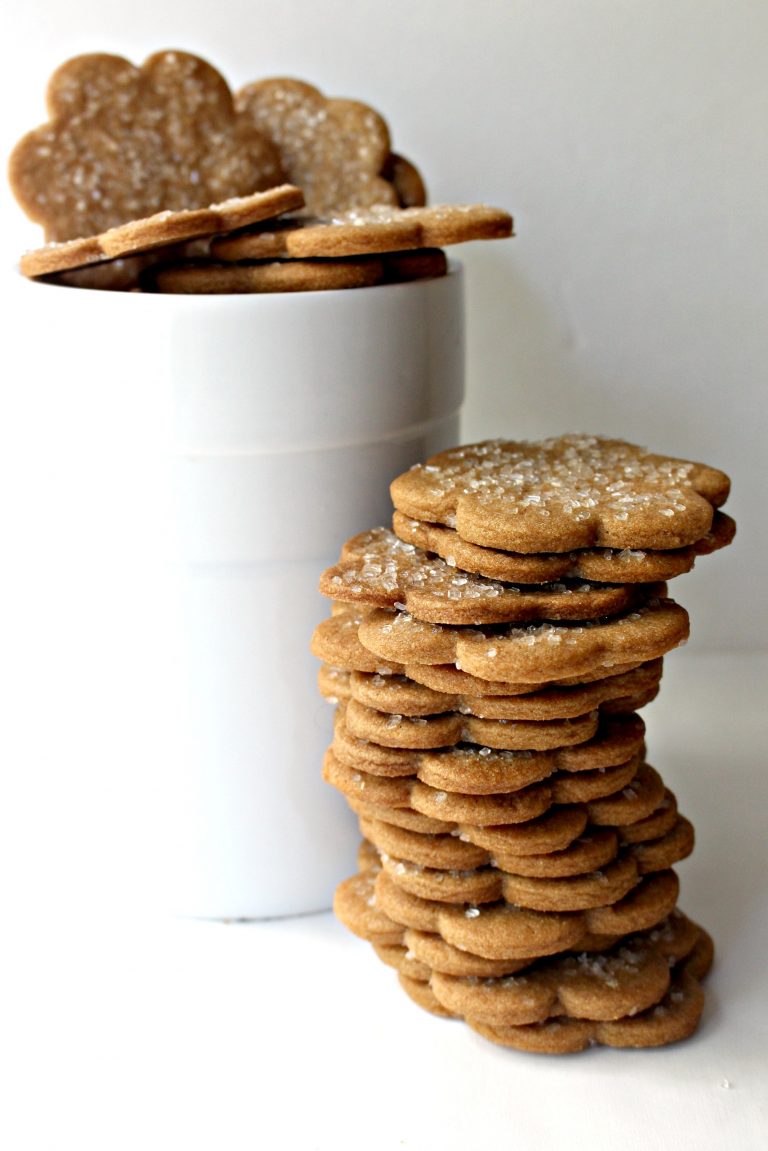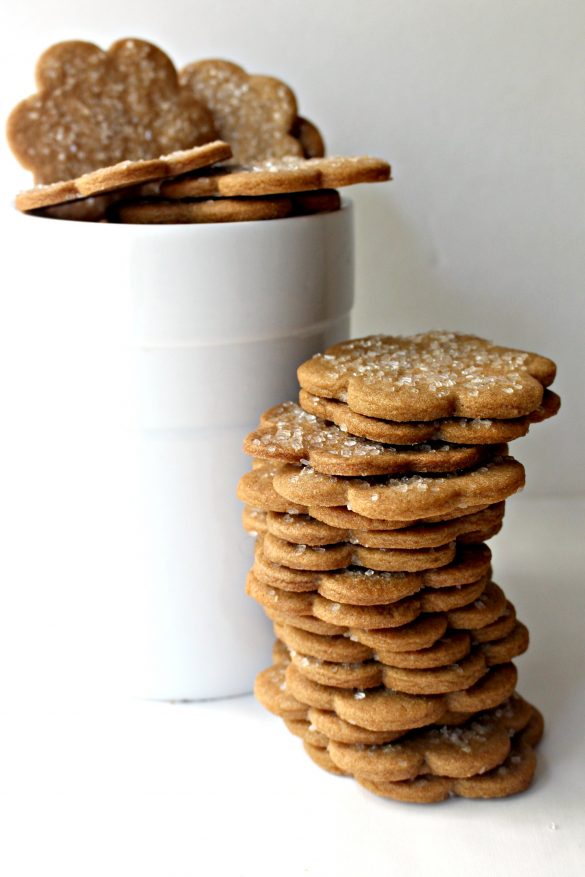 Cinnamon is one of my favorite flavors, so it's no surprise that there are numerous Monday Box recipes that feature cinnamon. A Monday Box recipe search will show cinnamon bread, cinnamon cake, cinnamon cookies, twists, snowballs, and now Cinnamon Snap Cookies. There is something about the sweet-spicy flavor of cinnamon that makes all kinds of baked goods taste better. The kitchen smells amazing as they bake, too!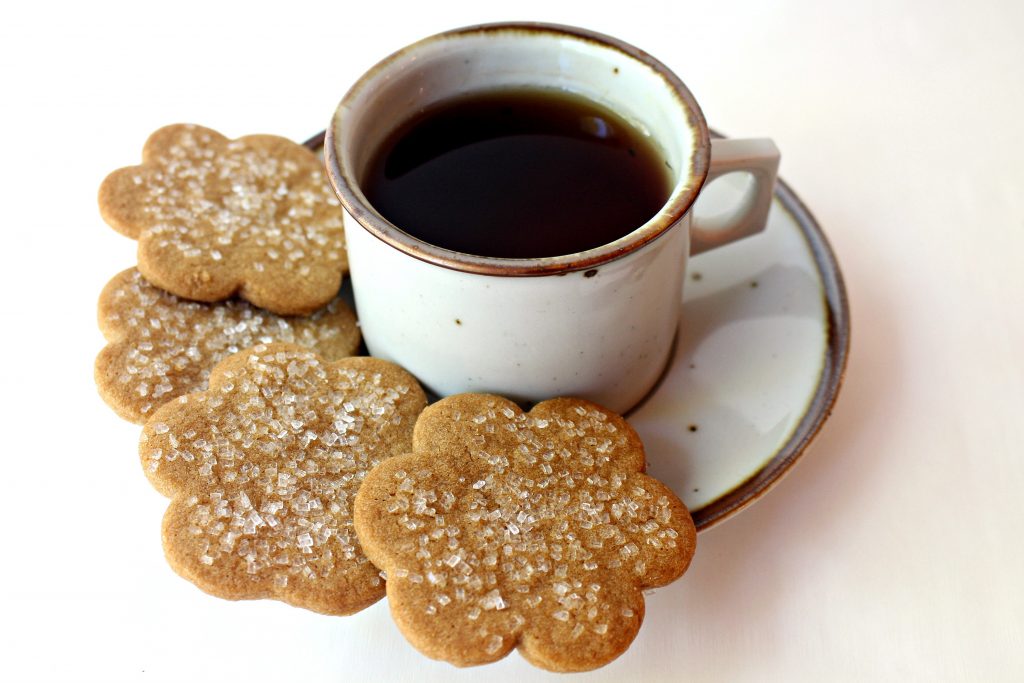 I was immediately hooked when I first saw this Cinnamon Snap Cookie recipe on the Instagram feed for Imperial Sugar, a regional brand of sugar found mostly in the southern United States. The recipe can be found on Imperial's web site too.
The recipe was originally published in 1940 by Imperial Sugar in a booklet called, "Aunt Cora's Book of Unusual Cake and Cookies." I think the most "unusual" thing is the name of the booklet! The cookie itself doesn't seem "unusual", but maybe it was in 1940.
The only "unusual" aspect of this recipe may be the way both the brown sugar and the baking soda are dissolved in liquid before being added to the other ingredients. I am not sure of the chemical impact this has on the final product.
Perhaps it adds to the crispness, which produces a real "snap" when the cookie is broken in half, making Cinnamon Snap Cookies a great cookie for dipping and dunking.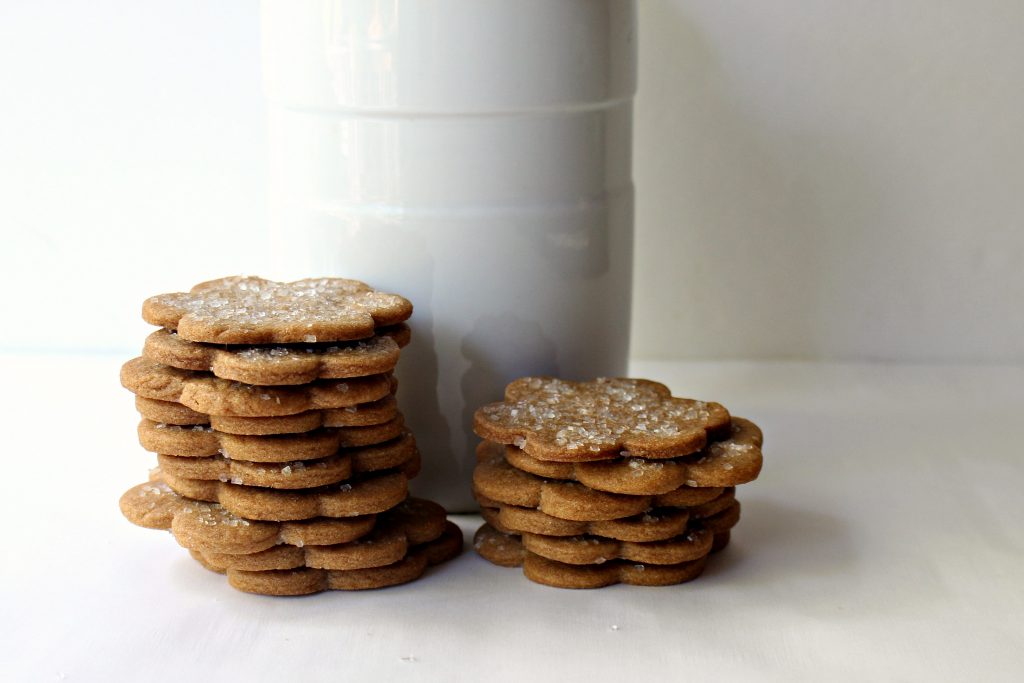 Cinnamon Snap Cookies are a cookie jar staple and a care package favorite. When kept in an airtight container, this crunchy cookie stays crisp and delicious for at least 2 weeks, and are sure to add a spicy snap to anyone's day.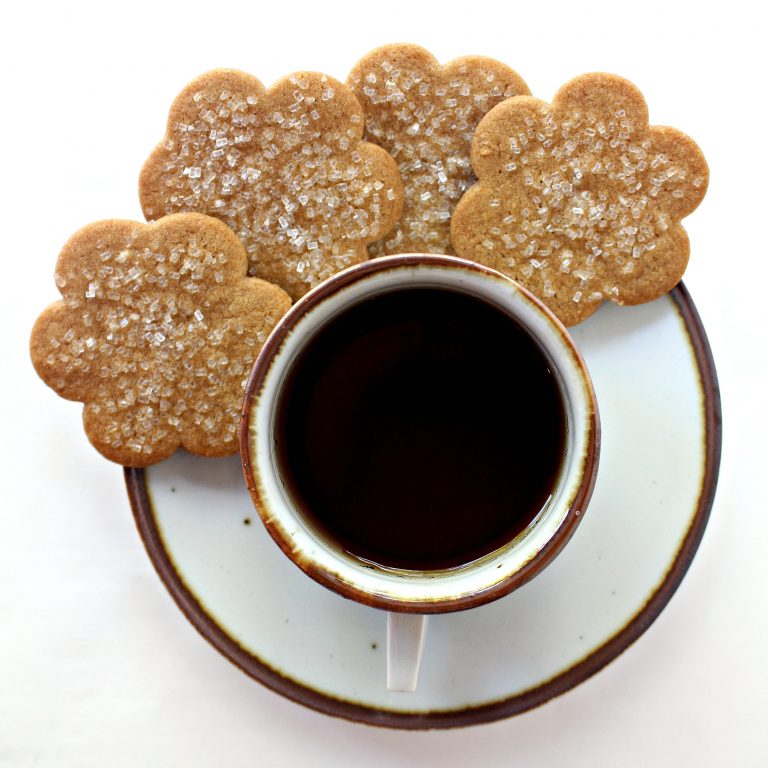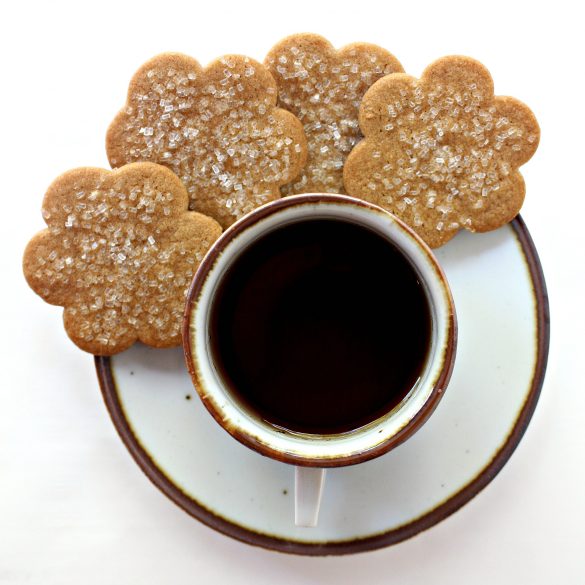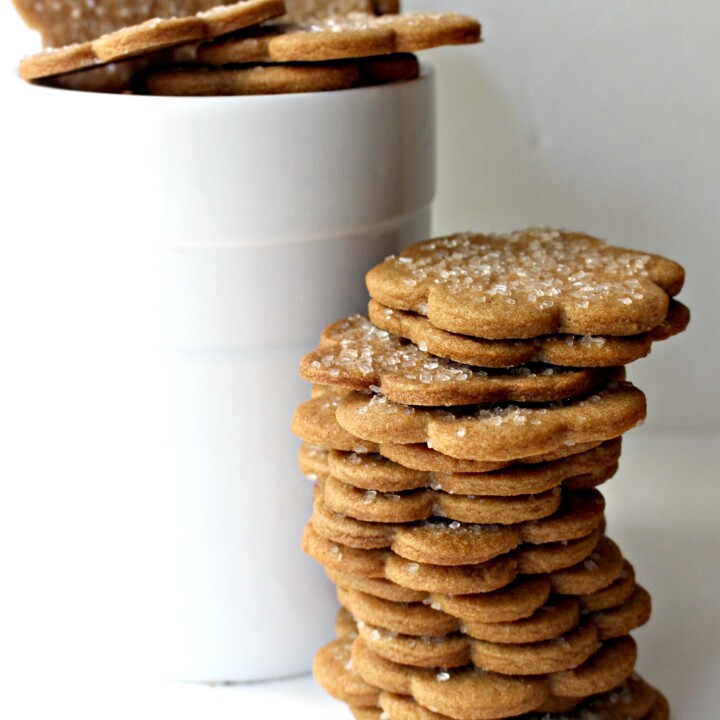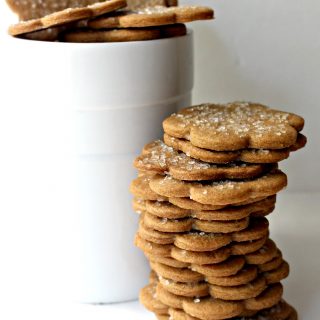 Cinnamon Snaps
This cinnamon snaps recipe makes old fashioned, crunchy, spiced cinnamon cookies.
Print
Rate
Adapted From:
Imperial Sugar
Ingredients
3

tablespoons

water

½

cup

dark brown sugar

packed

½

teaspoon

baking soda dissolved in 1 tablespoon cold water

½

cup

shortening

½

cup

extra fine granulated white sugar

2

cups

all-purpose flour

2

teaspoons

ground cinnamon

2

teaspoons

ginger

¼

teaspoon

salt

Decorating sugar
Instructions
In a small bowl, microwave 3 tablespoon of water until very hot. Add brown sugar and stir until dissolved. Set aside to cool to lukewarm.

In the bowl of an electric mixer, cream shortening and granulated sugar.

Beat in brown sugar syrup and dissolved baking soda.

In a large mixing bowl, whisk together flour, cinnamon, ginger, and salt.

Gradually, add dry ingredients into creamed mixture to form a stiff dough. If dough is crumbly, rather than a solid ball, continue mixing and add up to 2 tablespoons of water until a dough ball forms.

Wrap dough in plastic wrap and refrigerate for 2 hours-overnight.

When ready to bake, preheat oven to 375° F and line a baking sheet with parchment paper.

Roll dough thin, about ⅛", between two sheets of parchment paper. Slice into rectangles or cut into shapes with cookie cutters.

Place the cookies ½" apart on the prepared cookie sheet. Sprinkle with decorating sugar and gently press the sugar into the dough.

Bake for 8-10 minutes until uniformly golden brown.

Cool on the baking sheet for 3-5 minutes then transfer to a wire rack to cool completely.

Store at room temperature in an airtight container for at least two weeks. If the cookies are exposed to humidity they will soften.
Notes
Vegetable shortening is required to create the crisp texture. Using butter will not give the same results.
Instead of decorating sugar, top these spice cookies with cinnamon sugar or turbinado sugar.
These cookies make great Christmas time gifts. They can be made ahead and are easy to package in gift bags.
Packing tips
To keep the cookies crisp, they must be stored as airtight as possible.
Wrap small stacks of 2-4 cookies in plastic wrap.
Place columns of cookie stacks in freezer weight ziplock bags or plastic storage containers removing as much air as possible before sealing.
Nutrition
Calories:
55
kcal
|
Carbohydrates:
8
g
|
Protein:
1
g
|
Fat:
2
g
|
Saturated Fat:
1
g
|
Polyunsaturated Fat:
1
g
|
Monounsaturated Fat:
1
g
|
Trans Fat:
1
g
|
Sodium:
24
mg
|
Potassium:
9
mg
|
Fiber:
1
g
|
Sugar:
4
g
|
Vitamin A:
1
IU
|
Vitamin C:
1
mg
|
Calcium:
4
mg
|
Iron:
1
mg
Looking for more crunch? Try these popular cookies!
Save
Save