My childhood breakfast memories involve cereal. What was your childhood favorite cereal? Captain Crunch? Frosted Flakes? Cocoa Puffs? Use that favorite breakfast cereal to customize these crunchy Special Order Cereal Cookies.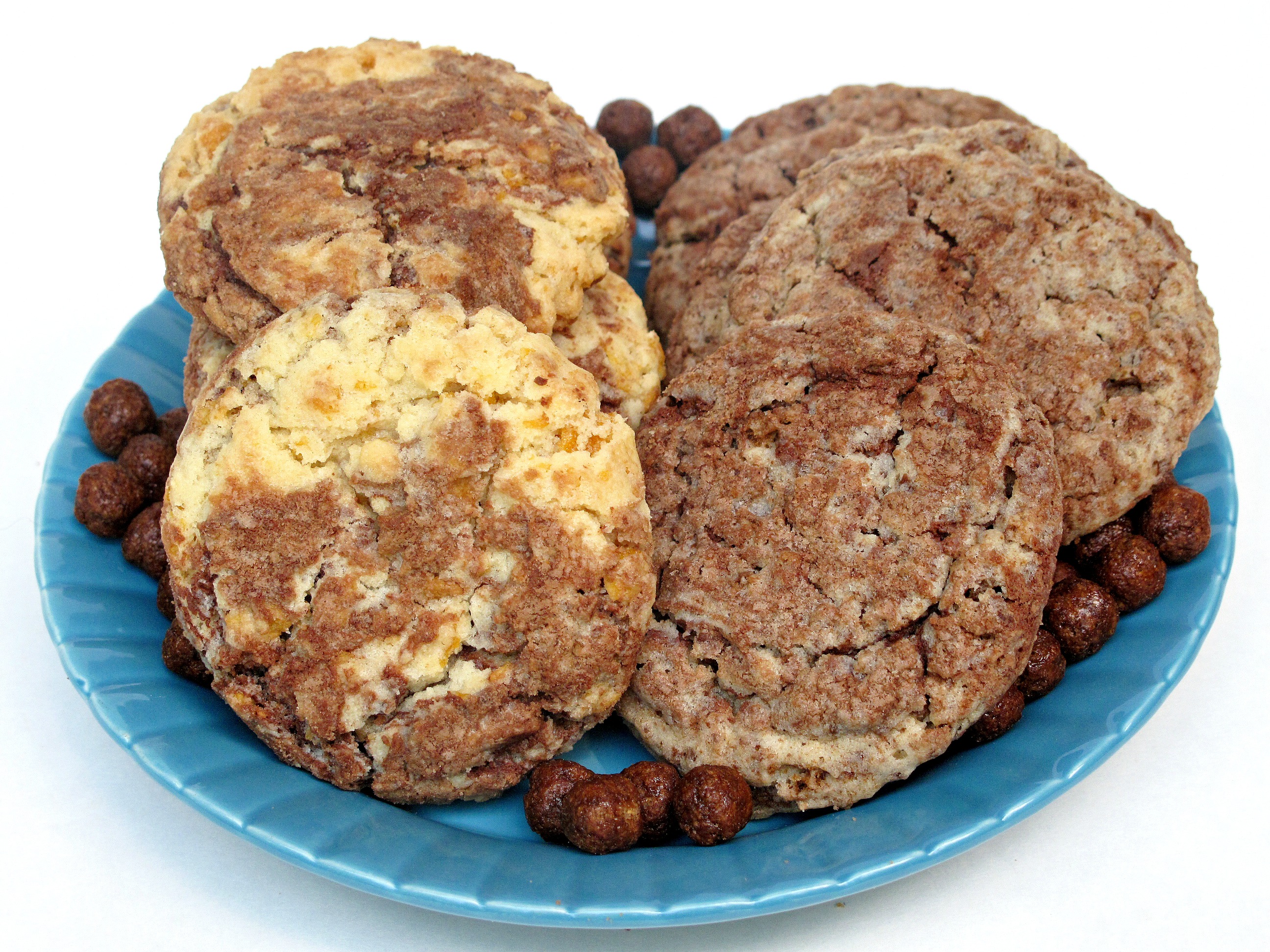 The summer after my college freshman year, I flew home with no intention of staying there. I love my family and was happy to be with them….for a week or two.
The taste of independence that going to school far from home had given me, made being at home less than optimal. My new friends and new life were not in my high school home town.
Plus, college students like to keep very strange hours. I say this from my own experience and because I have a college student son asleep on the couch as I write this. It is three o'clock in the afternoon. Point made.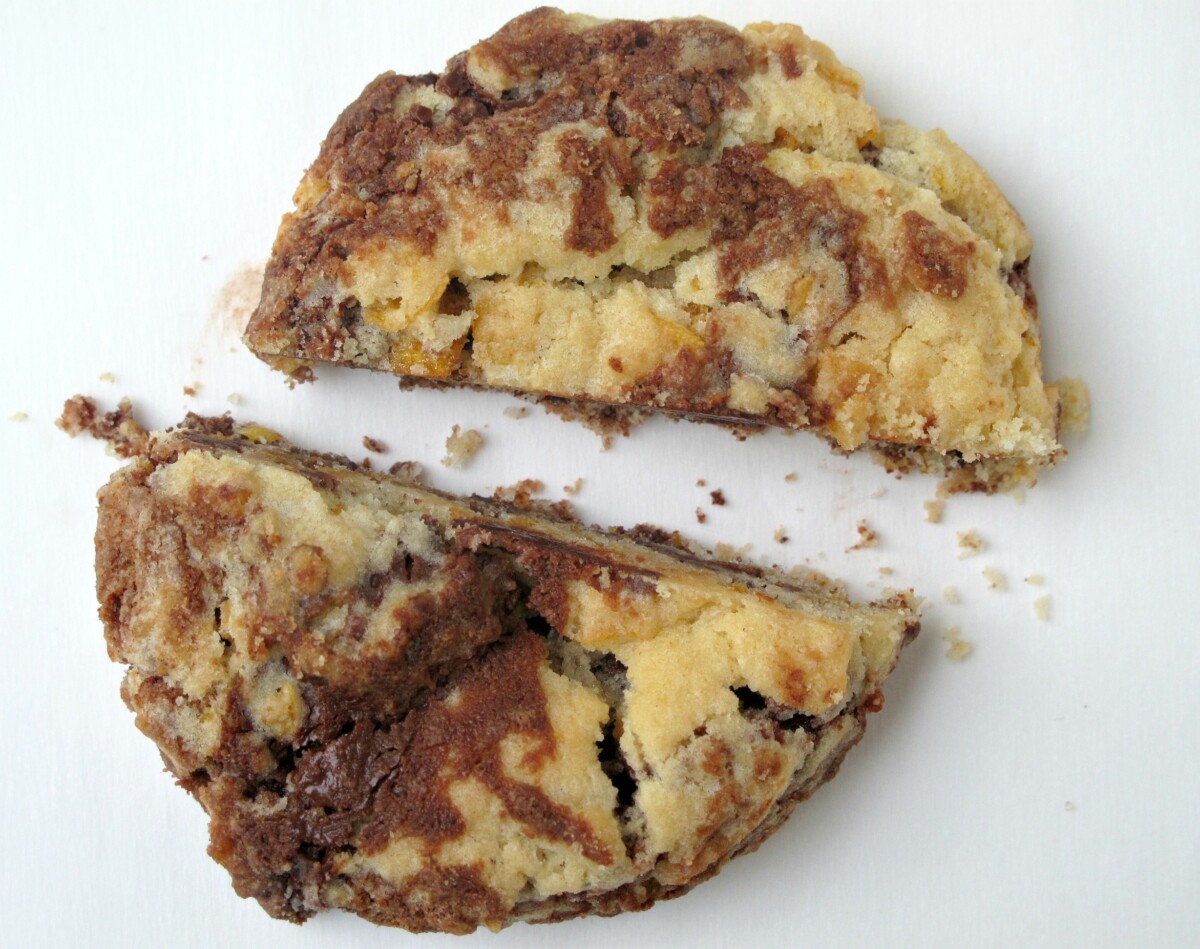 I was welcome to travel that summer as long as I found a way to pay for it. That is why I donned a bright orange and red polyester uniform dress (this was a long time ago, folks) and went to work for Burger King.
Some suggested I was better suited for Wendy's, that being my actual name and having red hair, but Burger King hired me.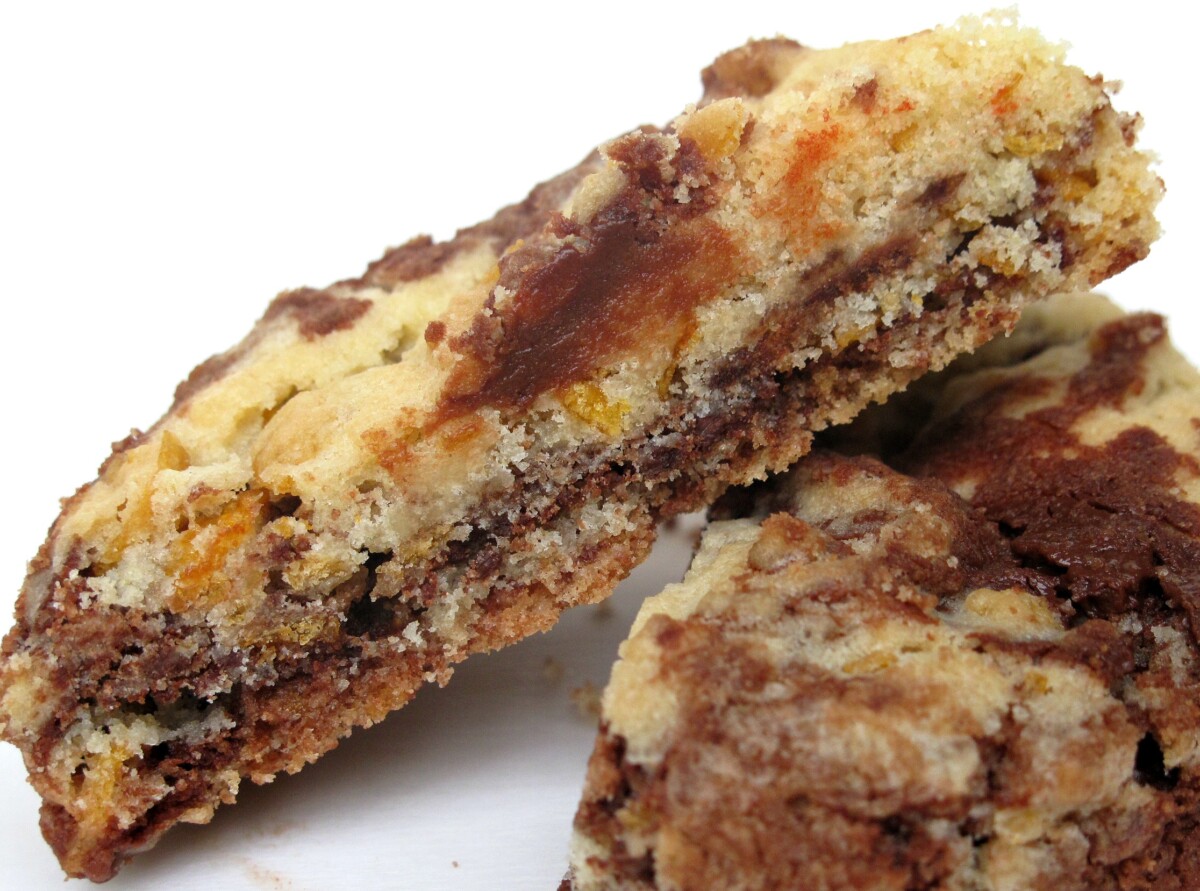 I took orders and worked the cash register. The position required minimal math skills and a knowledge of order lingo.
For example, many people said they wanted a Coke when they meant they wanted a soda/soft drink. Is that a Southern thing? The order would go, "I'll have a Whopper, fries, and a Coke. Make that Dr. Pepper."
I also had the misfortune to be asked constantly to sing the Burger King jingle. That was not in my job description but there were actually some customers who wouldn't take no for an answer.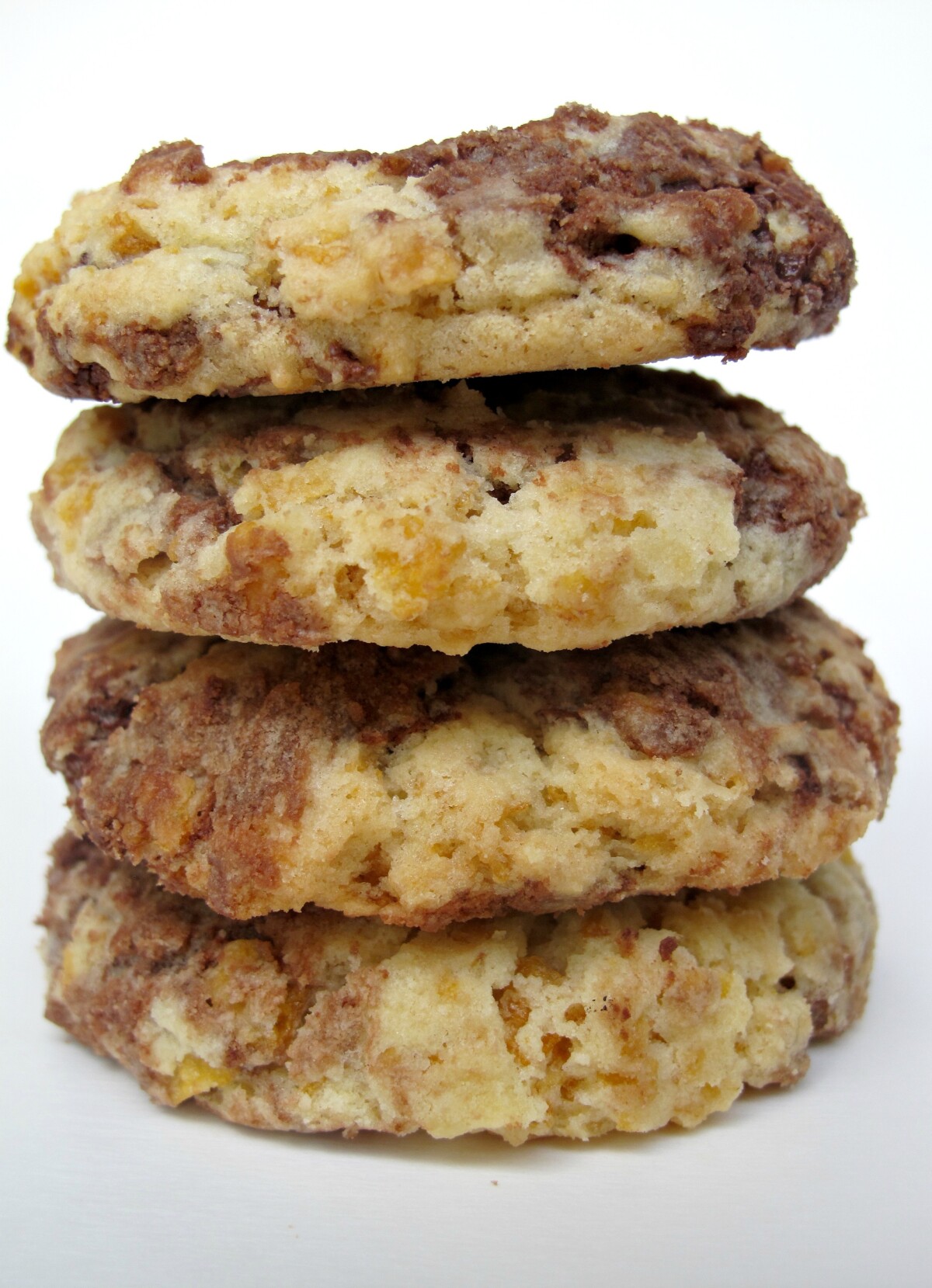 The jingle at the time was, in fact, quite catchy. Burger King was marketing itself as a place where your food was made the way you wanted it, unlike McDonalds where you ate your food the way it was wrapped up or forget it.
The jingle included the lines, "Hold the pickles. Hold the lettuce. Special orders don't upset us. All we ask is that you let us do it your way….." It was not the most stimulating job I ever held and I smelled like a french fry all summer, but I did make enough money for a bus trip.
If these Special Order Cereal Cookies had been baked by a fast food place, it would have been Burger King. They are the "do it your way" cookie.
The customizing begins with your choice of cereal. If you like a cereal, you will like it in this cookie. My photos that show a mostly chocolate cookie were made with Cocoa Puffs. The more marbled cookie was made with Frosted Flakes.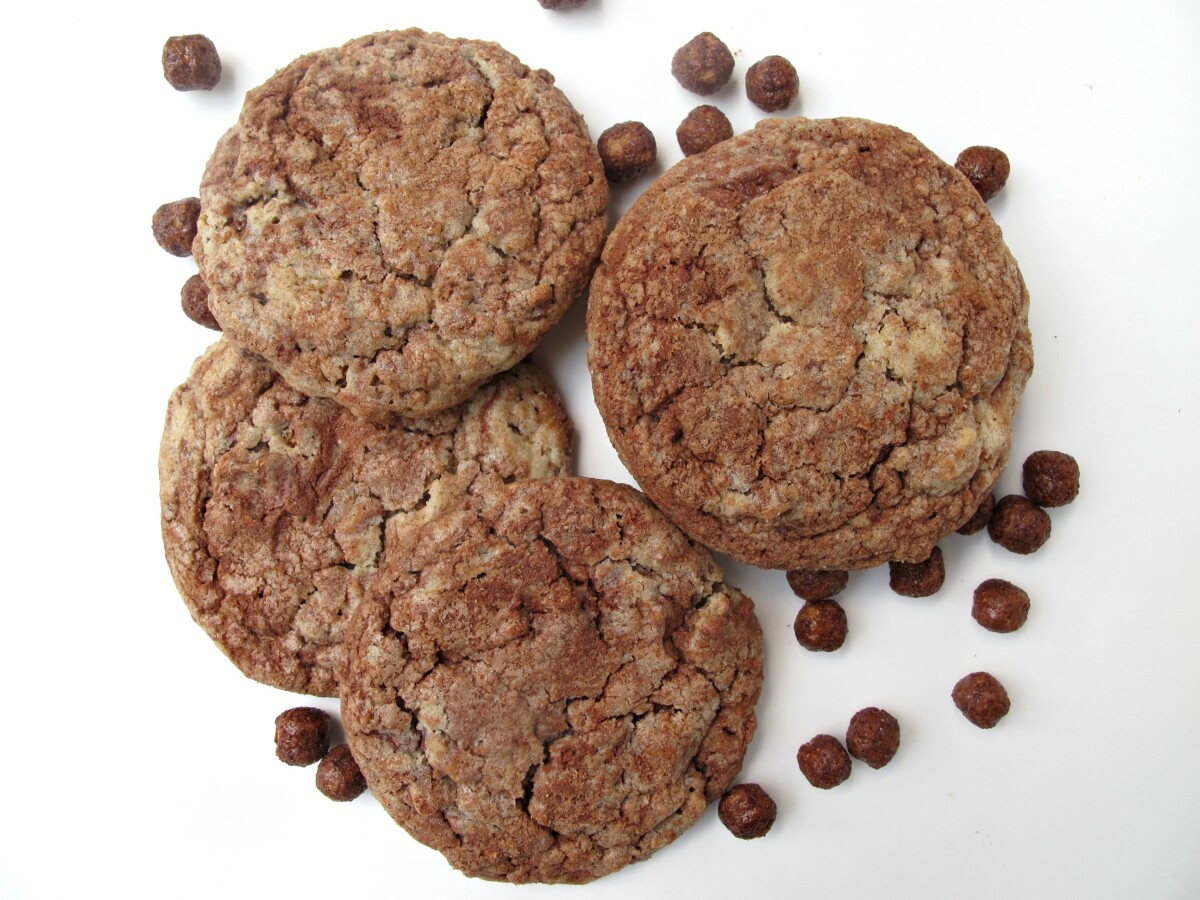 The customizing continues with your choice of texture. Vegetable shortening (recommended for desert safe care packages) produces a cookie that is crunchy right from the start and maintains its crunch over time.
Using butter creates a cookie that starts out with crunchy edges and a chewy center. Over time, the butter cookies lose the chewiness.
My taste testers each had their favorites. I suggest you add your favorite sugary cereal and "do it your way". Singing the jingle while baking Special Order Cereal Cookies is optional.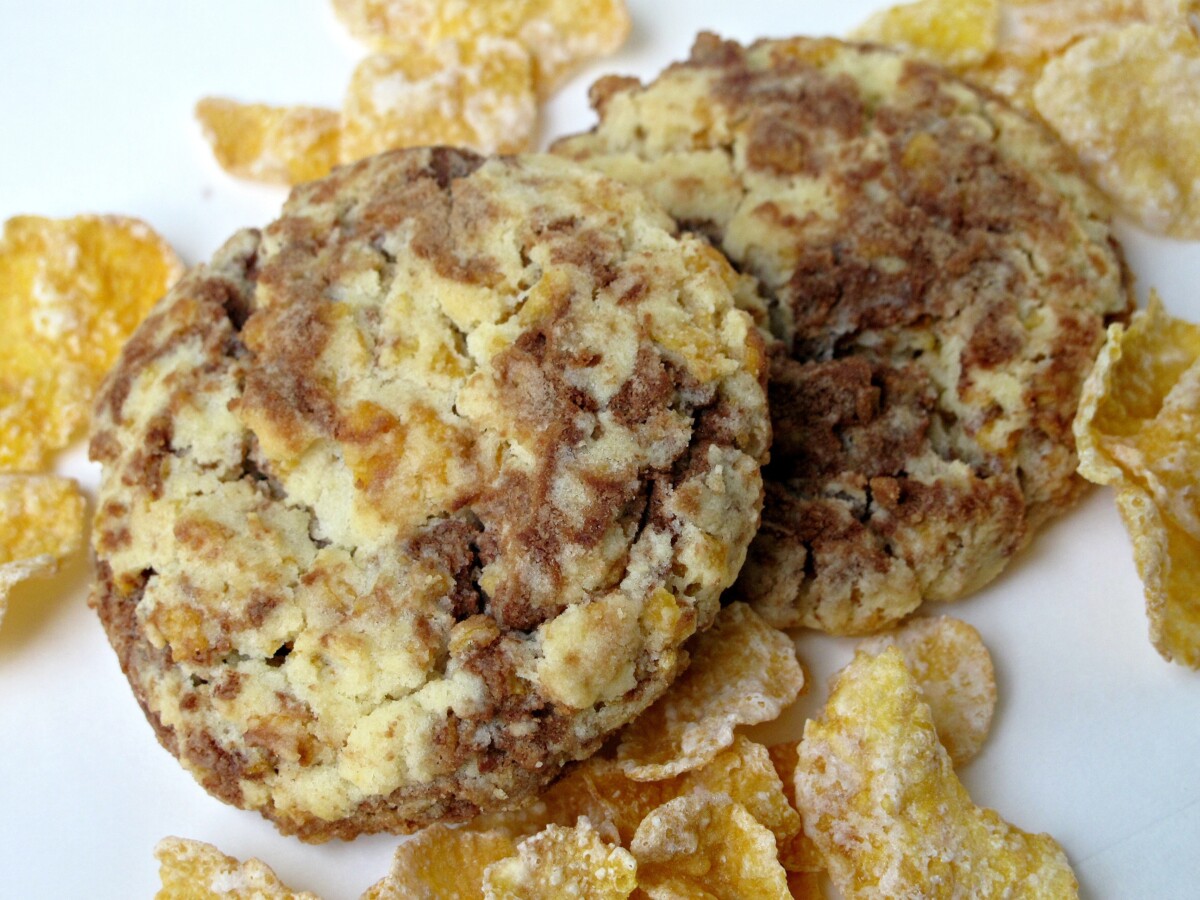 More cereal cookies
Chewy and crunchy granola Breakfast Bars are packed with oats, dried fruit, and peanut butter.
Orange Cranberry White Chocolate Cookies get their crunch from rice cereal and lots of amazing flavor from orange zest, cranberries, and creamy white chocolate.
Frosted Flakes sugar Cookies are super thin and crunchy sugar cookies coated in frosted flakes for extra crunch and sweet flavor.
Creamy chocolate and peanut butter combine with a cereal puffs making No Bake Chocolate Peanut Butter Cookies a crunchy, one bite cookie treat.
Oatmeal Cutout Cookies are deliciously spiced oatmeal sugar cookies that you rollout and shape with cookie cutters.
Ready to bake? Join the free membership group to get new recipes and a newsletter delivered to your inbox! You can also stay in touch on Facebook, Pinterest, and Instagram. I'd love to stay in touch!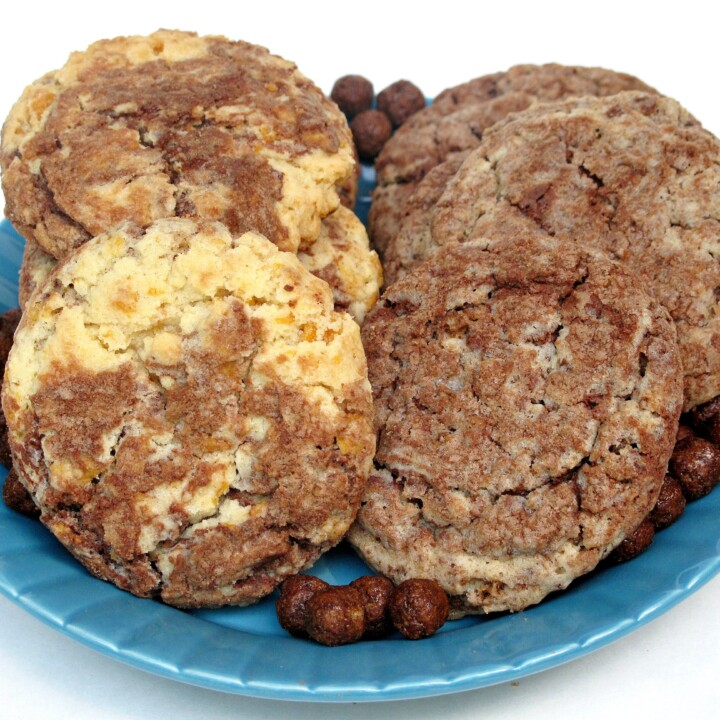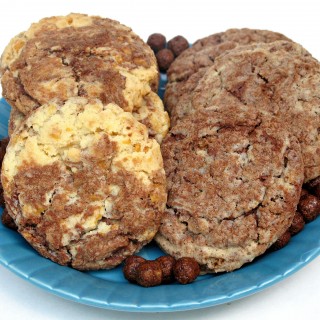 Cereal Cookies
Customize these crunchy cookies with your favorite breakfast cereal.
Print
Rate
Ingredients
1

cup

semi-sweet chocolate chips

3

cups

sugary cereal

Frosted Flakes, Cocoa Puffs, Cocoa Krispies, etc.

2

cups

all-purpose flour

1

teaspoon

baking soda

½

teaspoon

salt

1

cup

unsalted butter

margarine, or vegetable shortening (butter flavor). Butter produces a chewier cookie that gets crunchy over time. Shortening produces a crunchy cookie.

1

cup

granulated sugar

2

large eggs

2

teaspoons

vanilla extract

***Desert safe adaptations: Use vegetable shortening. ***
Instructions
Preheat oven to 350 degrees F. Line a cookie sheet with parchment paper.

Place chocolate chips in a small microwave safe bowl. Heat for 1 minute. Stir. Continue heating for 10 second intervals, stirring inbetween, until completely melted. Set aside to cool slightly.

Place cereal in a large zip lock bag and crush into tiny pieces with a rolling pin.

In a medium bowl, whisk together flour, baking soda, and salt.

In the bowl of an electric mixer, cream together sugar and butter/margarine/vegetable shortening, until fluffy.

Add eggs and vanilla. Mix for at least 3 minutes.

Gradually add the flour mixture and combine thoroughly.

Stir in the crushed cereal.

Gently fold in the melted chocolate, leaving ribbons of chocolate throughout the dough.

Scoop 2 tablespoon sized (golf ball) balls of dough and place on the prepared baking sheet, at least 2 inches apart.

Bake for 10-12 minutes. (Slightly under-baking is recommended for long distance care packages.)

Remove cookies from baking sheet to cool on wire racks.

Store at room temperature in an airtight container for at least 1 week. Cookies will get crunchier over time.
Notes
Packing tips
Double wrap pairs of cookies (with bottoms together) in plastic wrap, then place in an airtight container or zip lock bag. For longer storage, vacuum sealing is recommended.
Nutrition
Calories:
161
kcal
|
Carbohydrates:
19
g
|
Protein:
2
g
|
Fat:
9
g
|
Saturated Fat:
5
g
|
Trans Fat:
1
g
|
Cholesterol:
28
mg
|
Sodium:
94
mg
|
Potassium:
53
mg
|
Fiber:
1
g
|
Sugar:
10
g
|
Vitamin A:
258
IU
|
Vitamin C:
2
mg
|
Calcium:
9
mg
|
Iron:
1
mg