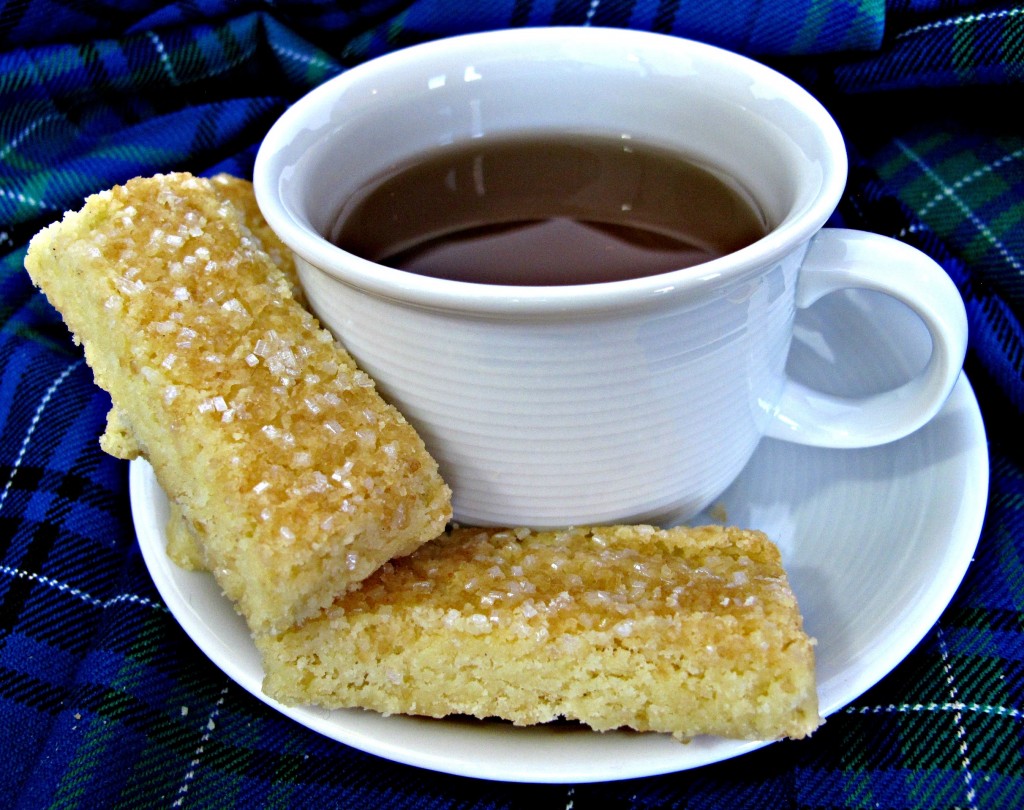 Lately, my daily preparations for venturing to the dog park resemble being outfitted for an expedition to a polar region. Its cold, but not that cold. I am just a weather wimp. I have invested heavily in Under Armour which I wear in four layers under my down coat (picture The Michelin Man). A hat, double gloves, ski socks, and snow boots complete my ensemble. If you are a dog person, this level of dedication to my dog's exercise routine isn't surprising. Most non-dog people I know, are quite sure I am nuts.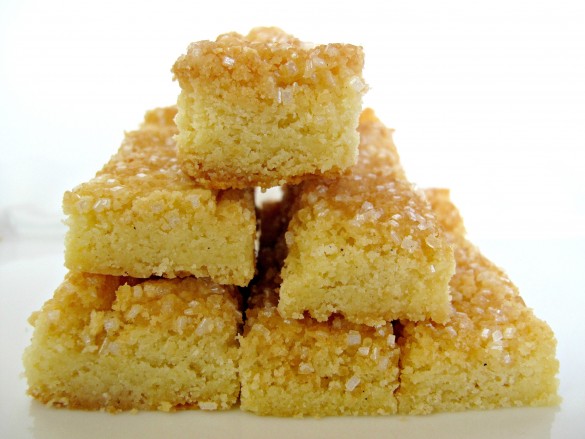 My Sheltie isn't phased by the cold. His ancestors worked herding sheep across the windswept hills of the Scottish Shetland Islands. Under his silky topcoat, he has a second insulating layer of fur. Cold weather fills him with joyous exuberance. I am phased by the cold. Though some of my ancestors came from Siberia, I do not appear to be genetically programmed to withstand temperature dips. Cold weather fills me with cold.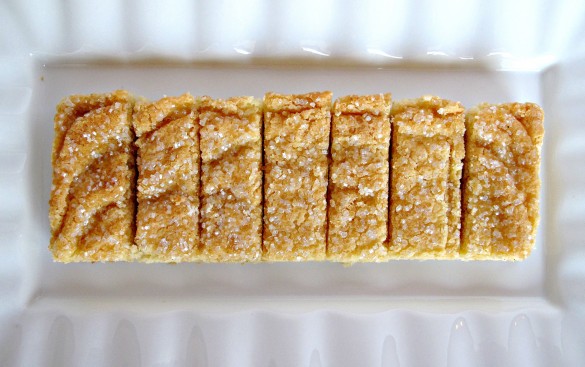 After an hour (or two) at the park, I am in need of liquid warmth. It has become my routine to return home for a late afternoon "cuppa". Sometimes I make a cappuccino. Often I brew some tea. I usually go for fruity or floral teas, but for defrosting purposes I like Earl Grey, preferably accompanied by a piece of Scottish Shortbread. There is something about the rich, buttery flavor of shortbread that I find both soothing and restorative.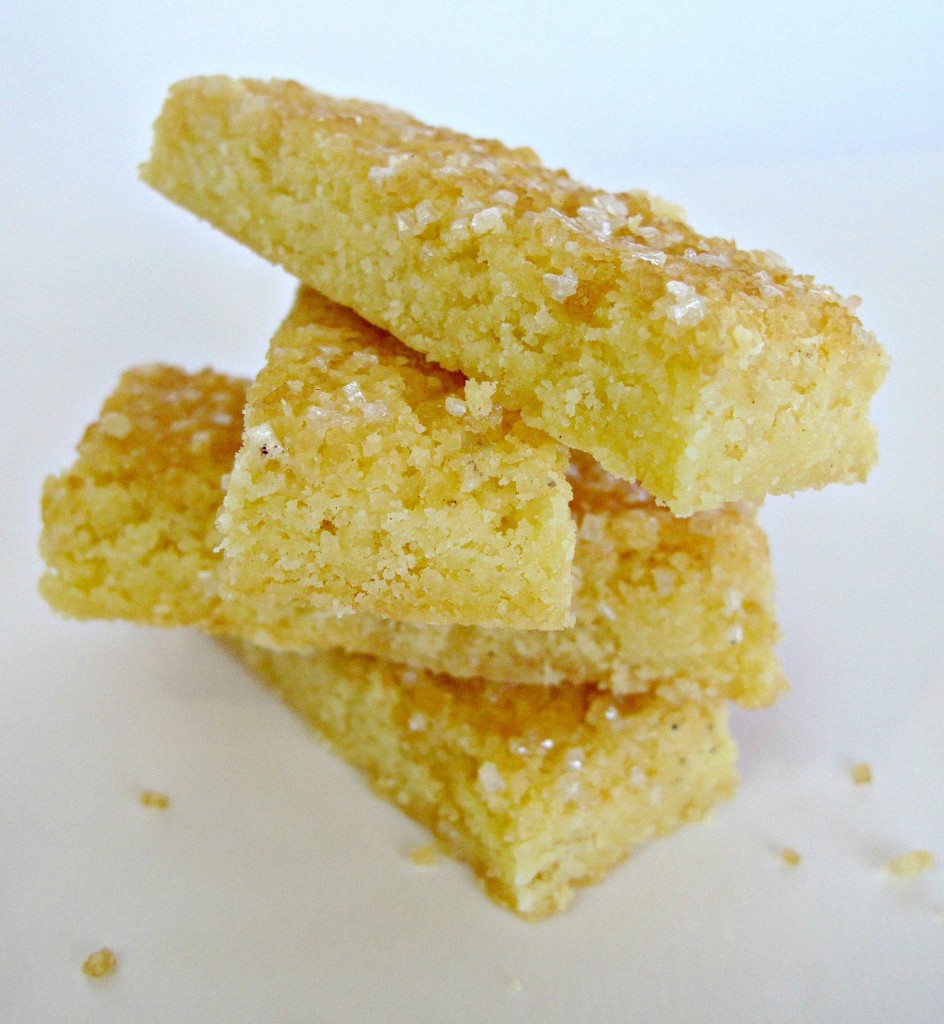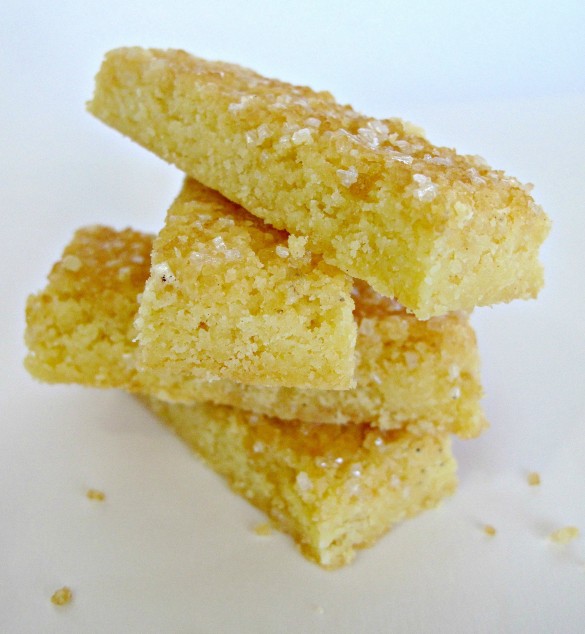 Shortbread is Scotland's gift to the cookie world. Thank you, Scotland! It is the simplest of cookies to make and calls for the simplest of ingredients.Traditionally, Scottish Shortbread is made with a 3:2:1 ratio of flour, butter, and sugar. By adding rice flour (or corn starch), the cookie gets a slight crunch to its tender crumb which melts in your mouth. Buttery flavor is the main focus here. I splurge and use a European butter (usually Kerrygold) for shortbread. European butters have a higher butterfat content than American butters which gives the shortbread a more intense butter flavor. I highly recommend it. Stored in an airtight container at room temperature, shortbread stays delicious for at least 2-3 weeks making it an ideal cold weather care package cookie or year round cookie jar standard. The flavor gets richer over time. Because of the high butter content, I do not advise mailing shortbread under hot weather conditions.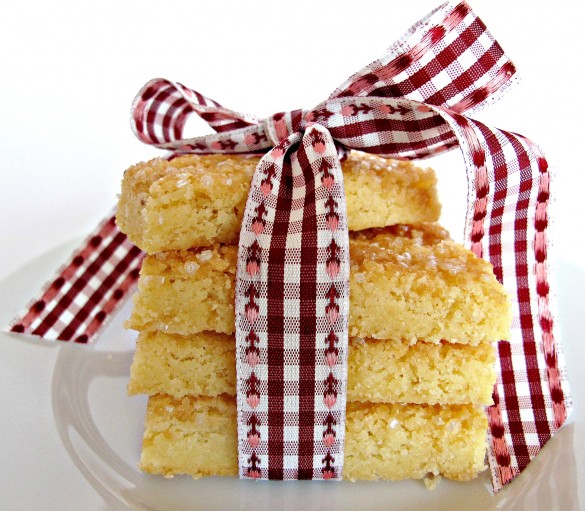 FOR MORE SHORTBREAD AND BUTTER COOKIES TRY THESE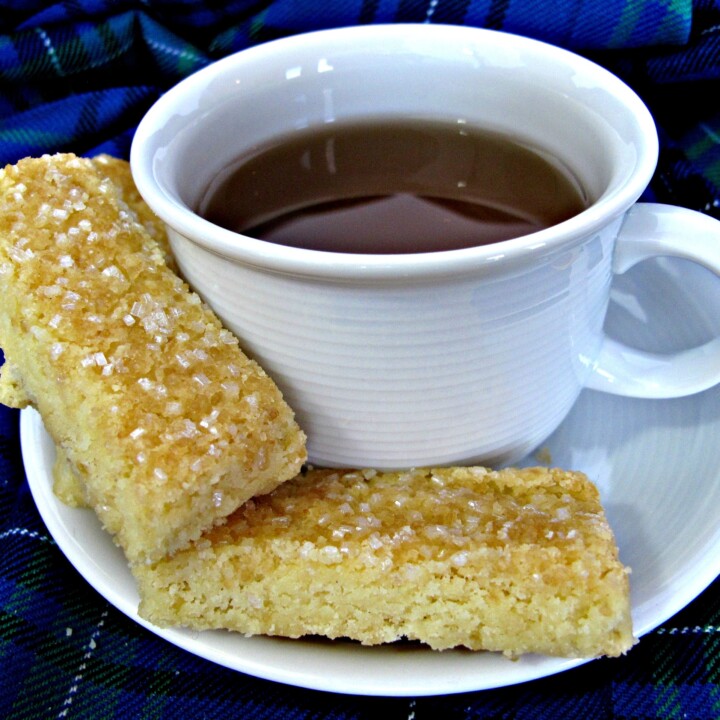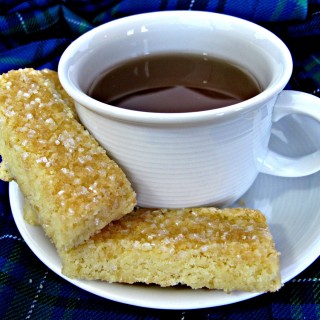 Buttery Scottish Shortbread
This buttery cookie has a slight crunch and a melt-in-your-mouth texture. The perfect tea time treat.
Print
Rate
Adapted From:
Michael Ruhlman's Americanized version from The Edinburgh Book of Plain Cookery Recipes (1920)
Ingredients
1 ½

cups

all purpose flour

½

cup

rice flour

or corn starch

8

ounces

butter

European butter recommended, at room temperature

½

cup

granulated sugar

1

tablespoon

Demerara sugar mixed with 1tablespoon white decorating sugar

optional
Instructions
Preheat the oven to 350 degrees F. Line an 8" x 8" pan with parchment.

In the bowl of a stand mixer, combine all ingredients until a dough forms.

Press the dough evenly into the prepared pan, then sprinkle with decorating sugar mix. Press the sugar gently into the dough so that it will stick.

Optional: If you want to prick the dough with a fork, first score the dough into bars by pressing a knife partially into the dough. Then use a fork to create prick marks within the scored lines.

Bake for 25-35 minutes until lightly brown.

Allow to cool in the pan until warm (about 10 minutes) then cut. Cool completely before removing from the pan.

Store at room temperature in an airtight container for at least 3 weeks.
Notes
Packing tips
Double wrap small piles of cookies in plastic wrap then place snugly in an air tight container for mailing.
Nutrition
Calories:
190
kcal
|
Carbohydrates:
20
g
|
Protein:
2
g
|
Fat:
12
g
|
Saturated Fat:
7
g
|
Trans Fat:
1
g
|
Cholesterol:
30
mg
|
Sodium:
2
mg
|
Potassium:
20
mg
|
Fiber:
1
g
|
Sugar:
7
g
|
Vitamin A:
354
IU
|
Calcium:
6
mg
|
Iron:
1
mg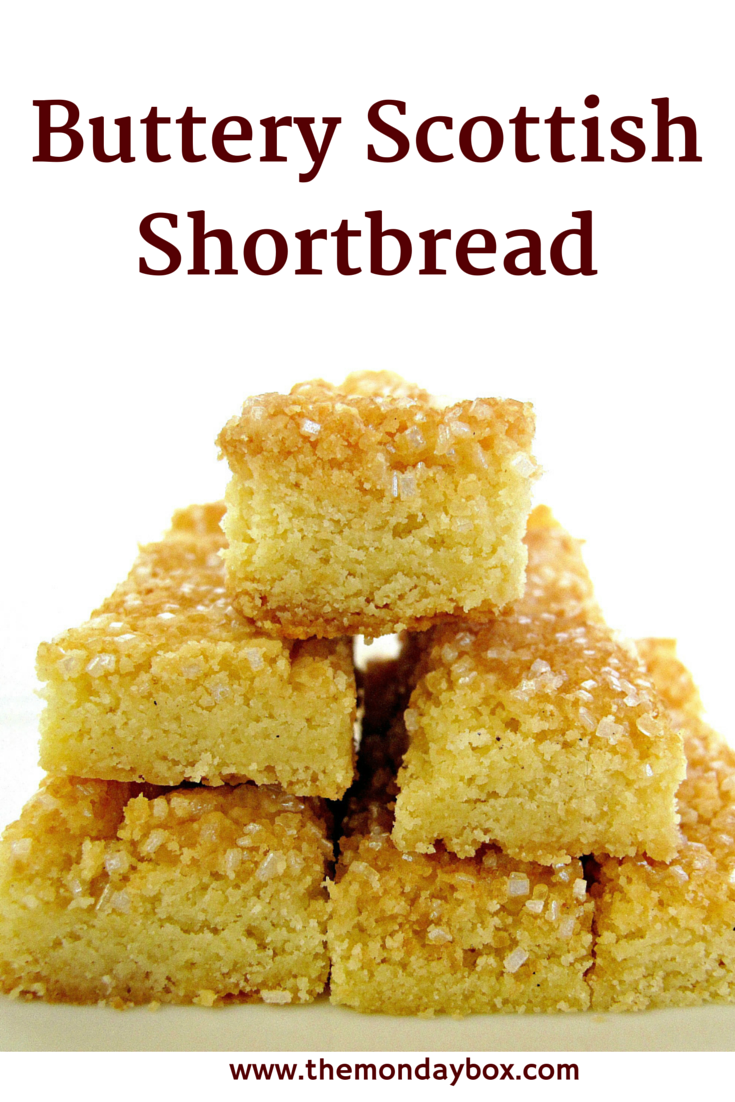 Save