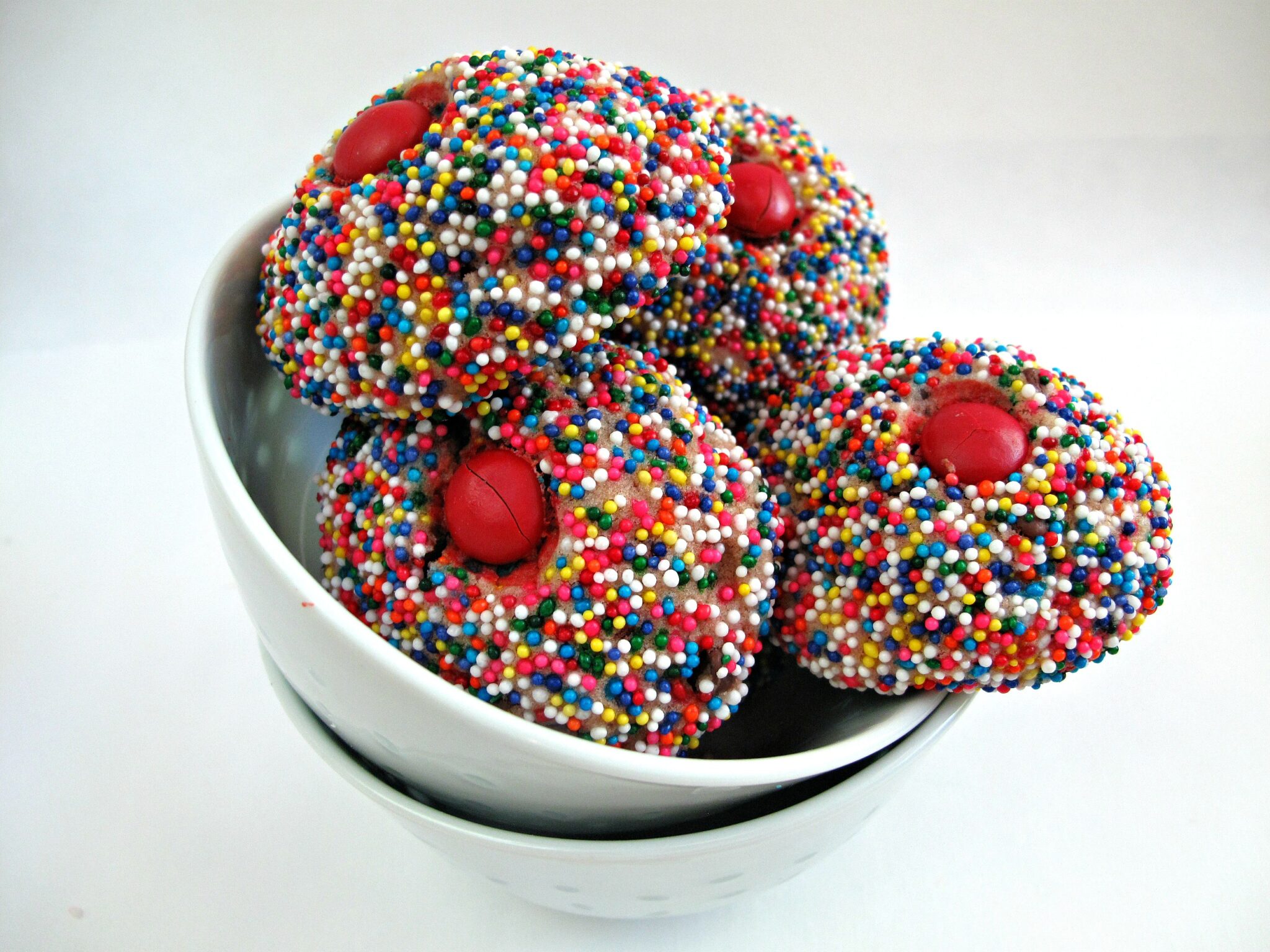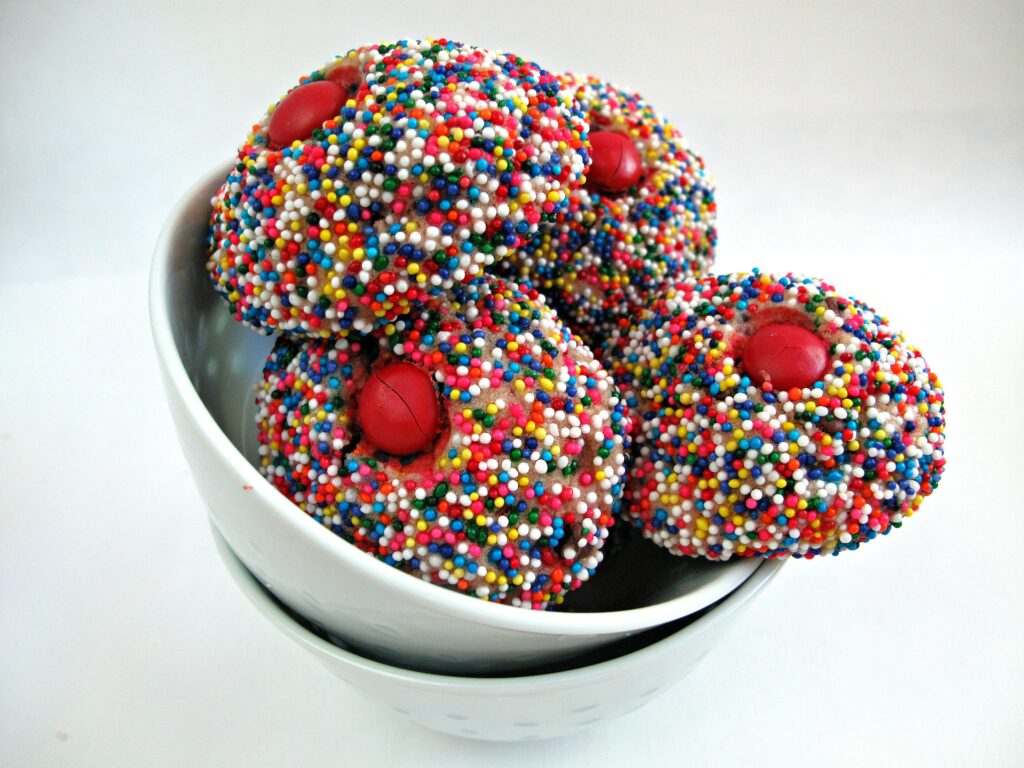 I live in St. Louis, a renowned baseball town. Summer time and Cardinals red go hand in hand. It was a given then, that my June Military Care Package #3 would have a baseball theme. Because Paratrooper Derik is also from St. Louis, I   included some Cardinals treats. That was easier to do than I expected. Our two local supermarkets both carry a variety of foods and novelty items with the Cardinals logo. Whether the care package is team specific or generic, a baseball care package should bring a smile to the sports enthusiast and a reminder of home to our military heroes.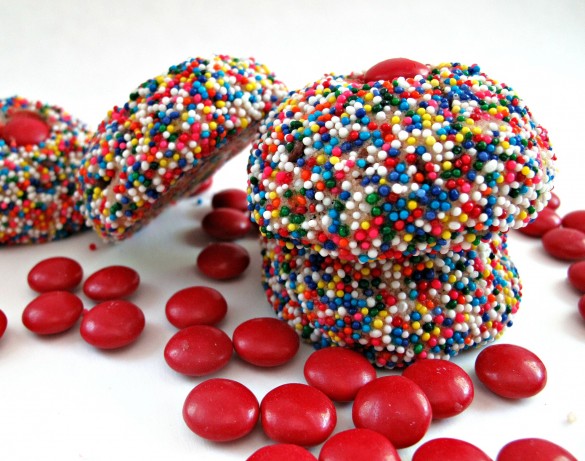 It is summer in Afghanistan. Summer's extreme heat prompted the creation of "desert safe guidelines" for care packages. Imagine a heat so intense, Jolly Ranchers arrive melted. The purpose of following the guidelines is to send items that are least likely to melt, mold, or spoil. Some of the guidelines are obvious. A chocolate bar isn't going to make it. There are also guidelines that are perhaps less obvious. Vegetable shortening (Crisco) is the fat least likely to go rancid. White sugar is the sweetener least likely to promote mold. Last summer, I published 20 Monday Box recipes that attempted to carefully follow desert safe guidelines. Finding or creating recipes using just vegetable shortening and granulated sugar wasn't easy. I wasn't even sure it was necessary. So, I asked a group of Soldiers' Angels bakers, who collectively had mailed hundreds of care packages, how carefully they follow the desert safe rules. Most of the bakers told me they bake with butter and brown sugar/honey/molasses year round and their soldiers haven't reported any problems. I remain confused on this topic but choose to err on the side of caution. Most of the items I send will follow the desert safe guidelines. If I learn that any item I send arrives melted, moldy, or spoiled, I will let you know.
Part 1 Care Package Contents: To set the mood, the flaps of the box are decorated with color photos of Cardinals players cut from the sports section of the newspaper. The items in this box were chosen to invoke the tastes of traditional baseball stadium snacks. Peanuts (in a Cardinals logo bag) and Cracker Jacks are essential. When I found Cardinals Pez and Cardinals cookies, those had to be included too. Slim Jim jerky is my hot dog substitute. Numerous web sites report that beef jerky is one of the items most frequently requested by deployed military. I have no idea why. I also included popcorn balls in baseball wrapping, sunflower seeds, Big League Chew gum and Big League Chew blow pops. This care package didn't have room (no matter how I arranged and rearranged) for a previously published Monday Box recipe.
Part 2 Circle Sugar Cookies: Finally I am delivering on my promise to keep the decorating simple! Icing the sugar cookies to look like baseballs was the obvious choice for this care package. A search on Pinterest offered numerous options. Beki Cook's Cake Blog provides great directions with photos.
I used the vanilla and chocolate sugar cookie recipes from Lilaloa (one batch each) and faux royal icing from Bakingdom (one batch for each design). (The same sugar cookies I used for my Birthday Cake Cookies and Snowmen.) The cookies are outlined, then flooded in white. The remaining icing is colored red and is used to pipe the stitching on the baseballs. Allow the white icing to dry completely, preferably overnight, before piping on details. I used a great decorating tip from Beki to help figure out where to place the stitching. After the white icing has dried completely, use a round cookie/biscuit cutter to gently imprint the curved lines. Trying to imprint the lines before the white icing is dry will cause cracks.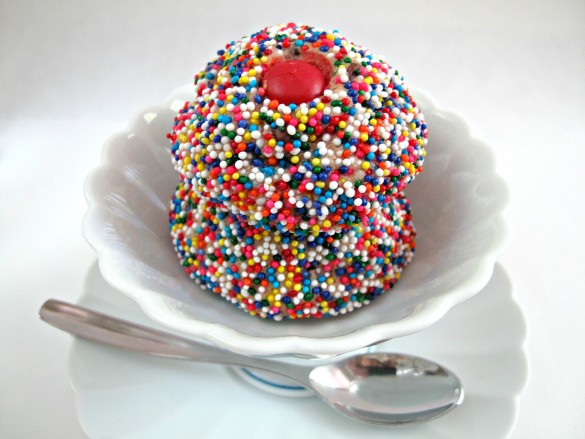 Part 3 New Recipe: I wanted the new recipe to include flavors from a baseball stadium treat. Beer, the number one concession beverage (the Cardinals play at Busch stadium, after all) came to mind, but alcohol is also number one on the "Don't Even Think About It" military care package rules. I went with ice cream instead; Melted Ice Cream Cookies.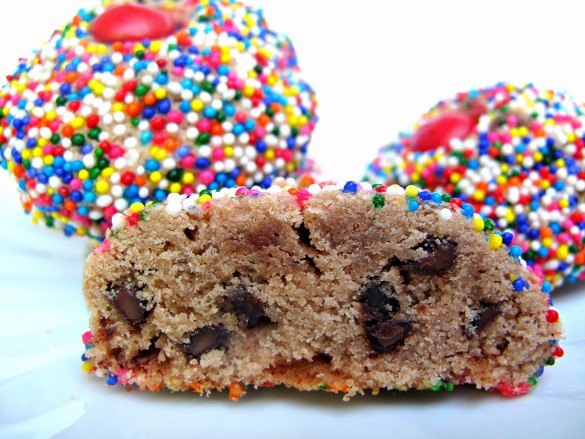 Melted Ice Cream Cookies are dense but tender balls of slightly sweet cookie, mildly flavored by the ice cream and chips of your choice. With a red M&M "cherry" on top, they even sort of look like slightly melted, sprinkle encased scoops of ice cream. Powdered sugar gives the dough a melt-in-your-mouth feel while the sprinkles provide crunch. Flavor combinations are up to you. I baked chocolate ice cream cookies with semi-sweet chocolate chips and vanilla ice cream cookies with butterscotch chips. Now I can say I sent ice cream to Afghanistan!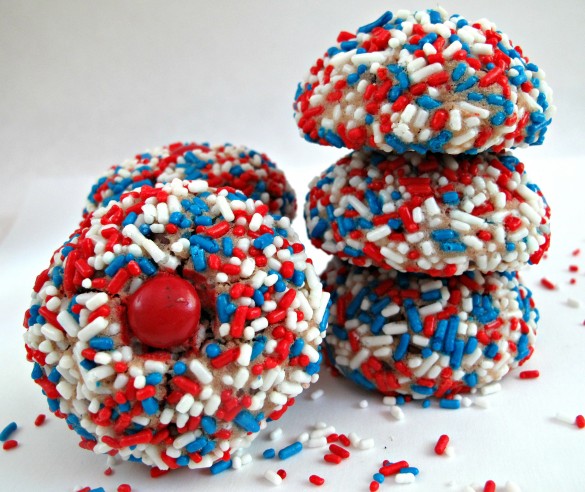 Wishing everyone a happy Memorial Day! I offer my heartfelt gratitude to the military men and women we honor today, who sacrifice so much to serve our country!  Care Package #3, filled with baseball thoughts and flavors, is also filled with my thanks and good wishes for Paratrooper Derik and those he serves with.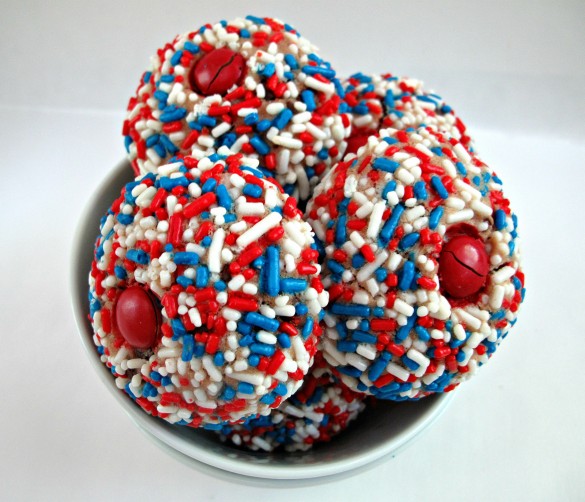 You can read more about desert safe ingredients and find an index of all of the desert safe recipes on The Monday Box by clicking here.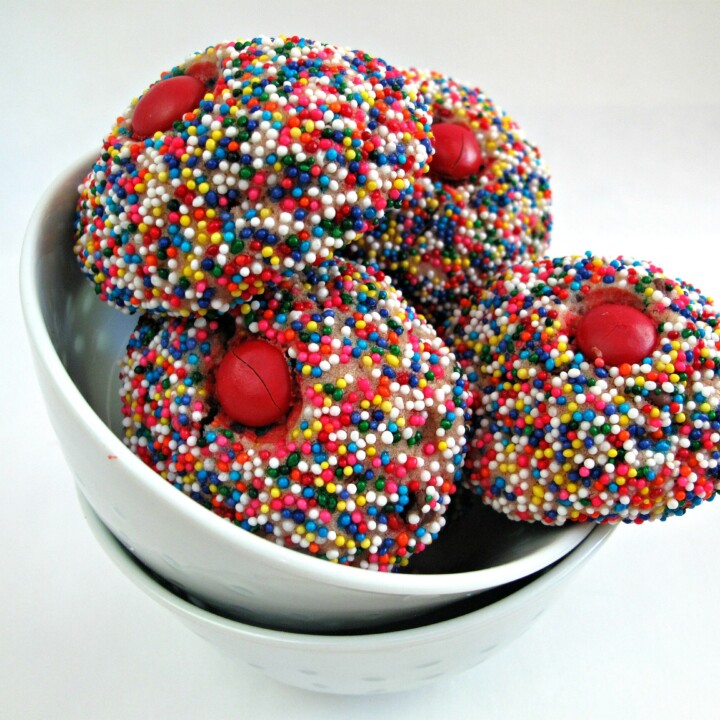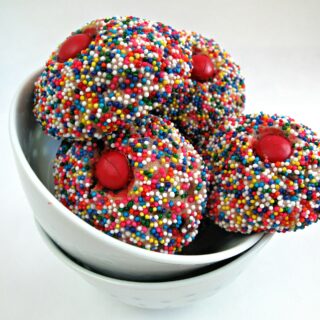 Melted Ice Cream Cookies and Military Care Package #3
These dense, tender cookie balls are flavored with melted ice cream and chocolate chips.
Print
Rate
Ingredients
2 ½

cups

all-purpose flour

1

teaspoon

baking powder

¾

cup

confectioners sugar

1

cup

unsalted butter

cold

1

teaspoon

vanilla extract

1

large egg

1

cup

ice cream

melted

1

cup

chocolate chips

1

cup

sprinkles or nonpareils

24

red candies
Instructions
In a medium bowl, whisk together flour, baking powder, and confectioners sugar.

In the bowl of a food processor, pulse the flour mixture with the butter/vegetable shortening until crumbly.

Add the vanilla, egg, and melted ice cream. Process until a smooth dough forms.

Add the chocolate chips and pulse a few times to distribute the chips and chop them slightly.

Scoop the dough (it will be soft and sticky)into a disc shape on a piece of plastic wrap and freeze for one hour or until firm. Dough can also be refrigerated overnight to firm.

When ready to bake: Preheat oven to 350˚F. Line a baking sheet with parchment paper. Place the sprinkles in a shallow bowl.

Scoop a 2 tablespoon portion of dough. Using your hands roll the dough into a ball. Roll the ball in the sprinkles to coat.

Place the sprinkle coated dough balls on the prepared baking sheet 2" apart. Gently press a red m&m onto the top of each cookie.

Bake for 12-14 minutes until just firm to the touch. Remove from the oven and allow to cool a few minutes on the baking sheet before placing the cookies on a wire rack to cool completely.

When completely cool, store in an airtight container at room temperature for up to 1 week.
Notes
If shipping these cookies during hot weather, use vegetable shortening (Crisco) instead of butter to avoid heat spoilage.
Packing tips
Double wrap pairs of cookies in plastic wrap with bottoms together.
Place wrapped cookies in a column inside an airtight container or ziplock bag (with as much air squeezed out as possible).
Nutrition
Calories:
187
kcal
|
Carbohydrates:
24
g
|
Protein:
2
g
|
Fat:
9
g
|
Saturated Fat:
5
g
|
Trans Fat:
1
g
|
Cholesterol:
29
mg
|
Sodium:
34
mg
|
Potassium:
30
mg
|
Fiber:
1
g
|
Sugar:
12
g
|
Vitamin A:
271
IU
|
Calcium:
23
mg
|
Iron:
1
mg