Halloween night was very quiet in our neighborhood. The doorbell rang with trick-or-treaters exactly once. We have never had a lot of trick-or-treaters and I always have left over candy. Each year I think maybe something will change, so I overbuy treats, worried that I might run out. An overabundance of little chocolate bars was the inspiration for 3-2-1 Candy Bar Mug Cake, a quick and delicious way to put left over candy to use in a spectacular mug cake.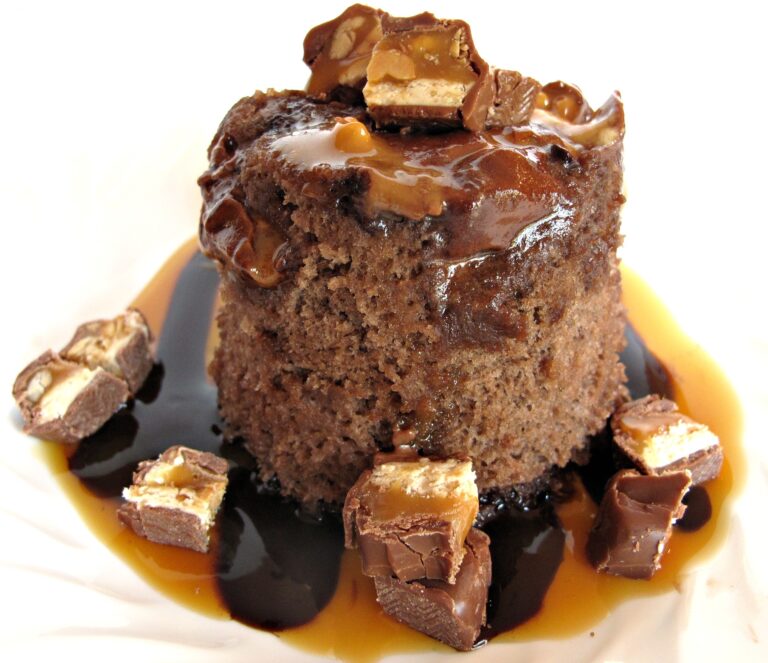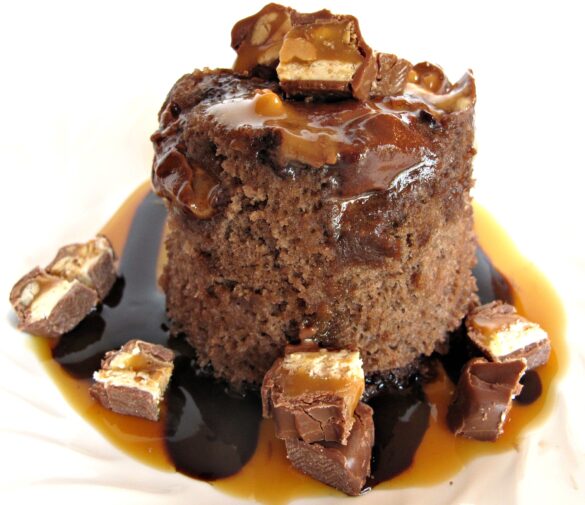 In pre Monday Box years, I took the "healthy" approach to overbuying candy. I only bought candy I couldn't eat (nuts) or didn't particularly like. That made willpower less mandatory.
Now I shop for candy with future baking in mind. I don't bake with things I don't like, so I was doomed to Halloween candy nibbling. For several days. They are such tiny bars, after all.
However, now that I have conscientiously taste tested 3-2-1 Candy Bar Mug Cake with all 5 varieties of left over candy bars (some several times to get it right), I can honestly say I have had enough until next year. These instant cakes are amazing. Sweet. Gooey. Crunchy. I just don't advise 5 all at once. Share.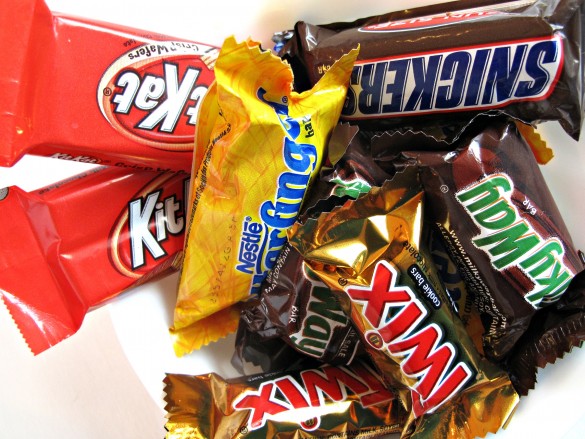 3-2-1 Candy Bar Mug Cake couldn't be quicker or easier. Especially this time of year, quick and easy is a winner. Whether for a speedy after school snack, an instant gratification dessert, or a 3 a.m. studying-for-exams boost, a little 3-2-1 magic is the answer.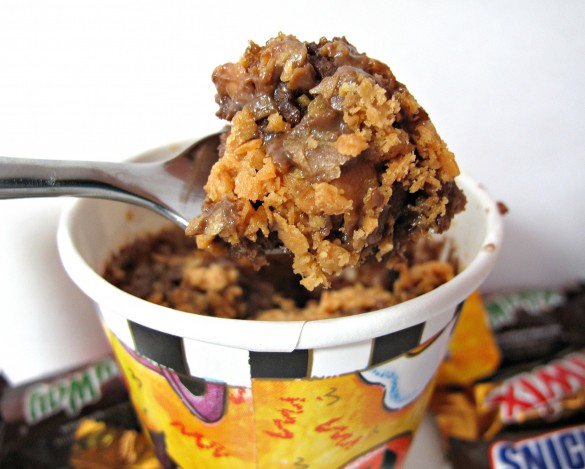 The ingredients for 3-2-1 Candy Bar Mug Cake are just the "magic" 3-2-1 cake mix (1 box any flavor cake mix plus 1 box angel food cake mix) and 2 or 3 mini candy bars of your choice. I think most chocolate bars or m and m's would work.
I taste tested Snickers, Milky Way, Butterfinger, Twix, and Kit Kat. Don't use Kit Kat. The cookie wafers get soft and mushy. The others were all fabulous. My surprise favorite was the Butterfinger.
I didn't expect that the crunchy peanut butter center of the Butterfinger would melt into gooey, sweet, peanut buttery sauce inside the chocolate mug cake. With some chopped Butterfinger sprinkled on top after baking, the combination of gooey and crunchy was outstanding.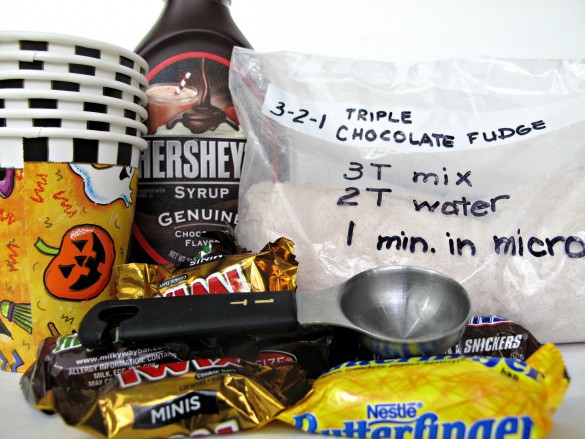 3-2-1 Candy Bar Mug Cake is such a great idea, you might even want to hit the after Halloween sales and stock up on some bags of snack size chocolates. The ingredients for 3-2-1 Candy Bar Mug Cake would make any care package recipient very happy and would be perfect in a gift basket for anyone with a sweet tooth.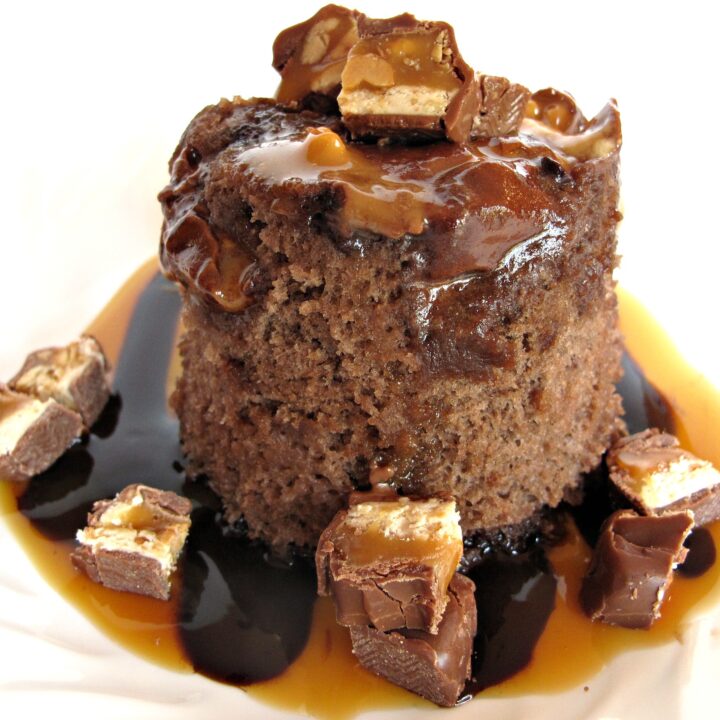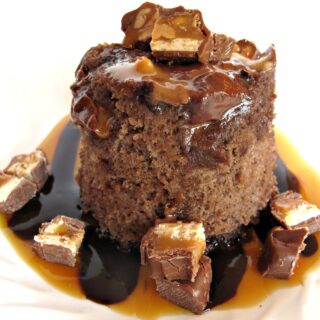 3-2-1 Candy Bar Mug Cake
The most delicious way to use up extra candy bars is in a one minute microwave mug cake!
Print
Rate
Ingredients
1

box

Angel Food Cake mix

1

box

chocolate or vanilla cake mix

Non-stick spray

if not using disposable cups

Water

48

snack size chocolate bars

2-3 bars for each individual cake

3

cup

chocolate and/or caramel syrup

about 2 tablespoons per cake
Instructions
In a gallon sized ziplock bag, combine the two boxes of cake mix. Shake the bag to mix thoroughly.

If using a microwaveable mug, lightly coat the inside of a with non-stick spray. Without the spray the cake will stick to the mug and the mug is harder to clean. If using a disposable, microwave safe paper cup, no non-stick spray is needed.

(Here comes the 3-2-1 part) Into the prepared mug/cup, stir together 3 tablespoons of cake mix and 2 tablespoons of water. Stir.

Roughly chop 2-3 candy bars and place into the batter, reserving a few pieces for topping the cake after baking.

Microwave on high for up to 1 minute until cooked. (My microwave takes 45 seconds.)

Add a few pieces of chopped candy bar and a generous dousing of chocolate or caramel syrup on top of the 3-2-1 cake. Then eat it right out of the mug. If you want to transfer the cake onto a plate, run a knife around the edge between the cake and the mug to loosen, dump out onto a plate, then add the chopped candy and syrup.
Notes
Packing tips
Combine the two cake mixes into a gallon-size ziplock bag labeled with directions.
Include a measuring spoon, bags of snack size chocolate bars, and a bottle of chocolate/caramel syrup.
If the care package is international, include microwave safe paper cups.
If the care package is domestic, add either a can of non-stick spray (for use with a ceramic mug) or microwave safe paper cups.
Don't forget to include the "recipe".
Nutrition
Calories:
559
kcal
|
Carbohydrates:
78
g
|
Protein:
7
g
|
Fat:
25
g
|
Saturated Fat:
14
g
|
Trans Fat:
1
g
|
Cholesterol:
2
mg
|
Sodium:
414
mg
|
Potassium:
460
mg
|
Fiber:
7
g
|
Sugar:
34
g
|
Vitamin A:
48
IU
|
Vitamin C:
1
mg
|
Calcium:
132
mg
|
Iron:
7
mg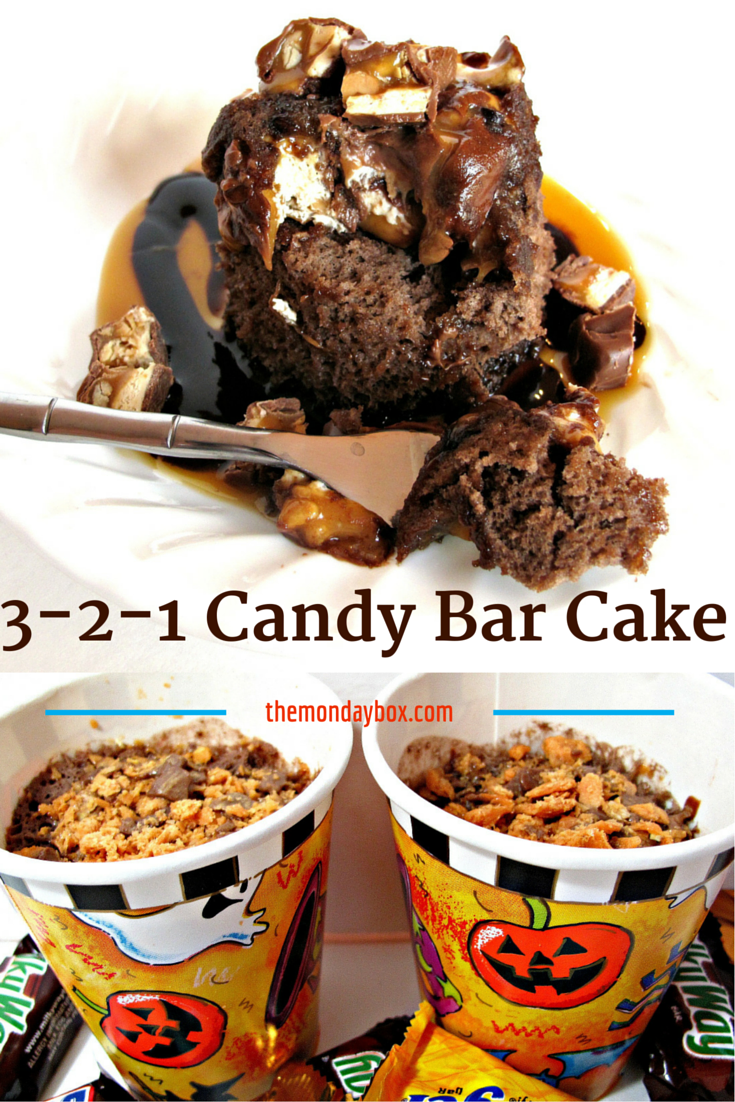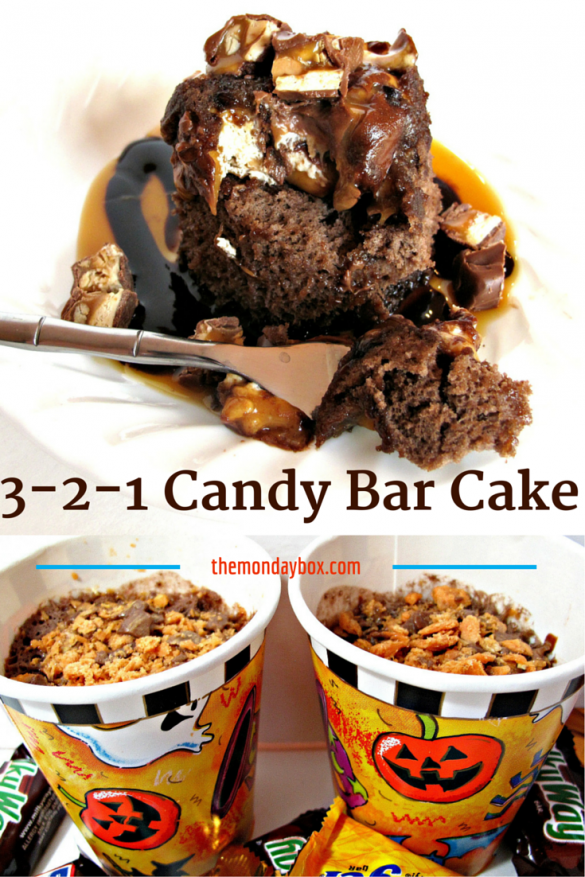 If you enjoy this 3-2-1 mug cake, you might also enjoy: