Rose Bud Butter Cookies add sparkle to any occasion. These flaky pastry cookies are enclosed in a crunchy sugar coating, then folded into piles of buttery goodness. The original Russian recipe calls them Crow's Feet (gusinie lapki), but they look more like rose buds to me!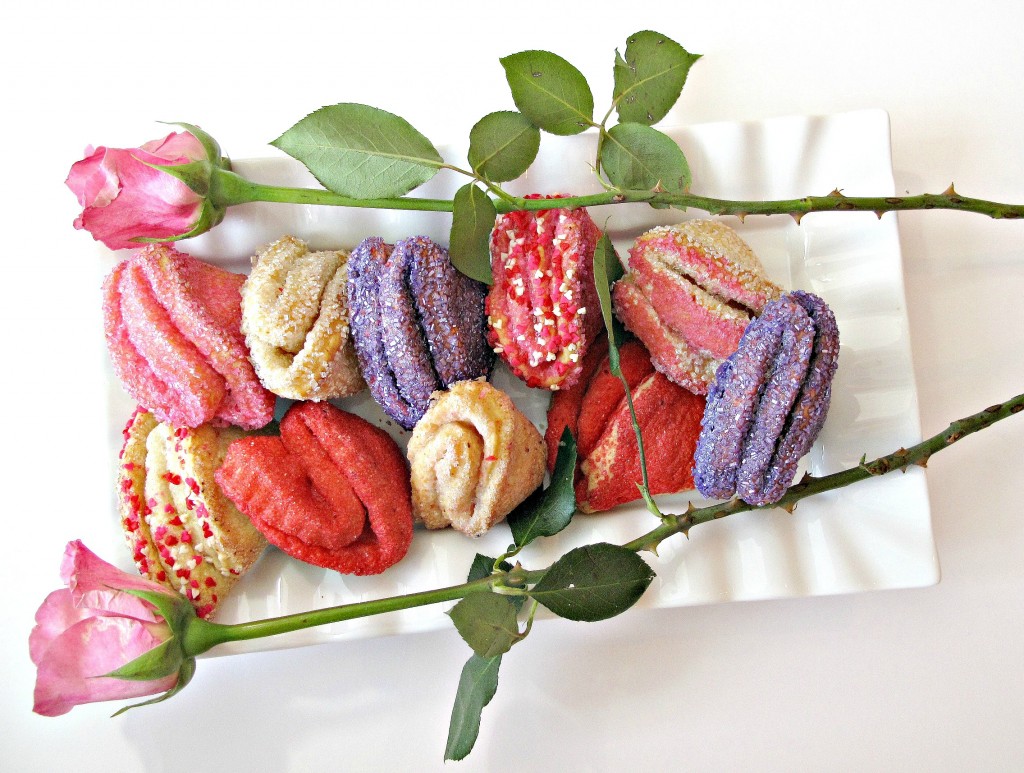 This Monday, February 17th, is Random Acts of Kindness Day. It's a day for reaching out and making someone's day a little brighter.
Sharing some rich, buttery, rose shaped cookies would certainly qualify as an act of kindness.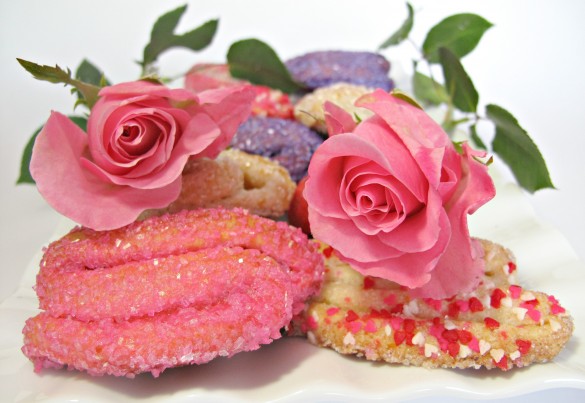 The richness of Rose Bud Butte Cookies comes from the butter plus an unusual cookie ingredient, cottage cheese. The small curds of the cottage cheese disappear into the dough while baking and make the layers of cookie flaky and moist.
This recipe uses the zest from one lemon to add a gentle whiff of citrus, perfect for enjoying with a cup of tea. I think vanilla extract or orange zest would be tasty variations.




The only change I made to the original Russian recipe was in the sugar coating process. Traditionally, only one side of the dough circle is pressed in sugar and the sugar coated side is always folded to the inside.
The result is a cookie without sugar on the bottom. Perhaps, in the days before non-stick surfaces, the caramelized sugar would stick to the baking sheet and make it difficult to remove the baked cookies. Lining a baking sheet with parchment paper makes it possible to enjoy the extra sweetness and crunch from a completely coated cookie.
In addition, encasing the dough in sugar keeps the cookie moist and delicious longer. The term "longer" is relative. Rose Bud Butter Cookies are flavorful, sturdy short distance travelers.
Double wrapped in plastic wrap and stored in an airtight container at room temperature, they will stay fresh for at least 5 days. I do not recommend them for long distance (military) or hot weather care packages.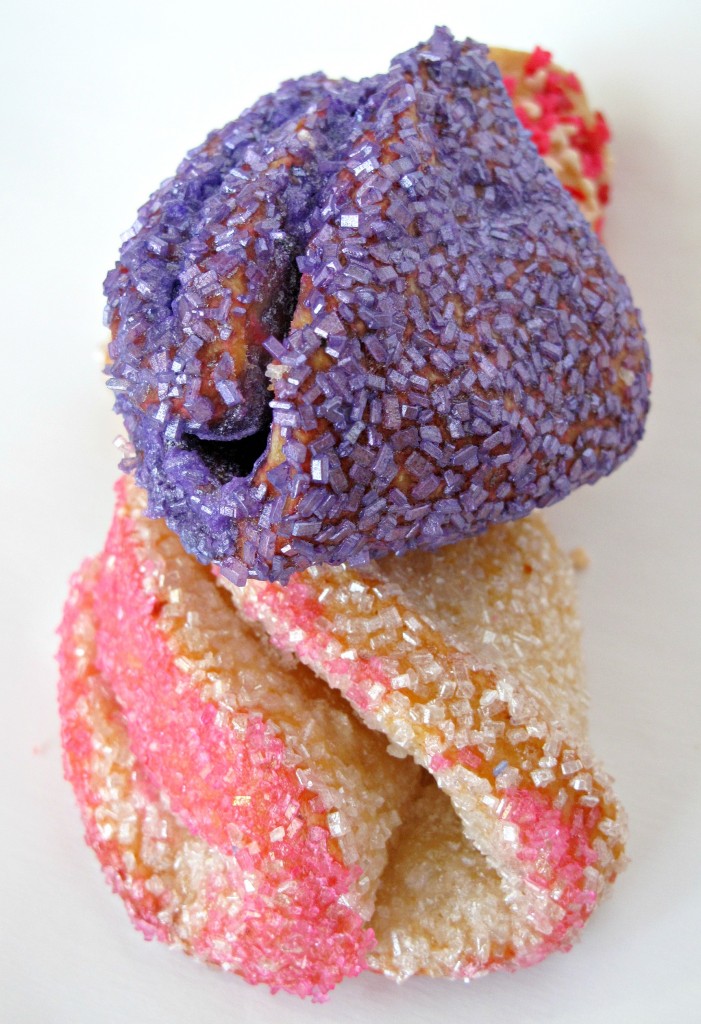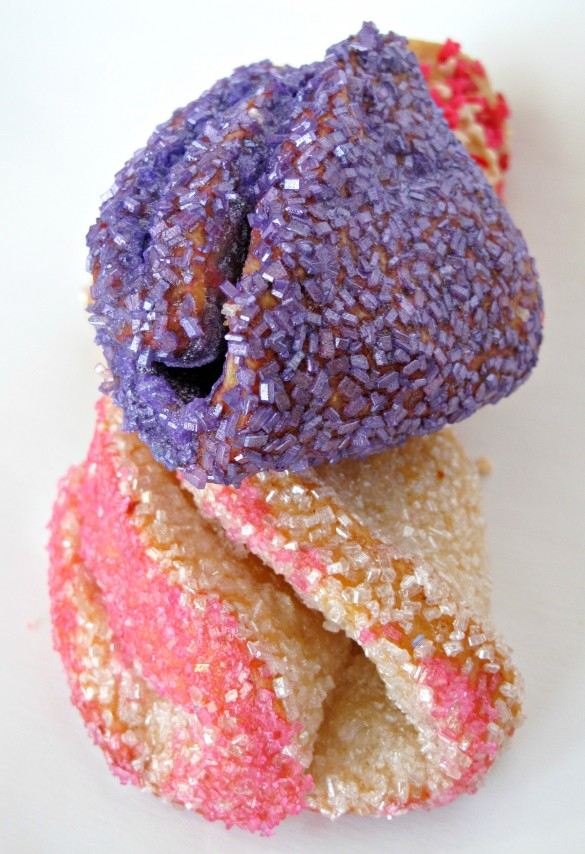 On Monday I will participate in Random Acts of Kindness Day by sharing these cookies and a Cup of Joe. Last year, I learned from my blogging friend, Gina, at Gina Left the Mall, about an easy and inexpensive random act of kindness called a Cup of Joe that has become important to me year round.
Many of the Monday Box recipes are created with the special requirements of military care packages in mind. The men and women who serve their country do difficult jobs in often dangerous and uncomfortable conditions.
I am in awe of their commitment and the sacrifices their families make and was dismayed to learn that many of our military feel forgotten by the very people they are serving. I am not a political person, but as a mom my heart goes out to each soldier and their families.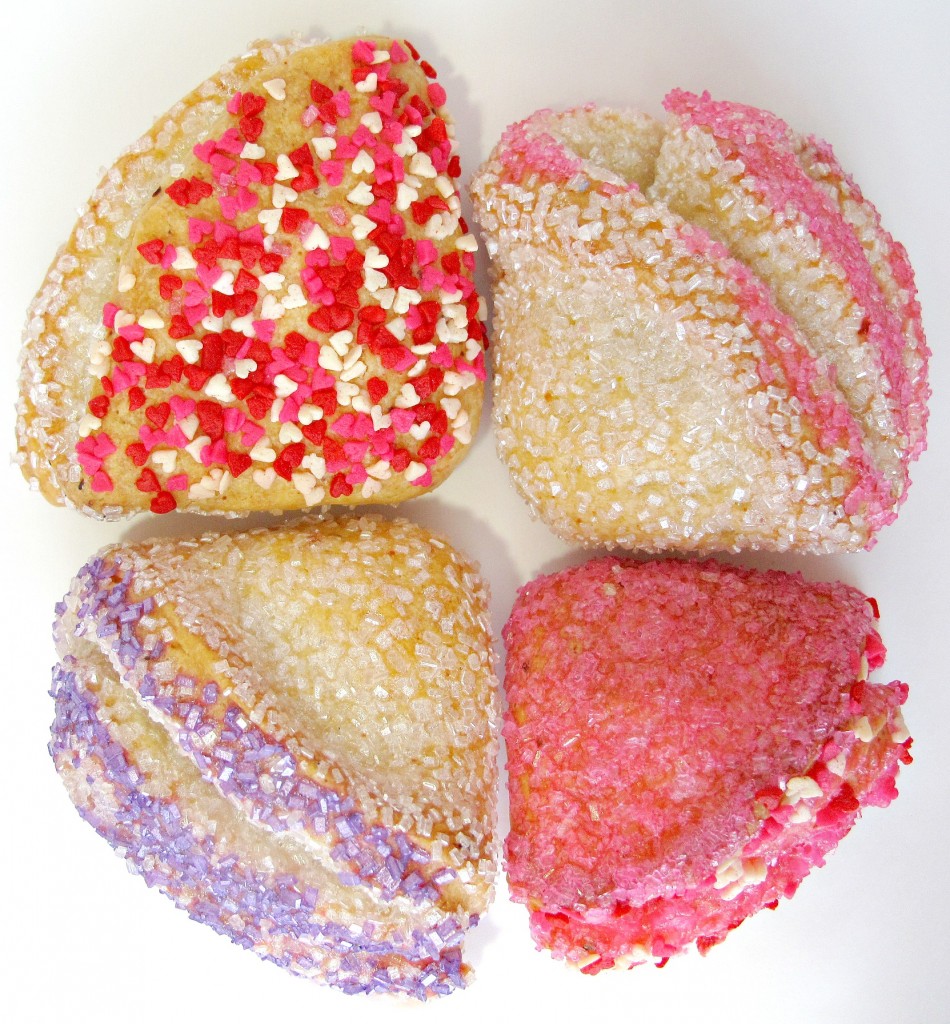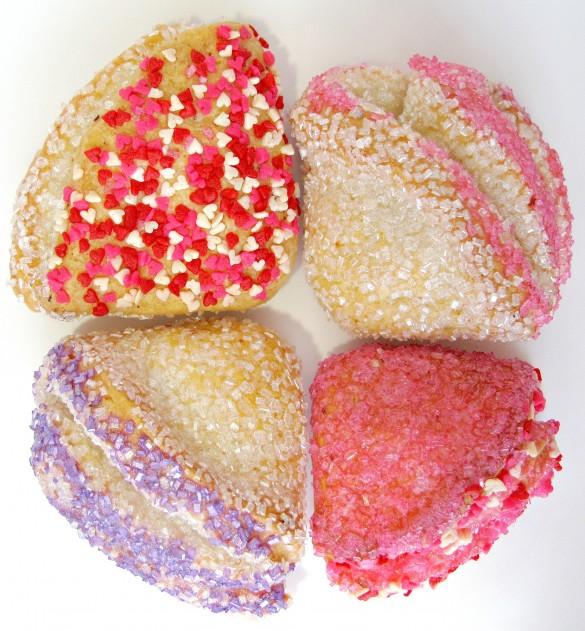 Cup of Joe is a program through Green Beans Coffee which has cafes on military bases throughout the world. Anyone can click on their site and, for only $2, donate a cup of coffee to a service person.
There is also the option to write a short message of support to go with the coffee. That random act, from one stranger to another, is so effortless and yet reaches across continents to communicate kindness.
I send Cups of Joe on a regular basis and receive thank you emails from the recipients. Just in case you have any doubt that one little cup of coffee can make a difference, I would like to share a few quotes from recent emails.
"…thank you very much for your support. I will certainly enjoy the cup of coffee. It is these little things that help us get through the deployment and being away from our families." Service Member serving at BPC Mall in Qatar
"…I would like to first thank you for all of your support and the COJ you sent. It is very thoughtful, kind and very much needed and appreciated. Yes it did bring me a smile. It is nice to know that there are still thoughtful and generous people like yourself out there that support us……Thank you, thank you, thank you." Service Member serving at Buehring MOAB in Kuwait
"…Thank you so much for the cup of coffee, it brings more than a smile to my face. It builds morale and motivation, and mostly it reminds me of the freedoms we are protecting. Thank you again, your gift means more than you know." Service Member in Southeast Asia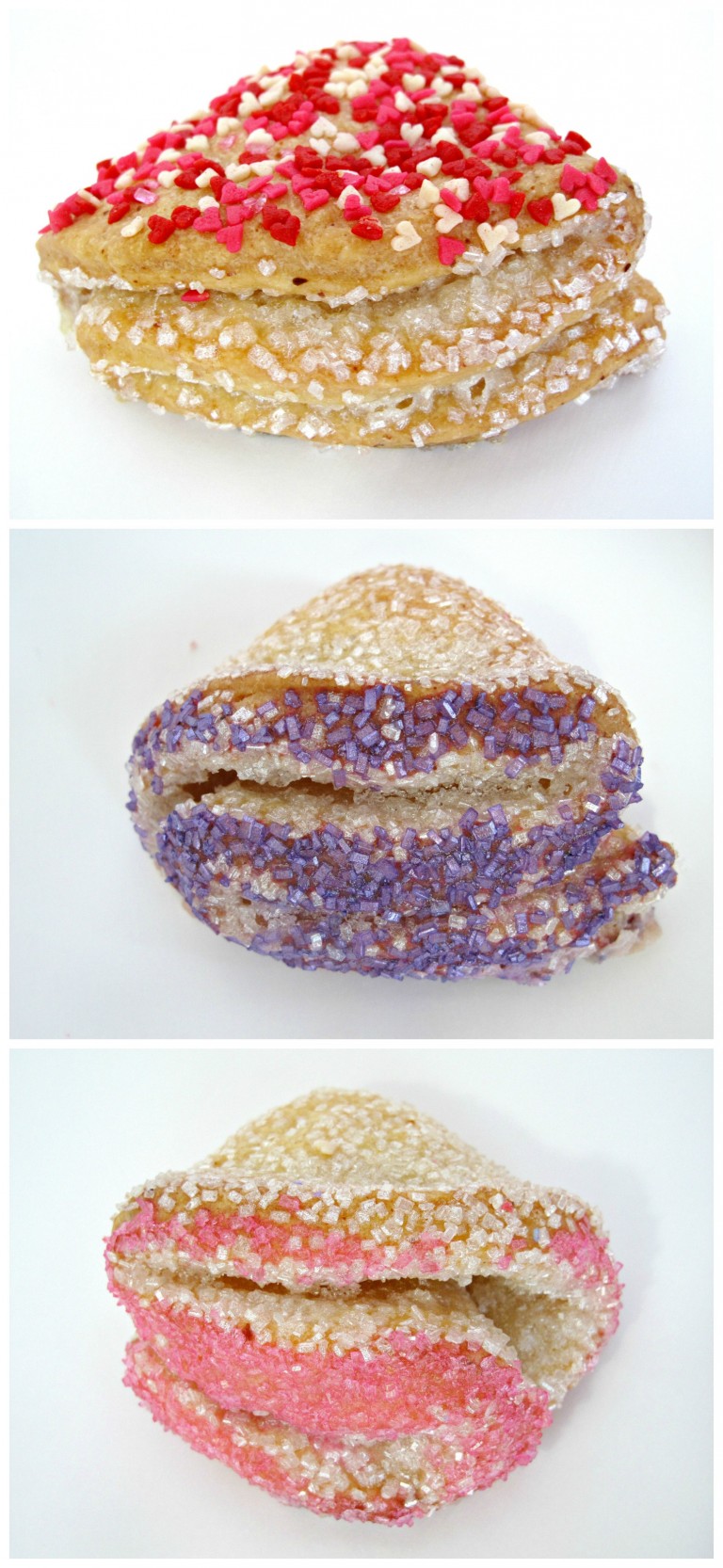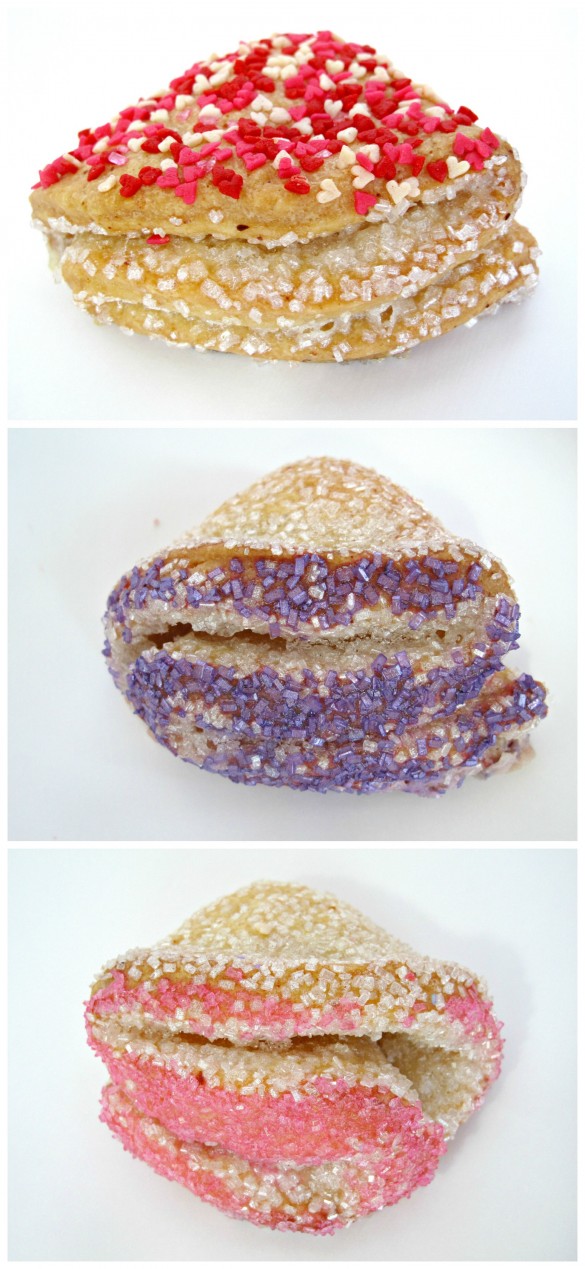 This Monday, join me in celebrating Random Acts of Kindness Day by baking some Rose Bud Butter Cookies and virtually sharing a cup of coffee with a service person, providing a combination morale and caffeine boost.
Participating requires little effort yet can have a huge impact. Simple acts of kindness can transform our world.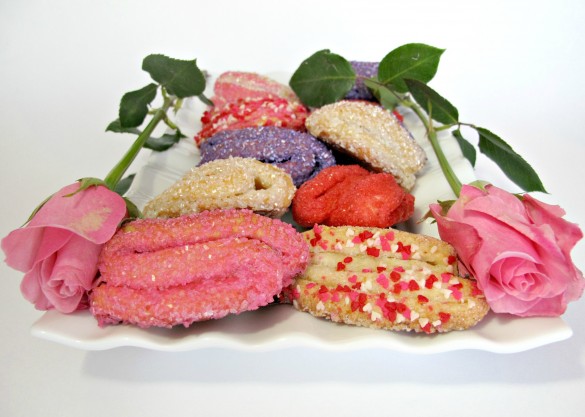 More butter cookies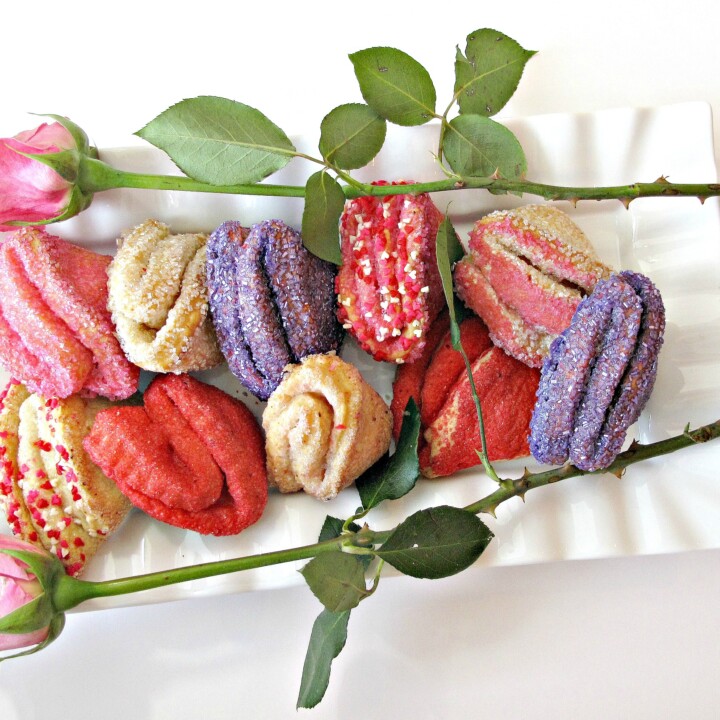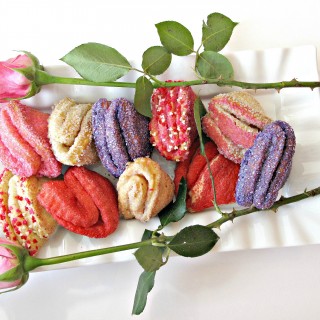 Rose Bud Butter Cookies
These flaky pastry cookies are enclosed in a crunchy sugar coating, then folded into piles of buttery goodness. 
Print
Rate
Ingredients
1

cup

unsalted butter,

room temperature

8

ounces

small-curd cottage cheese

Zest from 1 medium lemon

2 ¼

cups

all-purpose flour

¼

teaspoon

baking powder

½- ¾

cup

granulated or decorating sugar
Instructions
Preheat oven to 350˚F. Line a baking sheet with parchment paper.

In the bowl of an electric mixer, cream together butter, cottage cheese, and zest until light and fluffy (about 5 minutes).

In a medium bowl whisk together flour and baking powder.

Add the flour mixture to the creamed ingredients in the mixer bowl. Knead by hand or with a dough hook until smooth. If the dough is sticky, add an additional 1 tablespoon of flour.

Roll out the dough between 2 sheets of parchment paper until ⅛" – ¼" thickness. Cut out circles using a 3 ½" cookie cutter.

Pour sugar onto plate. Press a dough circle gently onto the sugar to coat. Turn the circle over and press gently to coat the other side.

Fold the circle in half, then in half again, forming a quarter circle (triangular wedge).

Gently press the rounded edges into the same or contrasting colored sugar to coat.

Place the cookie on the prepared baking sheet. Use two fingers to gently press across the middle of the cookie to emphasize bud "petals" and to keep the layers of cookie from separating while baking.

Repeat with remaining circles. Placed the folded cookies about 1" apart on the baking sheet.

Re-roll remaining dough and repeat the cutting, sugar coating, and folding process.

Bake for 30-32 minutes, until the edges begin to brown. Cool completely on the baking sheet.

Store in an airtight container at room temperature for up to 5 days.
Notes
Packing tips
Use plastic wrap to double wrap Rose Bud Butter Cookies singly or in pairs with bottoms together. Place in an airtight container or ziplock bag. Butter cookies are not recommended for hot weather shipping.
Nutrition
Calories:
181
kcal
|
Carbohydrates:
18
g
|
Protein:
3
g
|
Fat:
11
g
|
Saturated Fat:
7
g
|
Cholesterol:
29
mg
|
Sodium:
54
mg
|
Potassium:
33
mg
|
Fiber:
1
g
|
Sugar:
6
g
|
Vitamin A:
333
IU
|
Calcium:
19
mg
|
Iron:
1
mg