Chocolate Peanut Butter Cup cookies are addictively delicious! Every bite is soft, chewy and full of peanut butter cup flavor! These cookies make it quite clear why the chocolate-peanut butter combo is such a favorite.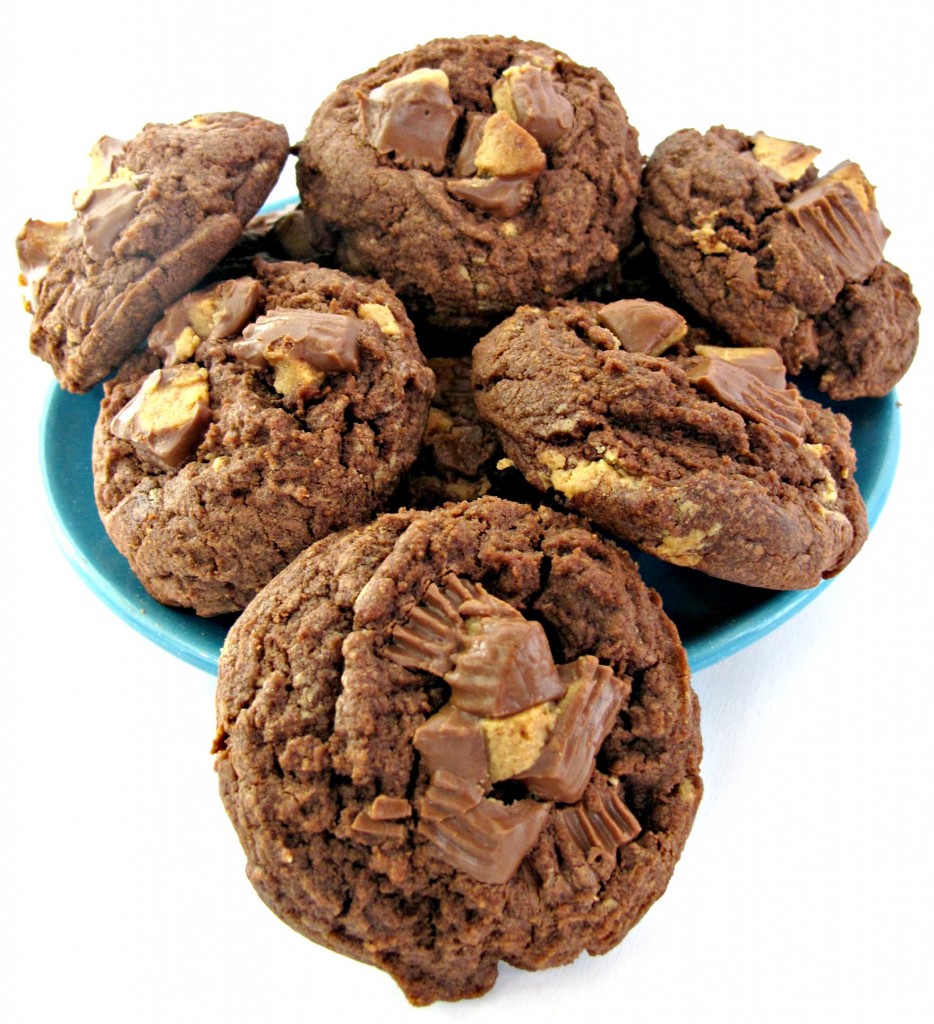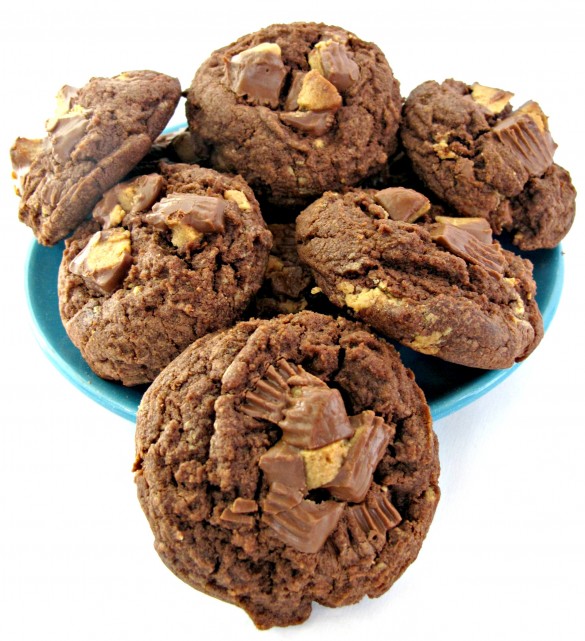 I had an exciting surprise waiting in my inbox. When first saw that I had an email from Chantel at  Davidson's Safest Choice® Eggs, I wasn't alerted to anything unusual. Last summer, when I attended the St. Louis Food Media Forum, Davidson's was a sponsor. I love using their eggs. (Good-bye salmonella concerns. Hello raw cookie dough and unbaked French Silk pie!) So, I was happy to add my name their mailing list. Now I occasionally get emails from them with recipes or, even better, coupons. A recent email had offered registering for a contest with several baking prize packages. I often sign-up for contests but I absolutely never win. Just press submit and forget about it. When I finally read Chantel's email I was amazed and, quite honestly, tickled pink! She said I had won a prize (surely this had to have been the Grand Prize) consisting of (1) $200 Amex gift card, one Sur La Table® Platinum Professional Bakeware, 7-Piece Set, one Sur La Table® Silicone Snowman Spatulas, Set of 2, Better Homes and Gardens Baking: More than 350 Recipes Plus Tips and Techniques cookbook, and 52 coupons for a free dozen of Davidson's Safest Choice® Eggs!This post is not sponsored in any way, nor is it a requirement of the contest. I just wanted to publicly offer my sincere thanks to Davidson's Safest Choice® Eggs!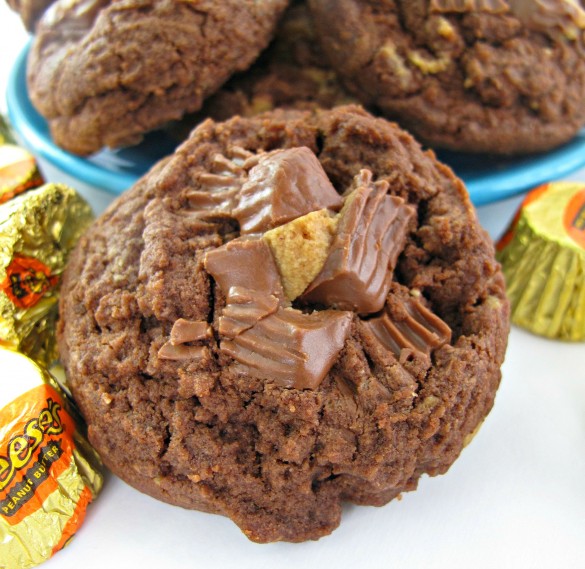 The Amex gift card is going toward the Canon Rebel Ti I have been dreaming about. Improving photography on The Monday Box is a major goal of mine. This photographer has a lot to learn. Food styling and photography is a lot harder than I thought it would be when I jumped into blogging. Appreciating the multitudes of styles used by the multitudes of bloggers, while finding my own photographic voice, is a work in progress.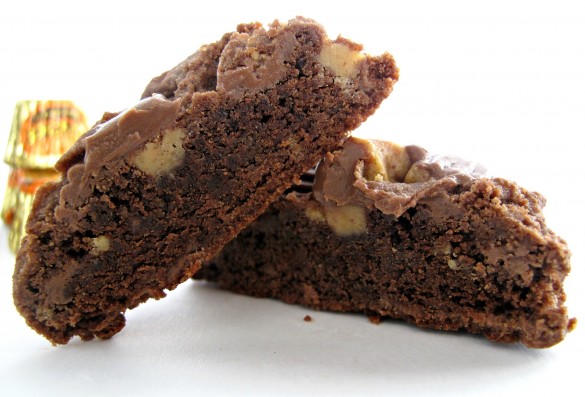 The bakeware and spatulas were immediately put to use making a bread pudding recipe from the Better Homes and Gardens cookbook. You can't send bread pudding in a care package but you sure can enjoy it at home. Every recipe in this 528 page book has a mouth watering photo. I haven't had time to peruse the book for a care package recipe yet, but there is bound to be one. In the meantime, the photos are a great source of inspiration!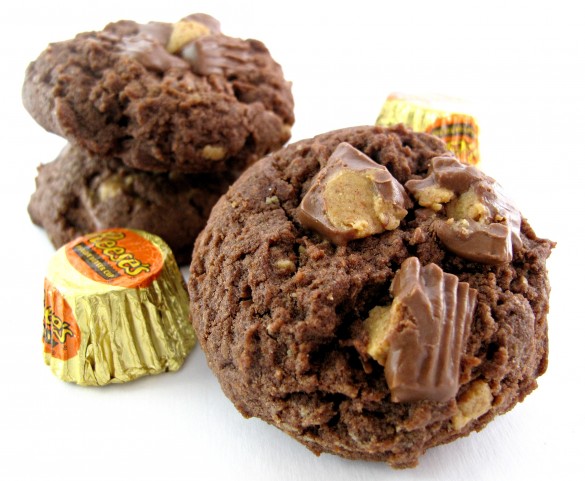 Chocolate Peanut Butter Cup cookies have nothing to do with my fantastic prize package other than they were baked on my new cookie sheet using a Davidson's Safest Choice® egg from my first free dozen. (No advantage in using a pasteurized egg in this recipe, but they work the same as baking with non-pasteurized eggs.)  This is not a unique recipe. It can be found all over the internet, but because it tastes so good and makes such a great short distance care package cookie, I felt it belonged in the Monday Box recipe collection too. If  you haven't stumbled upon Chocolate Peanut Butter Cup cookies elsewhere, you are in luck. If you have seen these but haven't tried them yet, I urge you to start baking.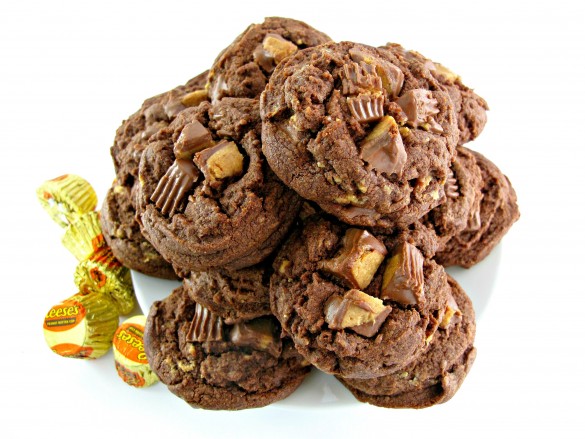 Chocolate Peanut Butter Cup cookies are addictively delicious. They look like they might be overly sweet with all of that candy inside and out, but they aren't. The salty peanut butter in the candy and the dough seems to cut the sweetness until it is just right. The texture is soft with a slight chew. The candy in the dough mostly melts in, infusing the already chocolate and peanut butter dough with even more flavor. There is a good reason Chocolate Peanut Butter Cup Cookies are such a popular cookie.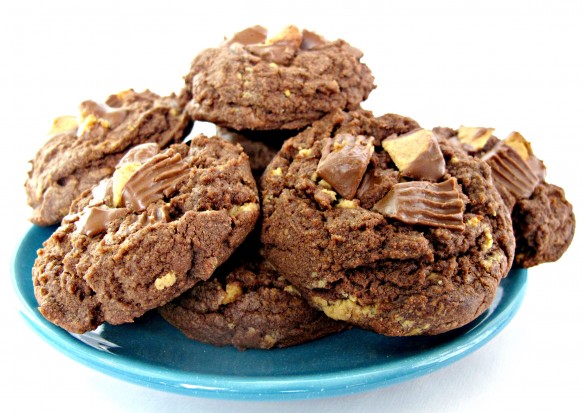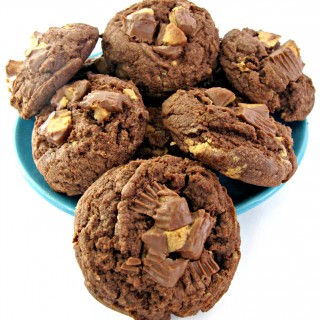 Ingredients
1 ½

cups

+ 2 tablespoons all purpose flour

6

tablespoons

cocoa

I used Dutch processed

½

teaspoon

baking soda

¼

teaspoon

kosher salt

6

tablespoons

unsalted butter

room temperature

¼

cup

+ 2 tablespoons creamy peanut butter

½

cup

granulated sugar

½

cup

brown sugar

dark or light

1

large egg

2

teaspoons

vanilla extract

2

tablespoons

milk

1 ½

+ ½ cups coarsely chopped miniature peanut butter cups

1- 12 oz package

(Freezing the peanut butter cups for at least 30 minutes prior to using

makes unwrapping

chopping, and folding into batter easier.)
Instructions
Preheat oven to 350° F. Line a baking sheet with parchment paper.

In a medium bowl, wisk together flour, cocoa, baking soda, and salt.

In the bowl of an electric mixer, cream the butter, peanut butter, and sugars until light and fluffy (about 3 minutes).

Beat in egg and vanilla until smooth

Gradually add dry ingredients and mix just until combined.

Gently fold in 1 ½ cups chopped peanut butter cups.

Using large (2 tablespoon) scoop, place dough on prepared baking sheet 2"-3" apart. For flatter cookies press down slightly with finger tips. (Thicker cookies are better for mailing as they stay soft longer.)

Gently press 3 or pieces of chopped peanut butter cup onto the top of each cookie.

Bake 10-12 minutes until tops of cookies look set. (Cookies will continue to firm up out of the oven. Over baking will give you a dry cookie.)

Cool for 10 minutes on the baking sheet before transferring to a wire rack to cook completely.

If wrapping in plastic wrap for mailing, place the cookies in the refrigerator or freezer for about 10 minutes to harden the peanut butter cup pieces on top of the cookie.

Store in an airtight container at room temperature for up to 5 days. Cookies wrapped in plastic then stored in an airtight container stay fresh up to 7 days.
Notes
Double wrap pairs of cookies in plastic wrap with bottoms together. Place wrapped cookies in a column inside an airtight container or ziplock bag (with as much air squeezed out as possible).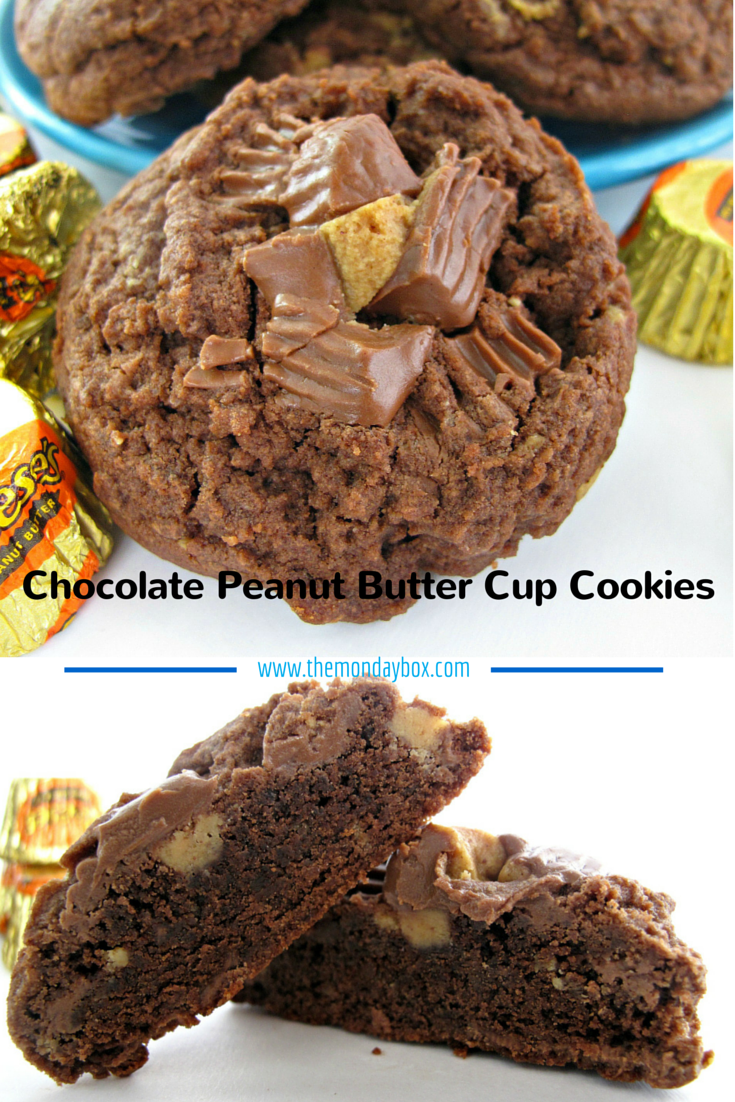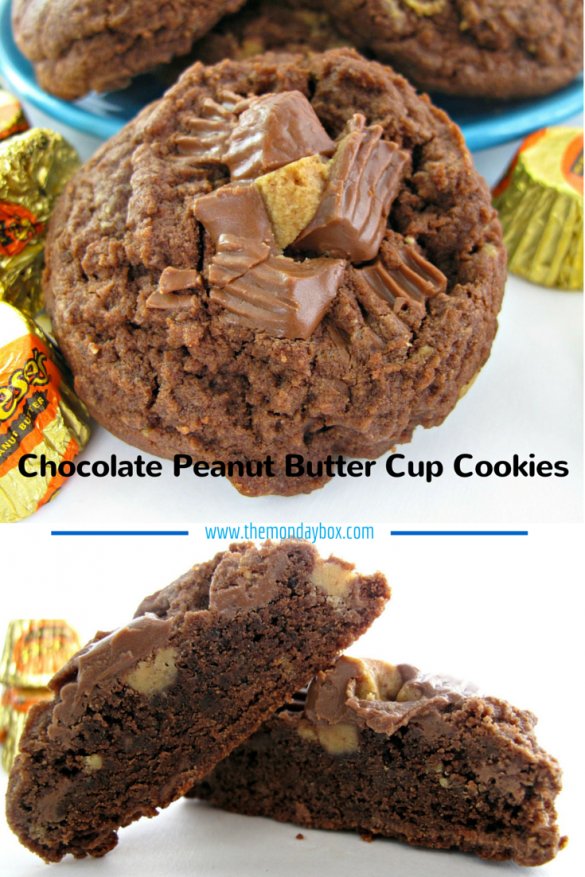 Love peanut cookies? Check out this collection of 20 Irresistible Peanut Cookies to bake right now!