When someone you care about is away from home for their birthday, send them a Birthday Party in a Box, complete with cake and frosting! A regular iced cake would be complicated to ship, however, this box full of 3-2-1 microwave mug cake ingredients includes everything needed for a variety of mug cake creations. All that is needed is a microwave to get the party started!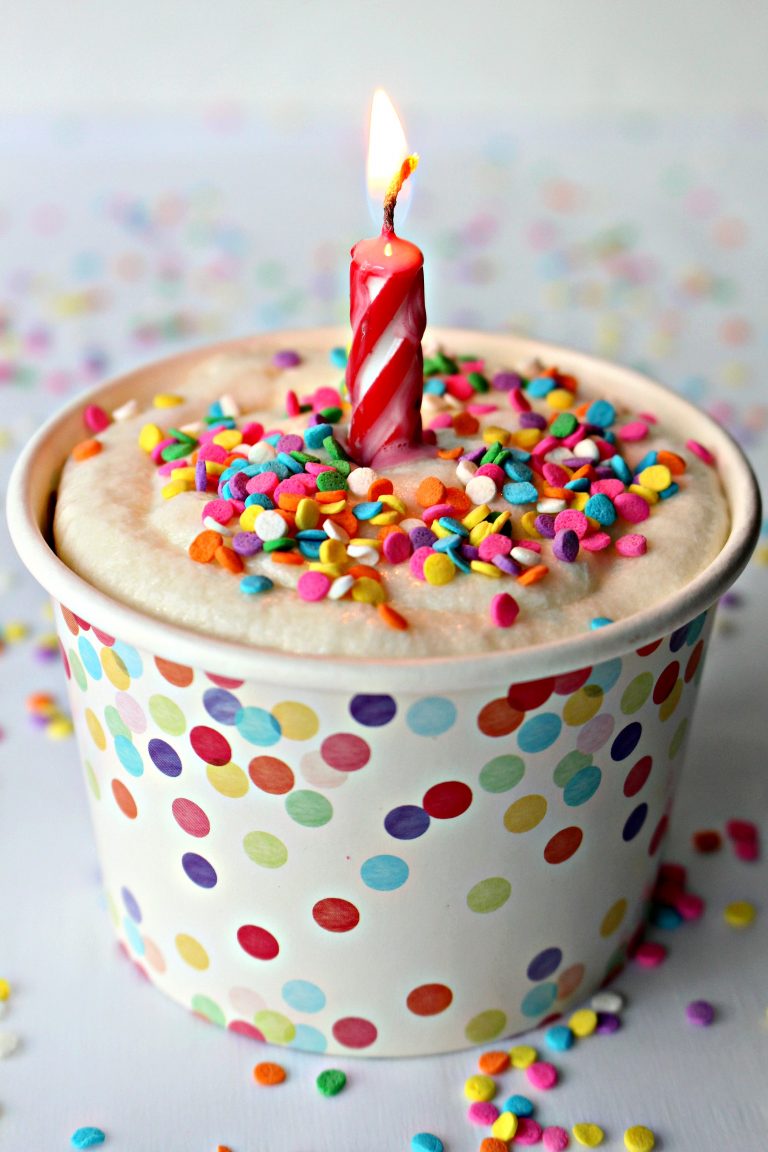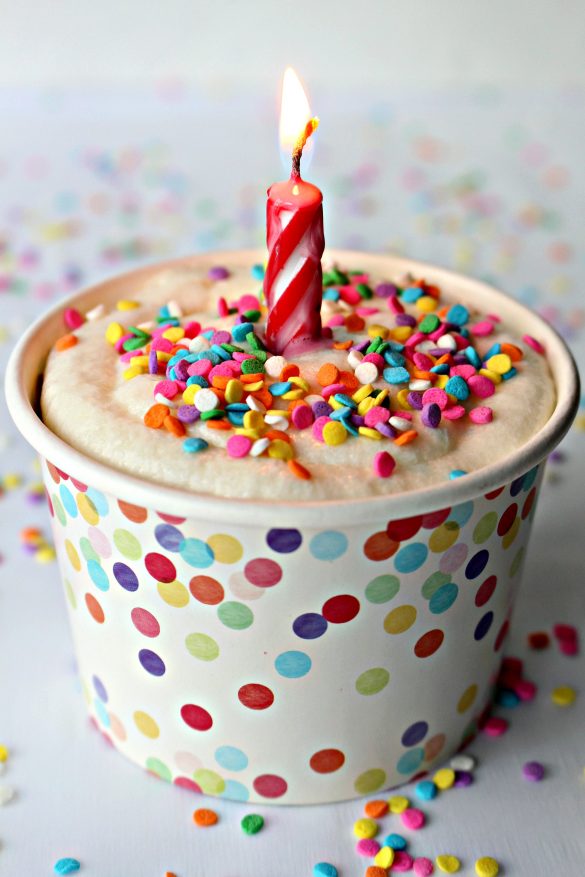 The idea for microwave mug cakes is not original to The Monday Box, however Monday Box mug cakes are all made from only shelf stable ingredients. No extra ingredients like eggs, milk, or oil are required. The 3-2-1 microwave mug cake recipes on The Monday Box are care package ready!
Ever since I first posted about mug cake with cake mix four years ago, readers have been delighted with these portion controlled mugs of instant gratification.  Making a 1 minute snack is quick, easy, and delicious! So many flavor variations can be enjoyed by changing the flavor of the "magic mix" or the add-in goodies.
The "magic mix" is simply one box of Angel Food cake mix combined with one box of flavored cake mix (vanilla, chocolate, strawberry, etc.) of your choice. Add chocolate candy to chocolate mix for 3-2-1 Molten Lava Cake or add canned pineapple and cream of coconut to vanilla mix for 3-2-1 Pina Colada Cake. There are more than a dozen recipe variations for 3-2-1 microwave cake on The Monday Box!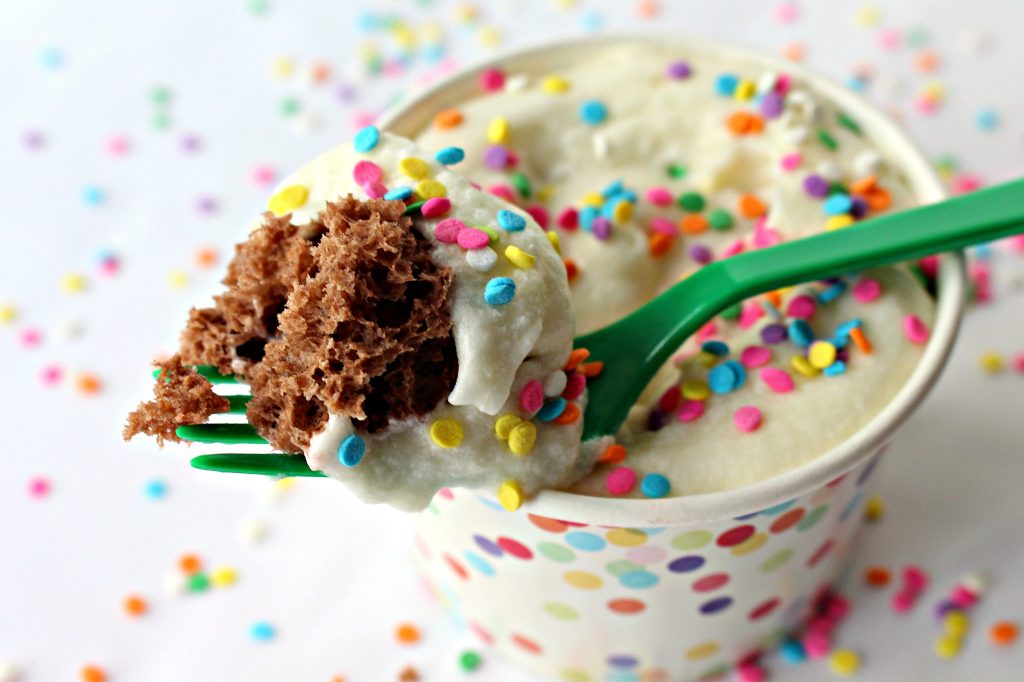 When my son was in college, I sent him freezer weight gallon ziplock bags of mug cake mix. At three in the morning when he was studying or partying and needed something to eat in his dorm room, microwave mug cakes were an easy answer. However, the first time I saw his sizeable collection of used mugs waiting to be washed, I started including microwave-safe paper cups in his mug cake care packages.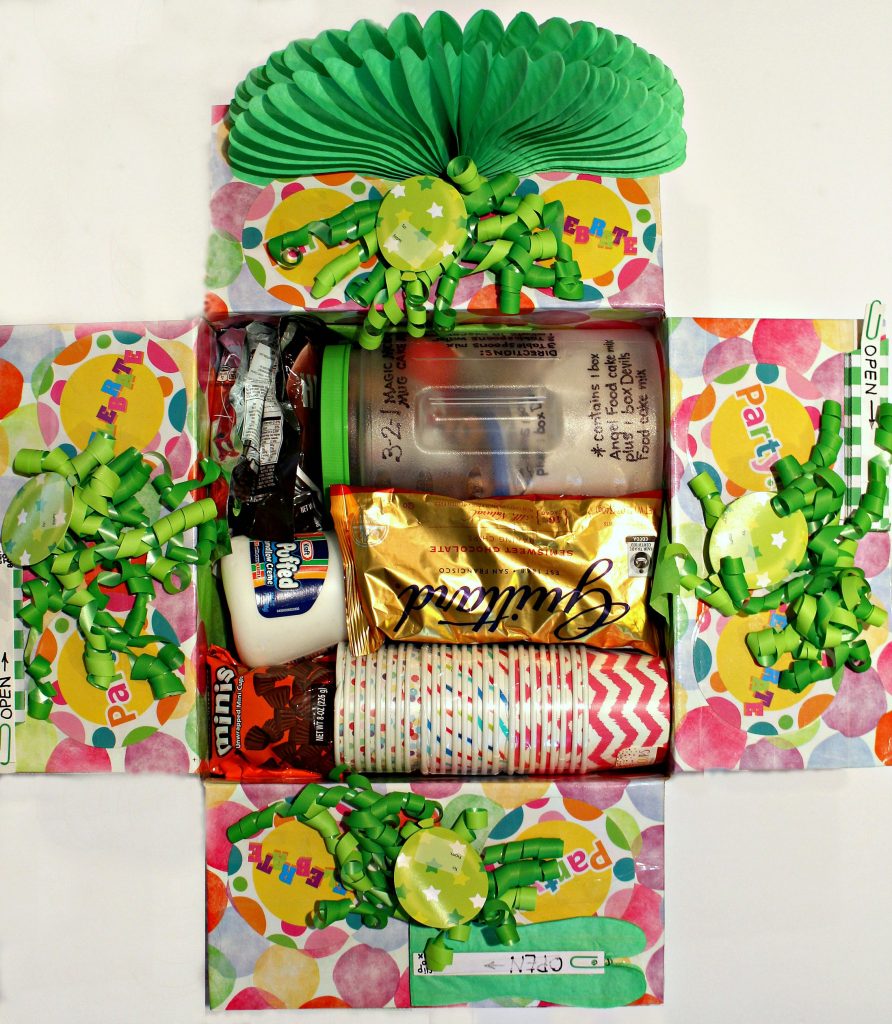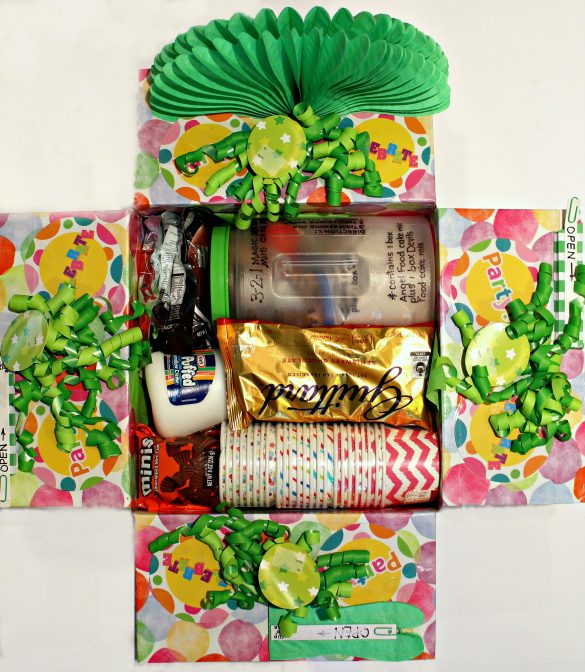 My adopted sailor, Sailor A., is celebrating her birthday in a few weeks while deployed on active duty. I wanted to send her some special birthday boxes to express my gratitude for her service and to celebrate her brave spirit on her special day.
I've learned that our military always share what they receive in care packages with the other members of their unit. I created this Birthday Party in a Box with enough cake mix and add-ins for a whole platoon of celebrants! I included a freezer weight gallon size ziplock bag of chocolate "magic mix" in a Dollar Store plastic canister, along with add-ins like candy bits, chocolate chips, marshmallow cream, canned frosting with sprinkles, and caramel syrup.
Both Target and the Dollar Store sell patterned or colored paper snack cups that are a great size for 3-2-1 microwave cakes. Birthday candles, banners, and napkins ensure the proper festive cake eating mood. I always include a letter in my care packages and this letter included directions for making 3-2-1 microwave cakes.
In addition, I printed directions for three different versions of microwave cakes and enclosed them in plastic page protectors. The directions in PDF format for the basic cake, molten lava cake, and hot chocolate cake are available for your care package use, here.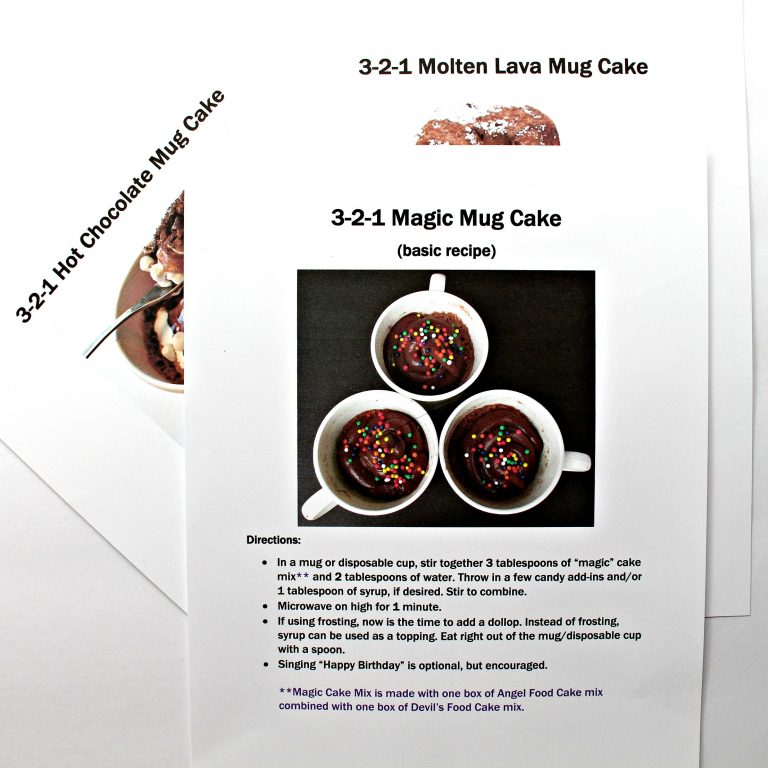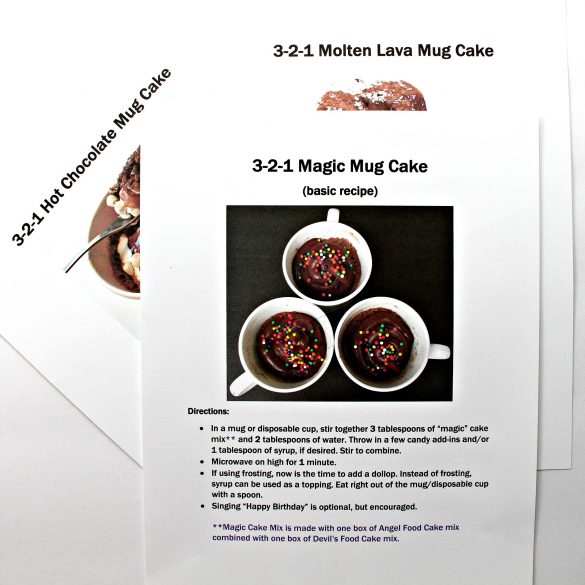 My final touch to this Birthday Party in a Box is the pop-up decorations on the box itself. Folded tissue paper fan decorations can be found in most party aisles or party goods stores. I bought my circle fan decorations in 2-packs at The Dollar Store. One side of a fans is glued to each box flap. When the box is opened, Sailor A. will be able to open each fan, clipping the end to the box with an attached paper clip.
Though this post doesn't include a new recipe, it does include Birthday Party in a Box directions that I hope will inspire care packages filled with birthday cheer shipped to locations near and far. I had so much cheer to ship to Sailor A., that I ended up mailing two birthday boxes!
In addition to this Birthday Party in a Box, a second package held Sprinkle Sugar Cookies (see previous post), Decorated Balloon Cookies (see next post), and a gift. There is no such thing as too much cheer!