These fabulous bars are Caramel Chocolate Chunk Blondies, a.k.a. Asheville Blondies. A few weeks ago, I attended Food Blog Forum 2014 in beautiful Asheville, North Carolina. These blondies, inspired by ingredients lovingly created by the food artisans of Asheville, are my thank you for their gracious hospitality.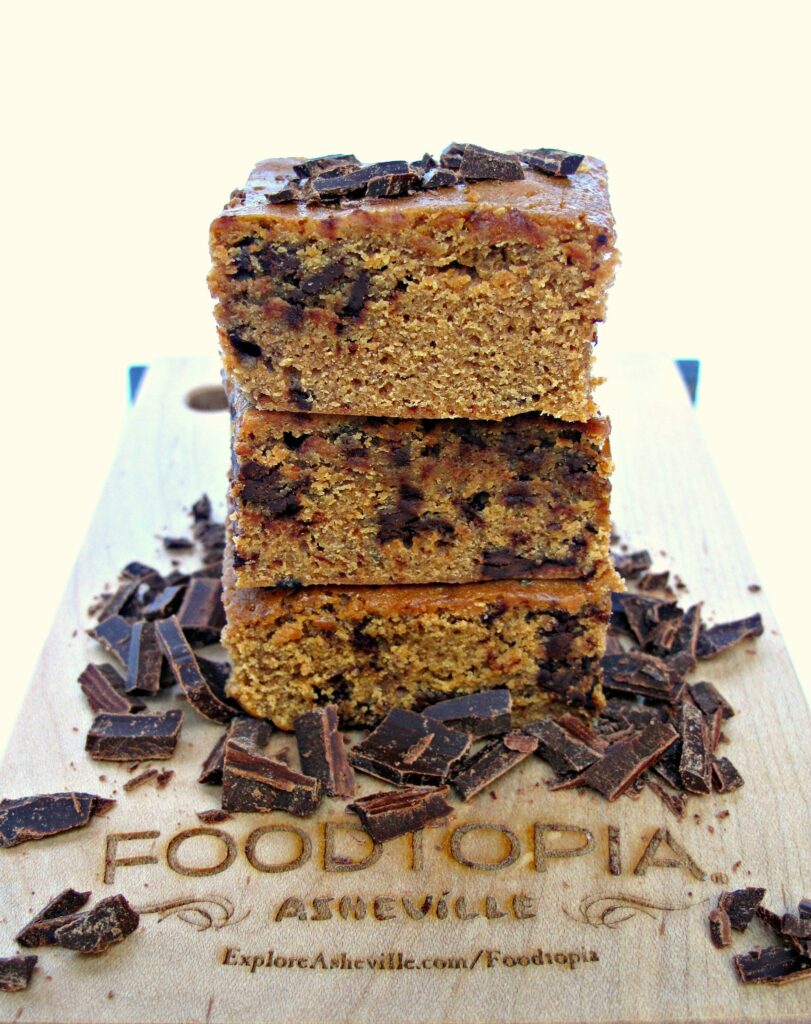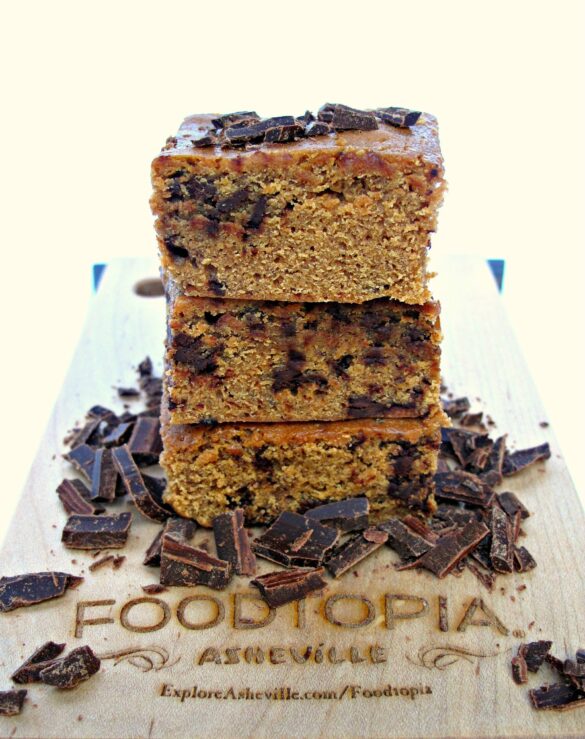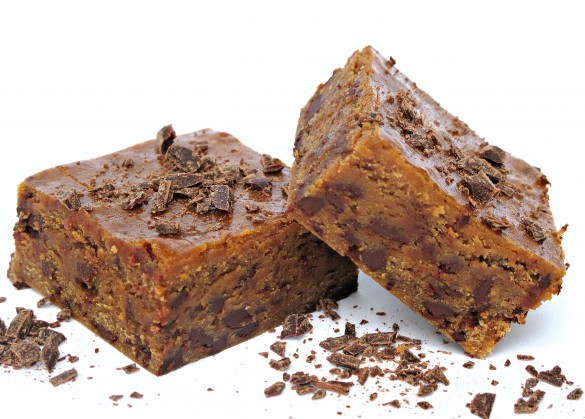 The Forum started with a Sunday evening moonshine reception in the garden courtyard of the Double Tree hotel. Participants mingled, nibbled hors d'oeuvres, and imbibed moonshine cocktails as a blue grass band filled the courtyard with music. The very best part of any conference for me, is talking to bloggers I "know" through their blog, but have never met in person, as well as making new friends and connections. The opening reception was an excellent venue for getting the networking started. I walked into the courtyard alone and was so happy to see the welcoming smiles of Chris and her husband Scott. Chris is the creative and talented cook/ baker/ and blogger at The Café Sucre Farine. Scott expertly photographs Chris' mouthwatering creations for the blog. I have been a fan of The Café Sucre Farine for a few years. I was delighted to have the opportunity to meet Chris and Scott, and hang out with them during the conference.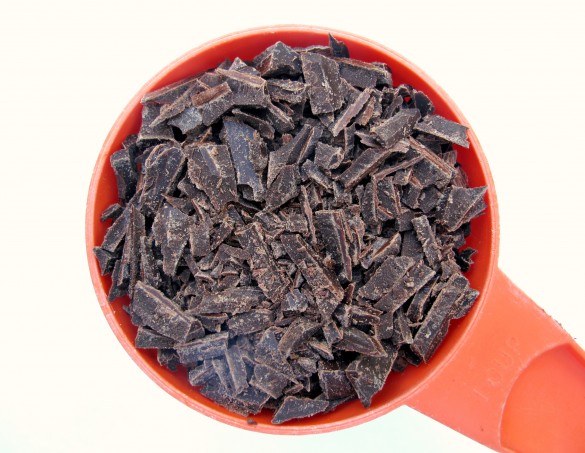 I am continually awed by how supportive and encouraging bloggers are to one another. During the opening reception, possibly fueled by more than one cocktail and too little food, I introduced myself and my blog to numerous other bloggers. Some conversations were short. Others led to connections I hope will continue well beyond Asheville. Angela, who blogs with her mother about recipes, travel, and life in general at About a Mom, offered many insights gleaned from her five years of blogging and expertise with social media. Later that night, The Monday Box had a surge of new facebook likes, due to Angela kindly sharing a Monday Box link with her followers, an example of both her kindness and her social media savvy.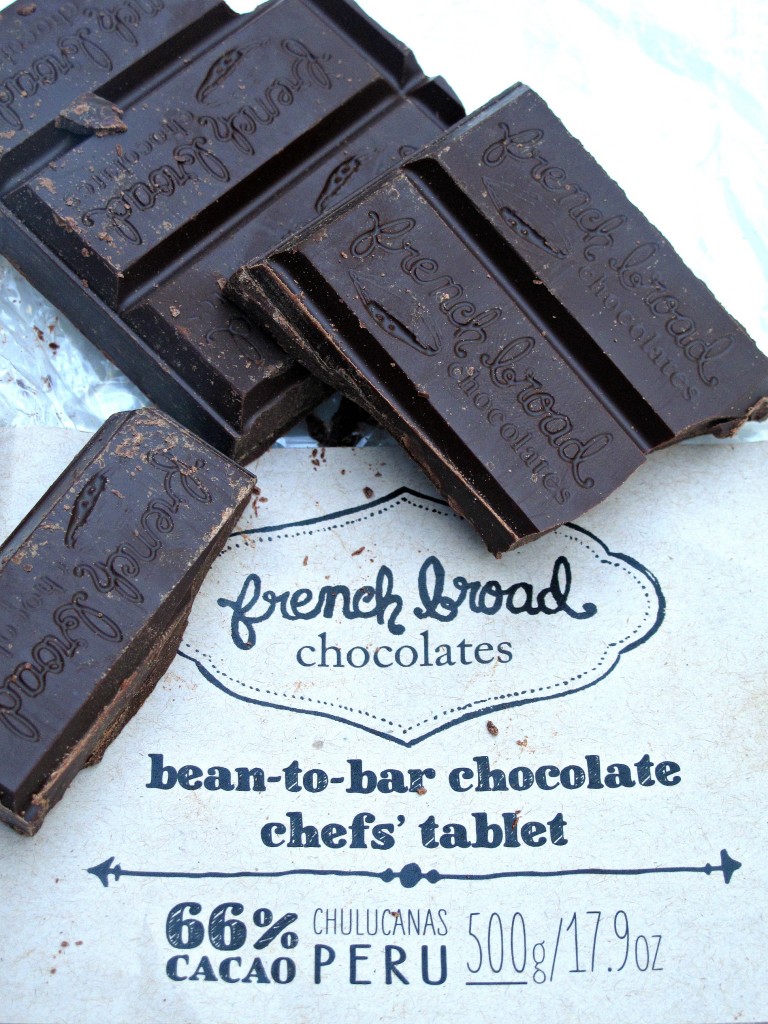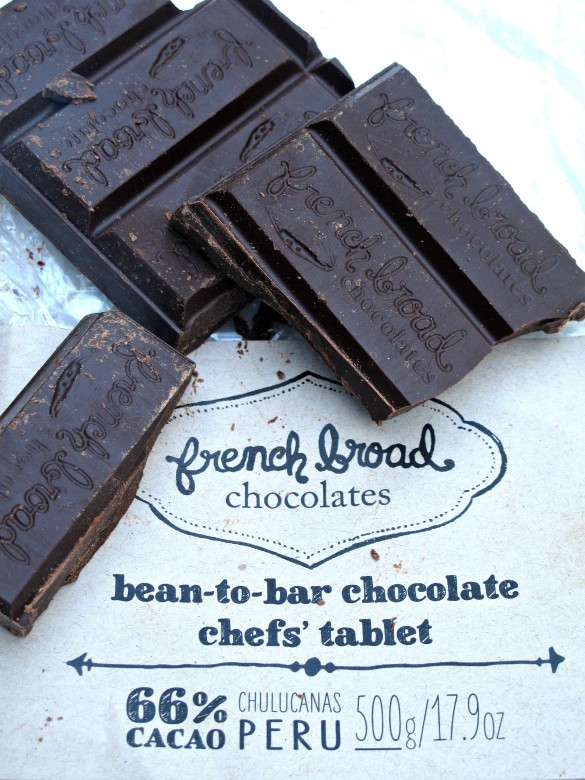 The Forum took place all day on Monday at a conference venue on the 8,000 acre Biltmore estate. Topics included photography, publishing, and building your brand. I can't say that I came away with any specific how-to's, but the day was motivational. It was during the small group discussions that I met Kathie from Homespun Seasonal Living. Kathie is a dynamo of energy and ideas. I am thrilled to be a part of a ten blog collaboration she has orchestrated for National Cookie Month in October. Watch for more information about #cookiemonth14 to be coming soon!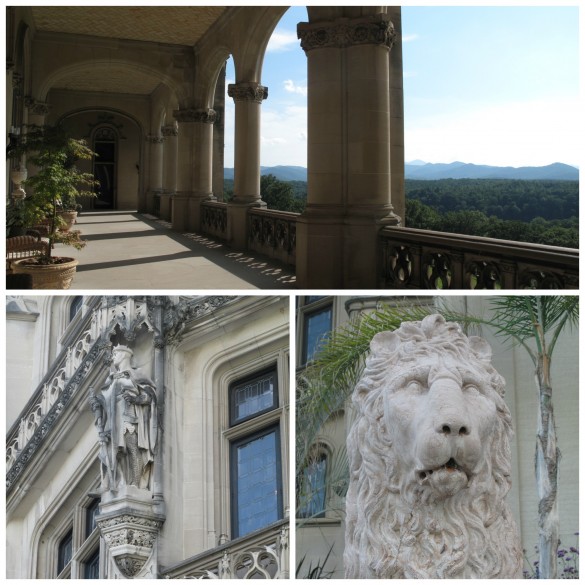 Monday evening was filled with the wonders and beauty of the Biltmore Estate. We began with a behind-the-scenes culinary tour of Biltmore House, the Vanderbilt mansion architecturally inspired by French chateaus. Think Downton Abbey with electricity. Our group was then bused to a stunning outdoor venue, overlooking Biltmore with the Blue Ridge Mountains as backdrop, where we were wined and dined with estate sourced specialties prepared and presented by chefs from the six estate restaurants and vineyard. The entire evening was a food bloggers paradise.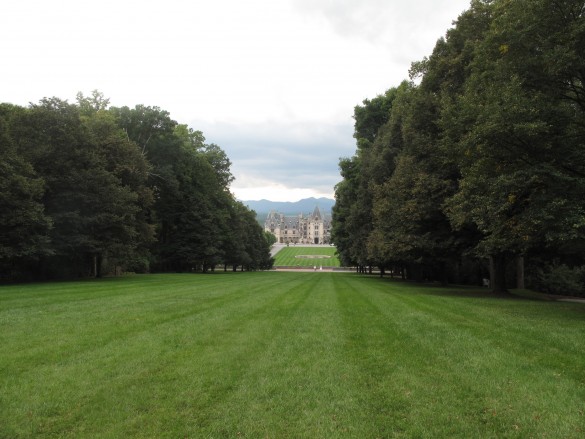 On Tuesday the Asheville Visitors Bureau rolled out the red carpet as the Asheville food and beverage community enthusiastically welcomed the 125 blogger participants to their city. Foodtopia was the aptly named tour experience. The day began at the Highland Brewing Company (hey, it was 5 o'clock somewhere in the world) for beer sampling, brewery tours, and a food sampling showcasing about 15 area restaurants. There was something for every taste including chocolate and gelato for dessert.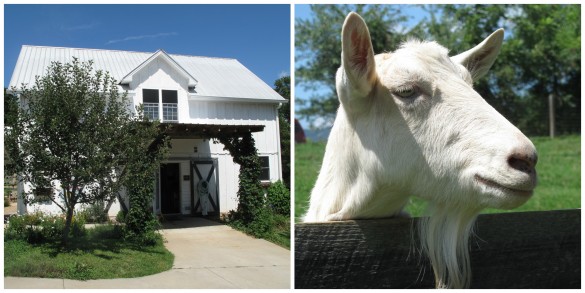 That afternoon we visited two nearby farms, Hickory Nut Gap Farm and Looking Glass Creamery, for tours, tastings, and demonstrations. We met and sampled products from a variety of Asheville artisan food producers including cheese, sake, kombucha, and trout. It was an interesting look at some of the places that provide meat, produce, and beverages to many of the restaurants in town. This part of the day highlighted ingredients and the evening would shine a spotlight on the finished products.
That night we divided into small groups of about 10 bloggers with an Asheville Tourist Bureau guide and went on a restaurant crawl! Each group visited 6 different restaurants and wine bars where we were offered drinks and a small (or not so small) plate of a house specialty. This tour was amazing! Every restaurant we visited, was somewhere I would happily return to. I was especially fortunate to be in a group that visited the original Tupelo Honey Restaurant, where I learned that Southern cooking could be taken to creative heights of preparation and presentation I had never imagined possible. The food was delicious and the hosts were more than gracious. If you are lucky enough to live near or visit one of the seven Southern cities where a Tupelo Honey restaurant is located, be sure to plan a meal there!
My Food Blog Forum Asheville experience was fabulous! Thank you Food Blog Forum for a wonderful event. Thank you Asheville for embracing food bloggers with such enthusiasm!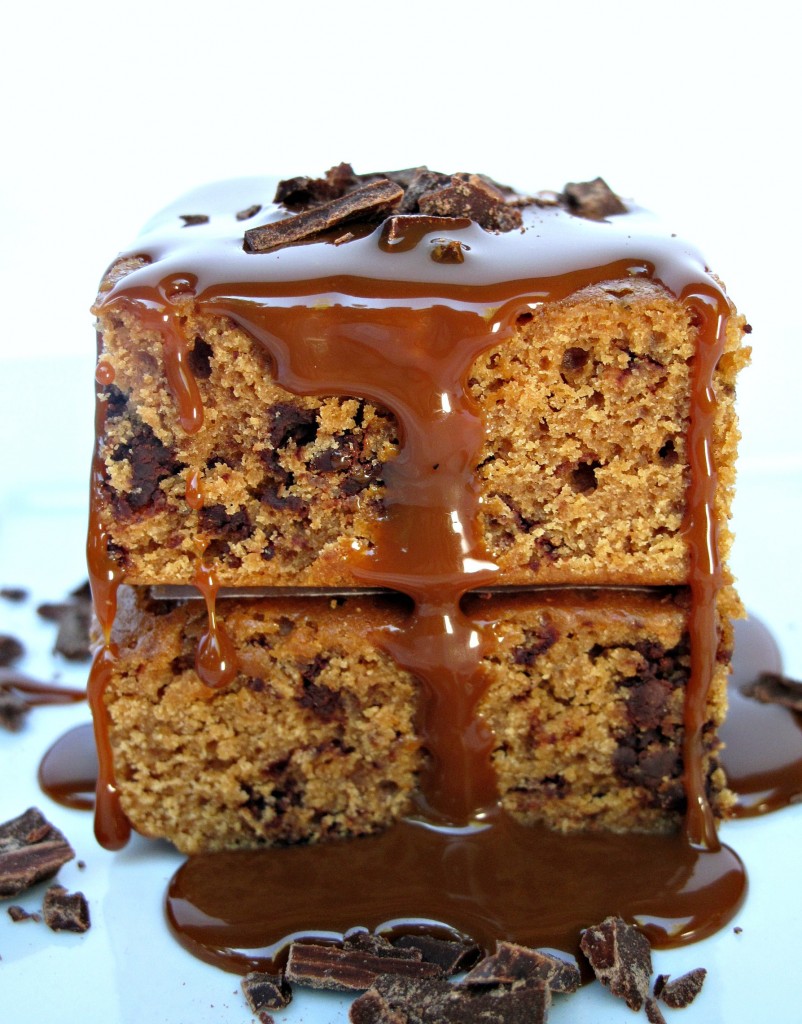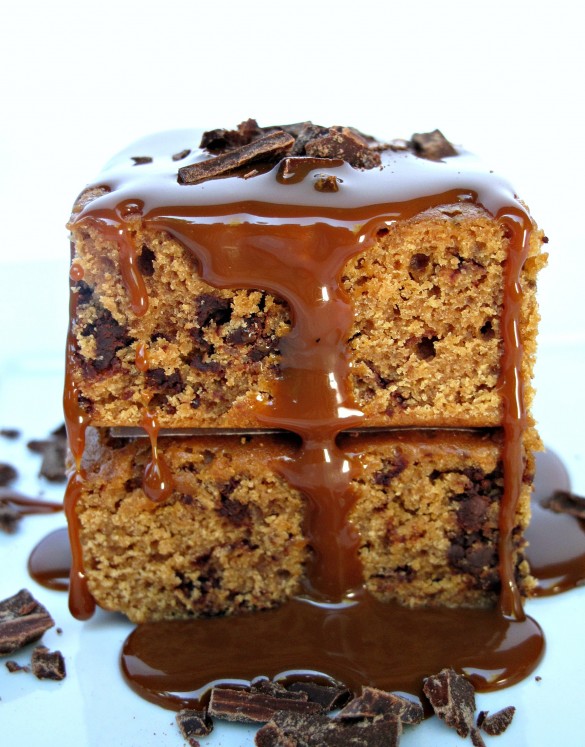 A hefty swag bag of Asheville delicacies led to the creation of these Caramel Chocolate Chunk Blondies. As a blogger of baked goods I was immediately drawn to the enormous pound plus tablet of baking chocolate from French Broad Chocolates. ( f.y.i. French Broad is the name of a local river and not a woman from France.) I am not a chocolate connoisseur with the ability to accurately describe the intricate flavors of this chocolate, but to me it was a dark bitter sweet with a hint of maybe raisin in the background.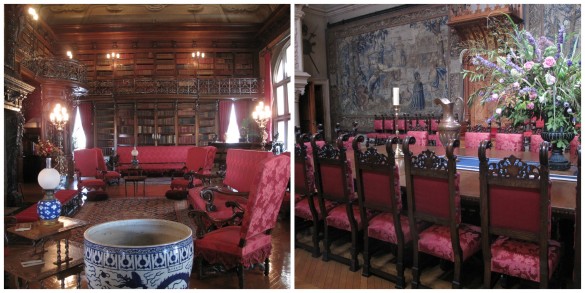 I paired the chocolate with a jar of goat milk caramel sauce from Looking Glass Creamery. The sweetness of the caramel is perfect with the bitter chocolate. Having personally met the goat involved in the production of this sweet sauce was an added perk. The resulting Caramel Chocolate Chunk Blondies are simply amazing. Caramel Chocolate Chunk bars are soft and chewy. They are incredibly moist and a wee bit addictive. I suggest cutting them in small squares because they are rich and sweet, and because then you can easily justify having two.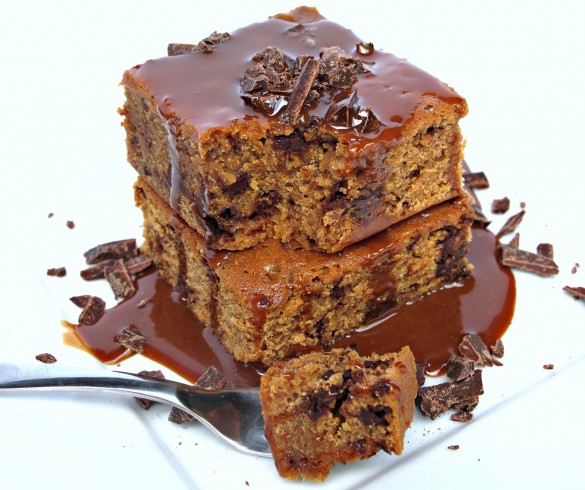 Note: Caramel Chocolate Chunk Blondies are wonderful cold weather care package treats. Stored at room temperature in an airtight container, they stay soft and delicious for at least 7 days. However, the high moisture content is prone to mold in high temperatures, making them a bad choice for warm weather mailing. For at home enjoyment, Caramel Chocolate Chunk Blondies are perfect any time of year.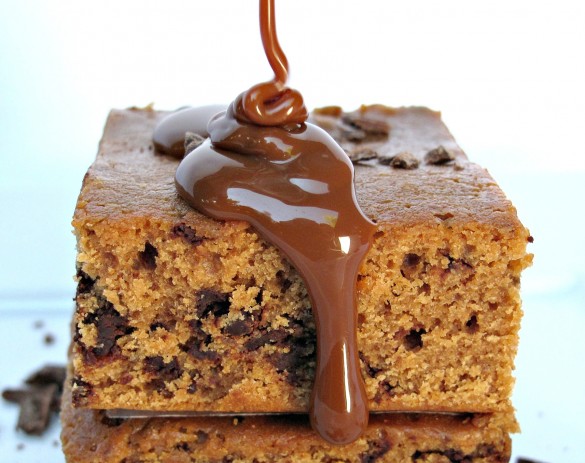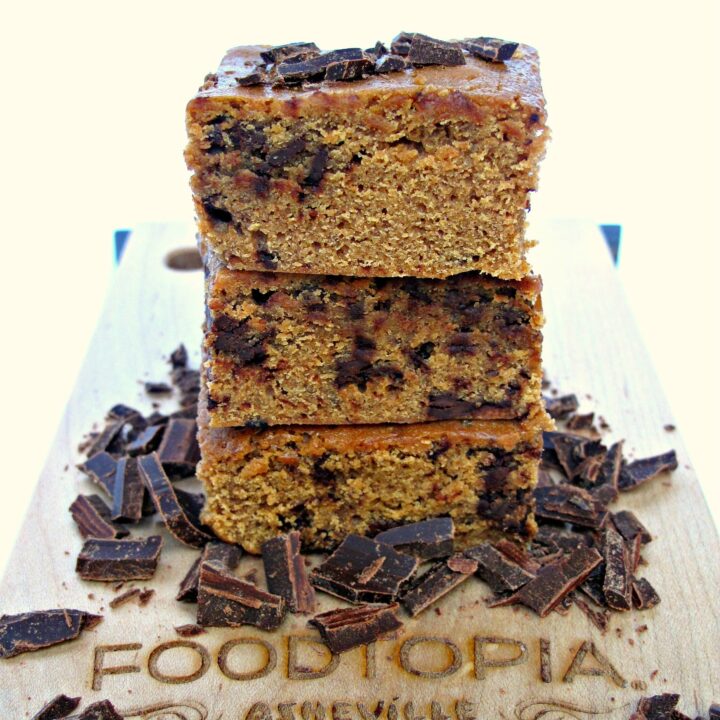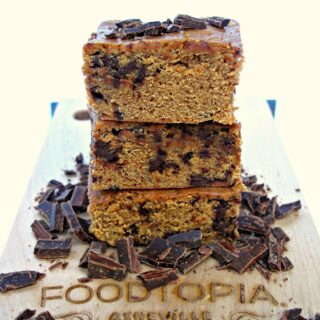 Caramel Blondies
Soft, chewy caramel bars that are rich and sweet.
Print
Rate
Ingredients
¾

cup

caramel sauce

½

cup

unsalted butter

cut in small chunks

2

large eggs

⅓

cup

brown sugar

1

tablespoon

vanilla extract

1 ¼

cup

all-purpose flour

¼

teaspoon

salt

1

cup

chopped chocolate

your choice bitter sweet, semi-sweet or milk chocolate
Instructions
Preheat oven to 350 degrees F. Line a 9" x 9" or 8" x 8" baking pan with parchment paper then lightly butter or spray with cooking oil.

Place caramel and butter in medium sized microwave safe bowl. Heat in microwave about 1 minute Stir until the butter is completely melted.

In bowl of electric mixer, beat eggs until foamy (about 3 minutes).

Mix in sugar and vanilla. Then add melted caramel-butter.

Add flour and salt and stir until incorporated.

Fold in chopped chocolate.

Spread batter evenly into prepared pan.

Bake for 25-30 minutes, or until a toothpick inserted in the center comes out clean. If mailing internationally, undercook by about 1 minute. (The extra moisture from undercooking will help keep the blondies soft while shipping)

Cool for 10 minutes in pan, then remove from pan to complete cooling on a wire rack before cutting into bars.

Caramel Chocolate Chunk Blondies can be stored in an airtight container at room temperature for at least 1 week.
Notes
Packing tips
For 9"x9" or 8" x 8" pan blondies, wrap entire square of blondies (removed from pan or in disposable foil pan) in foil then plastic wrap and insert into gallon zip lock bag.
For individual cut blondies, double wrap each blondie in plastic wrap then place in an airtight container or zip lock bag.
Nutrition
Calories:
196
kcal
|
Carbohydrates:
26
g
|
Protein:
2
g
|
Fat:
10
g
|
Saturated Fat:
6
g
|
Trans Fat:
1
g
|
Cholesterol:
36
mg
|
Sodium:
85
mg
|
Potassium:
68
mg
|
Fiber:
1
g
|
Sugar:
10
g
|
Vitamin A:
217
IU
|
Vitamin C:
1
mg
|
Calcium:
18
mg
|
Iron:
1
mg