After all of the glittery, sugary confections consumed during the holidays, January cookie cravings lean toward something a little more rustic and a little less sweet. One answer to that craving is Crunchy Lemon Poppy Seed Cookies with the familiar flavor of lemon poppy seed muffins, baked into a crisp cookie! With no icing and only lightly sweetened, Lemon Poppy Seed Cookies are perfect for when a craving calls for just "a little something".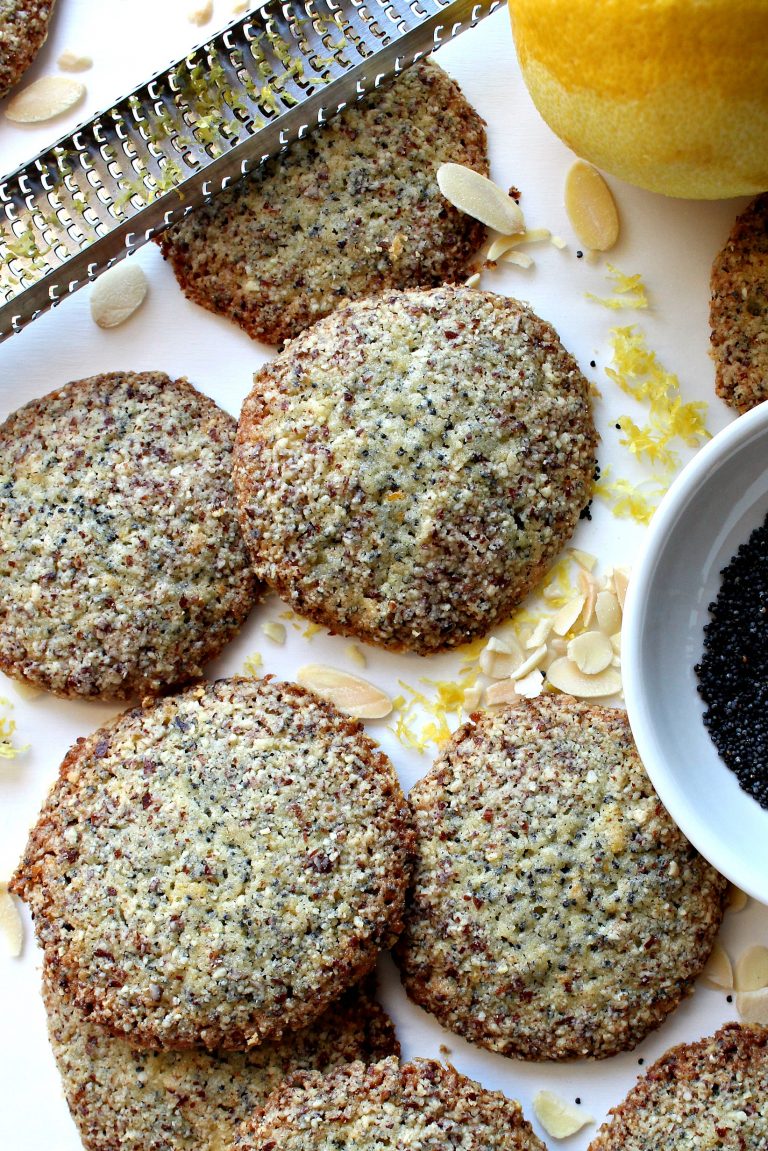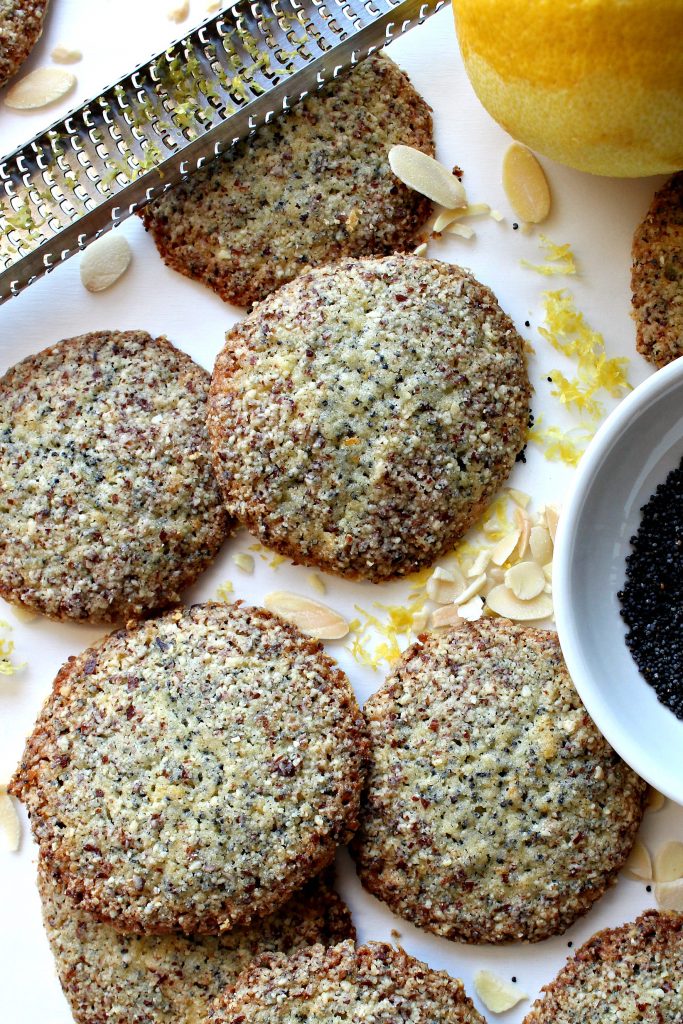 The only times in my life that I have had specific food cravings were during my pregnancies. My hormone driven quest for weird food was thankfully short lived. How I even thought of eating cottage cheese with ranch dressing is a mystery. At all other points in my life, my cravings were more general; a need for carb filled comfort food, a taste for all things Mexican, something light and fresh in the summer, or citrus in the gloom of winter.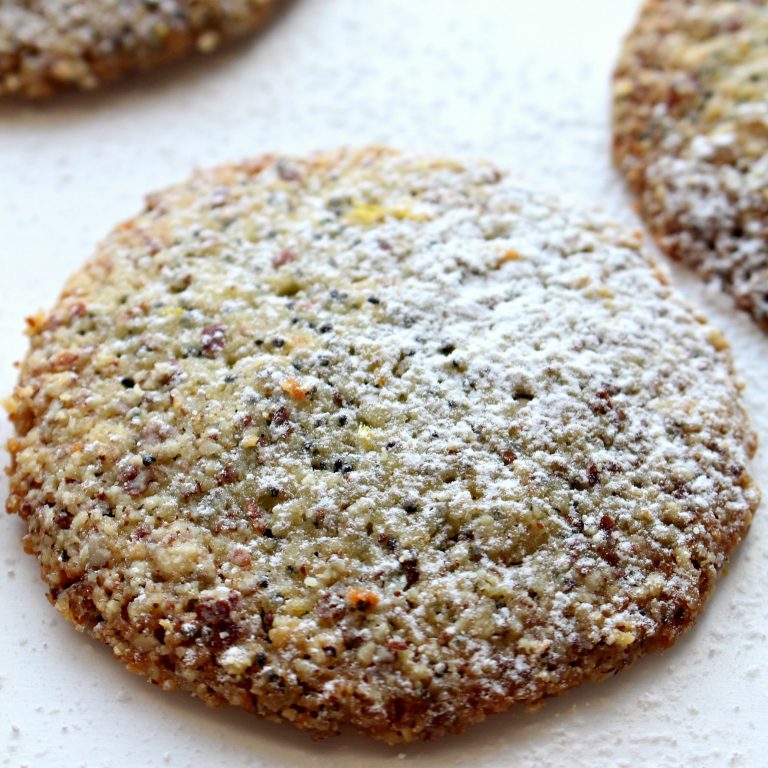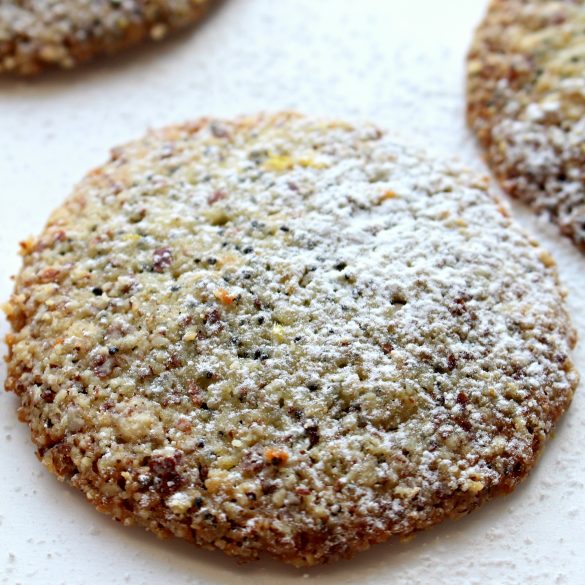 In January, I crave lemons, limes, and grapefruit. Maybe I have a vitamin C deficiency, but I think citrus flavor brightens the winter days. Lemon poppy seed muffins are one of my favorite ways to bake with citrus. Unfortunately, I haven't found a care package worthy lemon muffin, as they tend to dry out after a few days. I'm still working on that, but in the meantime, the same lemony burst and poppy seed crunch can be packed into Crunchy Lemon Poppy Seed Cookies, which retain their freshness for several weeks.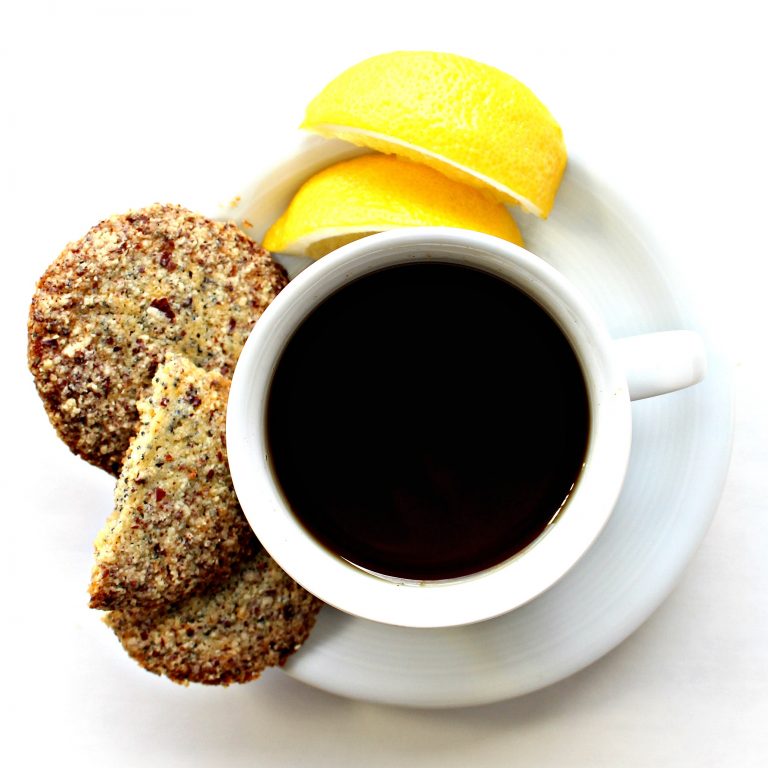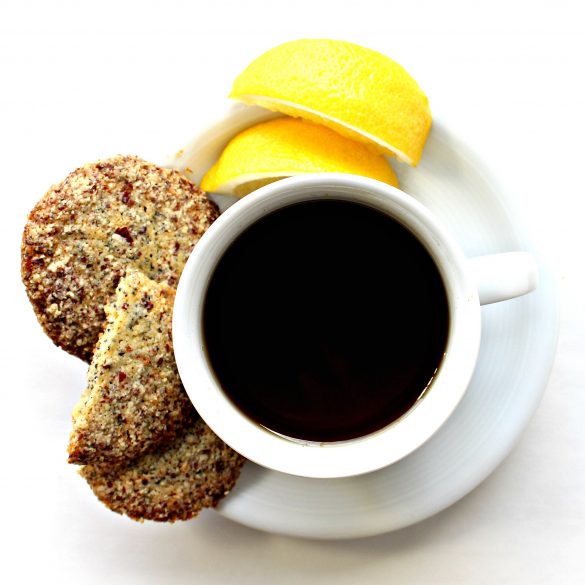 As temperatures dip toward zero, a Crunchy Lemon Poppy Seed Cookie is a welcome bit of sunshine alongside a steaming mug of tea or coffee. We have weeks and weeks of cold still ahead of us. Now is a good time to stock the cookie jar or care package with a cookie that pairs well with any warming beverage. Warning: After one or two Crunchy Lemon Poppy Seed Cookies, you will likely be craving a few more.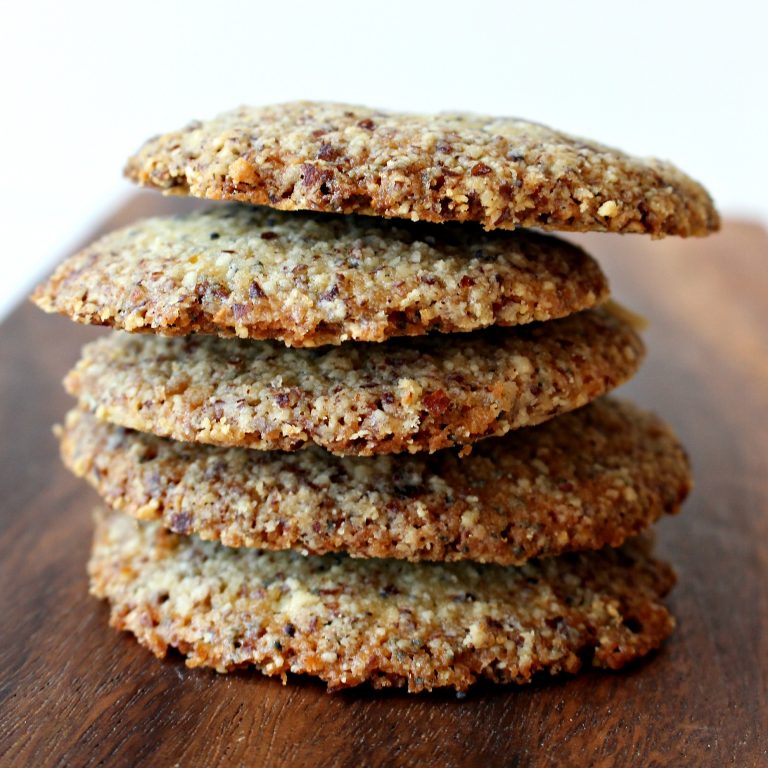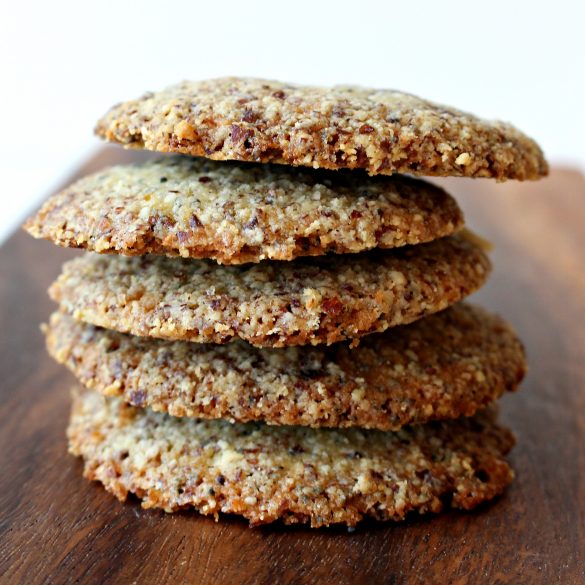 A note about the almonds: This is an unusual recipe for The Monday Box because it contains nuts. I am allergic to nuts and don't usually include them in my recipes. Almonds are the only tree nuts I can cook with, without having an allergic reaction, but I can't eat them. I tried making Crunchy Lemon Poppy Seed Cookies without the ground almond coating. Unfortunately, the batter melts into a puddle in the oven if the cookies aren't coated. They were a tasty puddle, slightly burnt, and very ugly. A nut-free version of these cookies didn't work for me. My non-allergic taste testers were very happy with the flavor and texture that the ground almonds add to the Crunchy Lemon Poppy Seed Cookies. If you can't use the almond coating, I suggest baking a different crunchy lemon cookie.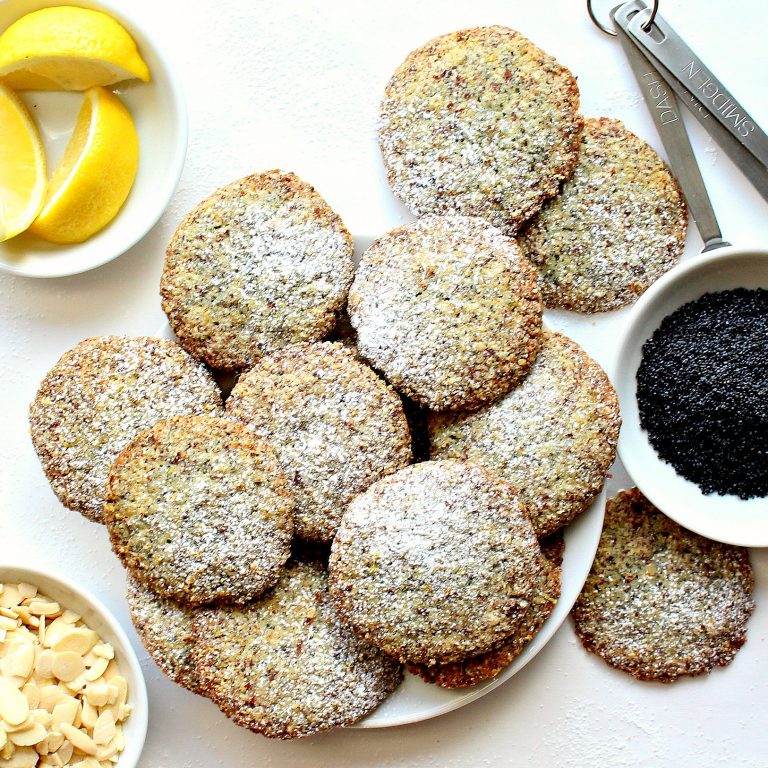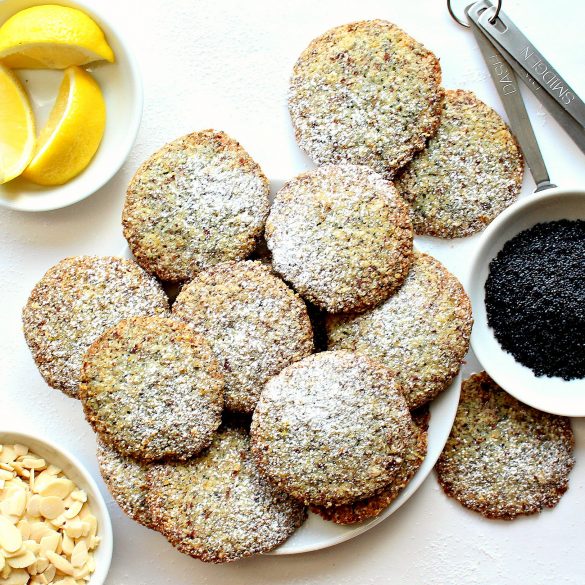 MORE LEMON COOKIE RECIPES
Lemon and Lime Butter Cookie Rosettes
Lemon Pie Pudding Cookies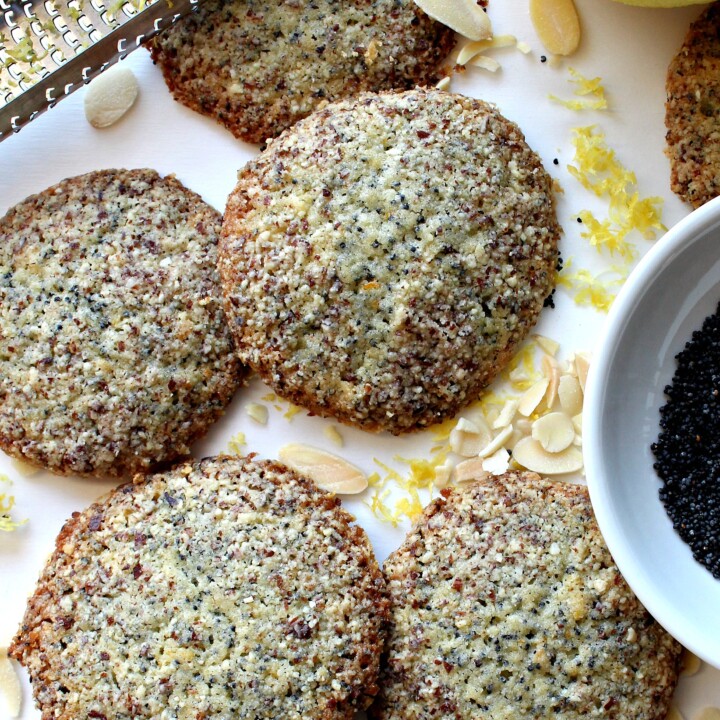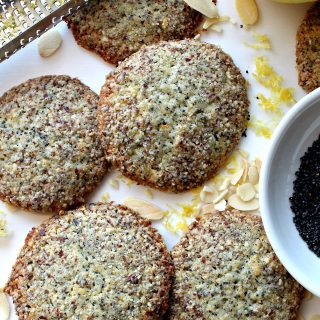 Crunchy Lemon Poppy Seed Cookies
This crisp cookie tastes like a lemon poppy seed muffin.
Print
Rate
Adapted From:
"Rose's Christmas Cookies" by Rose Levy Beranbaum
Ingredients
1 ½

cups

all-purpose flour

6

tablespoons

poppy seeds

¼

teaspoon

salt

¾

cup

granulated sugar

2

tablespoons

lemon zest

zest from 3 medium lemons

1

cup

unsalted butter

room temperature

2

egg yolks

2

teaspoons

vanilla paste or extract

1

cup

ground almonds

½

cup

confectioner's sugar

optional
Instructions
In a medium bowl, whisk together flour, poppy seeds, and salt.

In the bowl of an electric mixer, cream together the butter and sugar until fluffy.

Mix in egg yolks, vanilla, and zest. Scrape sides of bowl.

Gradually add flour mixture just until combined.

Wrap dough in plastic wrap and refrigerate for 2 hours or overnight.

When ready to bake, preheat oven to 350° F. Line a baking sheet with parchment paper.

Use a small (1 tablespoon) scoop to divide the dough. Scoop the dough then roll with hands into a ball. Roll the dough ball in ground almonds to coat. Place on prepared baking sheet 2" apart.

Bake for about 15 minutes until the bottoms brown.

Use a spatula to transfer cookies to a wire rack to cool completely.

Optional: Dust cooled cookies with confectioner's sugar.

Store completely cooled cookies in an airtight container or freezer weight ziplock bag at room temperature for several weeks.
Notes
Packing tips
Because they are thin, Crunchy Lemon Poppy Seed Cookies should be packed carefully to keep them from moving around inside the container during shipping.
The cookies are sturdier when wrapped in pairs, bottoms together, in plastic wrap.
Stack wrapped bundles in an airtight container or freezer weight ziplock bag.
Cushion the inside of the shipping box with tissue paper or other packing material.
Nutrition
Calories:
131
kcal
|
Carbohydrates:
13
g
|
Protein:
2
g
|
Fat:
9
g
|
Saturated Fat:
4
g
|
Polyunsaturated Fat:
1
g
|
Monounsaturated Fat:
2
g
|
Trans Fat:
1
g
|
Cholesterol:
27
mg
|
Sodium:
20
mg
|
Potassium:
22
mg
|
Fiber:
1
g
|
Sugar:
7
g
|
Vitamin A:
194
IU
|
Vitamin C:
1
mg
|
Calcium:
36
mg
|
Iron:
1
mg
Craving more citrus? Bake some sunshine with these recipes!