Soft and Chewy Caramel Chocolate Cookies are a caramel lovers dream come true. These caramel cookies are speckled with chocolate, and have a chewy caramel center.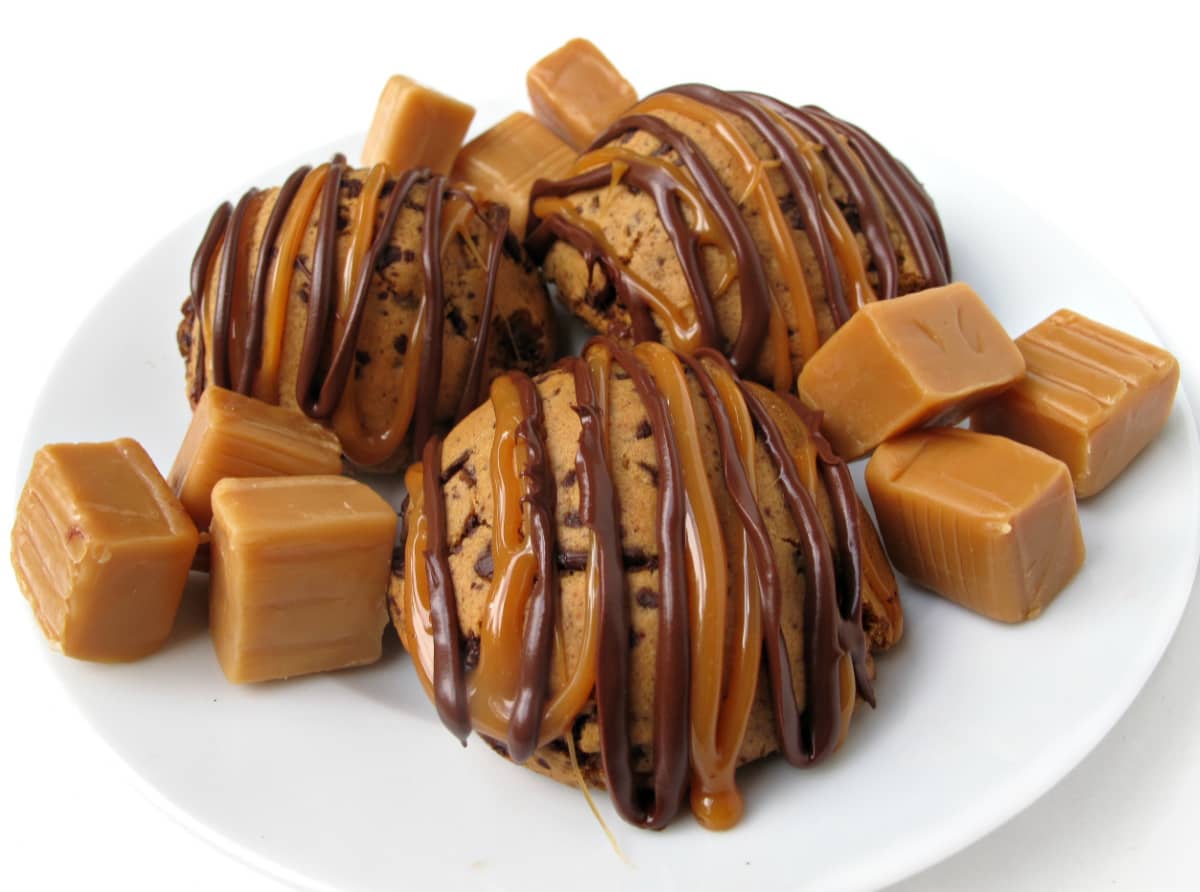 It is officially Monday Box season at our house. Two weeks ago, I drove my son back to Chicago for his junior year in college.
Even though his small refrigerator and several storage boxes had been left in Chicago over the summer, our SUV was packed to capacity.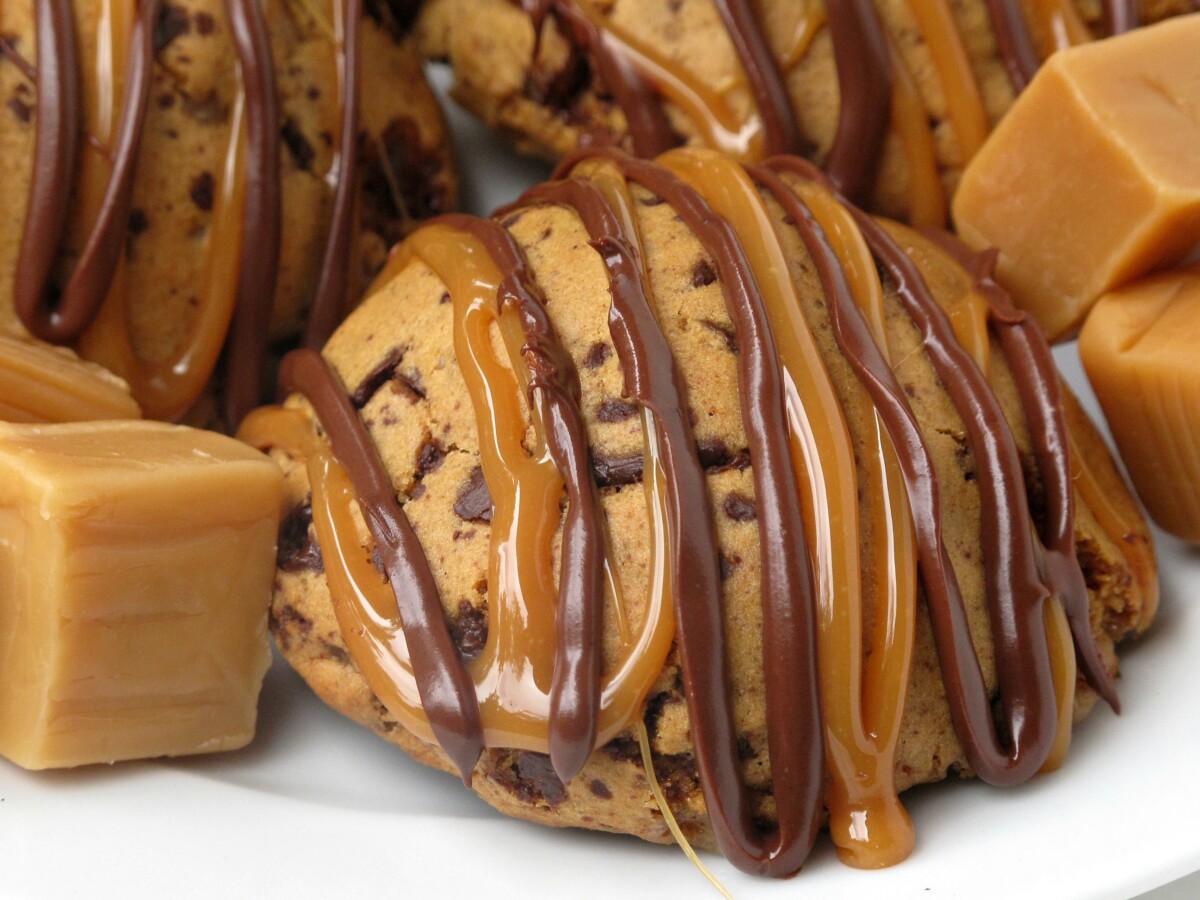 Two years ago, everything my son needed for his entire freshman year fit into that SUV. At this rate, we are going to need a moving van when he graduates. On the way to Chicago we made a list of all the things he forgot at home that would be sent in the first Monday Box; his brown boat shoes, a large frying pan, a sauce pan with a lid, protein bars, and a protein shake shaker cup.
We also discussed his current hit parade of cookie flavors. My son's eating habits changed drastically when he went away to college.
He eats and enjoys so many more things than he did before. I need to check-in with him every now and then just to be sure I still have an idea of what his favorites are.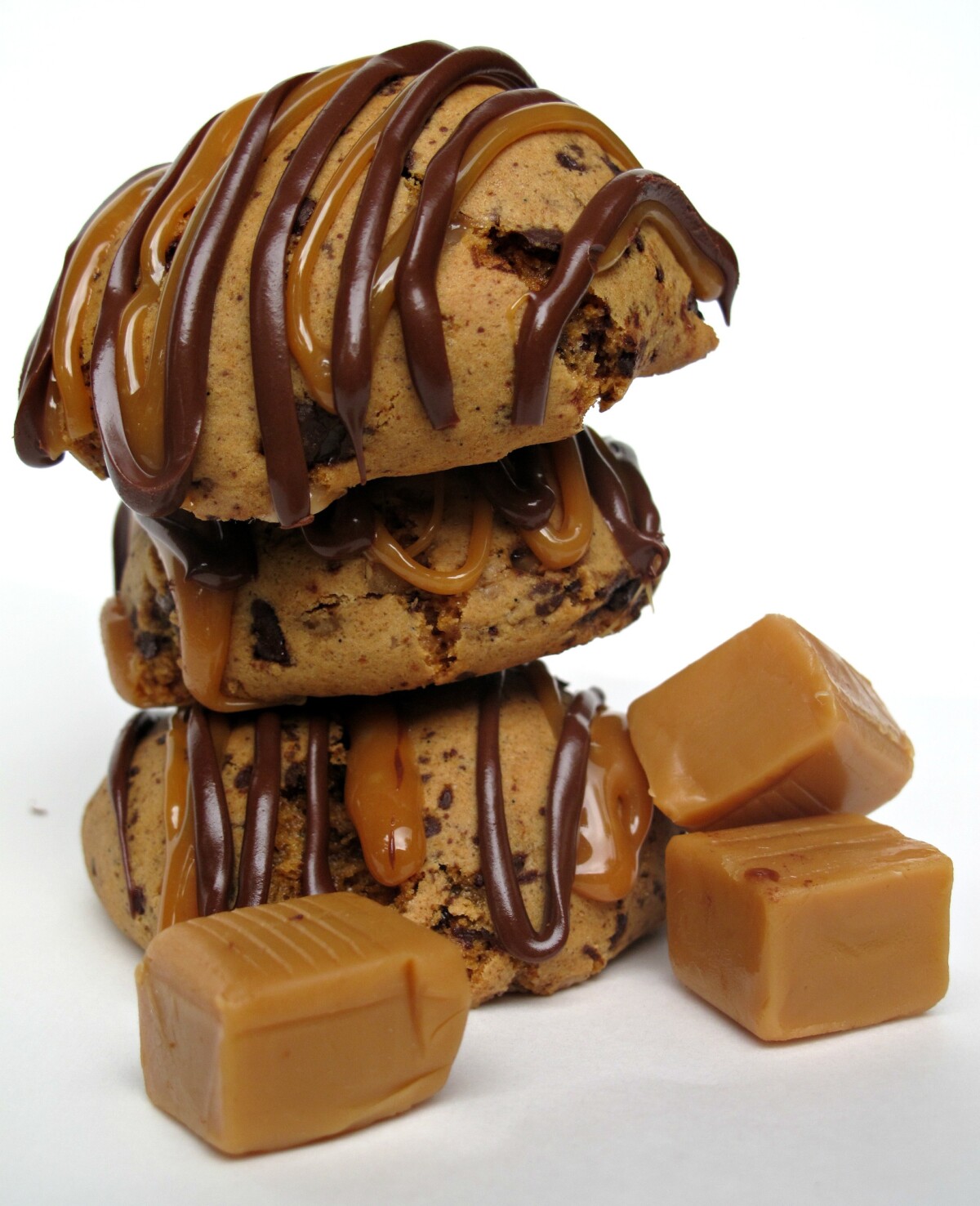 Caramel-chocolate is a favorite. That hasn't changed. The very first cookie he put on his "World's Best" list was a chocolate toffee cookie from Smitten Kitchen.
That one is very chocolaty, with crispy edges and a chewy center. It doesn't contain caramel but is full of toffee bits which taste almost the same as caramel. This time, I thought I would bake a cookie that concentrated on the caramel and used chocolate as the accent.
Development began for Soft and Chewy Caramel Chocolate Cookies.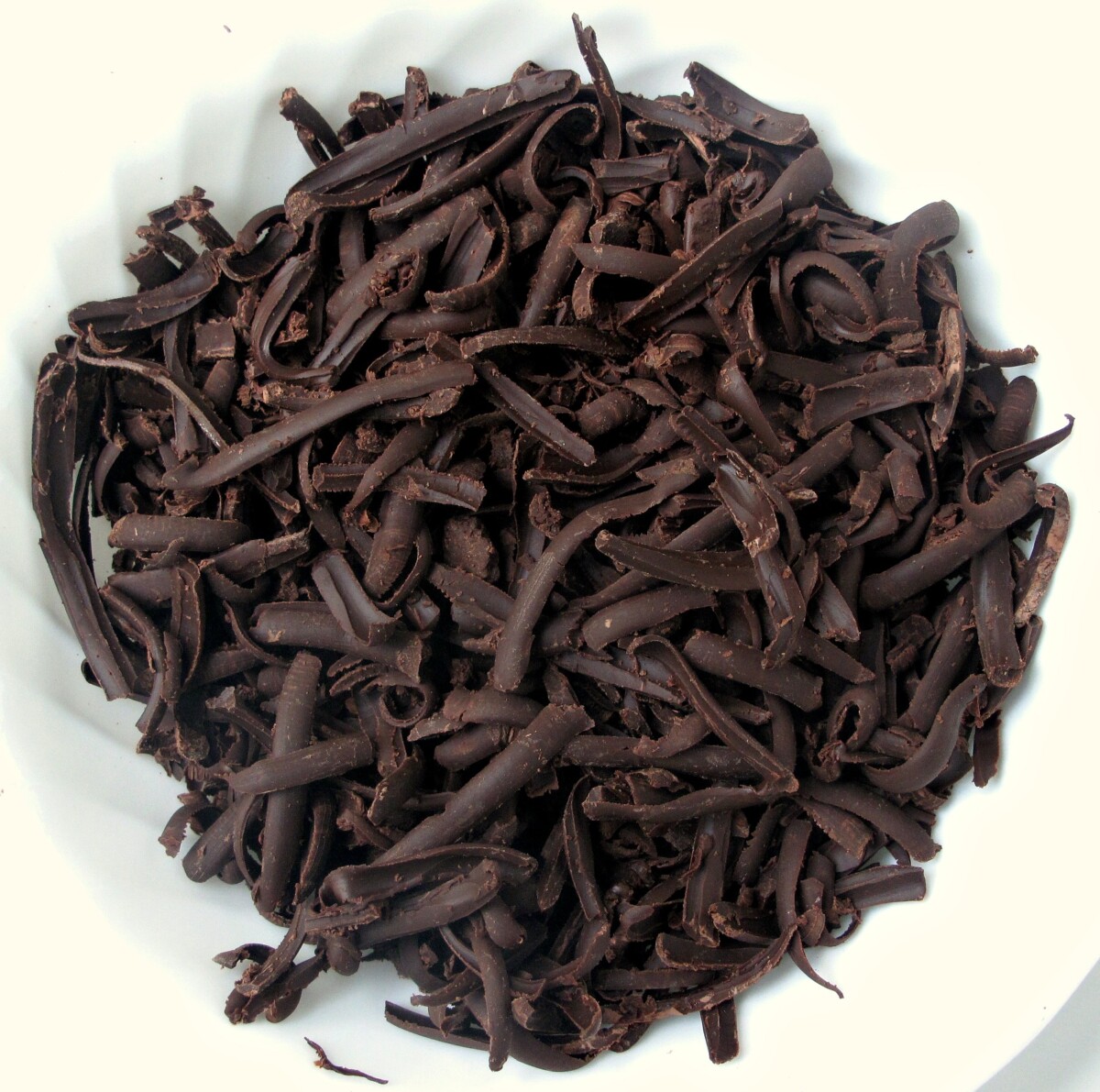 It turned out to be easier said than done. The vast majority of caramel-chocolate cookie or bar recipes use a chocolate dough.
The caramel dough recipes I found and tried, didn't taste like caramel. I tried four. My husband brought a lot of tasty, but not what I was looking for, cookies/bars to work. His employees were happy. I was not.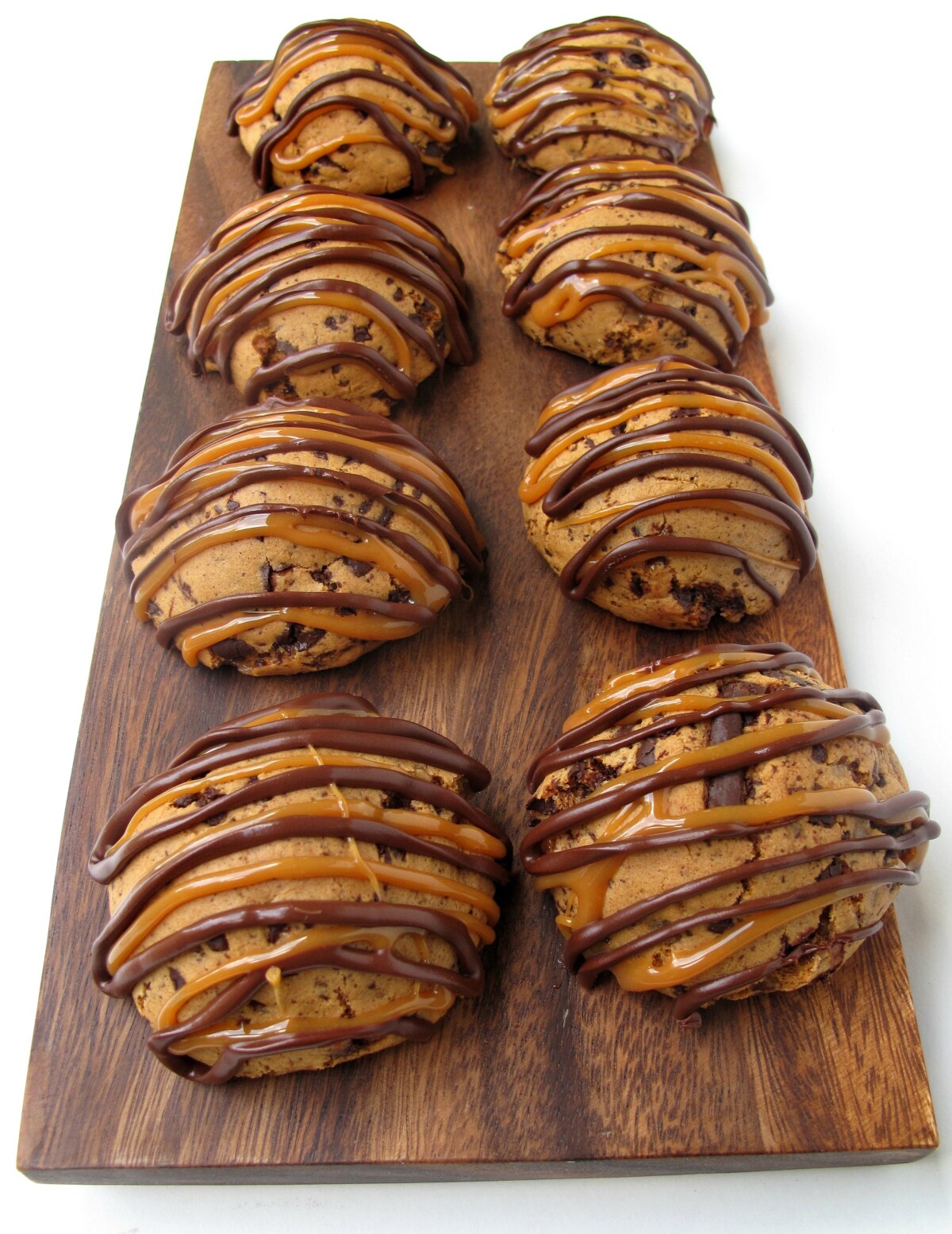 Then I found this recipe on Bakers Royale and discovered yet another cooking skill I need to work on. The original recipe calls for homemade caramel and includes directions. I swear I followed those directions carefully….three times.
Every time my caramel browned too quickly and burned. My adaptation of the recipe, therefore, does not call for homemade caramel. I happily settled on a can of dulce de leche, but a can or jar of thick caramel sauce would also work.
Grated chocolate spreads throughout the batter more than big chocolate chips. You could use mini chips with a similar effect. I did two things to up the caramel flavor of the original recipe, both are completely optional, as is the drizzle on top. Just the plain, puffy, chocolate speckled cookie is quite good on its own.
First, I added a packet of Duncan Hines Frosting Creations caramel flavor. The Frosting Creations increased the caramel flavor and added additional toasty brown color to the cookie. I also hid a caramel in the center of each cookie. When warm (fresh from the oven or microwaved for 10 seconds) the gooey caramel oozes from the center when you bite in.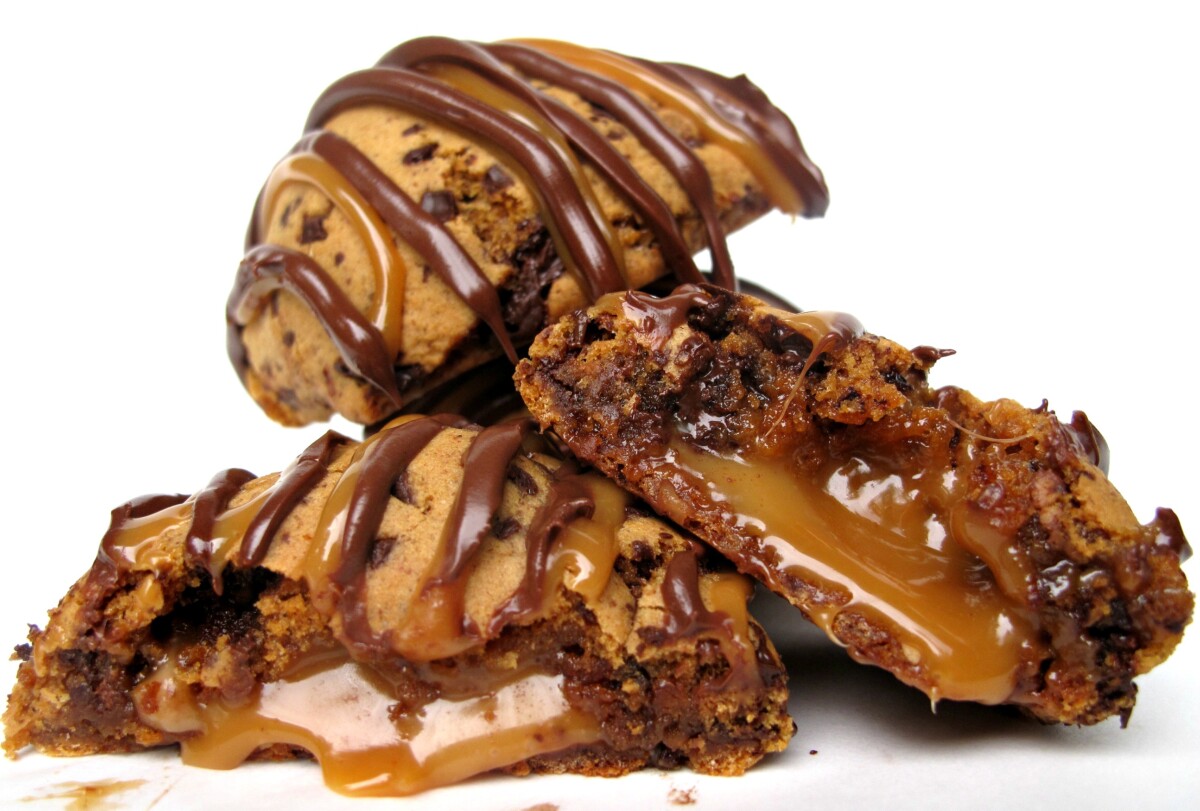 The flavor and texture of Soft and Chewy Caramel Chocolate Cookies improves for several days after baking. The caramel flavor increases.
The cookie dough is soft and the caramel center is chewy. The toffee bits provide a little crunch. If you are mailing these cookies in warm weather, I suggest skipping the decorative drizzle.
Kept in an airtight container at room temperature, Soft and Chewy Caramel Chocolate Cookies stay fresh for at least one week.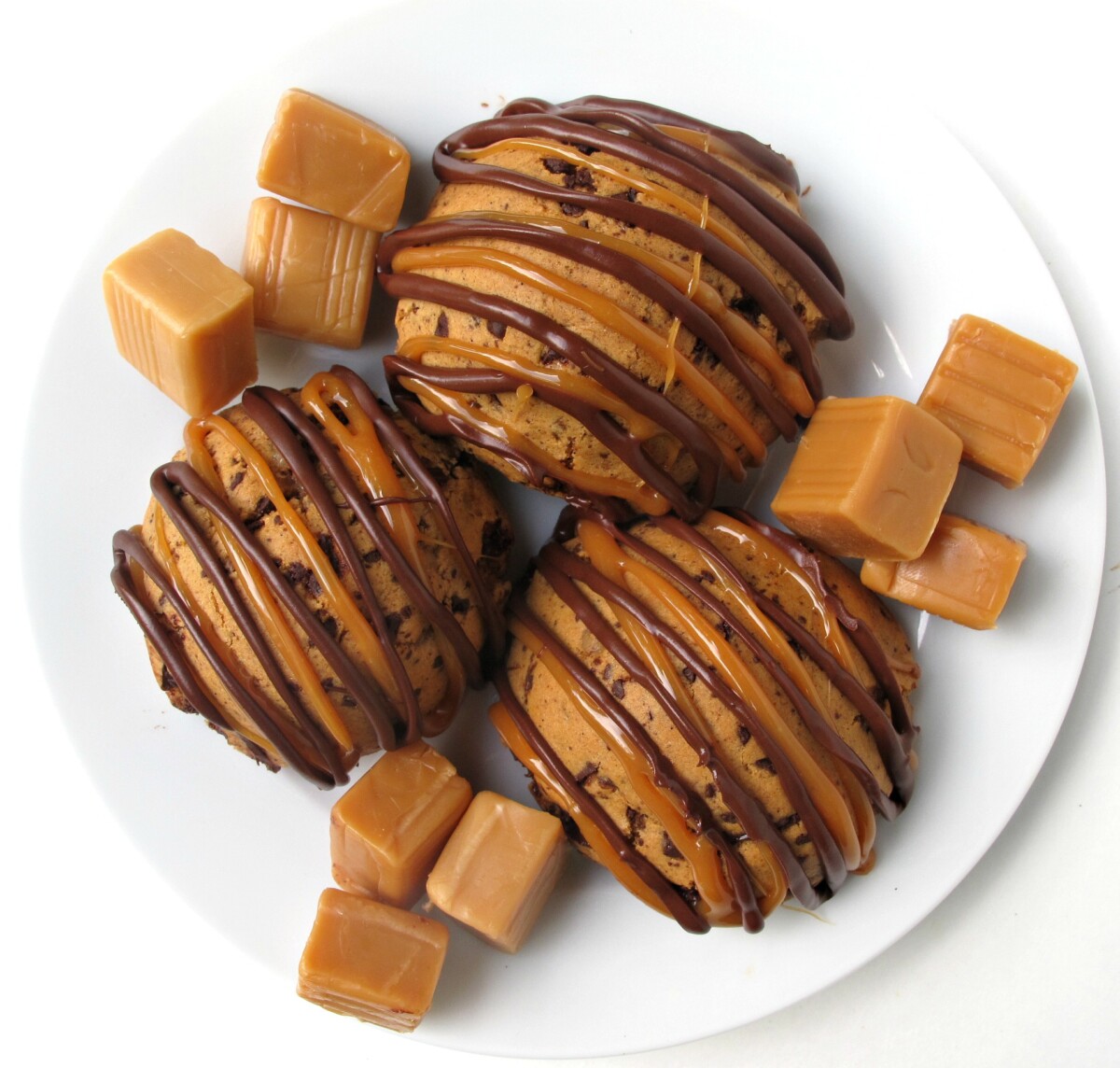 More chewy cookies
Caramel Apple Cookies are soft and chewy apple butter cookies with creamy caramel frosting. The perfect fall treat!
Benne Wafers are crunchy, chewy sesame seed cookies that are a traditional good luck cookie from the Lowcountry of South Carolina.
Peanut Butter Jelly Cookies have all the flavor of your favorite pb&j sandwich in a thick and chewy cookie!
Caramel Whole Wheat Flour Cookies have warm, toasty flavor from whole wheat flour with added creamy, sweetness from caramel chunks.
Ready to bake? Join the free membership group to get new recipes and a newsletter delivered to your inbox! You can also stay in touch on Facebook, Pinterest, and Instagram. I'd love to stay in touch!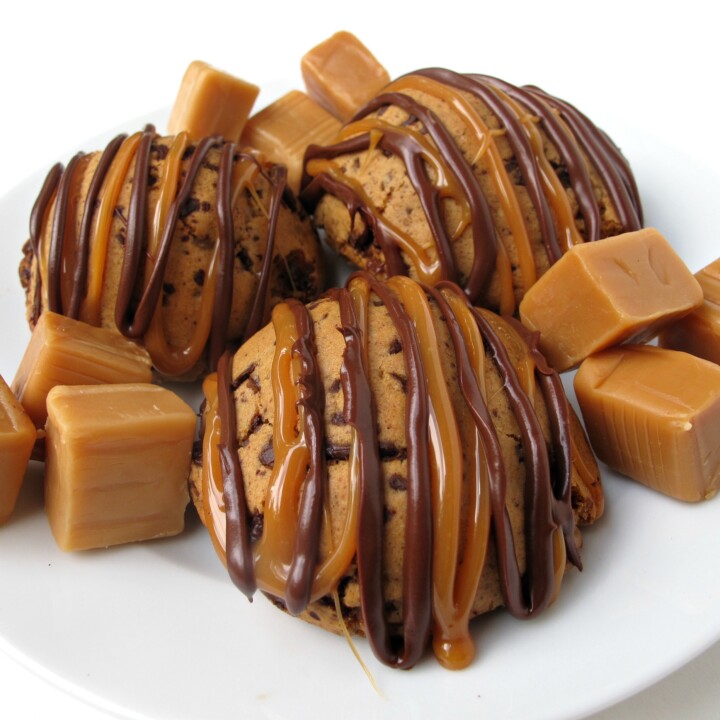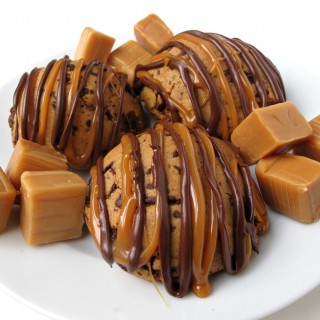 Soft and Chewy Caramel-Chocolate Cookies
These soft caramel flavored cookies, speckled with chocolate bits, have a chewy candy caramel center.
Print
Rate
Adapted From:
BakersRoyal.com
Ingredients
Cookies
2 ½

cups

all-purpose flour

2

teaspoons

baking soda

¼

teaspoon

salt

½

cup

canned dulce de leche or thick caramel sauce

1

large egg

2

teaspoons

vanilla paste or extract

2

tablespoons

golden syrup or corn syrup

½

cup

dark brown sugar

½

cup

granulated sugar

½

cup

toffee bits

1 cup toffee bits if not using caramels

1

cup

grated chocolate

dark, semi-sweet, or milk

20

caramels

unwrapped (I used Kraft)
Drizzle
1

cup

chocolate chips

20

caramels

unwrapped
Instructions
In a medium bowl, whisk together flour, baking soda, salt.

In the bowl of an electric mixer (or in a large bowl if mixing by hand), combine dulce de leche, egg, vanilla, and golden/corn syrup.

Mix in sugars.

Slowly add flour mixture until just combined.

Fold in toffee bits, then grated chocolate.

Chill dough for about1hour, until no longer sticky.

When ready to bake: Preheat oven to 350 degrees F. Line a cookie sheet with parchment paper.

Using a 2 tablespoon scoop, scoop a dough ball and roll between hands to form a smooth ball. If filling the cookies with a caramel center, tear the dough ball in half, place a caramel in the center, put the dough ball halves back together, and roll between hands to completely encase the caramel and re-create a smooth ball.

Place the dough balls 2 inches apart on the prepared cookie sheet.

Bake for 10-12 minutes. Cool for 3 minutes on cookie sheet before transferring to wire rack to cool completely.

Place chocolate chips in a zip lock bag and microwave for about 1 minute to melt. Cut a tiny corner off the bottom of the bag for piping the melted chocolate onto the cookies.

Place caramels in a microwave safe bowl and melt them in the microwave for about 1 minute. Stir to determine if melted to drizzling consistency. If not, return to the microwave and heat for ten second intervals until ready. Use a spoon to drizzle.

Zig zag the melted caramel over the cookies, then repeat with the melted chocolate. Allow the drizzle to harden at room temperature for several hours before storing the cookies.

Cookies will remain fresh at least 1 week when stored at room temperature in an air tight container or zip lock bag. Cookies can be reheated for about 10 seconds in the microwave to soften the caramel center.
Notes
Packing tips
Double wrap pairs of cookies (with bottoms together) in plastic wrap, then place in an airtight container or zip lock bag. For longer storage, vacuum sealing is recommended.
Nutrition
Calories:
263
kcal
|
Carbohydrates:
49
g
|
Protein:
3
g
|
Fat:
7
g
|
Saturated Fat:
4
g
|
Trans Fat:
1
g
|
Cholesterol:
16
mg
|
Sodium:
202
mg
|
Potassium:
98
mg
|
Fiber:
1
g
|
Sugar:
34
g
|
Vitamin A:
88
IU
|
Vitamin C:
1
mg
|
Calcium:
40
mg
|
Iron:
1
mg
Save