Sprinkles and sugar add a bit of extra sparkle or color that transforms baked goods from everyday to extra special. Extra special is what home-baked love is all about.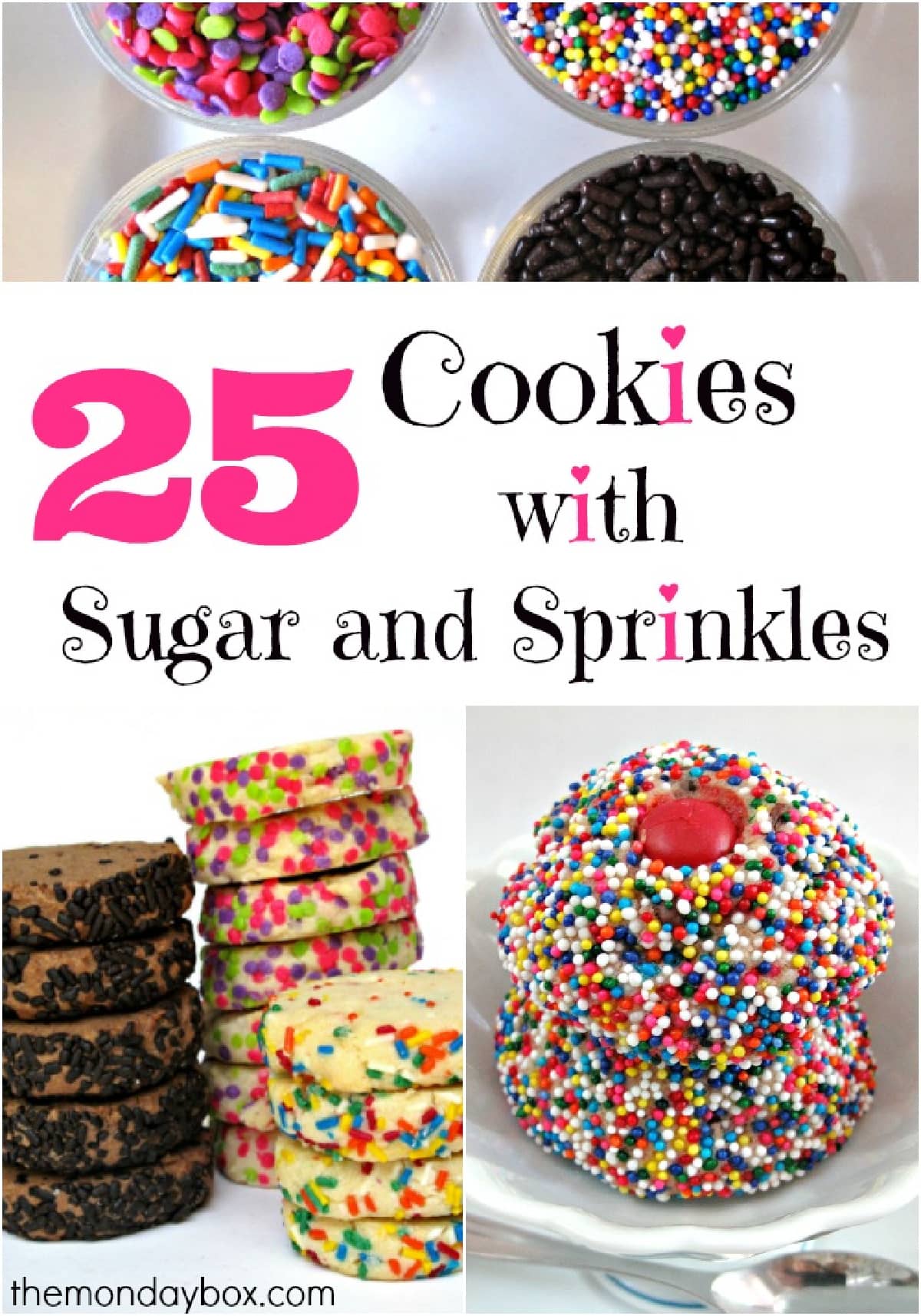 Cookies with sugar or sprinkles
Cookies with icing and sprinkles
ITALIAN COOKIES WITH SPRINKLES
BUTTER COOKIES WITH SPRINKLES
I hope this delicious collection of sprinkle adorned cookies will inspire your inner sprinkle artist. Share some sparkling cookies and you are sure to see lots of smiles!
Save
Save
Save